céline dion avoids an interview question, sings a rihanna cover instead
How do you wriggle your way out of a question? By singing "Diamonds" — of course.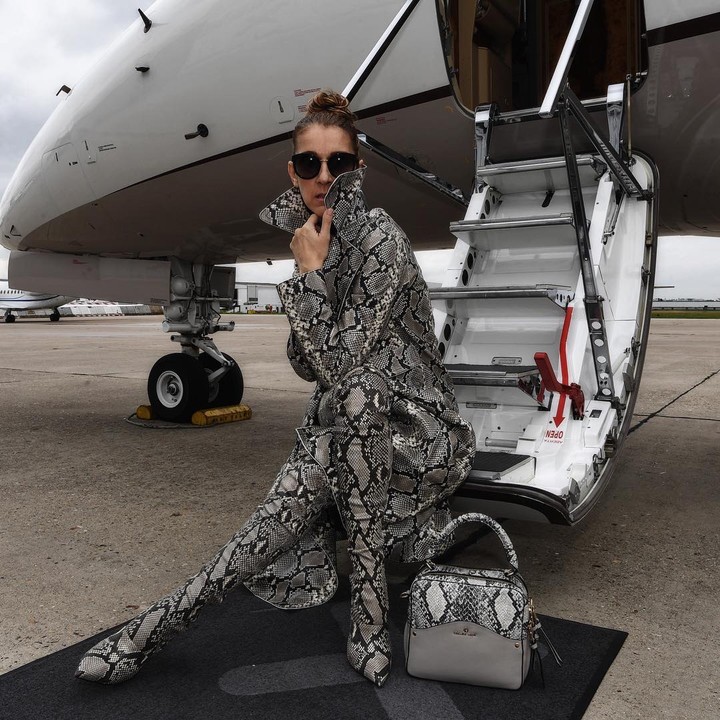 This article was originally published by i-D Australia.
Over the past few months, we've been lucky enough to witness the wonderful phenomenon that is the Céline Dion renaissance. The Céline Dionaissance, if you will. Led by stylist Law Roach, the singer's aesthetic reinvention has captivated the fashion world, and minted her a true street style star. The latest reason to fall for Dion all over again? She broke into song during the middle of a press event.
At a Q&A in Montreal earlier this week to promote the Céline Dion Collection — a range of handbags she launched earlier this year — a fan asked Dion how things were going. "I'm enjoying myself," the singer said, "I went through a lot." Céline's husband Réné Angélil and her brother, Daniel Dion, both passed away last year following battles with cancer.
After a pause, Céline reflected on the overwhelming support she's received since, saying "I feel as though I can spread my wings" before launching into a verse of Frank Sinatra's "The Best is Yet To Come."
Rather than elaborate in her own words, Céline embraced the impromptu karaoke session with an interpretation of Rihanna's "Diamonds." Swaying side-to-side, Céline made it to the 20-second mark before realizing she did not, in fact, know all that many of the lyrics.

In March, stylist Law Roach told the Telegraph that the singer found comfort in fashion, after a year of great loss. "She was going through a lot of tragedy and, these are her words, the dresses and the bags and these lighter moments have helped her with her recovery." Here's to Céline.
Tagged: