from liberia to lebanon and beyond with hailey gates
Get ready for the politically-revealing second season of 'States of Undress.'
|
06 September 2017, 7:39am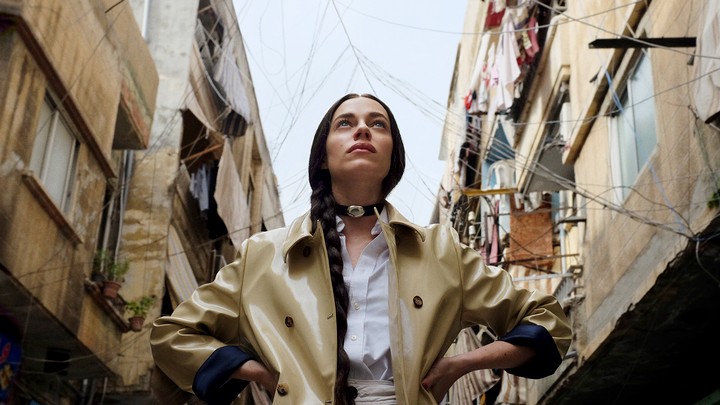 When the charmingly intelligent actress and model Hailey Gates agreed to host States of Undress, the SBS VICELAND show which takes her around the world to explore the societal impact of fashion in different countries, she admits she questioned the scope and longevity of the project. "Initially I thought fashion might prove limiting in terms of subject matter, but what I found is that we were able to explore all avenues that we were interested in just through this lens." After last year's fascinating first season, and with the second season set to premiere this week, it's clear that fashion is anything but limiting.
In the first series, we travelled with Hailey to some of the most politically volatile and troubled countries in the world to understand the social and political implications of dressing. We saw Karachi Fashion Week in Pakistan, Venezuelan beauty pageants, and journeyed to Russia where Hailey took a youth-enhancing bath in reindeer blood. With a compelling balance of humour and sensitivity, States of Undress explored the fascinating intersection of fashion and culture in these parts of the world.
This Thursday sees the premiere of season two and a whole new set of adventures for Hailey. She travels to France to explore the recent rise in Islamophobia and how it's affecting the way Muslim women dress, examines Cholita Fashion In Bolivia, attends a Thai transgender Beauty Pageant and examines America's firearm situation at a Concealed Weapon Carry Fashion Show in Ohio. Things will get interesting.
States of Undress on SBS VICELAND - Thursdays at 8:30pm
Watch Season 1 on SBS On Demand here.