Leslie. Photography Jayson Keeling.
exclusive: telfar clemens discusses his new uniforms for white castle
Legendary photographer Jayson Keeling captures the fast food chain's employees at work and at home in their new garments.
|
05 September 2017, 6:54pm
Leslie. Photography Jayson Keeling.
Telfar Clemens has craved White Castle since childhood. The designer, who runs his own eponymous avant-garde brand, grew up in Queens eating the burger joint's cheesy sliders. "It's the only thing open at 4am when I'm getting back from the city!" explains Clemens. The relationship between Clemens and the chain just got deeper than 4am food runs. On the eve of the fast food restaurant's 95th anniversary, the company has tapped the downtown designer to make new uniforms for its employees.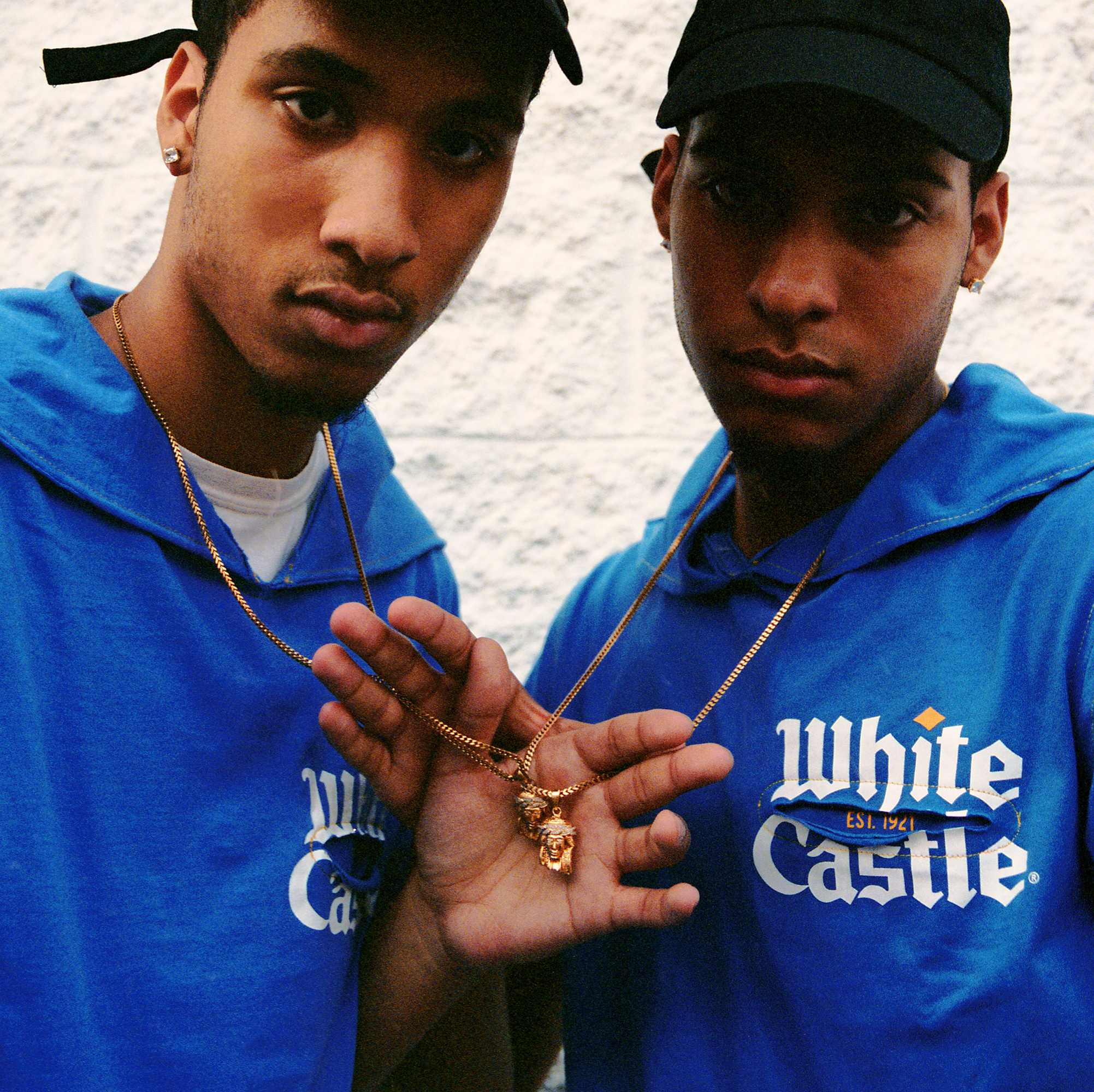 The designer's fondness for the fast food chain became public a few seasons ago, when video surfaced of Clemens throwing his spring/summer 16 fashion show after-party at the Times Square location. White Castle employees served their signature square sliders and french fries as partygoers twerked on both the restaurant's tables and the employees making the food. Clemens was seen in the middle of the restaurant dancing to trap beats spun by uptown DJ Joey LaBeija. "It was my creative director Babak [Radboy's] idea," recalls Clemens, "it was really last minute. No invite list, no press at all. Every picture is from people's phones and most people were too busy to take their phones out. That's what made it so good." The night launched a relationship between Telfar and America's first fast food restaurant, and every season since the label has held White Castle-sponsored after-parties.
"Obviously me and White Castle go way back but the memory I tried to channel [for the uniform] was different," says the 2017 CFDA/Vogue Fashion Fund finalist. "When I was a kid I flunked a test to get into a private school on purpose because I hated the uniform. I wanted to make something that people would actually like wearing — and isn't too different from what they already wear. Just twisted a bit."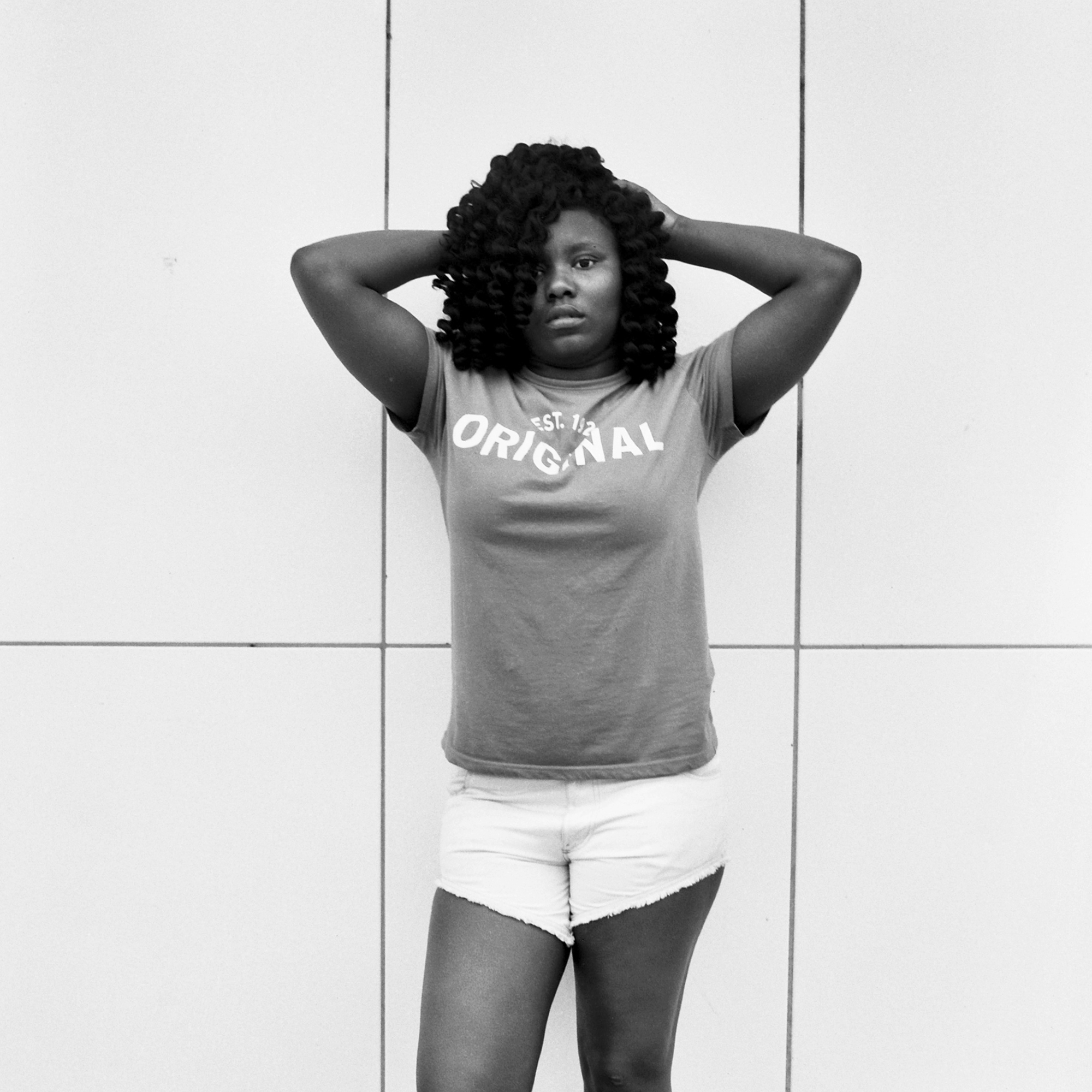 The uniform Clemens designed is largely inspired by Telfar's fall/winter 16 runway collection. Constructed in a unusual way, the shirt is based on the brand's split-neck polo to give the White Castle team a really familiar looking garment. "It's basically a mock-neck shirt that you slash vertically down the throat," he says, "to create something like a sailor collar." The shirt features a large white White Castle logo and another cut at the chest where the designer created a chest pocket. The uniform is also inspired by the uniform Telfar made for the ninth Berlin Biennale last year. And "doing the same thing for fine art and fast food kind of says it all," says Clemens, whose aesthetic has often worked to erase the distance between so called high and low culture and the sexes. Members of the White Castle team will wear the same uniform, regardless of their gender. Clemens says, "For me that's what genderless is all about. It's not about being loud — it really worked if you didn't notice it at all."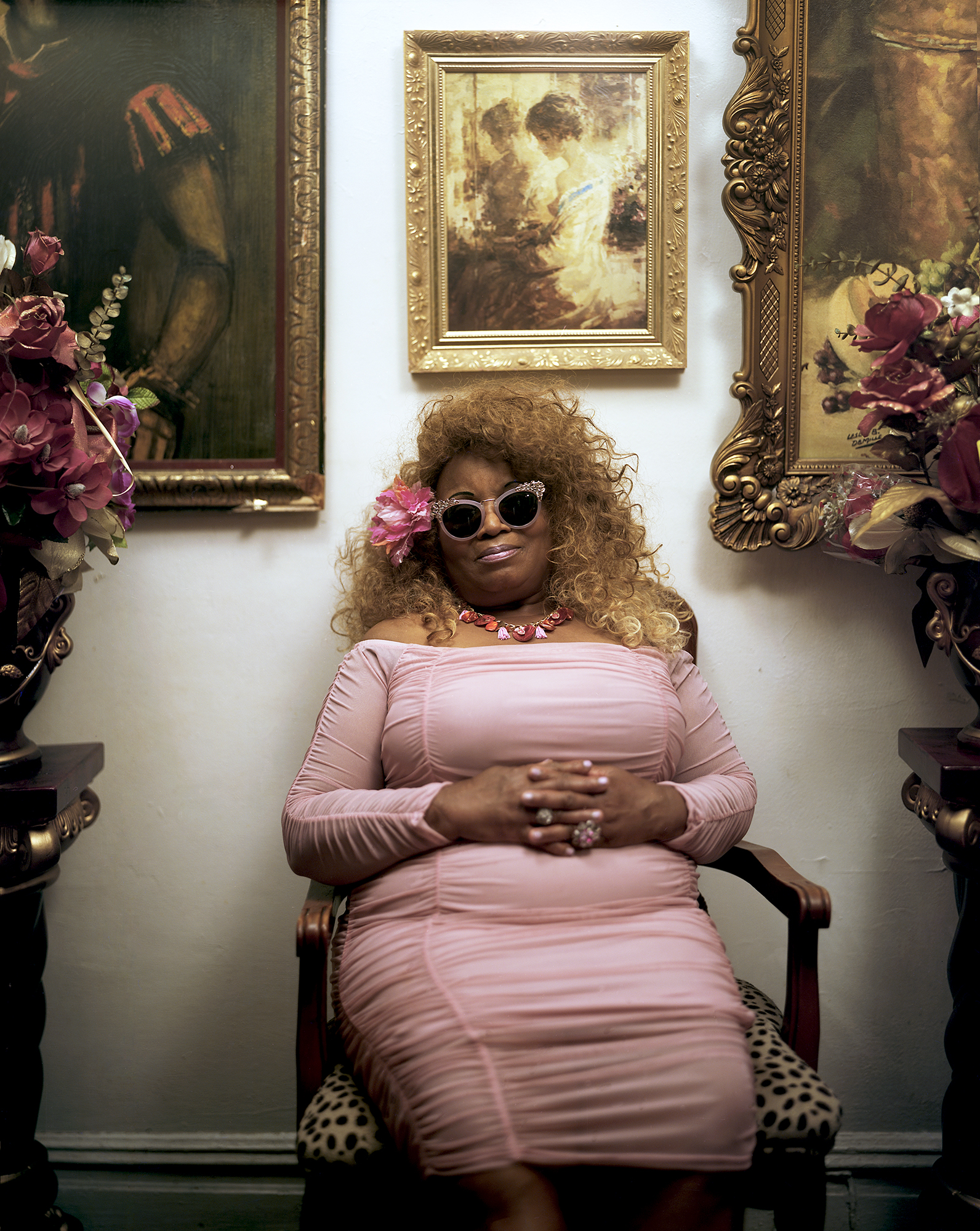 Accompanying the nationwide launch of the Telfar White Castle uniform are portraits of employees taken by photographer Jayson Keeling. The humanizing pictures see several of the chain's New York employees at work and at home, alluding to the politics of labor and representation. Keeling's images seem to pierce the traditional relationship between customers and service workers. "My intention was to capture something honest in people's lives so they can acknowledge their own inherent beauty," says Keeling, who is known for his intimate 90s portraits of icons like Aaliyah and Lauryn Hill as well as his work for the groundbreaking, underground porn magazine LaMancha.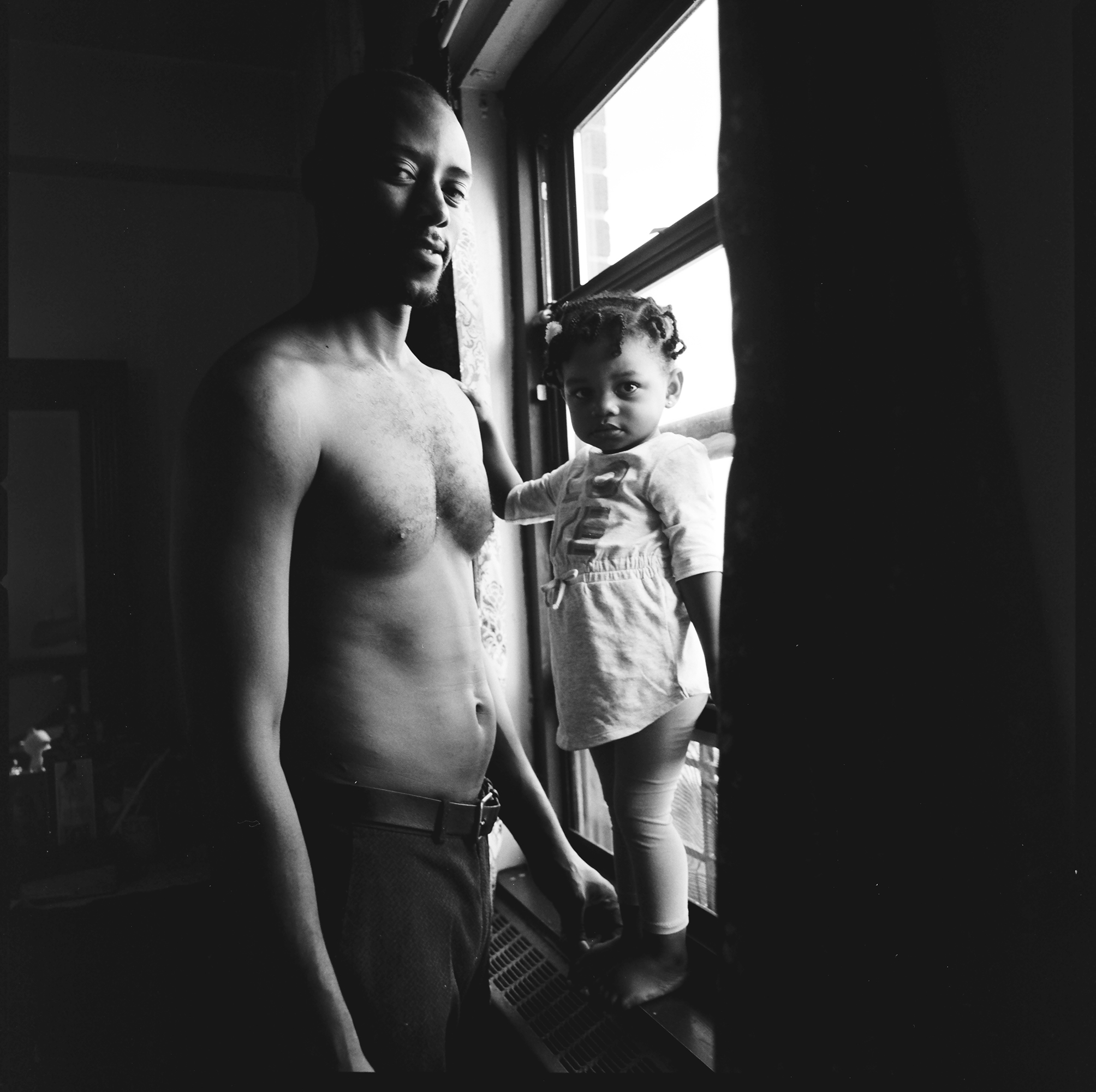 The image Cisco and Chris, of twins who work at the Queens location where Clemens eats regularly, shows the brothers wearing the uniform blue shirts and holding each other's gold and diamond Jesus chains. Images of an employee named Etta show her in a pink dress and similarly hued glasses with her daughters at home in the Bronx. And Michael is a portrait of a young black male with blonde hair sitting at his kitchen table wearing a T-shirt designed by Clemens that says, "original" across the chest in bold lettering. In each image the White Castle workers — and in some cases their children — stare directly at the camera, celebrating what Keeling calls "the bravery of allowing yourself to be seen." The series also includes a deeply saturated image of the designer standing on a rock in a park in the Bronx, in one of his own designs.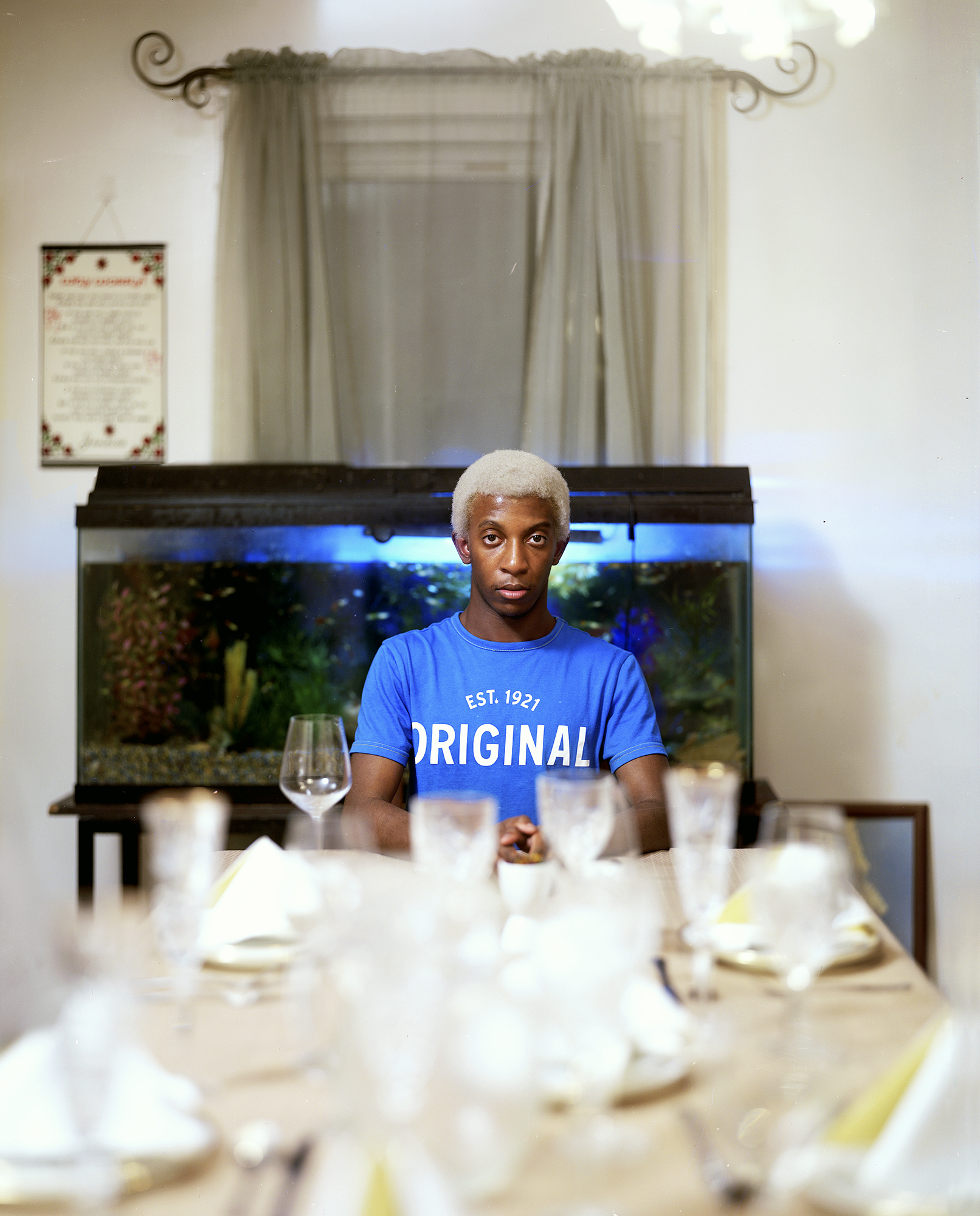 "Our partnership with Telfar Clemens and his creative partner, Babak Radboy, is an incredibly special one for all of us at White Castle," explains Jamie Richardson, a White Castle vice president, who asked Telfar to design the company's new uniform. "The trust to have them do our uniforms just came from watching them work." He adds, "Our two brands may have started 84 years apart but they share a passion for originality and timelessness that we believe is unrivaled."