this deleted scene from the devil wears prada would have ruined everything
What how when who why why why.
|
01 September 2017, 10:51am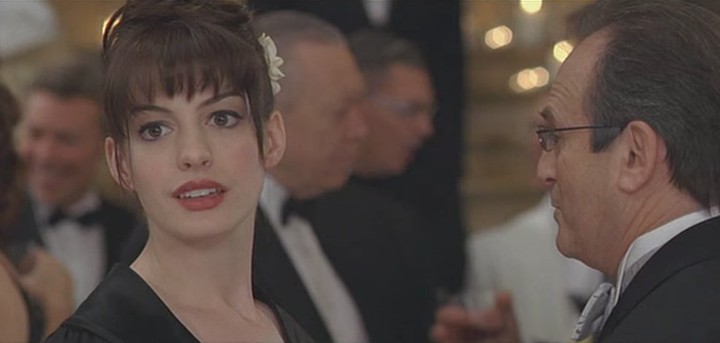 Screenshot von YouTube aus dem Video "The Devil wears Prada (Deleted Scene) SHOCKING SCENE!" von Devonne Arnaz
The Devil Wears Prada is a great film. One of the best. As far as cinematic masterpieces go, its red soled stilettos are firmly wedged between The Godfather Part I & II at one end and Bridesmaids at the other.
However, a deleted scene doing the internet rounds shows how precariously close the film was to teetering somewhere around the Confessions of a Shopaholic section. As Buzzfeed reports, the minute-long clip was actually uploaded to YouTube in 2015 but for some reason is only getting the comeuppance it deserves now. And it deserves some comeuppance.
It shows the Prada-toting devil Miranda displaying some gratitude and vulnerability. When her humble and loyal servant Andy saves her from total embarrassment at the hand of Miranda's frankly revolting husband, Miranda actually mouths, 'thank you'. WOAH.
Obviously, gratitude and vulnerability are two very good qualities, ones that Miranda ultimately reveals in the end, but entire film hangs on the nuanced crescendo towards Miranda attaining actual human emotions we never believed her stalactite heart was capable of. They are the point. The punchline. To show them a mere two thirds of the way through is like when you're telling a joke to your mates, warming them up, slowly, building up the suspense, only to have your moronic glory-seeking mate interject prematurely with the final gag. It doesn't work.
Thank goodness the scene was deleted. Chopped out in the edit. Hurrah beady-eyed editors like Miranda Priestly.