Rimon's 'Hypnotizing' and the best new music this week
The only playlist you need this weekend, also featuring Grimes, Mica Levi and Art School Girlfriend.
|
29 November 2019, 7:00pm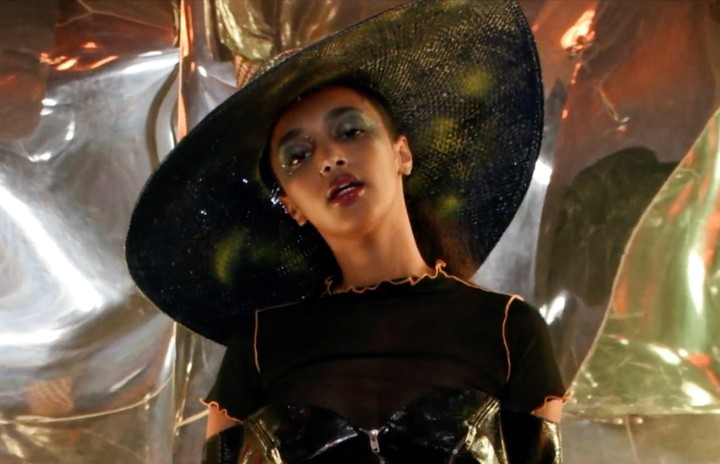 Courtesy of RIMON/YouTube
One year on from the release of her impressive debut EP BBYGRL FOCU$ -- we premiered the video for her Soul Train-inspired single "Grace", remember? -- Eritrea-born, Amsterdam-based RIMON is back. After a few months spent music-making in Los Angeles, her new single "Hypnotizing" is sexy as hell and serves, once more, as a marker of just how versatile her sound is. "It's about hypnotizing a guy who's feeling vulnerable and persuading him into a hypnotizing night together," RIMON says. "I always wanted to make a song like this, cause I just love how crazy crowds get once that 808 hits; a totally different experience on stage." What a playlist opener.
Also new this week is the first solo material from musical genius Mica Levi, in the form of abstract flute-led "Hosting", and Art School Girlfriend, who has re-worked her track "Bending Back" into a club-ready anthem (she's also made us a mix to get you prepped for the weekend). Meanwhile, lo-fi Spanish crooner Sen Senra gives us the stargaze-y "Ya No Te Hago Falta" and Grimes shares "My Name is Dark (Art Mix), the latest song from her upcoming album Miss Anthropocene.
Along with all that, there are fresh tunes from Arlo Parks, Sports Team and a banging Cadenza & AoD remix of Jorja Smith's "Be Honest", featuring the incomparable Ms Banks. Now that's what they call flavour. Get involved with the rest of our picks of the week's best new music below.