7 of the best films of 2019
From Parasite to Midsommar, these are the movies that defined a groundbreaking year in cinema.
|
13 December 2019, 8:00pm
Image courtesy of A24.
In 2019, we were blessed with two Martin Scorsese films, one of which (The Irishman) is a gangster epic that hits the 3.5-hour mark. Earlier in the year, Jordan Peele found smashing success again, with his Get Out follow-up Us, which set a box office record for an original horror film. The debated-to-death, meme'd-to-pieces Joker became the first rated-R movie to cross the billion dollar mark in ticket sales, while the live-action remake machine only seemed to be getting more unstoppable (The Lion King and Aladdin released, and others announced). This summer was dominated by Quentin Tarantino discourse when the director released his revisionist Once Upon a Time in Hollywood (both he and Scorsese have been criticized—misunderstood, perhaps—for glaringly minimal speaking roles for women). It's been, to say the least, quite a long year full of Twitter arguments over cinematic merits of so-and-so.
But there were many other films that embodied this year—making foreign film history, presenting an underrepresented side of the usual coming-of-age narrative, and turning heads as the defining fashion film of the decade. Though not all of the following were necessarily marquee spotlights, in one way or another these seven films defined this year in cinema.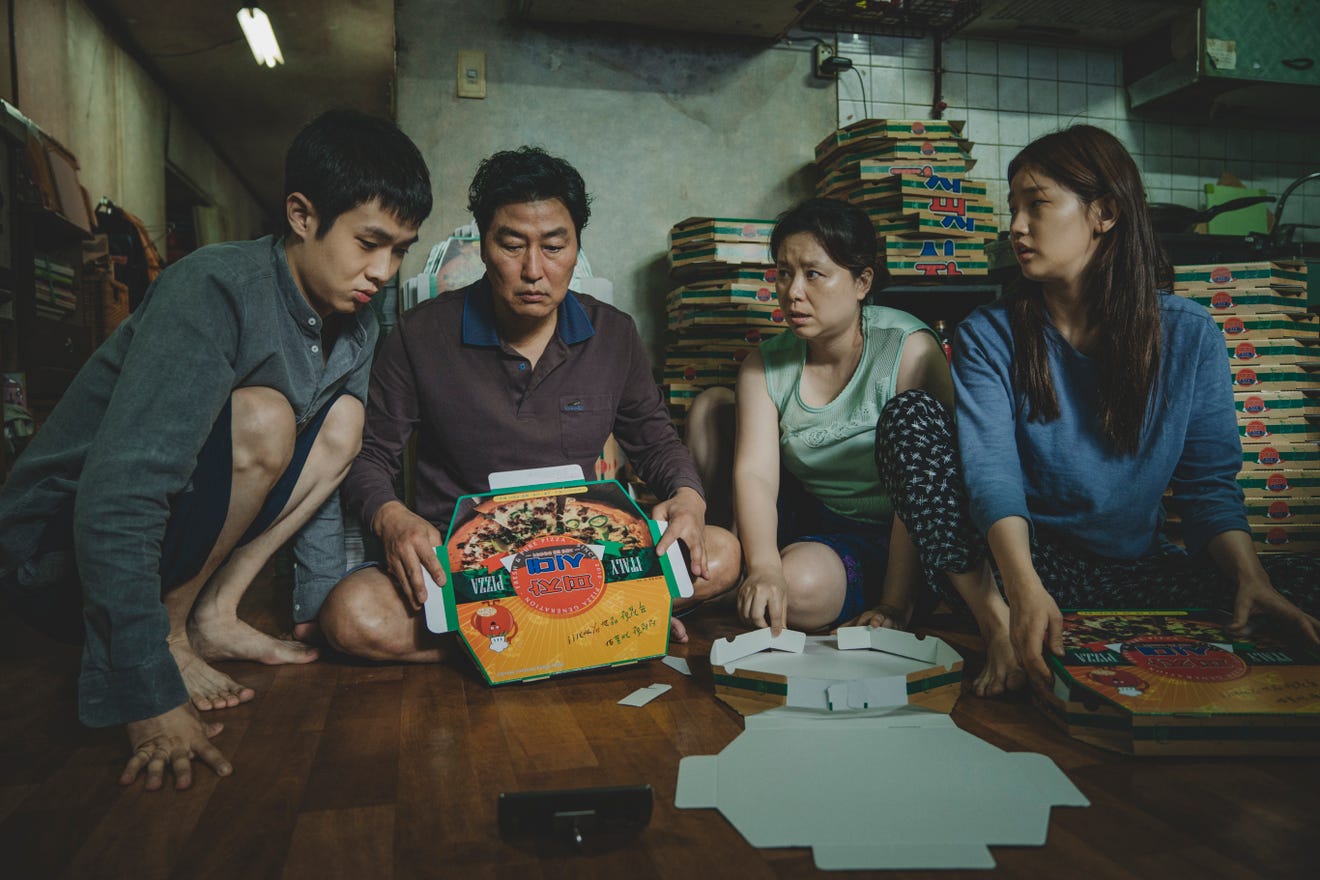 Parasite
The latest from Snowpiercer director Bong Joon-ho had perhaps the most unwavering, constantly-hyped run this year, with enthusiasm still very much high for it, two months after its US release. Parasite took home the top prize at Cannes in May, had a successful motherland release later that month, then became one of the most anticipated new movies. By the time the production company NEON picked it up and distributed it in October, Parasite was selling out in glorious fashion and breaking foreign film records at the box office. It's now a heavy contender for Best Picture—which is huge, history-making news considering a South Korean film has never been nominated at the Oscars (fingers crossed all the way until the ceremony)—and the good news is, Parasite is so much sharper and more entertaining than the average Academy-pandering movie. It's a grifter-oriented, class-clashing thriller about a poor family infiltrating an excessively wealthy household, both family units becoming parasites to each other. What results is a film both laugh-out-loud funny and hold-your-breath tense. There are some other parasitic elements in play here, but I'll leave this one spoiler-free in case you're in the minority group that still hasn't seen one of the most buzzed-about movies of the year.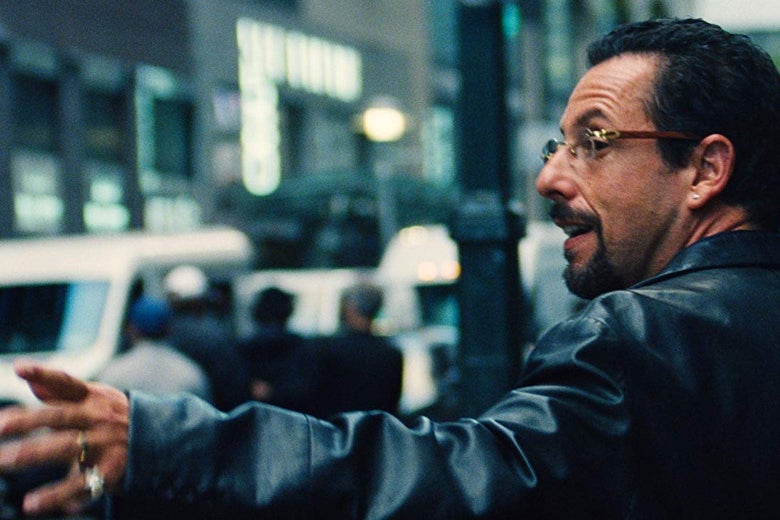 Uncut Gems
Welcome to the year that everyone became woke to the fact that Adam Sandler is... hot. All he needed was a pair of rimless Cartier glasses and a leather jacket. Fraternal directing duo Josh and Benny Safdie's follow-up to their high-speed New York film Good Time (starring Robert Pattinson) is another nerve rattler that is sure to enter the NYC canon. Sandler plays Diamond District jeweler Howard Ratner, who gets wrapped up in one gamble after another, having to save his own ass from sticky situations in all sorts of scrappy ways. He frustrates the hell out of his wife (Idina Menzel—stunt casting?) and often his doting girlfriend (Julia Fox, the breakout performer of the year) while pissing off everyone from Lakeith Stanfield to Kevin Garnett (playing himself) and throwing punches at The Weeknd (also appearing as himself). Uncut Gems is a movie that'll make you cover your eyes from the stress of watching Sandler's Howard make one bad decision after another, but it's also one hell of a fun ride, packed with comic quips that can only be attributed as Sandlerisms. Plus, it is one of the best fashion films to come out of this decade, about this decade, featuring a 2012 update of The Sopranos closet, with blingy Ferragamo belts and loafers and eye-popping polo shirts under leather jackets.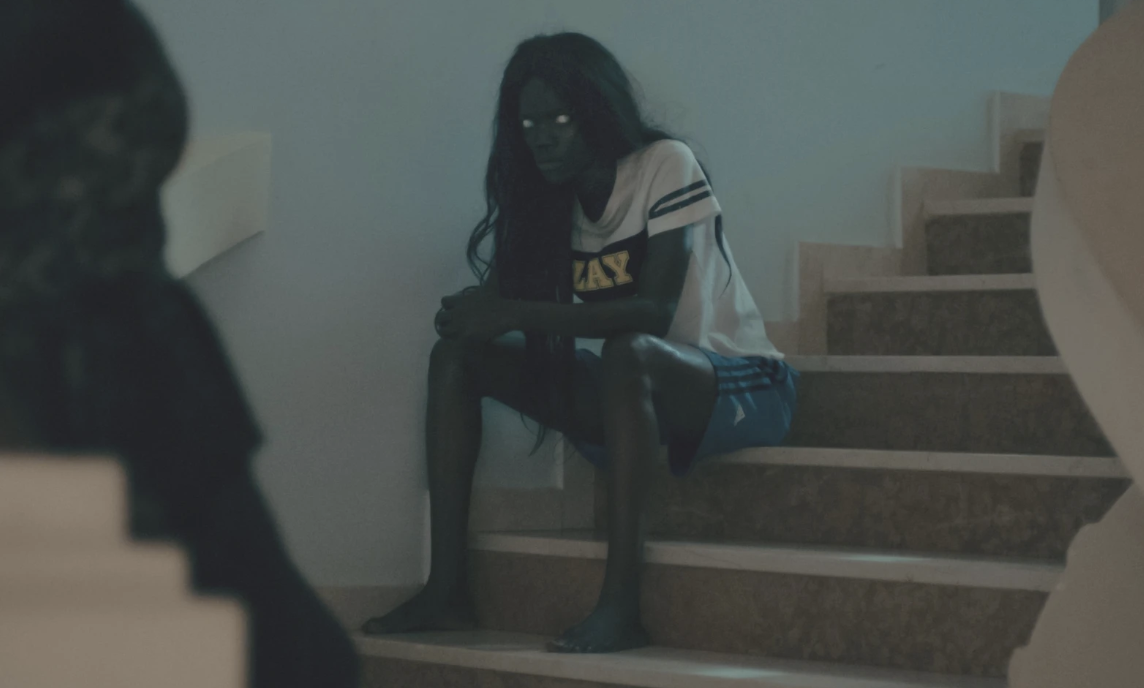 Atlantics
Olivia Wilde's Booksmart may have been the more talked-about coming-of-age film this year but hers, centered on two well-off white girls, didn't really break any new ground. We've seen so many variations of this film, when so many other stories of different types of women are begging to be told. Enter Atlantics, a visually stunning Senegalese picture, the debut directorial feature from Mati Diop (the lead actress in Claire Denis's 35 Shots of Rum). Released on Netflix right before The Irishman and Marriage Story, Atlantics isn't being talked about nearly enough in comparison, even though it is undoubtedly this year's best from a first-time filmmaker. Set in Dakar, Diop's sumptuous film is about a teen girl named Ada who falls in love with a construction worker named Souleiman even though she has been promised to be wed to another (a rich man named Omar). Souleiman is sent away, then dies at sea, but comes back in spectral form in this sad, haunting ghost story that sensitively tackles feminine woes and social injustice. With Atlantics, Mati Diop has announced herself as an auteur in the making.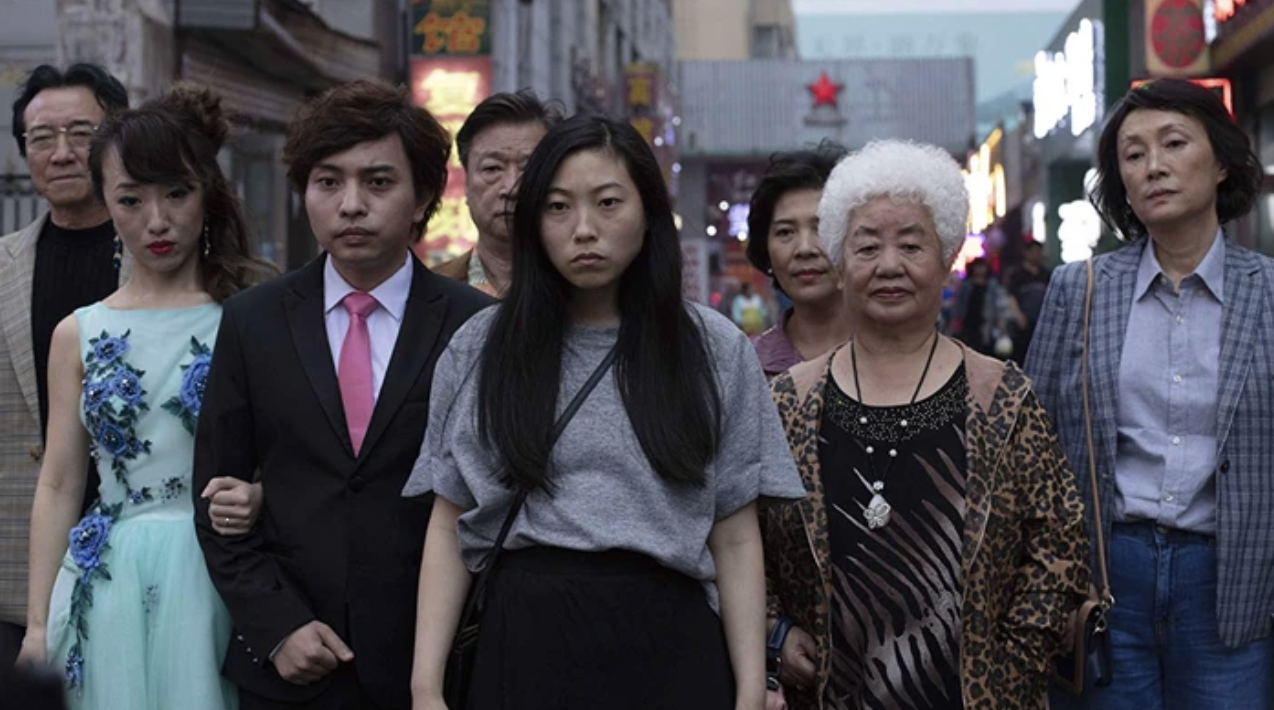 The Farewell
Asian representation in Hollywood has been a bit of a hot-button issue these past couple years, especially when last year's release of Crazy Rich Asians reminded us that Hollywood hasn't put out an Asian ensemble picture since 1993 with The Joy Luck Club (a whole 25 years earlier!). Lulu Wang's The Farewell, another film with an all-Asian cast, comes in humbler fashion than Jon M. Chu's adaptation of Kevin Kwan's novel, but it is, in my opinion, far superior. An autobiographical story previously told by Wang on an episode of This American Life, The Farewell is about the lies we tell out of love: In this one, a Chinese family keeps a big secret from the grandmother, that she is terminally ill. Awkwafina plays the Americanized, Bushwick-residing granddaughter who visits her grandma (Nai Nai) in China under the guise of a sham wedding, struggling to not let her poker face crumble. After playing a series of comic relief characters (including the scene-stealing role in the aforementioned Crazy Rich Asians), the rapper-turned-actress proves that she can be directed with nuance, turning her Billi into a relatable second-generation heroine who must contend with morally ambiguous traditions, changing homelands, and lingual fumbles.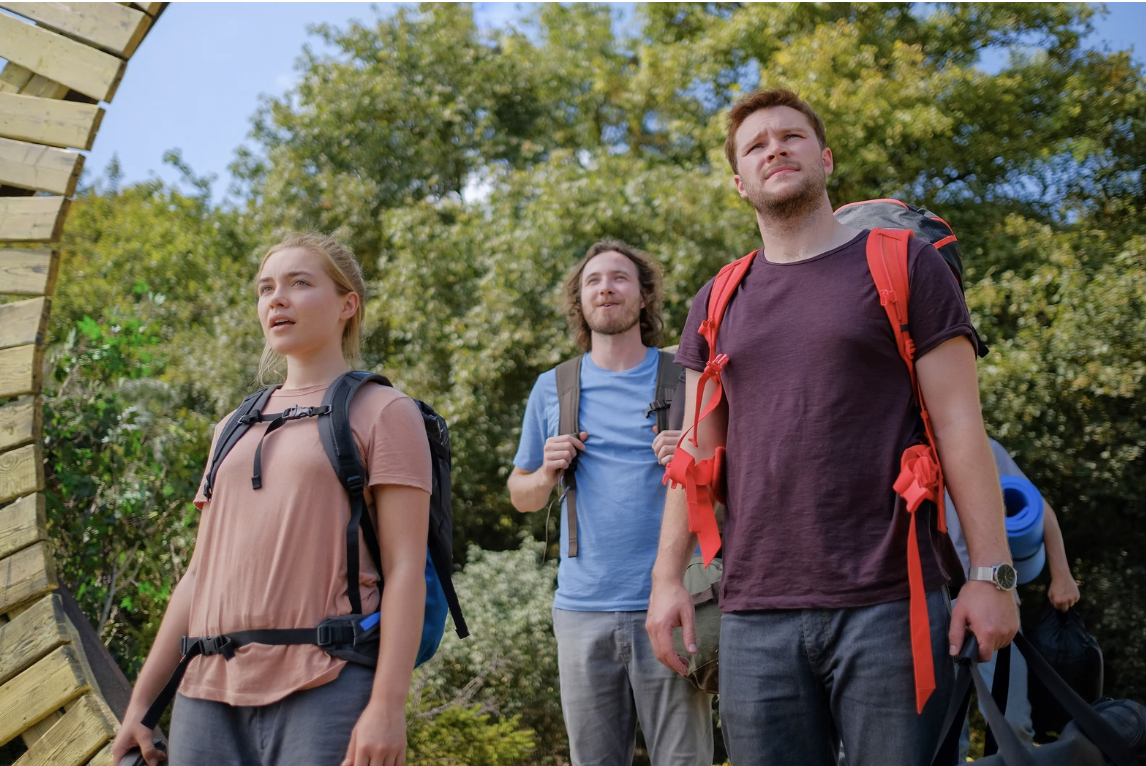 Midsommar
Personal feelings about this film aside, it's hard to deny the influential power of Midsommarwhen I witnessed a spike in trips to Sweden this summer, even on my own Instagram feed, with carefully posed posts of people in flower crowns, side by side with a still of Florence Pugh crying in hers. Ari Aster's Hereditary follow-up, also from the tastemaking studio A24, became the talk of the town this summer. It's a twisted breakup film! A horror of pagan rituals! It's also about Florence Pugh shedding her ugly sweatpants and changing into a floral gown! As with Hereditary, there are crying white women and disturbing visuals—perhaps more for shock value than anything else. But unlike its predecessor, this one mostly takes place in bright, beautiful sunlight, a refreshing and rather eerie presentation of the macabre. Another reason Midsommar is so emblematic of this year is that its lead, Florence Pugh, has come out as the It girl of 2019. Her performance as Amy March in the Christmas-due Little Women, reimagined by Greta Gerwig, is being talked about as the standout amongst the sororal cast. And she's following the trajectory of many rising stars by entering the Marvel Cinematic Universe next year as the sister of Black Widow (Scarlett Johansson).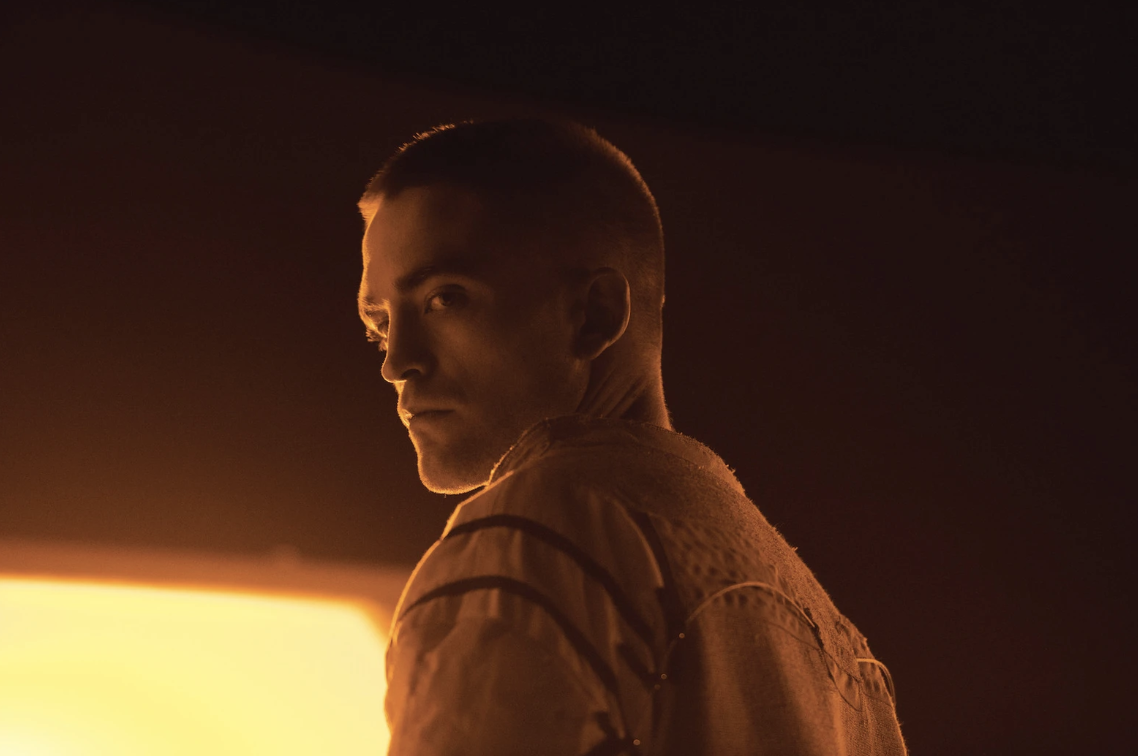 High Life
Space movies are evergreen, but it still feels like they've had a revival moment in 2019, with Brad Pitt looking for his dad in James Gray's Ad Astra, the never-before-seen footage of Apollo 11 shaking up IMAX screens, and The Rise of Skywalker on its way as the latest Star Wars movie in the unstoppable franchise. But none were as terrifying, isolating, or eerie as Claire Denis's space odyssey, High Life, a bleak yet fascinating sci-fi film about the vastest spaces serving as the most oppressive prisons. Robert Pattinson, who continues to solidify himself as an auteur's muse, stars as a death row inmate named Monty left alone on a spaceship with his baby daughter after a government experiment gone wrong. (Fellow inmates, shown in flashback, are played by Andre 3000 and Mia Goth.) High Life boasts some of the most unforgettable scenes of cinema this year, especially a certain nightmarishly orgasmic moment featuring the witchy-haired, diabolical doctor played by Juliette Binoche. Due to such scenes, including a disturbing exchange of fluids, High Life has lent itself to some sensational reactions, though that feels like an unfair and rather simplistic reading of Denis's vision of alienation and autonomy—or rather the horrifying lack of.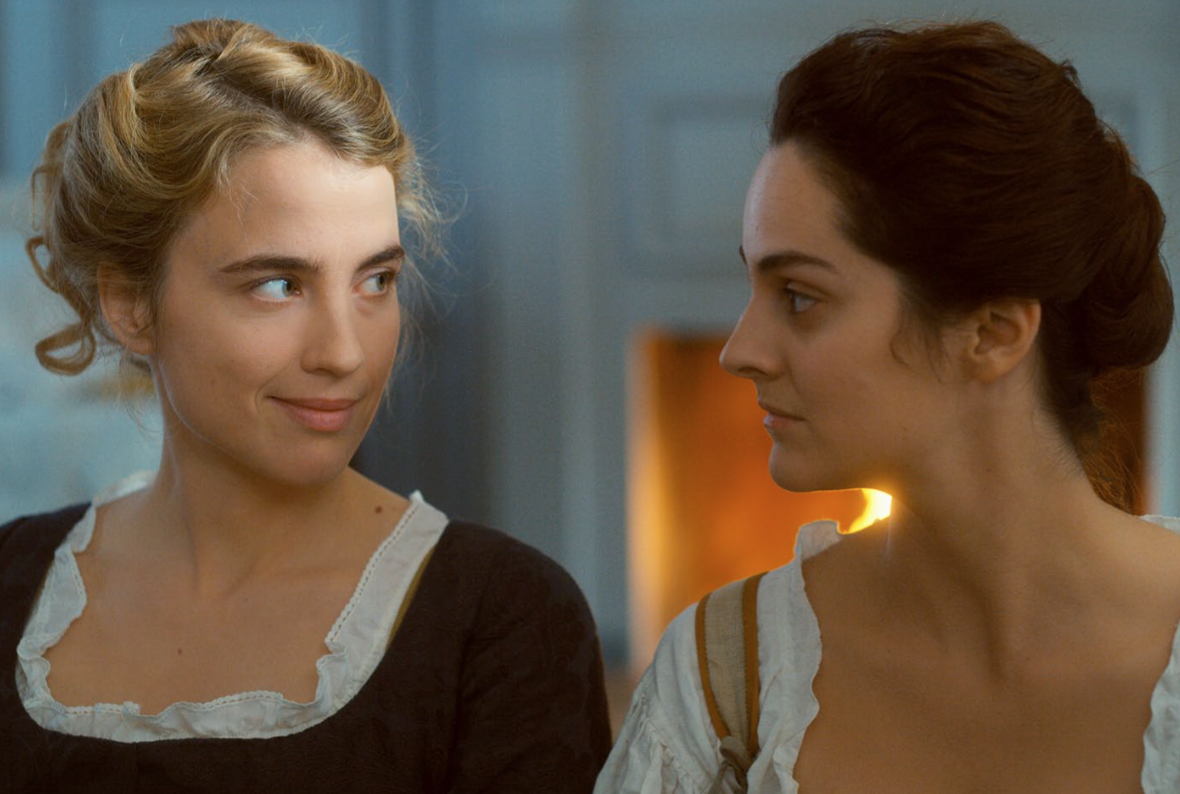 Portrait of a Lady on Fire
It's been said loud and clear, many times: We need more women behind and in front of the camera. Gender equality in cinema has been a long-running battle, with the call becoming impossible to ignore in the wake of the #MeToo movement. Portrait of a Lady on Fire isn't a response to that, but the French filmmaker Céline Sciamma refreshingly sets aside the male presence in her latest drama, with a female cinematographer (Claire Mathon, who also shot Atlantics) and an all-women cast, and speaking lines for men so sparse that they're almost alarming when they arrive towards the end of the film. This 18th-century period piece captures a budding, hesitant-at-first romance between a painter, Marianne, and her subject, Héloïse, the lady in question, who is stuck with the undesirable fate of being married off to a wealthy man she knows nothing about and has no interest in. Though Marianne is on assignment for no more than a few days (she must finish a portrait of the stubborn lady, to be sent to her husband-to-be), their unsupervised time together breaks past subtextual glances and crumbles societal expectations, as these two women enjoy brief euphoria sans taboo and stave off the reality that awaits. It's heartbreaking, and rendered all the more so by this year's best needledrop: Vivaldi's "Summer" from the composer's Four Seasons.