you need to listen to taiwanese producer scintii's heavenly new single
Plus the best of new music Friday in one perfect playlist.
|
16 November 2018, 3:46pm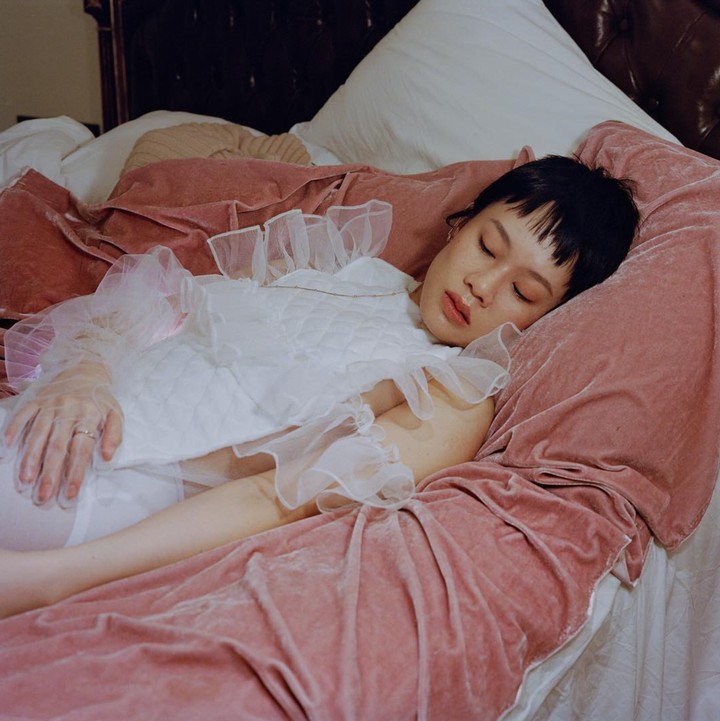 Shanghai-based Taiwanese producer SCINTII makes music so good we'd happily float off into oblivion listening to it. Her new single, Aerial / Paperbags, opens this week's playlist; a mournful five minutes of organ-led dreamscape topped with her angelic vocals. Atmospheric to the max. Want more? Earlier this year, she and her best creative collaborator Hyph11e made us a mix that you can listen to here. Then there's AUGUST 08 and his vibesy new single Spiral featuring Grammy-nominated WYNNE. Killer.
Picking up the pace now, we've got masked NY rapper Leikeli47 and a whole album's worth of greatness. Tic Boom is our jam and we bet it'll be yours too. You already know all about Tyler's move to Whoville, but do you know about LA singer Miya Folick? She just released a live version of her single Thingamajig and my god, it might just be the thing to push you over the edge and start producing tears.
Adorable LA duo Girlpool have gifted us Hire, while similarly charming Scottish twosome Kelora
seem to have written
All I Want Is You
specifically to make us melt and plan a weekend of watching
Juno
on repeat. In other news, we're very excited by the emergence of young rapper
Serine Karthage
— a guaranteed one to watch, whose debut single
Ruler
is a confident but likely prophetic banger.
Sola
, too, is a wholly promising discovery with the most beautiful voice. Just take in her new music video,
Save Yourself
, and try to tell us otherwise.
There's plenty more where that came from, including new stuff from The Japanese House, King Princess, Nommi, Broods, Koffee, ARTHUR, SUUV, and much more. Enjoy!
Watch more
---
This article originally appeared on i-D UK.