kris wu just became the first chinese artist to reach #1 in the US
As actor/model/pop star Kris Wu gears up to release his debut hip-hop album, we meet the icon to talk Asian representation in Hollywood, working with Travis Scott, and gaming with Vin Diesel.
|
14 November 2017, 10:47am
Jory Lee Cordy
This article originally appeared on i-D UK.
Kris Wu is a megastar. His fame isn't just confined to his native China, the 26-year-old has achieved a global presence, slipping effortlessly between film projects, music and fashion. With 26 million fans on Weibo (aka the Chinese Twitter), 5.6 million Instagram followers, an acting career in Hollywood (xXx: The Return of Xander Cage, Luc Besson's Valerian and the City of A Thousand Planets) and China, he's also the first non-British global ambassador for Burberry, and recently became the first Chinese artist to reach #1 on US iTunes with DESERVE, his collaboration with Travis Scott.
Let us delve deeper: Burberry's association with Wu is the main reason for the label's profit upturn in China, his involvement as a judge on Rap of China -- a hip-hop reality survival show which ran through the summer -- helped bring in nearly 3 billion views for its 12 episodes. His EP 6 is China's fastest selling digital album, hitting a million sales on pre-release, and consider that he's done all this in the three years since leaving K-Pop supergroup EXO, with whom he rose to fame. With his celebrated visage almost omnipresent across ads, magazines and screen, you'd be forgiven for thinking he solely exists within the rarefied habitat of the ultra famous -- disconnected and velvet-lined -- yet when talking down the line from Los Angeles, Wu's warmth and easy conversation fast dissipates that notion.
Kris talks with you, not at you, often revealing a resilient self-awareness, although beneath that still lies the tall kid who moved from Guangzhou to Vancouver aged 10, and fell in love with hip-hop and playing basketball. Currently, he's laser-focused on his work as a rapper, singer, writer and producer. Kris has already delivered a handful of successful singles that transition from the icy electronic pop of July, to the gruff, imperious hip-hop of 6, into his latest, DESERVE, which Kris calls an "elegant trap instrumentation, fused with great pop melodies". He's been on a hectic and fascinating ride and from the haters to life beyond the spotlight, he lays it all out in the most frank of terms.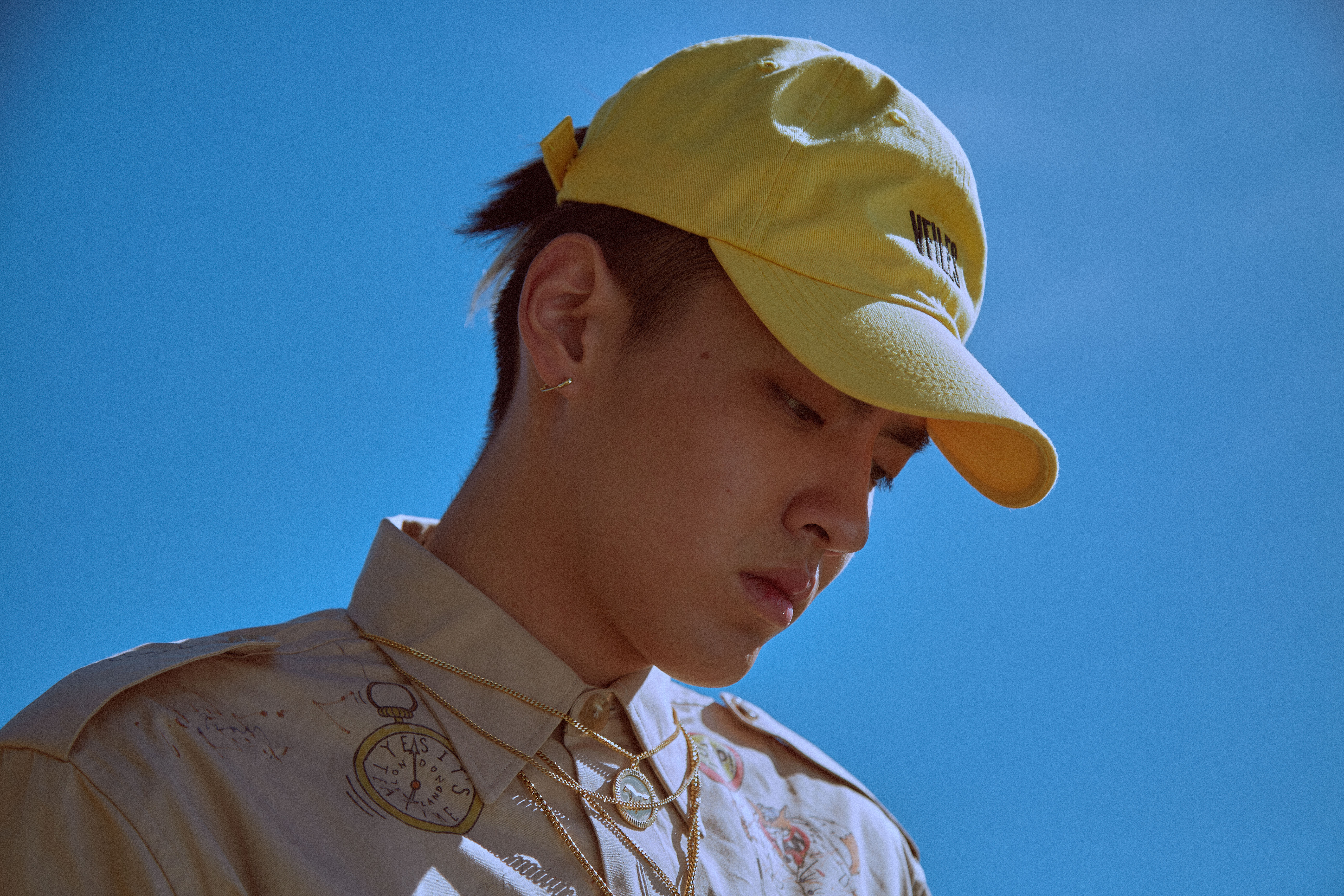 The best place to start is with your new track, DESERVE -- how did you come to work with Travis Scott?
Well, I had a writing camp in LA last summer and one of the homies hit up Travis and gave him the idea of doing a collaboration. He flew out to LA, and we were kicking it, and it just happened, we made this amazing record. Even before this collaboration, I was a big fan of his work, he's someone that really believes in his art and I appreciate that.
You hit #1 on the main US iTunes chart, which is a huge achievement. Do you think a lot about having a mainstream US presence even though you have huge international success?
Yeah, to be honest, I do. I always want to be the pioneer when I do things... if I hit the Billboard top 100, I'll be the first Chinese male artist to do it, I think. I'd treat my entire team to a vacation!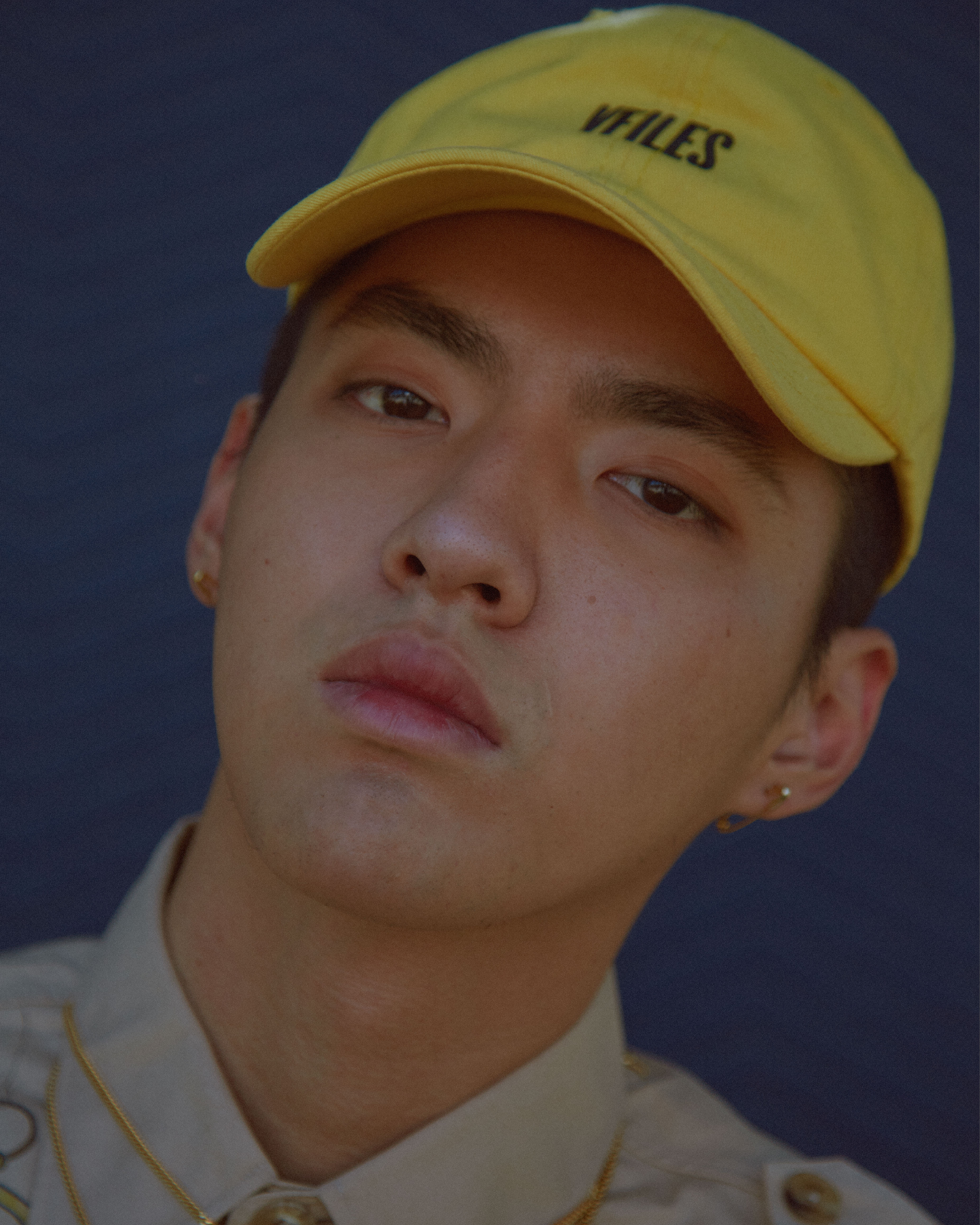 During your time on Rap of China, there were those who said a former popstar had no place on a rap show, and it blew up to where there was a meme dissing you. You came hard at these people on 6 -- was that cathartic enough for you to move on?
This show was a massive success. People had a lot of doubt about the show and me, too. I'm fine with that. The best way to respond is through music and, to be honest, once a song is out, I'm done. The point I wanted to prove is that look, you guys think Rap of China is bullshit because hip-hop in China was so underground and a lot of people had negative thoughts about it. But after the show, it's taken a big step forward. On the mainstream side more people are starting to ask producers, Can you make me a hip-hop beat?' For movies, back in the day no one would go ask for a hip-hop track, it's just ballads, but things are changing. When it comes to hip-hop culture, China is still a baby. It needs time to grow and develop but I see a lot of potential.
Hip-hop is a powerful tool for expression, but there's still plenty of censorship in China. Does that affect how rappers make music and what the public can actually hear?
It's definitely a factor, but China is more conservative and you have to kind of play around it, you have to be more careful. As artists there's not much we can do about that now. But I feel like what I'm doing here in the States is going to affect the youth in China, cos when they see it they'll be encouraged. I want to be able to support them, that would mean a lot to me.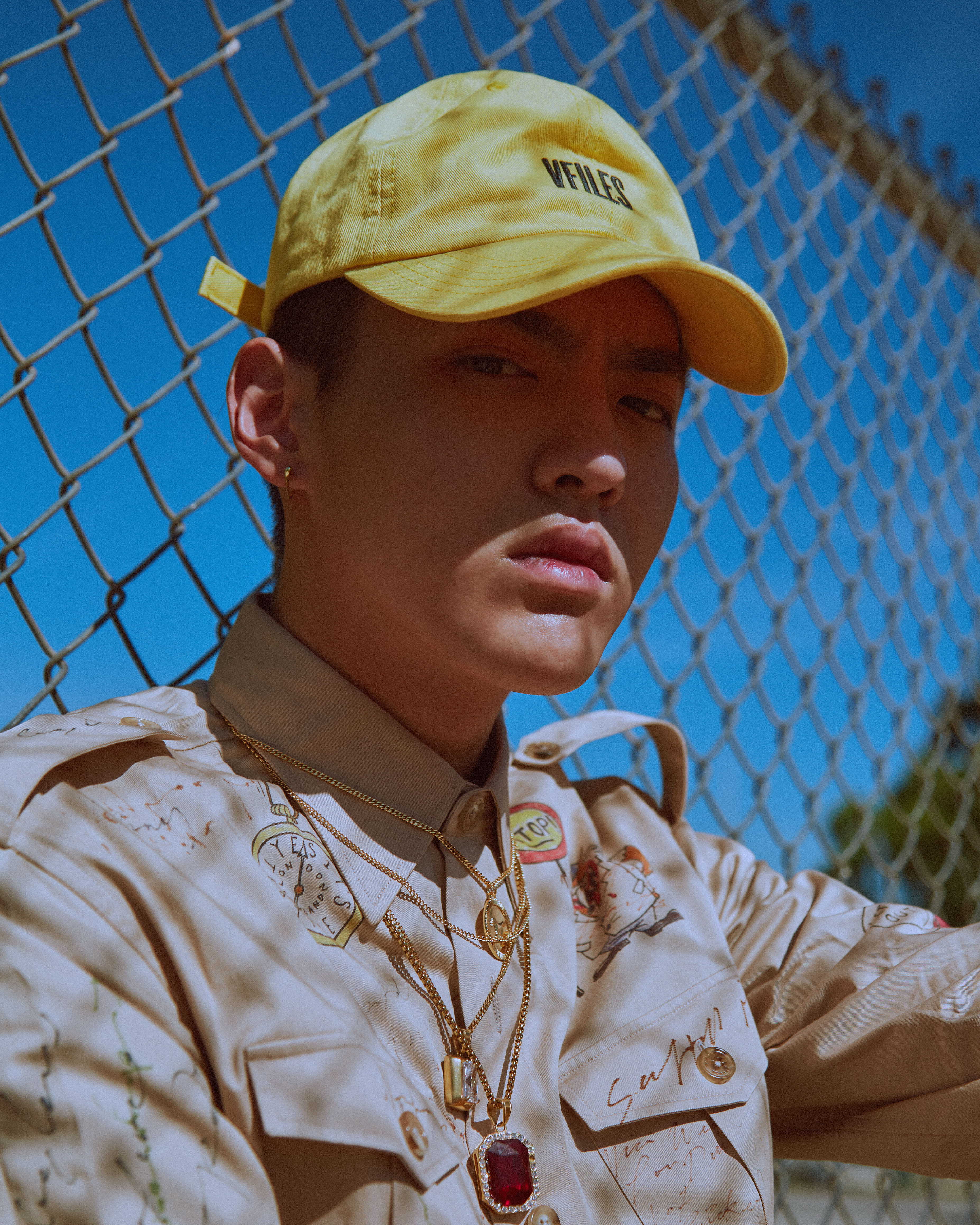 Your own style is constantly evolving. How do you define your sound?
The previous stuff has been urban but pop, but I would say that starting from DESERVE, these will be works that really represent me as an artist. I started getting really deep into hip-hop around middle school, through a lot of West Coast music and melodic rapping styles, so my music has been influenced by that. I do hip-hop and I'll make that more clear for my audience. I've been preparing for an album for a couple of years actually.
Two years is long time...
Partially it's because I'm super busy. But I'm a perfectionist, when I put something out I want to make sure it's dope as shit, so I'm never gonna put out something half-baked. I know something's gonna be lit because of the melody line, cos that one magical line means everything.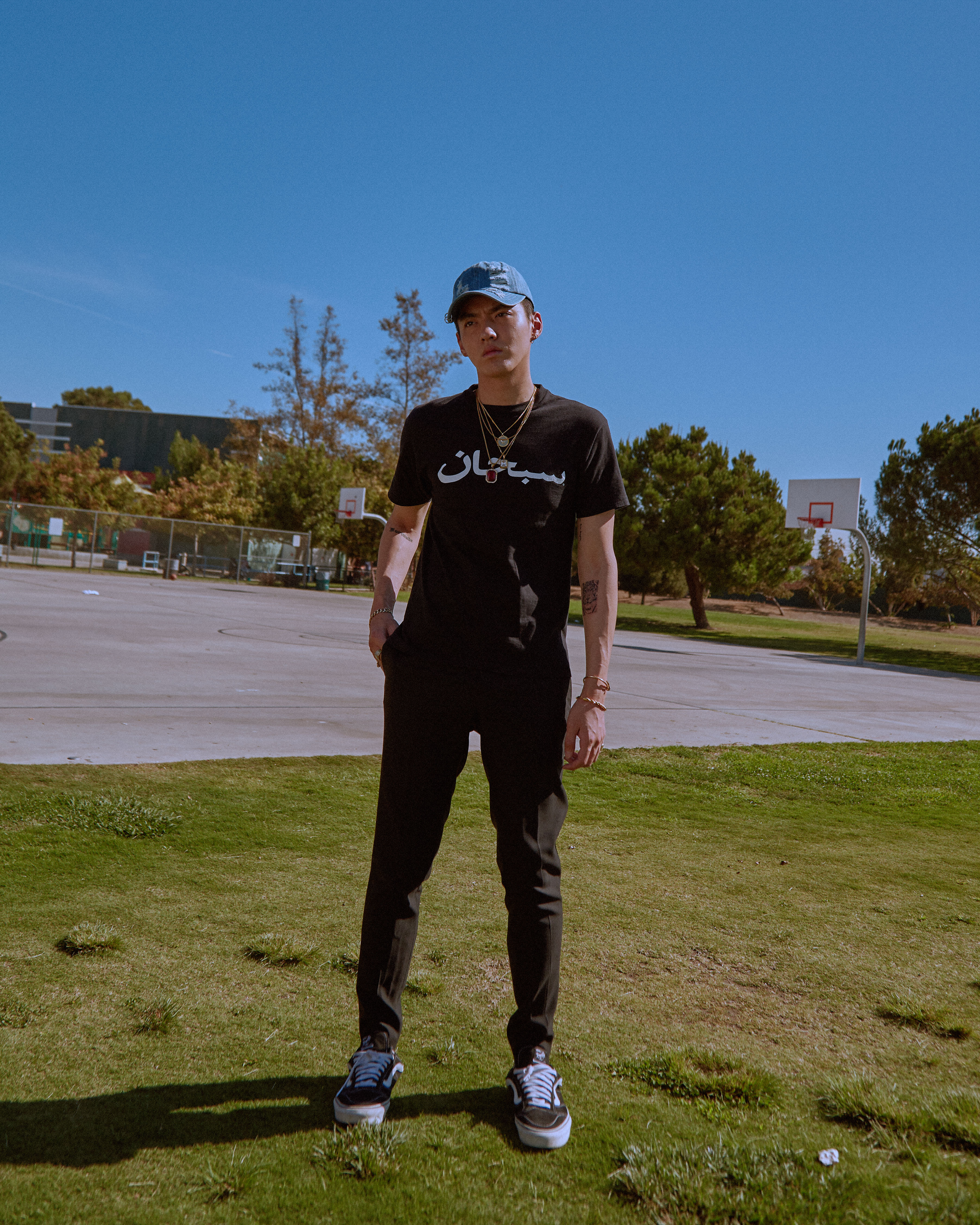 You're a trailblazer for Asian artists in the west; does that come with a sense of responsibility?
I want to set an example to the youth but at the same time, this is me, this is what I do. I say I want to be a pioneer but some things just happen, then they work out and I get more ambitious, and there is responsibility. It doesn't get so big like, I'm representing the people of China... no way. But I want to make my fans and myself proud.
You've been in some big budget film productions. What's your most memorable moment?
I'd say working with Vin Diesel. When I first met him on set, I was like a little scared, like, is he gonna be cool with me? But he was super nice and ever since then we've been close. You wouldn't imagine that we'd be gaming at home, like, on internet games all night. Every time I come to LA, he tells me to come over and chill. He gives me advice, he introduces me to good people. We're like family now.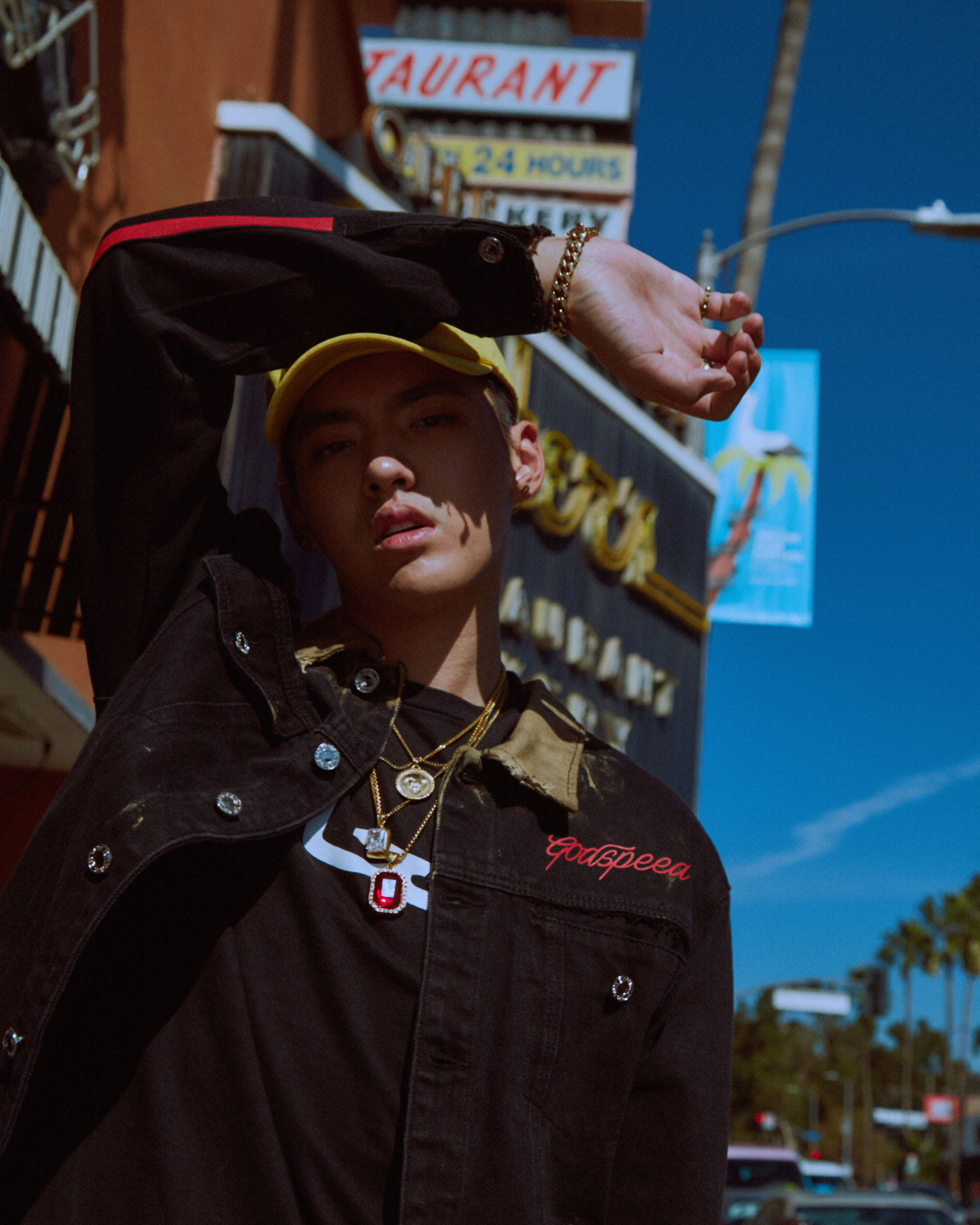 You're a pretty dedicated gamer. Did you kick his ass?
He's actually really good! The thing about gaming is that it takes you to a whole other world, you make friends there, it's a different experience and I love that. Sometimes you want to step out of your world for a little bit. You want to be on your own. When I get super tired I just stay home and game. It's the best place to be sometimes.
The diverse casting of xXx was a step forward, but Hollywood remains very closed when it comes to Asian representation in mainstream cinema. Can you see yourself or another Asian actor getting a lead role, and not an action role but either a dramatic or a romantic role, in the next ten years?
You know what, recently I actually had an offer for a lead male in a Hollywood movie, and not an action movie. I can't tell you what it is because I said no to it -- I don't have any time and I'm doing music -- so yes, I do see it happening. Not in the next ten years, but the next two or three, five max.
That could have been a game-changer! Was it a hard decision to make?
It was super hard. We took our time, my whole team, it took us a good month to decide whether to do it or not. But I'm not going to regret it, I know things will still come along. But when the music comes out, when the album is out, you'll understand why -- it's special.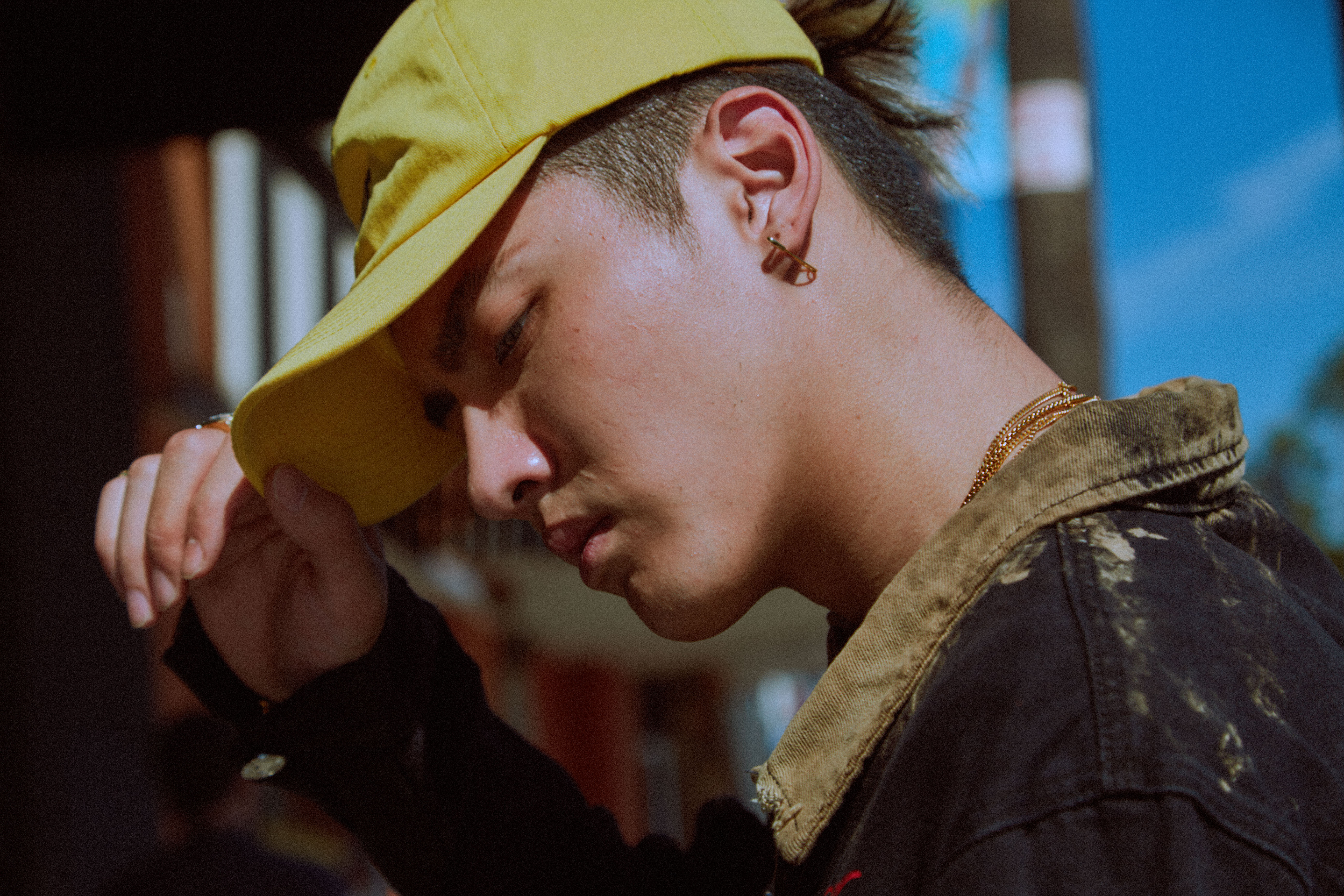 You're one of the most closely watched men on the planet, so do you feel free?
The only time I feel free now is when I'm in the studio.
Is that creatively, physically, mentally, or all of the above?
Physically. Creatively, I can always be free. And I've adapted to this whole paparazzi, people following me everywhere thing, it doesn't affect me as much as it did before. But, honestly, I appreciate all my fans and their love, I appreciate the paparazzi coming out to take pictures of me! You know, that's my life. Physically though, I can't go out as much, I gotta stay at home because when I go out I get mobbed, that's why I like it in the studio. I'm completely free.
You turn 27 in November. Go back ten years and what would you say to your teenage self?
Mmmm I'd probably just tell myself to believe in what you're doing and you'll have a bright future. I've never regretted a thing in my life.