armie hammer on love and uncomfortable art
The "Call Me By Your Name" star opens up about Luca Guadagnino's scintillating new masterpiece.
This article was originally published by i-D UK.
"Art is supposed to challenge people," 31 year old actor Armie Hammer begins cautiously, fully aware of his publicist tapping away on her phone in the background. "There are issues that I can't touch on right now," he says, turning his head, "but what I will say is, if a piece of art —whether it be a sculpture or a photograph or a painting or a movie — if it makes someone uncomfortable then ultimately it's doing its job."
In the months since its premiere at this year's Sundance Film Festival, much has been made about Luca Guadagnino's critically acclaimed gay love story Call Me By Your Name. Set in 80s Italy, the film follows the story of Elio, a 17 year old boy and gifted pianist who falls madly in love with the twentysomething doctoral student, Oliver, who comes to stay at the family villa during one deliciously hot, languid summer to help Elio's father with his research.
In true Guadagnino style, the film is breathtakingly beautiful, and boasts pitch-perfect performances from Armie, in the role of Oliver, and relative newcomer, Timothée Chalamet, as Elio. But no sooner had it premiered, it became less about the acting and directing and more about its surrounding social controversy.
Suddenly, clickbait articles began circulating about the explicit onscreen relationship between Armie and Timothée, their characters' sizable age gap, the actors' real life age gap, the fact that they're both two seemingly straight men playing gay lovers, and a sex act involving a particularly juicy peach. Then there's the whole Twitter beef between Armie and American actor James Woods, after the latter criticized the movie for "quietly chipping away the last barriers of decency," to which Armie justifiably retorted: "Didn't you date a 19 year old when you were 60…….?"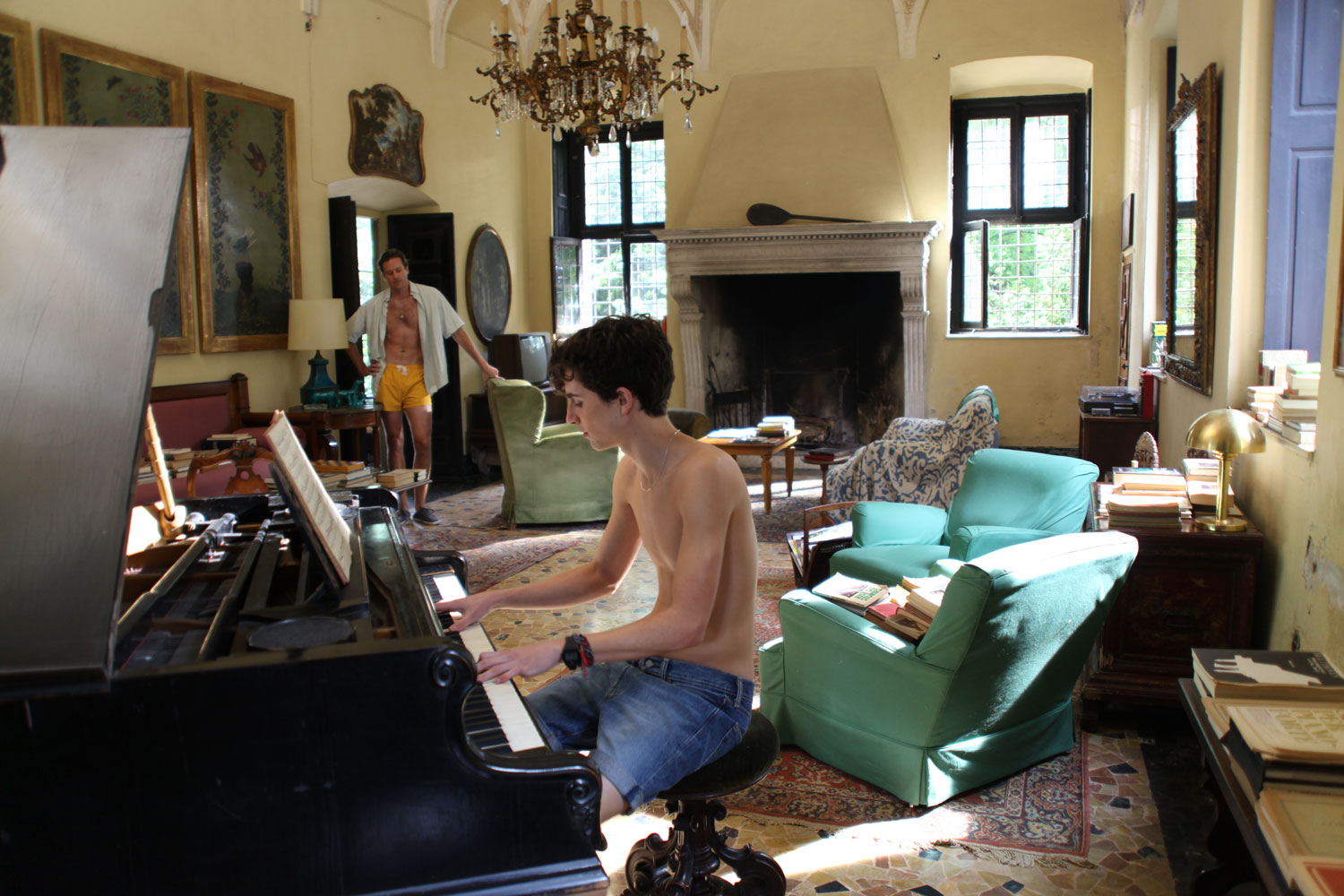 But all that is irrelevant, because at its core, Call Me By Your Name is quite simply an emotional portrayal of two humans falling in love. Not just any love, but first love, which is as much about sheer unadulterated pleasure, as it is about gut-wrenching, heart-breaking emotional pain. And, quite frankly, the peach scene is basically the crux of the whole movie.
"The script was one of the most raw and honest portrayals of two people in love that I've ever read," Armie muses, "so gentle, subtle and exposed. That was the big draw. I always thought Luca Guadagnino was a genius and now I know he's a genius. I thought, if he can do this and get it on screen, that can be something really special."
"And, quite frankly, the peach scene is basically the crux of the whole movie."
Shot against the breathtaking backdrop of northern Italy, and set to a beautifully composed soundtrack of classical music and 80s hits (there's a great scene where Armie's character dances drunkenly in the streets to Love My Way by The Psychedelic Furs), the film is a feast for all the senses.
The cast had an incredible time making the film, which probably explains the palpable chemistry between Armie and Timothée's characters. "Every movie that you do is like it's own standalone experience," Armie recalls. "You get to live in this little isolated world with all of your new best friends and you do it for however long it takes to film the movie. I took so much from this experience, whether it was directing styles from Luca or learning from Timothée on how to be emotionally acceptable. I just love Timothée. I think he's a truly special, amazing human being and very a special performer. I really was in awe of this young man who could come in and be so raw and honest. It made you wanna step up your game."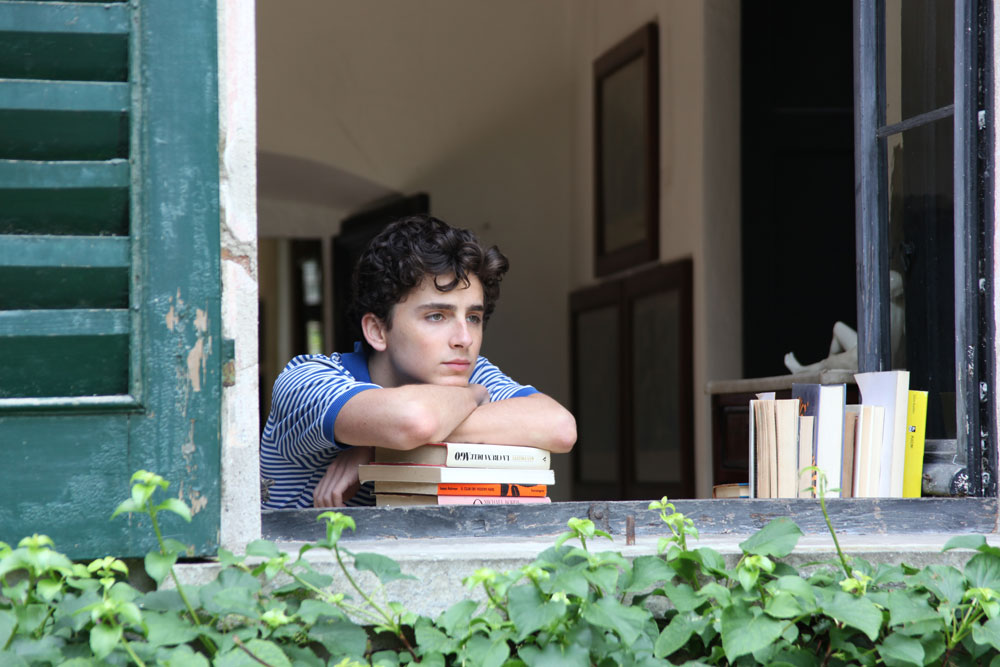 Standing at 6ft 5in tall, with floppy blonde hair, sparkling blue eyes, a perfectly chiseled jawline, and a million dollar smile, Armie is like a cartoon cut-out of a Hollywood hunk. He's the all-American Ken doll, only real, which was sort of reflected in the characters he's played so far: twin jocks in The Social Network, the handsome prince in Mirror Mirror, and the tormented hero in The Lone Ranger.
It's only recently, however, that he seems to have changed lanes, moving away from the blockbuster and towards the arthouse. He played Amy Adam's philandering husband in Tom Ford's Nocturnal Animals, a debonair arms dealer in Ben Wheatley's dark comedy Free Fire, and now Oliver in Call Me By Your Name, and it's really starting to pay off. "I feel like I've been fortunate and lucky to work on some projects with some really fantastic directors," Armie admits. "I've learned something from every single one."

Call Me by Your Name is in theaters November 24.