all the british catholic references you won't get at the met gala
Donatella Versace? Cristobal Balenciaga? No, Shane MacGowan! Roy Keane!
|
23 November 2017, 3:34pm
When it was revealed last week that next year's Met Gala and accompanying Costume Institute exhibition was to be titled Heavenly Bodies: Fashion and the Catholic Imagination, well, it raised a dry little laugh from the bottom of my dry little Catholic heart. Fashion and the Catholic imagination, might, to some, be mosaiced D&G Virgin Mary dresses, elegant and devout Balenciaga gowns, and more is more Versace-isms. But what about us British Catholics and our cultural references? Why can't we be included?
We don't have D&G, Balenciaga, or Versace. We have ugly new churches, grandmas with ten siblings, and Irish cousins with names we can't pronounce. We have annual holidays to Sligo to see the rain-marinated shacks our great grandparents grew up in. We have Celtic football shirts, Sebastian from Brideshead Revisited and listening to The Boys Are Back in Town by Thin Lizzy all the time. We have Roy Keane, Father Ted, and never wearing anything orange.
So here are the Catholic fashion references you won't get at the Met Gala, but should be celebrated anyway.

Leonardo DiCaprio in Romeo + Juliet
You are a 13-year-old Catholic schoolgirl, and you are a model student at The English Martyrs and Sacred Heart Catholic School. Then, in 1996, here he comes, Leonardo DiCaprio, Romeo. Unlike all those other Catholic boys. Young and beautiful and feline in a suit of armour, gazing at Clare Danes through a fishtank. There he is, smoking a cigarette and wearing a Hawaiian shirt. There he is, conspiring with a Franciscan monk (why aren't the Franciscan monks you know helping you elope and fall in love). There he is drinking poison because he thinks Claire Danes is dead (so romantic). The Catholic boys at The English Martyrs and Sacred Heart Catholic School are nothing like this, with their Roy Keane Man United shirts, Father Ted jokes, and lack of sex ed. Oh to be a 13-year-old Catholic schoolgirl in Italy, and not a London suburb.
See also: Brad Pitt in Snatch and Jude Law in The Young Pope.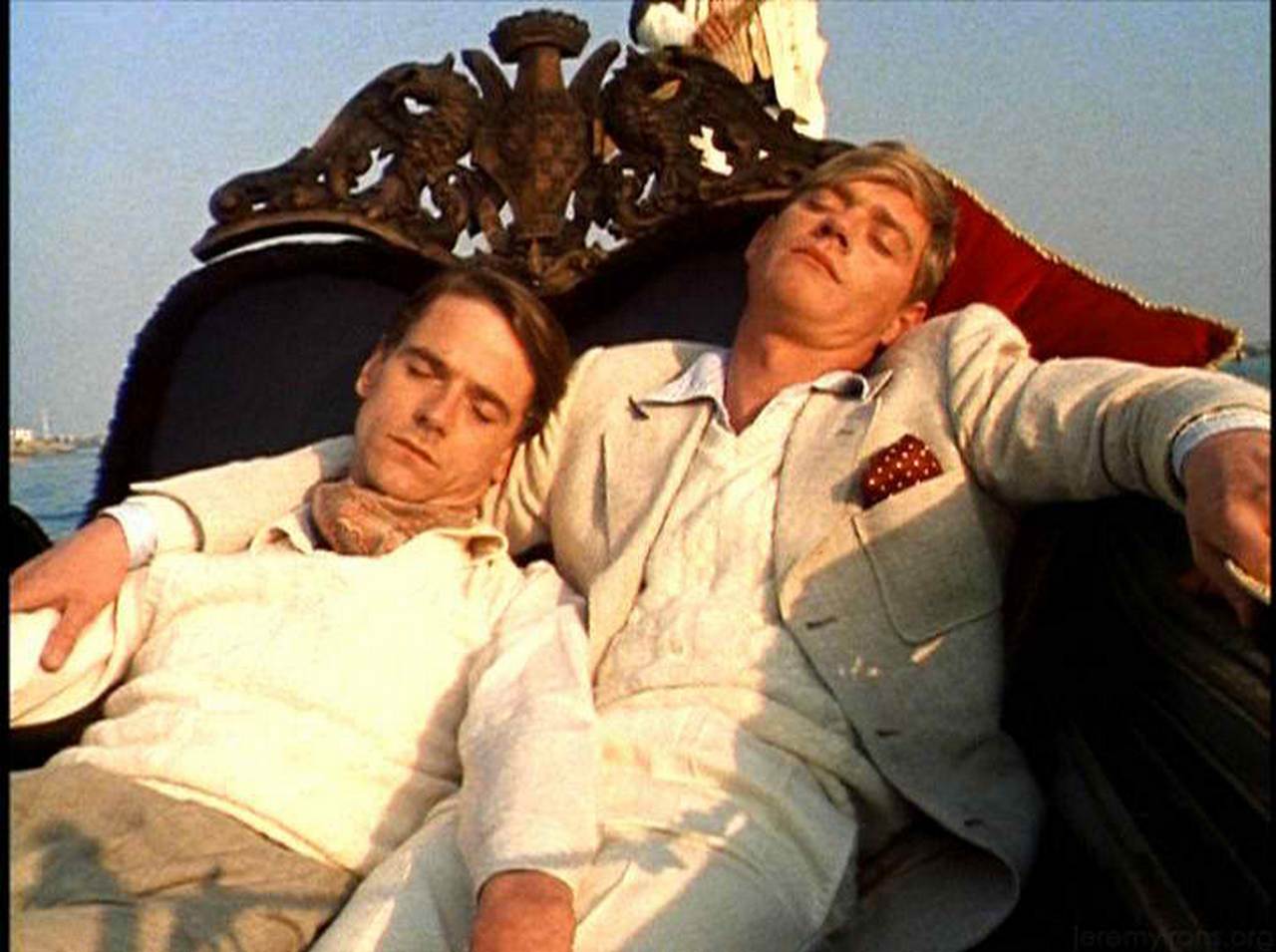 Sebastian from Brideshead Revisited
You are a 17-year-old Catholic schoolboy, you are a model student at The Holy Name Catholic School. Then, in an A-Level English class, a teacher hands you a copy of Evelyn Waugh's Brideshead Revisited. Suddenly you are lost in a world of a Catholic beauty, a world far far away from the old hairy men at the Gaelic football club. Yes, Sebastian was a wayward Catholic youth from another Catholic world. You have the social club in Archway and First Communion lessons, Sebastian has a country mansion, an alcohol problem, a doomed temperament, illicit homosexual love affairs and an affected teddy bear called Aloysius. You don't even have enough sex ed (thanks Catholic School!) to engage in an illicit heterosexual love affair, let alone a gay one.

See also: Catholic Schoolgirls and John Galliano.
Young Shane MacGowan
There comes a point in every yung Catholic's life, where he, whether he wants to or not, falls, deeply, weirdly, passionately, in love with the pseudo-Irish punk-folk world of the Pogues. To a generation, Shane is an idol. Those teeth. That swagger. That maudlin self-indulgence. The overcompensation of every Irishman born the wrong side of Dublin.
See also: Playing Thin Lizzy's The Boys Are Back in Town allllllll the time.
Sinead O'Connor
There are certain facts of life that you learn early on as a common or garden variety Catholic and one of them is the sad reality that priests are not cool. They're old and terrifying and you can't look them in the eye even during communion, and even the self-confessed cool young priest -- you know, Father Matty who wears blue jeans and trainers on the weekend and mentions Man United in his sermons and sometimes smokes outside the parochial house -- he isn't cool really. That's why when there is an inkling of the dog collar being cool you seize it with a kind of white knuckled frenzy. You're entranced by Sinead O'Connor, replete with buzzcut and a full on priest outfit, ripping up pictures of the Pope while wearing a big, rapper-esque gold crucifix. You think about it during mass. It doesn't make it any less boring, but your mam sucks her teeth in disapproval every time it comes on the TV so at least you get a bit of a buzz out of that, tbh.
See also: Cool Father Damien from Father Ted.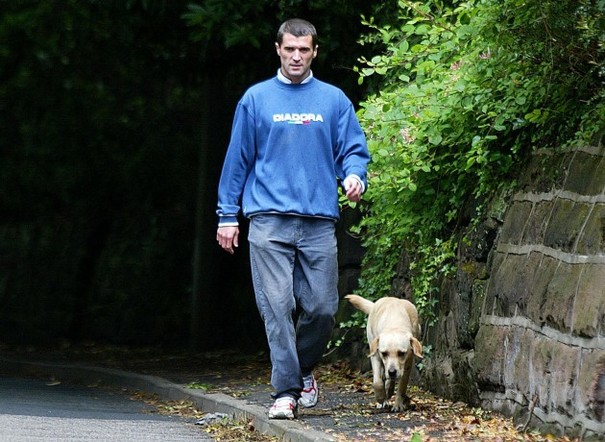 Roy Keane and His Dogs
An abridged list of things you cared about deeply as a child: your counterfeit Celtic kit (you know, the one that's sponsored by NTL), the resolute belief that there will never be a better footballer than Henrik Larsson, and the fact that Rangers are literally A Very Bad Thing. At school you would fight someone in a playground for supporting Rangers. At the weekend, you would accompany your dad to a freezing cold Celtic match, riding a freezing cold ferry from freezing cold Belfast to freezing cold Glasgow.
You would rather die than admit to anyone that you don't know a fucking thing about Celtic. You don't even like football at all, that you'd rather be inside, those green stripes don't even look good on you. Dad, no, please, I don't want the Roy Keane autobiography for Christmas, I only said his dogs looked nice.
See also: Somehow Owning a Very Ugly Hibernian Away Kit and Never Ever Wearing Anything Orange Not Even Your Socks.
Yer Mam Treasuring a Picture Of Pope John Paul II More than Any Picture of You
It doesn't really matter that there have been Popes since and before the legend, the icon that is John Paul II (JP2 as he was known colloquially to us wayward yung Catholics across the UK). The only Pope that mattered to any of us British Catholics was JP2. Especially those of us not from Ireland, but the New Europe, somewhere obscure from behind the Berlin Wall, whose surnames are even more unpronounceable than Irish bredren.
That picture of JP2, has hung on your mum's wall for such a long time that the wall paper behind it is now a slightly different shade of beige, free from the damage of years of Benson and Hedges smoke. His image has been burned into your retinas and your psyche. Teenage years spent being dragged in front of this framed picture as a child and told to tell it the same lie you'd just told your mum. Your mum, in her machiavellian wisdom, knows that you will not be able to. You can lie to her, but if you lie to JP2 and his twinkly eyes and his omnipotent kindness you go to hell immediately, and you will get no pierogi for dinner.
See also: Yer Da and his book of inspirational JFK quotes.