nicki minaj almost recorded a mixtape with future
We nearly got a candy pink take on 'What A Time to Be Alive.'
|
16 November 2017, 4:03am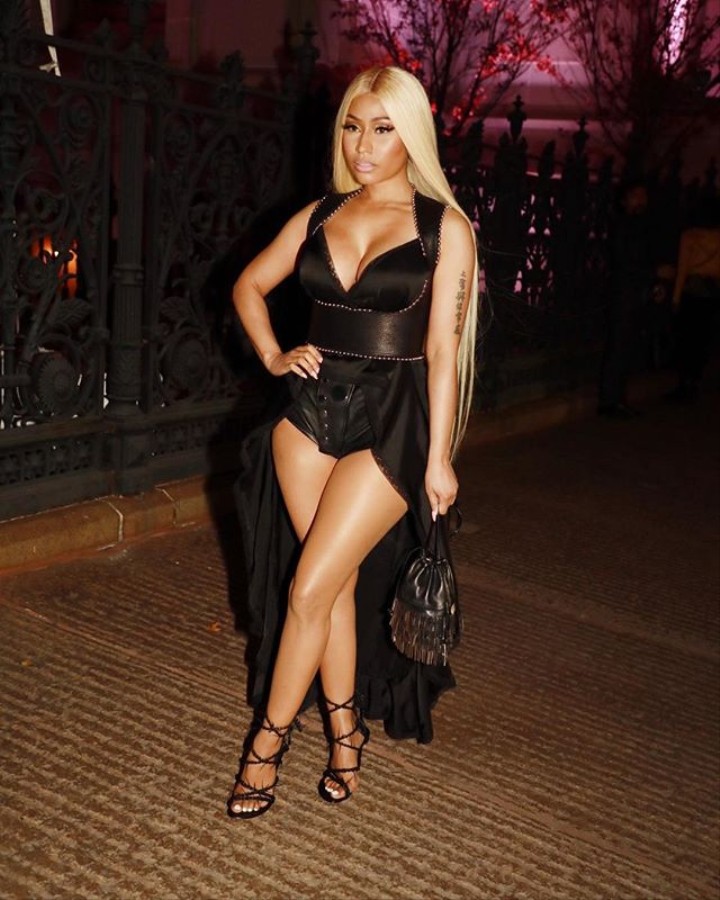 Nicki Minaj has opened up about a collaboration with Future that never came to be, in a wide-ranging cover story for PAPER Magazine. When asked if we might ever see a Watch the Throne style tape from Minaj and another female MC, the rapper responded, "I would be open to doing [that] if the time was right."
In fact, Minaj tried to make something work with Future, who's previously released collaborative mixtapes with Drake and Young Thug, but scheduling proved impossible. "With me working on my album and with him doing other projects — and he thought we should be in the same place at one point to really vibe — it was hard, 'cause he was on tour and I was in the studio," she explained.

The Generous Queen named Beyoncé as the only woman artist she'd be open to working with on an "album of that calibre," but clarified it's certainly not likely. "Those are the kinds of things that are just wishful thinking from fans," Nicki explained. "They're far-fetched because usually artists are in such different places in their personal lives and career lives that it's hard to make that work."
That said, don't rule the Watch the Throne idea out forever. "It's very hard to make those types of ideas come to fruition," Nicki concluded, "but when they do come together like the Jay and Kanye [project], then it's magic for sure."
Elsewhere in the interview, Nicki stayed quiet about her own highly-anticipated album, but promised "it's great and I'm excited about it." The suspense is killing us!
Tagged: