the best things to watch, see and do this week in the uk
Get your indispensable gui-De to leisure action, with our culture highlights of the week.
Fashion: adidas & Keiichi Tanaami
Keener-eye readers may have spotted that we sat down with acclaimed Japanese artist Keiichi Tanaami the other week. He's just launched a new exhibition with adidas Originals at Tokyo's NANZUKA gallery; a mix of large scale paintings and sculptures that twist and turn the classic adidas "Trefoil" logo on its head. Now the brand and 82-year-old artist have announced a 10-piece apparel collaboration. Marking the return of revered Firebird tracksuit -- and including hoodies, T-shirts, sweatpants, swim shorts and a rugby top -- the resulting collection features all the signature scary monsters and super freaks you'd want from a collab filtered through the lens of Tanaami. "Wearable art," as he puts it. Very wearable, indeed.
Out 21 March.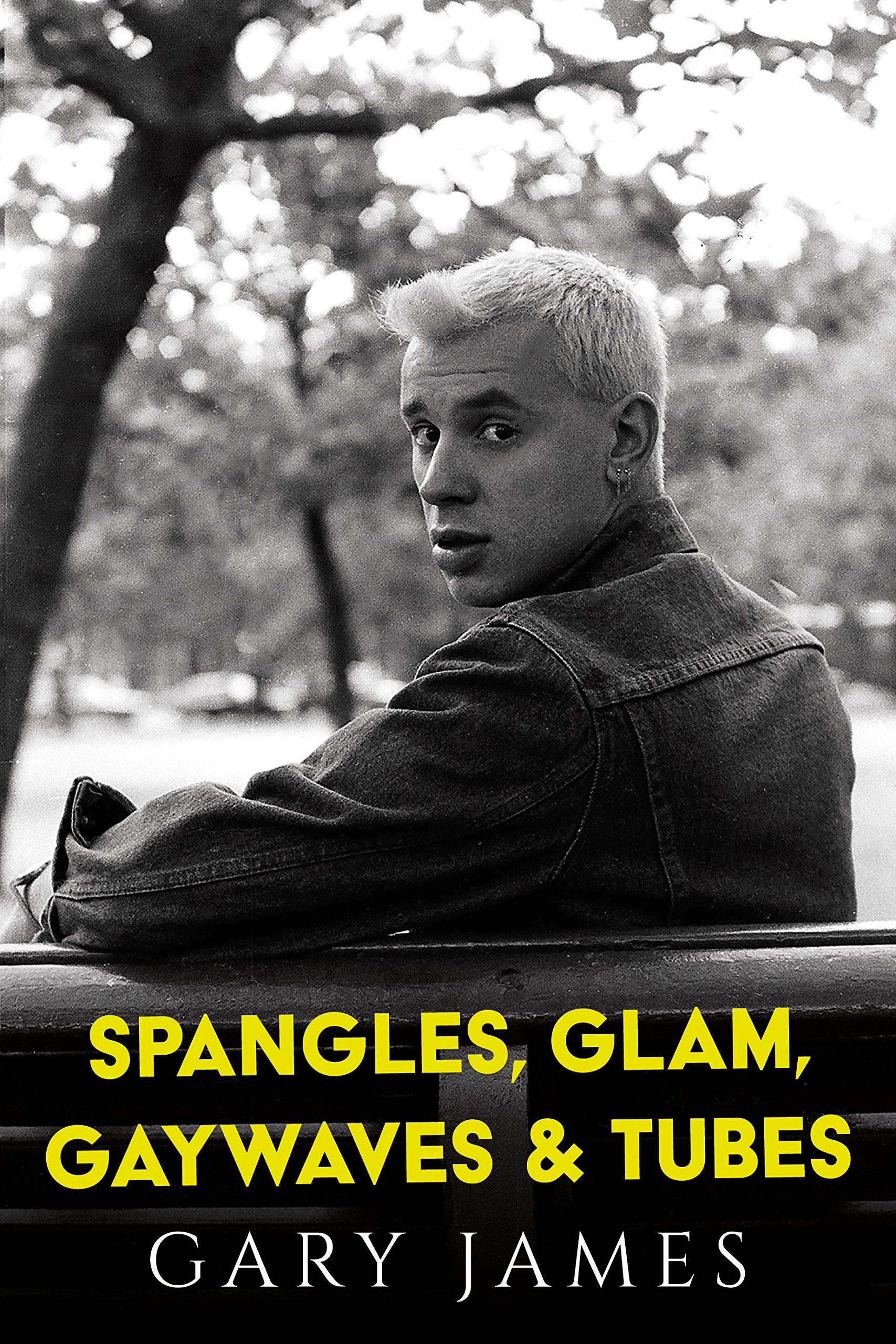 Book: Spangles, Glam, Gaywaves & Tubes
Book of the week comes in the shape of this: the memoirs of actor, writer and broadcaster Gary James. Best known for becoming the first openly gay TV presenter -- on seminal music show The Tube -- it's the story of 70s and 80s youth subculture told through the eyes of a genuinely pioneering outsider; glam rock, punk, disco and a tale about broadcasting the world's first radio programme made by gay people for gay people from an aerial secreted on a 13th floor balcony washing line.
Spangles, Glam, Gaywaves & Tubes is released out now.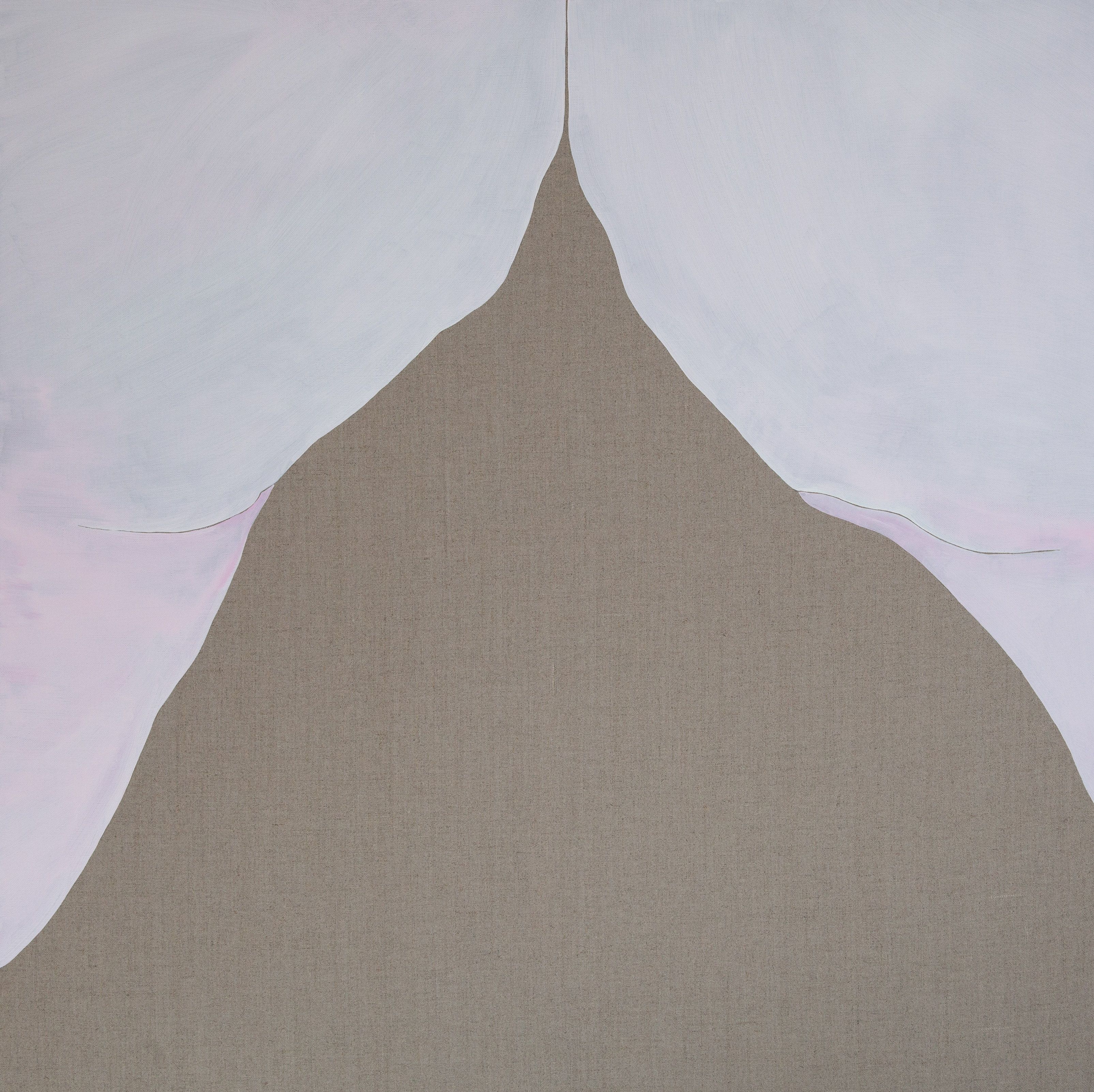 Art: Alba Hodsoll
Alba Hodsoll becomes the first name to exhibit as part of a new series by London-based curators Jessica Draper and Ayesha Shand. Exploring "modes of expression being adopted by female artists, especially those addressing the body," the Alba show sees the artist attempt to capture the body in motion, evoking the line drawings of Matisse, albeit from an unmistakably female view point.
Until 26 March, The Painting Rooms, 1-5 Flitcroft Street, London.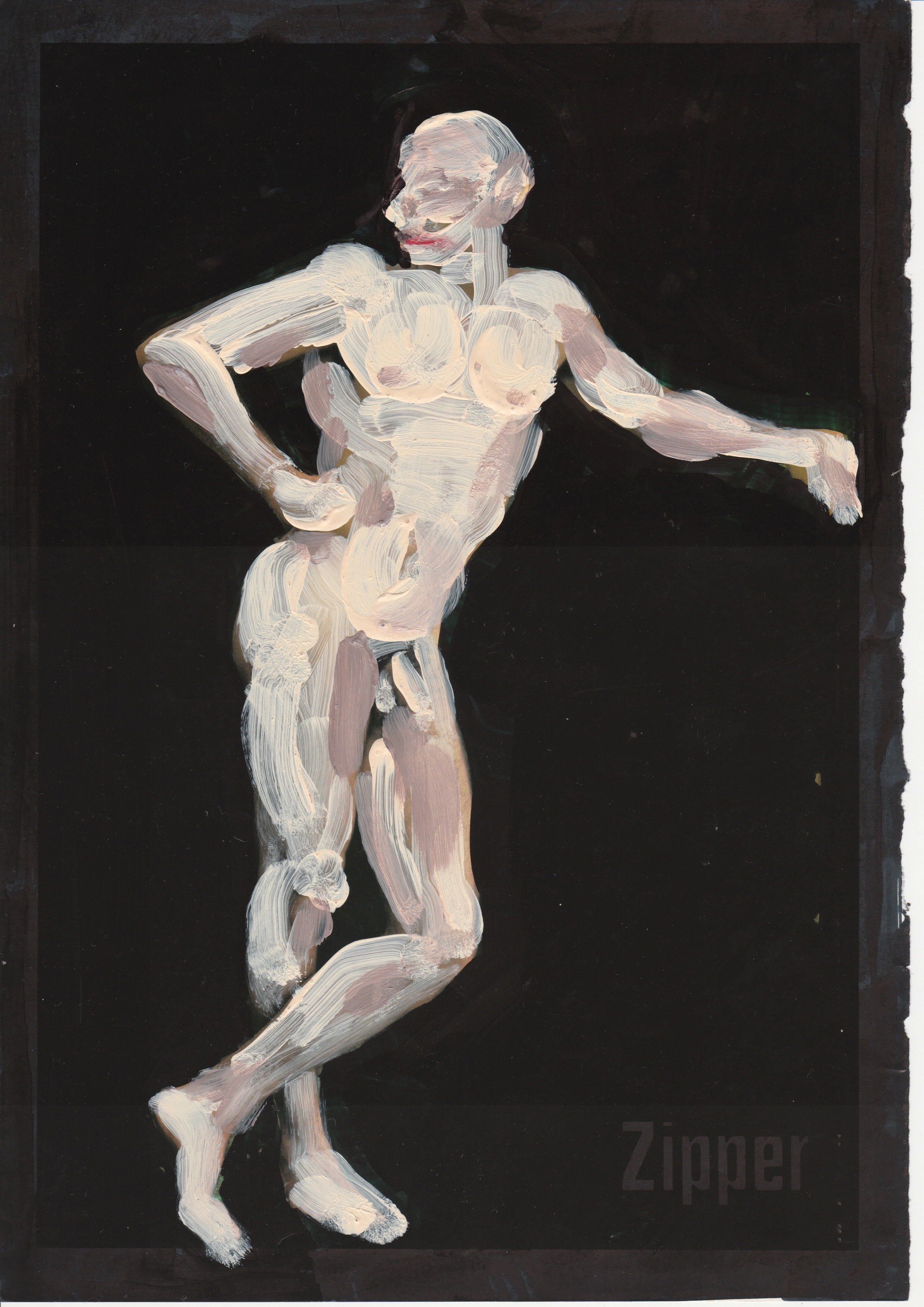 More art: M.Goldstein
We've written about the very mega M.Goldstein gallery in this column before, so we're happy to say they're holding another group show at their Hackney show space. Featuring work by John Maybury (above), Louise Gray and Princess Julia x Noki among others, there doesn't seem to be an overriding theme as such. More a bunch of people exploring a bunch of topics across a bunch of mediums. Lovely stuff.
1 -- 14, March, M.Goldstein, London.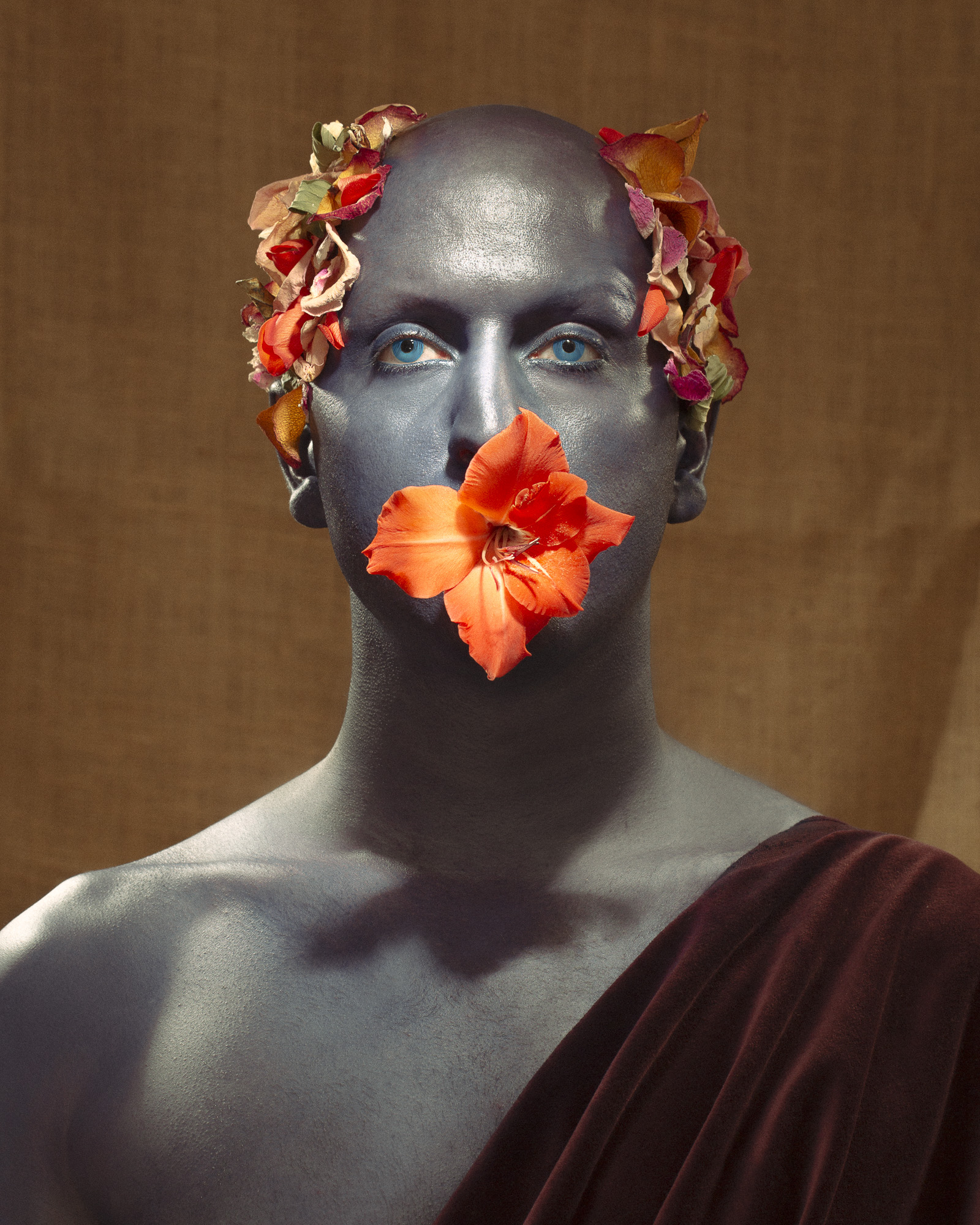 Even more art: Foreign Trade
In other group show news, The Gallery Liverpool explores the cultural impact of foreign LGBTQI artists on the UK. Curated by DuoVision (Martin Green and James Lawler), the exhibition begins with the arrival of Australian club kid Leigh Bowery in 1981, before taking in artists such as Spanish photographer Gozra Lozano, French performance artist Thierry Alexandre and New Zealand born painter Jason Carr. "This [exhibition] reflects the strength of the queer immigrant community, their support for each other and the unifying vision they have," say the DuoVision lads. "It is these relationships we want to celebrate, and how their charismatic cultural contribution has shaped the UK." Fuck Brexit, basically.
Until 31 March, The Gallery, Liverpool.
Film: Serious Tingz
Writer and director Abdou Cisse presents a new short exploring the literal face of modern masculinity. Based on his experiences growing up in South London, the 3-minute, street cast Serious Tingz explores how masculinity is both challenged and defended through the use of expressions, particularly the cold and contorted 'screwface' Abdou describes wearing as a child. "Serious Tingz is an open conversation on growing up in an environment where masculinity causes many to suppress their emotions with unflinching resolve," he says. "I wanted to offer an alternative point of view on the role of the screwface, to help give a much needed understanding of its context and purpose, but also the profound ripple effect that an expression can have."
Watch above.
More film: Hidden Figures
A new series celebrating overlooked filmmakers kicks off at Barbican Cinema with newly restored works by Italian director Lina Wertmüller. Although one of the most acclaimed filmmakers in world cinema during the 1970s -- she was the first woman to be nominated for a Best Director Oscar for 1975's Seven Beauties -- Wertmüller's provocative, unflinching direction is almost entirely unknown in the UK. "With this new cinema programme, audiences can at last explore the work of this formidable talent, whose films have lost none of their power to provoke," says Alex Davidson, Cinema Curator at Barbican. Have a look at the full listing of screenings through the link below.
6 -- 31 March, Barbican, London.
Theatre: Sex Shells
Queer musical sketch comedy quartet Sex Shells are serving up a mix of "sex, drugs and spangled satire" down at Soho Theatre from this Thursday. Gaining, well, glory for their regular sell-out shows at gay superpub The Glory, this current run is "an explosion of original music, surreal sketches, wayward choreography, and twisted rewrites of all your favourite hits from pop, Disney and Broadway". Blimey. Watch the music video they sent us about a missing baggie of mephedrone now.
7 -- 9 March, Soho Theatre, London.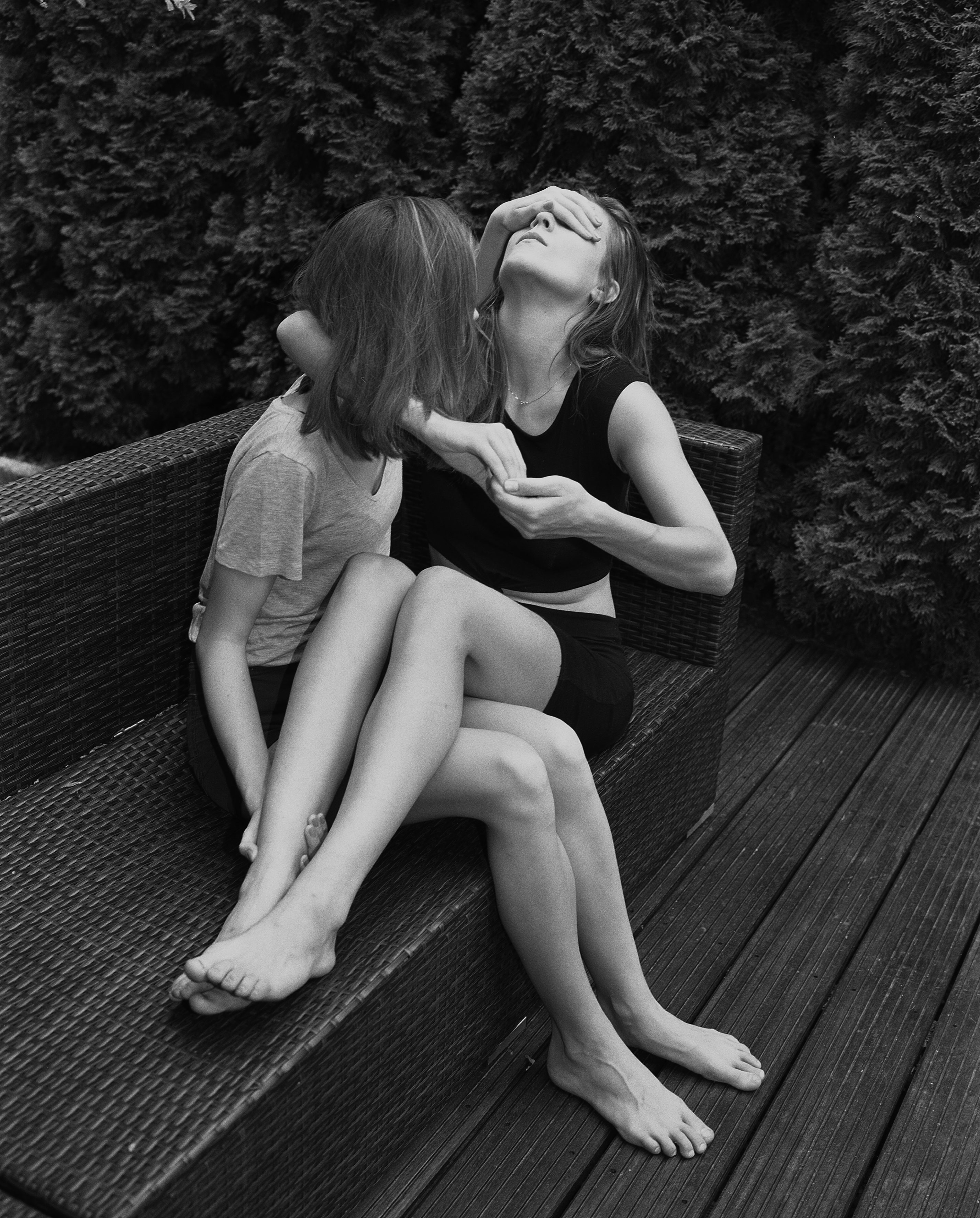 Art again: Joanna Piotrowska
The first UK solo show of work by Joanna Piotrowska opens this week as part of Tate Britain's ongoing Art Now series. Combining 16mm films and black and white photography, All Our False Devices explores notions of the human body and social structures through deliberately staged and directed performances. It's free too, would you believe.
8 March -- 9 June, Tate Britain, London.
Bit more film: Kamasi Washington's As Told To G/D Thyself
And finally, Kamasi Washington's short film As Told To G/D Thyself, is showing at London's Store X / 180 The Strand, following its premiere at Sundance. It's got loads of good people attached to it -- the film is directed by the Ummah Chroma, a collective made up of renowned filmmakers and artists Bradford Young, Terence Nance, Jenn Nkiru, Marc Thomas and Kamasi himself -- and is both inspired by and features music from Heaven and Earth, the brilliant mix of re-runs, rhythm changes, bombshell waltzes and space travel lullabies Kamasi released last year.
Showing every day between 12 -- 7pm until 10 March, 180 The Strand, London.