l'oreal tells beauty blogger they can't work with her due to skin issues
After being cast in a shoot, 21-year-old Kadeeja Khan was told by the cosmetics brand it can't work with people with skin issues, and a spokesperson explained it was a casting mixup.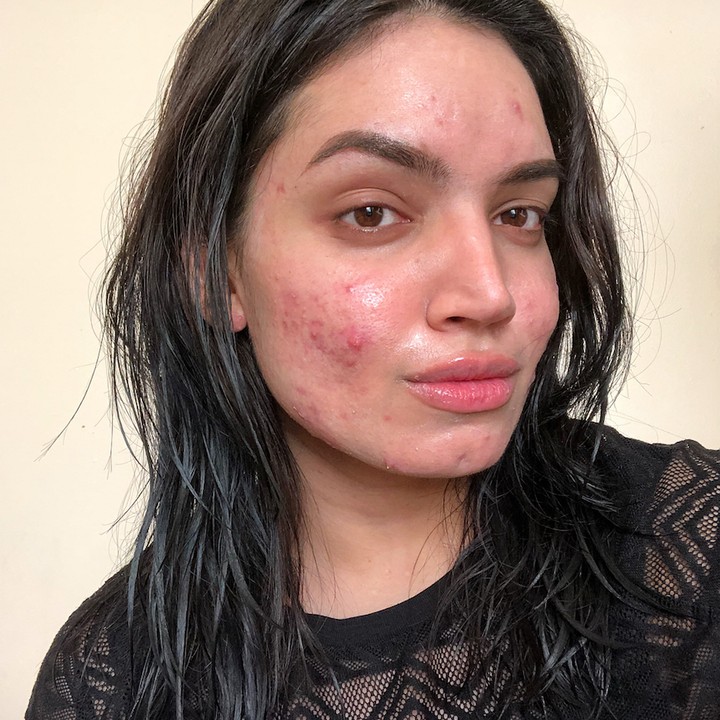 Image via Instagram
This article was originally published by i-D UK.
Six months ago, L'Oreal made headlines for unceremoniously axing model and activist Munroe Bergdorf from its True Match campaign — after comments she'd made on social media about the racial violence of white people came to light — a decision that led to widespread outrage. How could a brand who championed her as a voice of social justice then drop her because she simply spoke her mind about something she saw as wrong? Now it seems the cosmetics juggernaut is in hot water again, after cutting 21-year-old beauty blogger Kadeeja Khan from a shoot because she has acne.
Popular for her candid posts about her struggles with acne, earlier this week Kadeeja was approached to be part of a trip to Paris for the launch of a new vegan hair dye range created by the brand. But then the blogger received an email from L'Oreal, saying that it "can't be involved with people with skin issues". Hurt and embarrassed, Kadeeja shared the email with her 129,000 followers along with the accompanying message: "To think we're supposed to live in an advanced society that not only ACCEPTS of [sic] ALL walks of life but actually embraces people of all backgrounds, religions, ethnicities and disabilities. Shame on you L'Oréal."
A spokesperson for L'Oréal later apologized, calling it a misunderstanding. "The photoshoot was designed to support a new hair color launch and feature hairdressers and lifestyle bloggers. Unfortunately, a misunderstanding resulted in the agency casting bloggers with skin concerns for this shoot. This resulted in the wrong profile being cast, which was then poorly and insensitively communicated to the individuals concerned. We do not have regulations in place that restrict us from working with people with skin conditions. At L'Oréal we work with women and men with all skin types and celebrate beauty in all its diversity."
Sure, mistakes happen all the time, but allegedly axing talent because of their skin doesn't seem to match the party line of celebrating beauty in all its diversity.