Left: Chromat, Right: Ikiré Jones
the black panther runway show celebrated africa and body diversity
Marvel Studios's Welcome to Wakanda featured designs inspired by the black blockbuster.
|
14 February 2018, 10:20am
Left: Chromat, Right: Ikiré Jones
The effects of Marvel's Black Panther can already be felt rebeverating throughout pop culture. Kendrick Lamar executive produced the aggressive, collab-filled soundtrack to the film, featuring West Coast raps about pride and confidence. Now, it's fashion's turn. Marvel hosted a "Welcome to Wakanda" event during New York Fashion Week on Monday, asking designers to create pieces inspired by the fictional afrofuturist, East African city. There was an emphasis on diversity. Black designers like Jerry Lorenzo of Fear of God, Ikiré Jones, and Laquan Smith took part in the "fanboy, but make it fashion" spectacle. This is a seminal time for diversity in film and fashion — with films like Get Out and Girls Trip becoming mainstream blockbuster hits and designers like Virgil Abloh and Shayne Oliver winning over fashion critics. Which is why "Welcome to Wakanda" feels like a timely, harmonious marriage of creative worlds.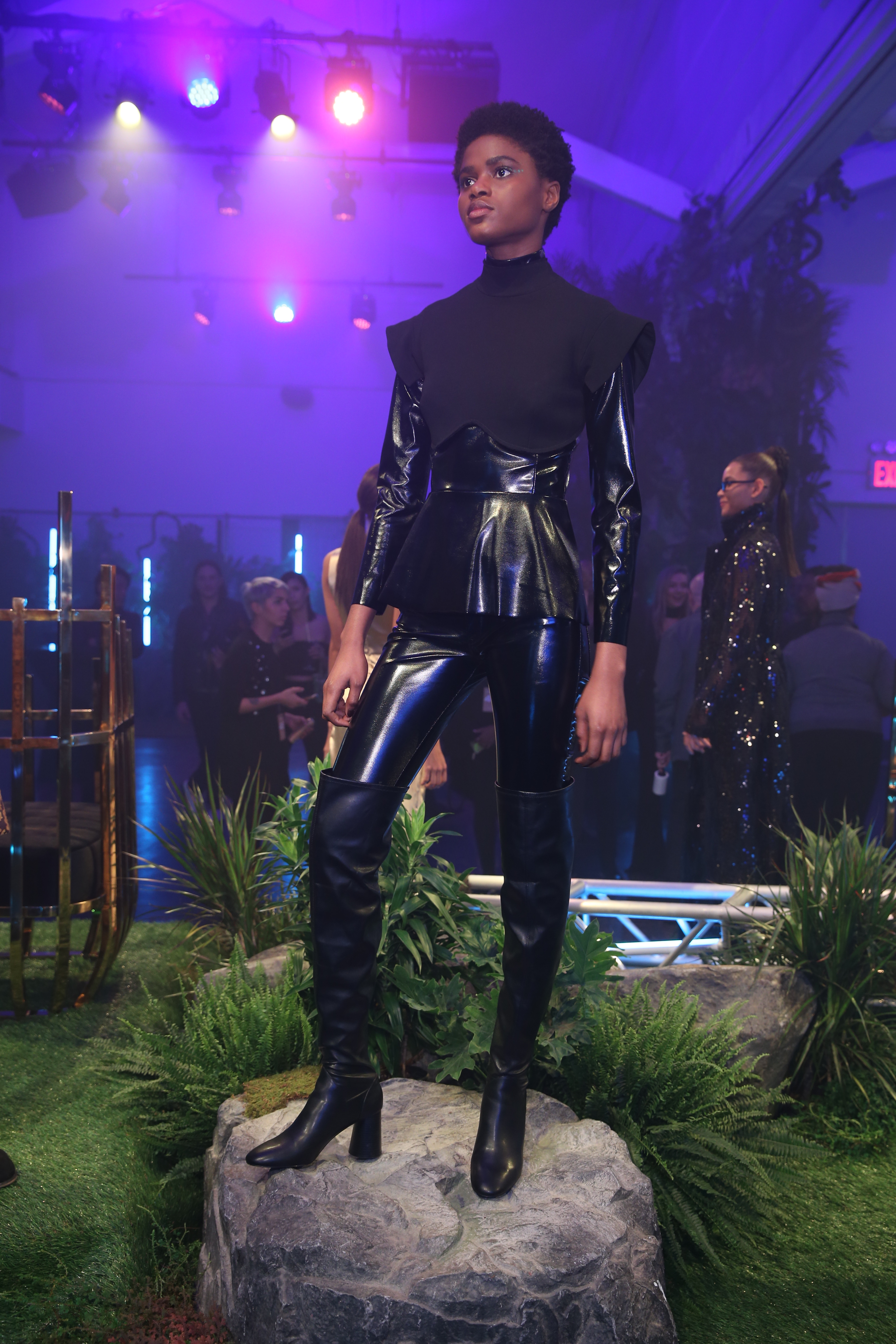 "When I heard about this project, I immediately imagined an African superwoman," says Tolu Amara, a designer at Chromat. It didn't take too long for the young Nigerian creative to channel the world of Wakanda. "I Immediately thought of my mom — who is a strong, powerful, unapologetic African woman. Creating everything just flowed really naturally." Becca McCharen-Tran, founder and head designer, asked Tolu to work on the bespoke piece with her after Marvel approached the brand. "At first I felt like this is a great opportunity for black designers," Becca told me. "I'm white and I don't feel like it's my place to insert myself in the Black Panther narrative. But after talking to some friends, I realised: we have a lot of black designers on the Chromat team and this would be the perfect opportunity to highlight and feature those designers." What resulted was an eye-catching, size 14 highlighter-orange dress made out of neoprene and Ankara fabrics. Becca and and Tolu designed the look with T'Challa's sister Shuri, a tech master, in mind. It's equal parts Chromat and Wakanda.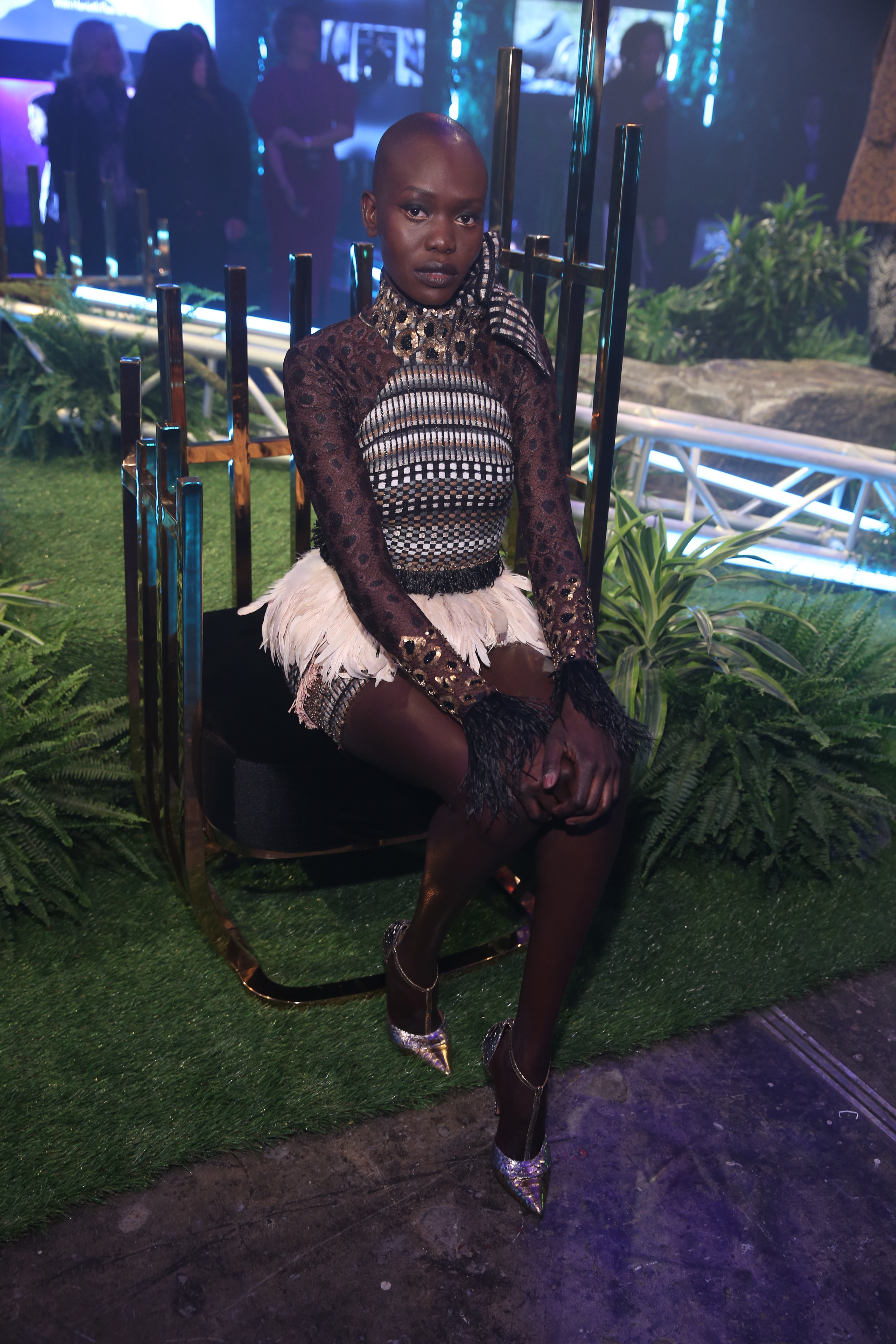 NYC designer Ikiré Jones created a number of pieces worn by characters in the Black Panther film, highlighting a "marriage of West African aesthetics and West European silhouettes with a social focus." What can be seen in the final cut of the film is Ikiré's "Hermès-meets-Africa" scarf, worn by T'Challa. As we talk, Ikiré points to his full Wakana-inspired outfit on display. It's an intriguing mix of baroque European paisleys and West African patterns. "The movie is so fascinating for those of us who are not accustomed to seeing this wide breadth of brownness. From the heroes to the villains to the love interests, there's the idea that we can be all of them. It's a metaphor of what we're hoping to do with our society."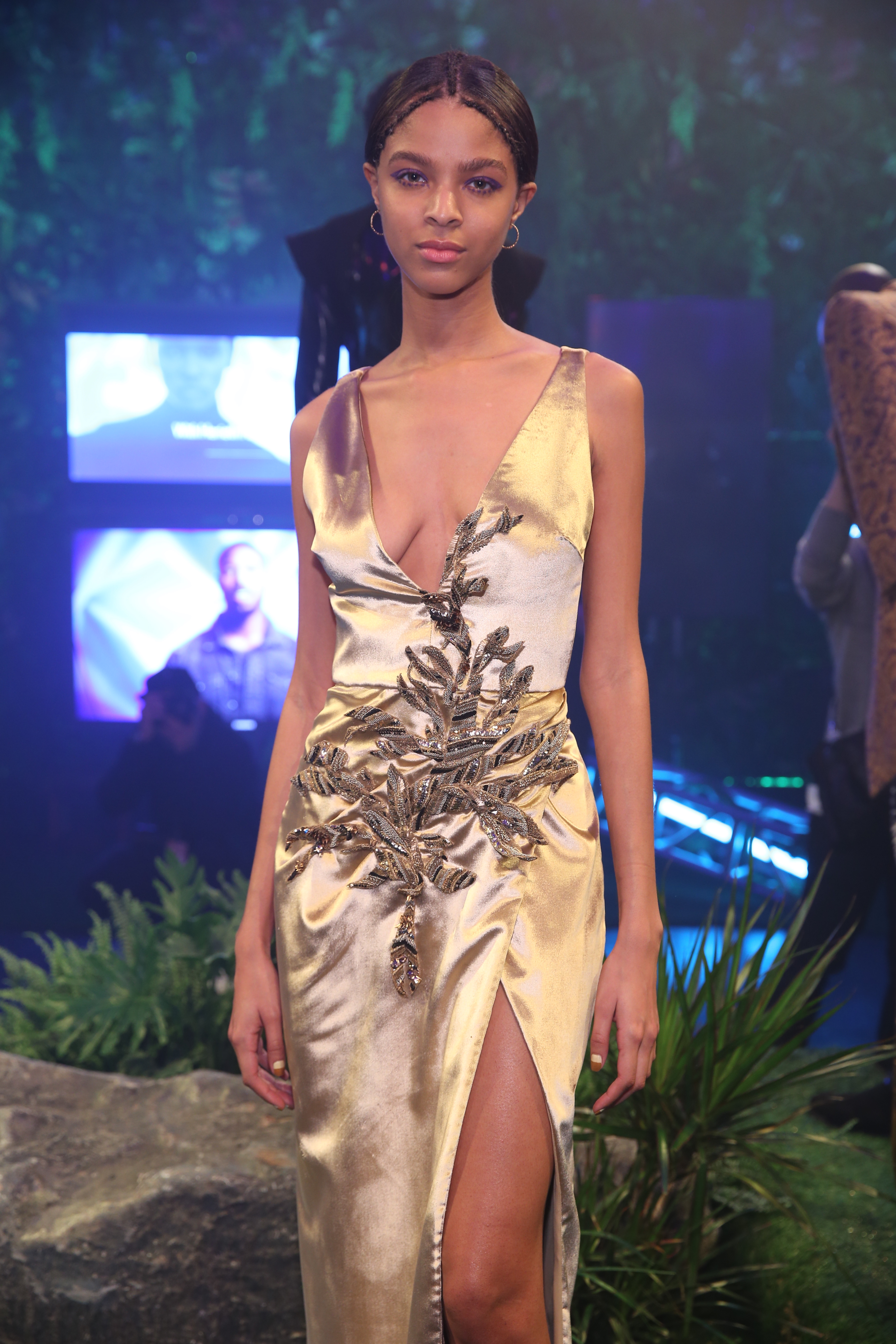 Tome designers Ramon Martin and Ryan Lobo wanted to create an outfit fit for a female warrior with their head-to-toe leather look. Martin says they thought about all the things a woman needs to protect themselves in this combative world. And the duo's love for powerful women runs through and through. When I ask Martin what about Black Panther most excites him, he delivers a swift answer: "Angela Bassett."
See the designers' sketches below: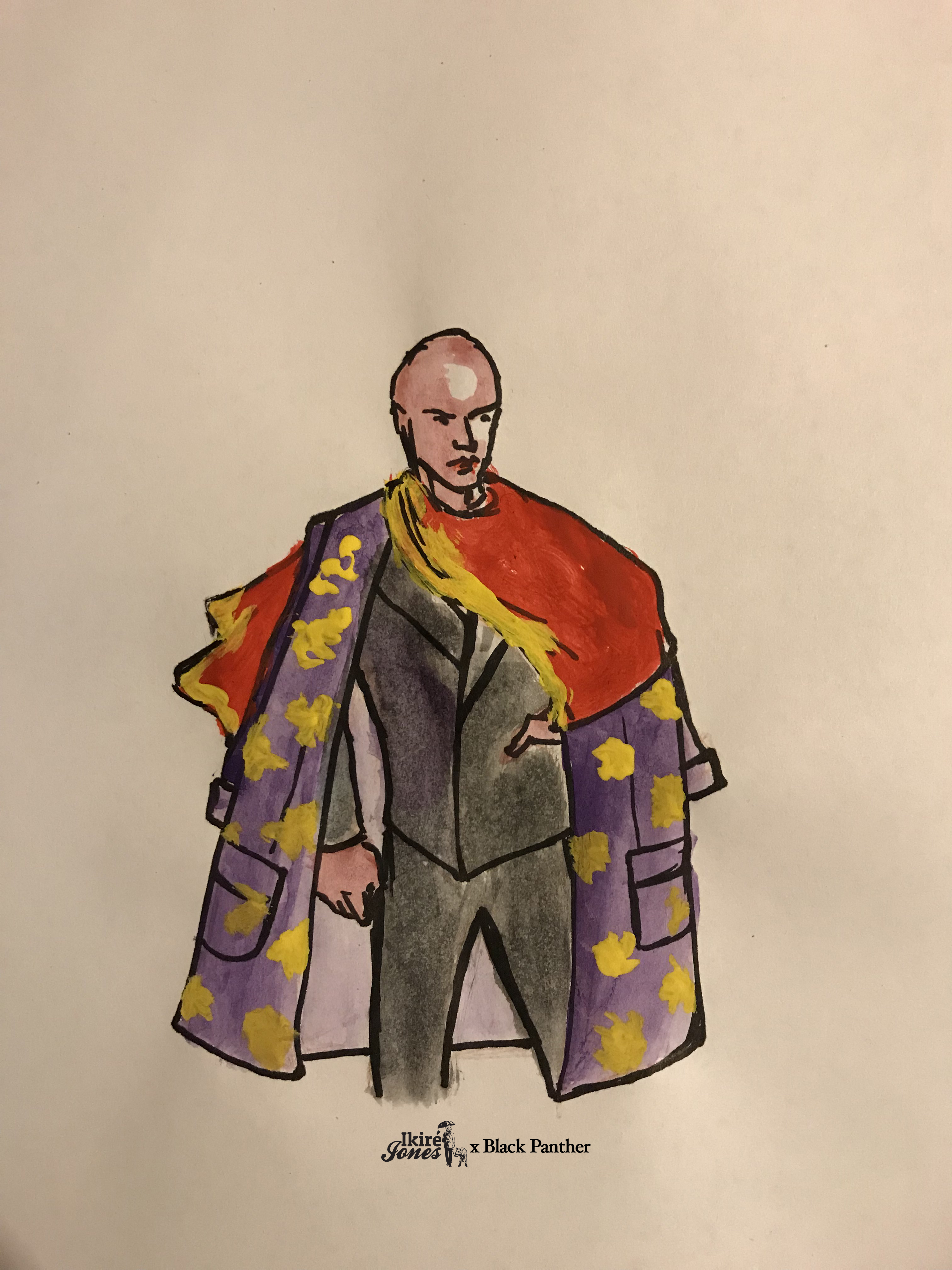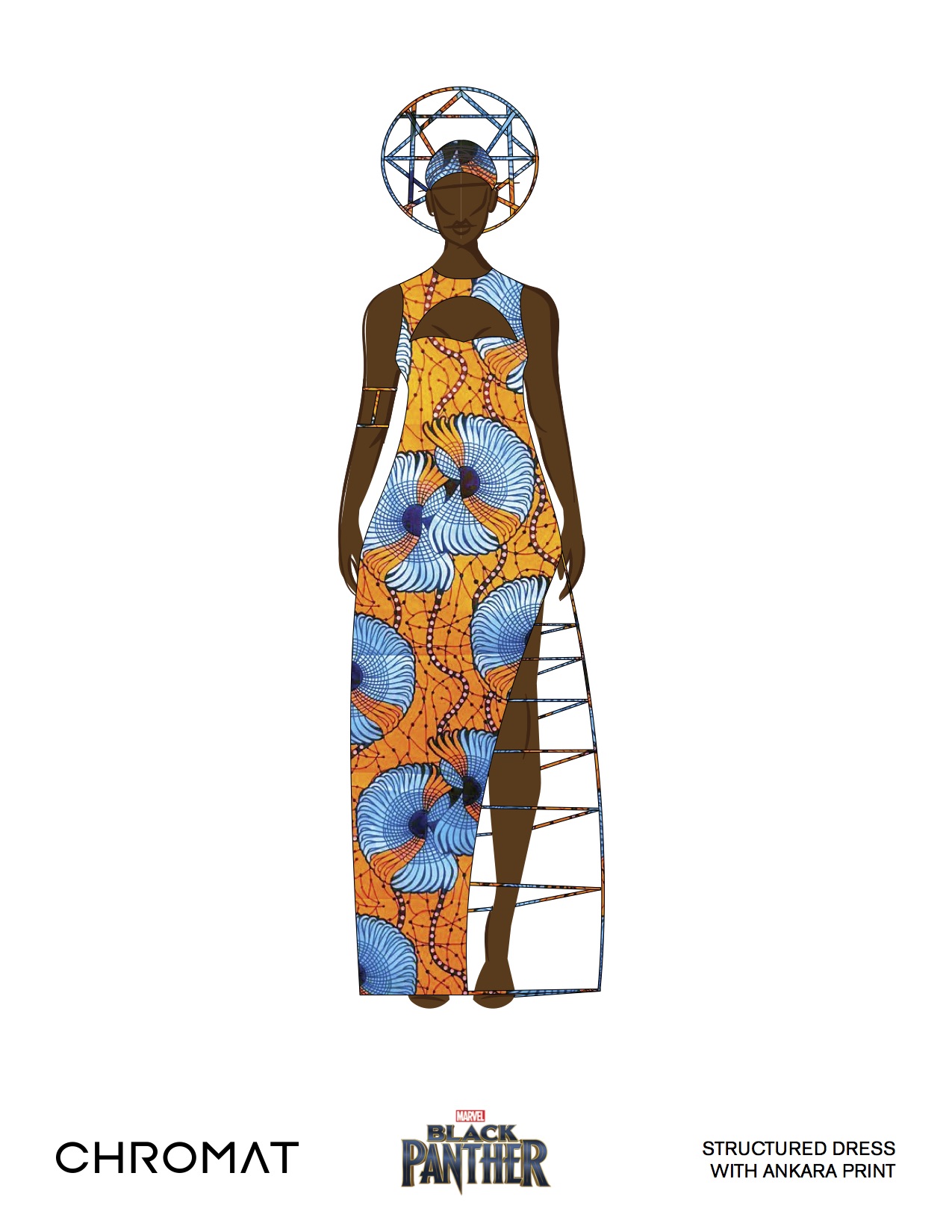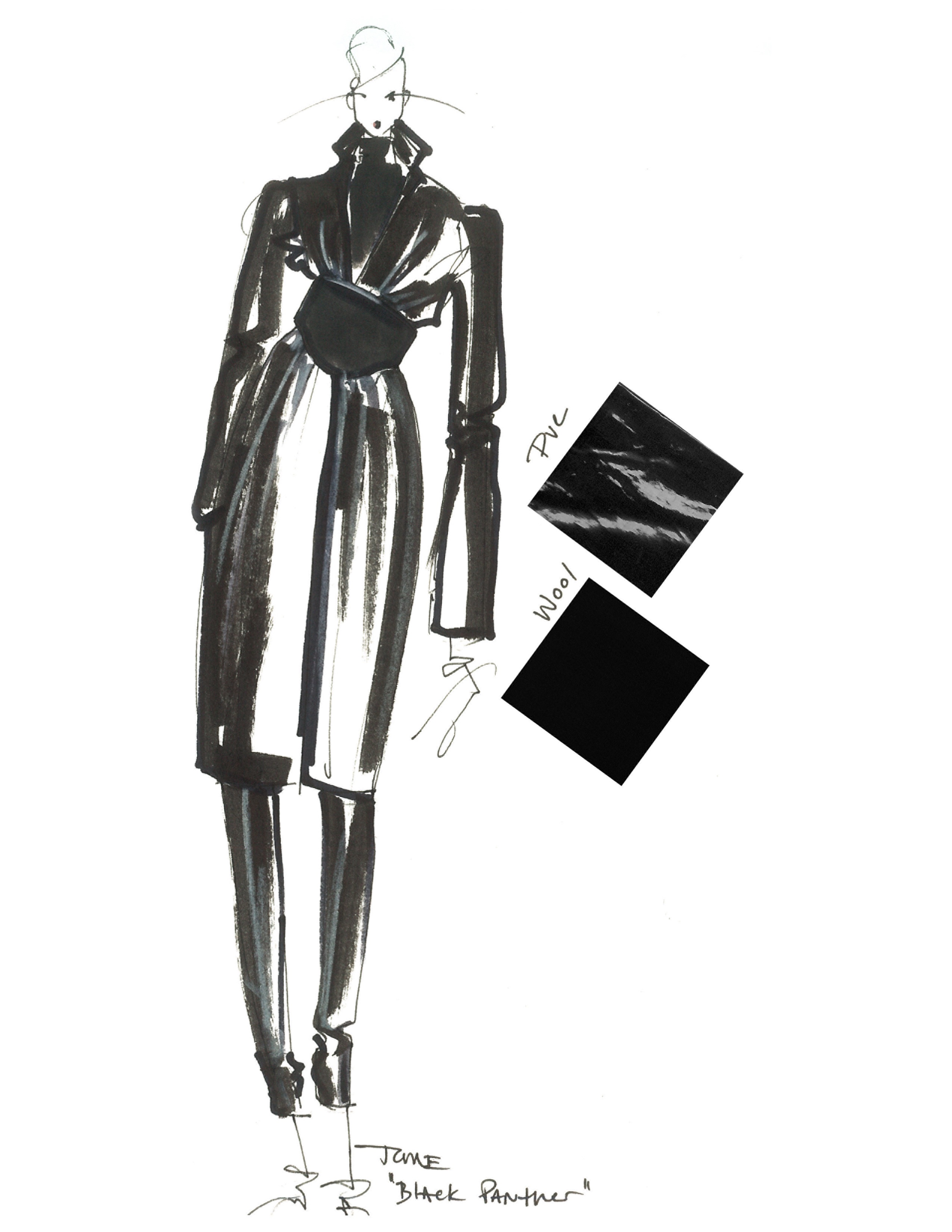 This article originally appeared on i-D US.