Photography Mitchell Sams
marques'almeida and louise gray are celebrating the power of women
Marta and Paulo talk to i-D about collaborating with Louise Gray and empowering a new generation of women for autumn/winter 18.
|
28 February 2018, 12:20pm
Photography Mitchell Sams
"Marques'Almeida has a will, a passion and a joyful responsibility or making fashion inclusive, diverse and relevant for girls and women living today", was the simple but powerful message the LVMH Prize-winning brand released ahead of their LFW show last week. "We hope to empower generations of girls to do great things and feel represented and supported through fashion and many other ways."
It was a sentiment that in many ways sums up the young brand, and one they wanted to convey through their collaborative collection with Louise Gray. "We wanted to just completely focus on the girls and empowering them and looking at their lives for inspiration", Marta and Paulo tell i-D. "That's all it was really, having all these thoughts and images of these girls revolving around our heads and blending them all together."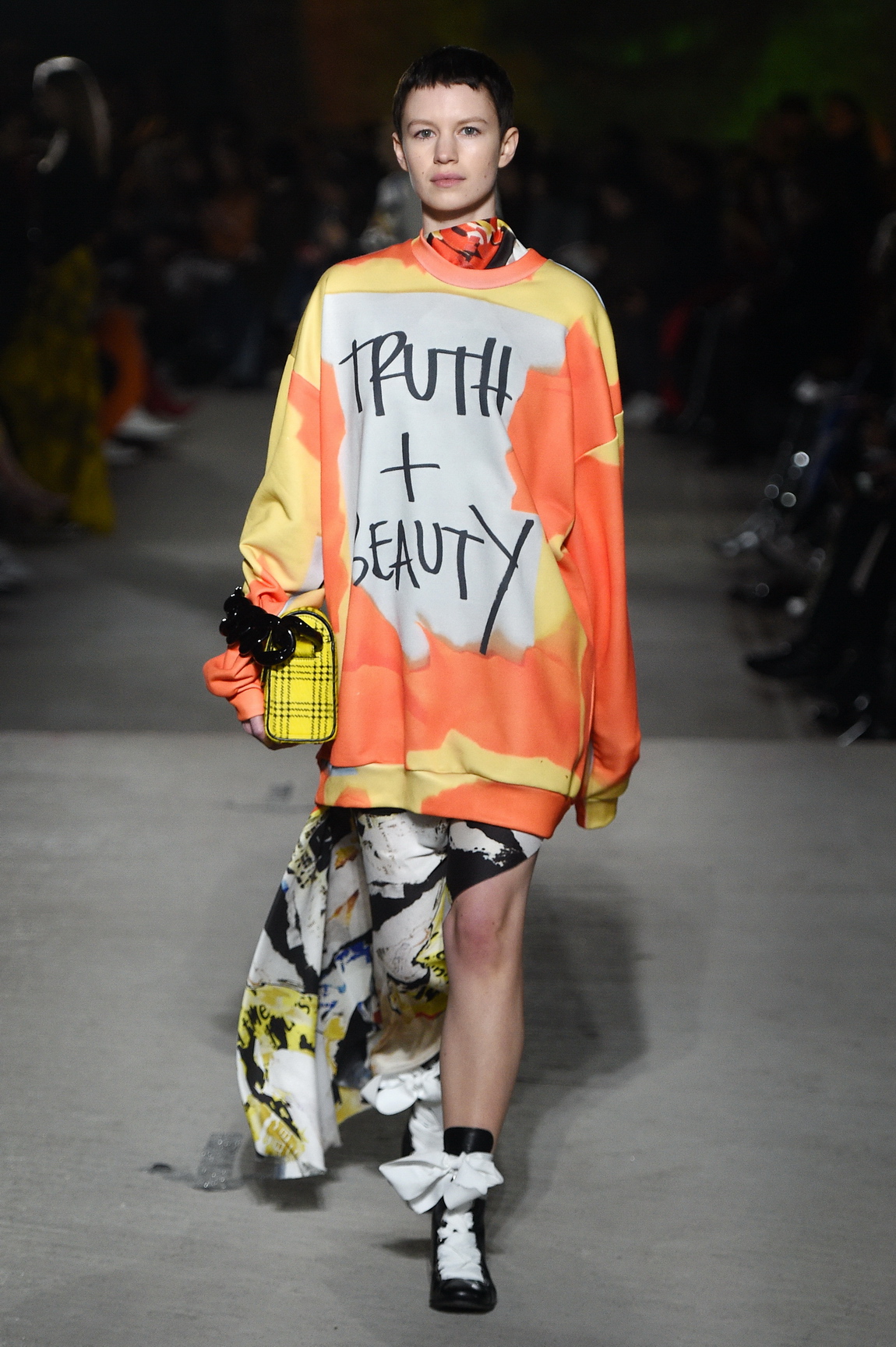 "It was about statements -- about enjoyment, empowering women and celebration," Louise added.
It was a statement that was all over the collection -- literally. Marta, Paulo and Louise all say their jumpers, with the statement 'power woman' emblazoned on the front, are their favourite pieces of the collection. "Who doesn't want to walk around in a jumper that says it for you", says Louise. We couldn't agree more.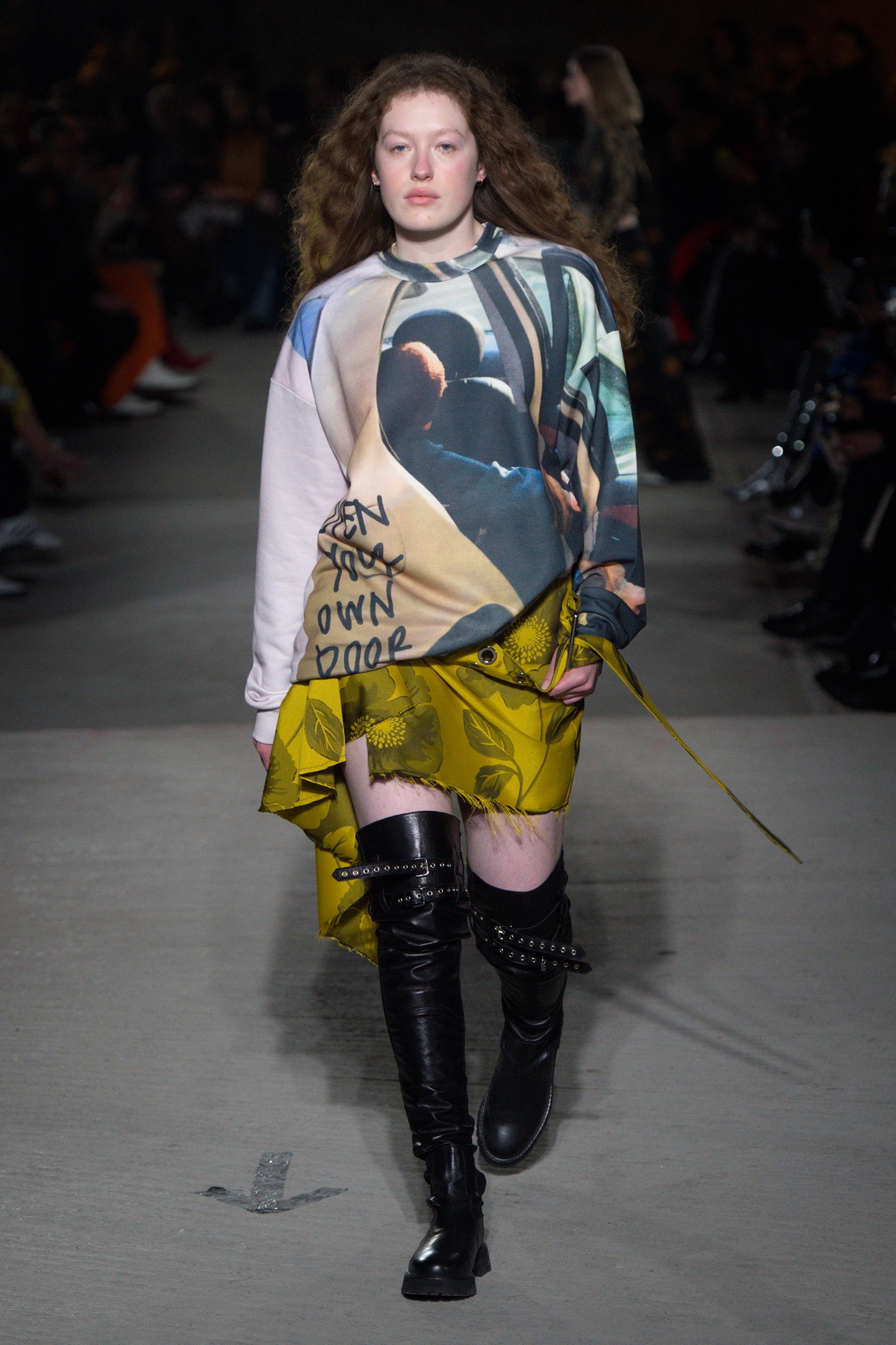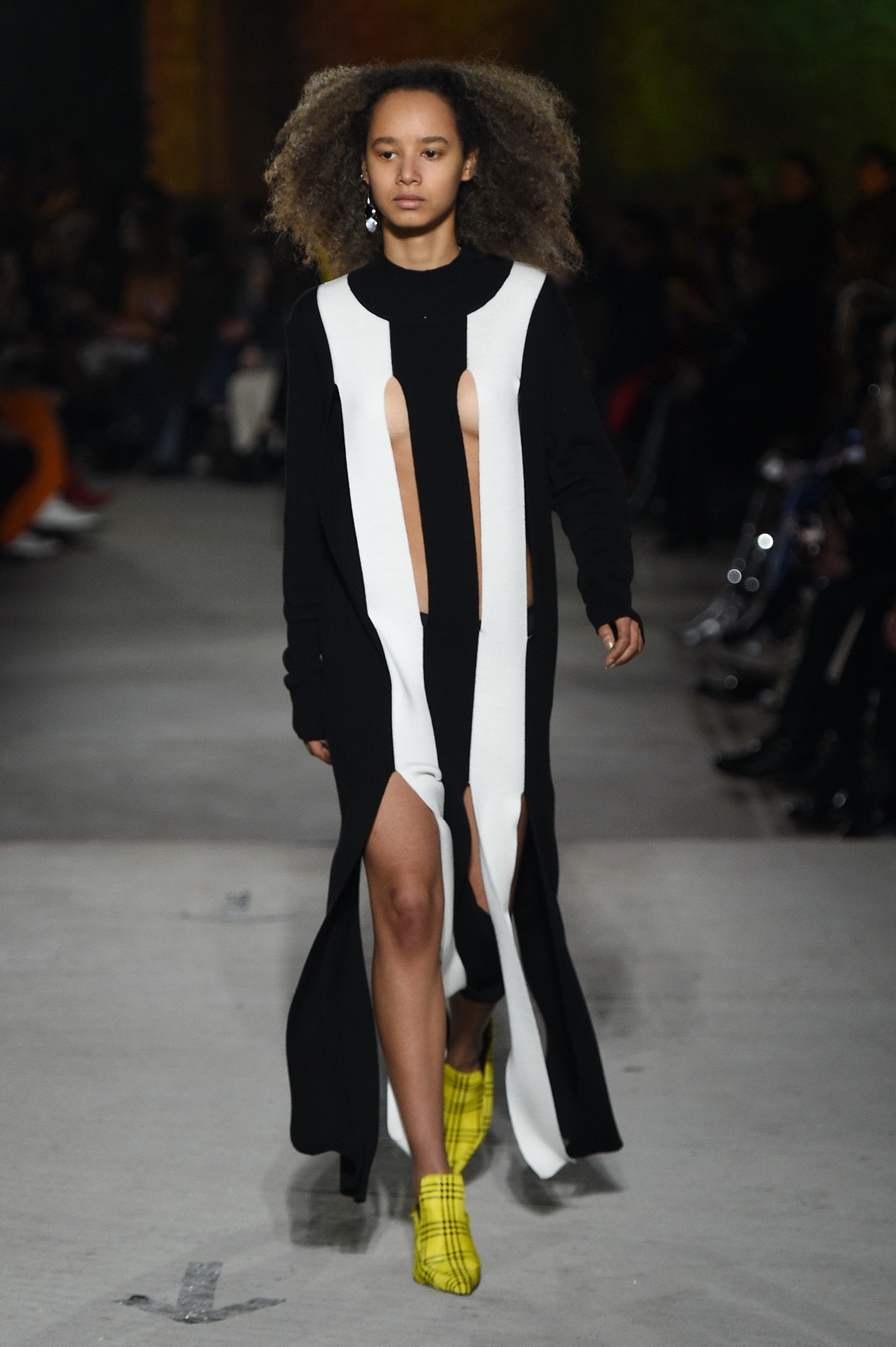 Credits
---
Photography Mitchell Sams