vibbefanger are the norwegian label creating their own underground scene
Putting out the best local music, building their own studio, and booking Princess Nokia to play their festival -- this lot are the exciting future of independent Scandi music.
We first heard of Vibbefanger -- Norwegian for "vibe catcher" -- when we inadvertently rocked up at their studio during Bergen's Vill Vill Vest last year. Fully trusting Norway's finest young musical exports Fanny Andersen and dePresno, we were led through the wind and rain before eventually arriving at an old meat factory sitting on the edge of the North Sea. Unassuming from the outside (save for the odd neon light illuminating a top window), inside we found an impressive handbuilt wooden studio complex with two mezzanine control rooms and a party well underway. Fuelled by local DJs and a lot of vodka, the coolest kids in Norway were celebrating and this was their playground.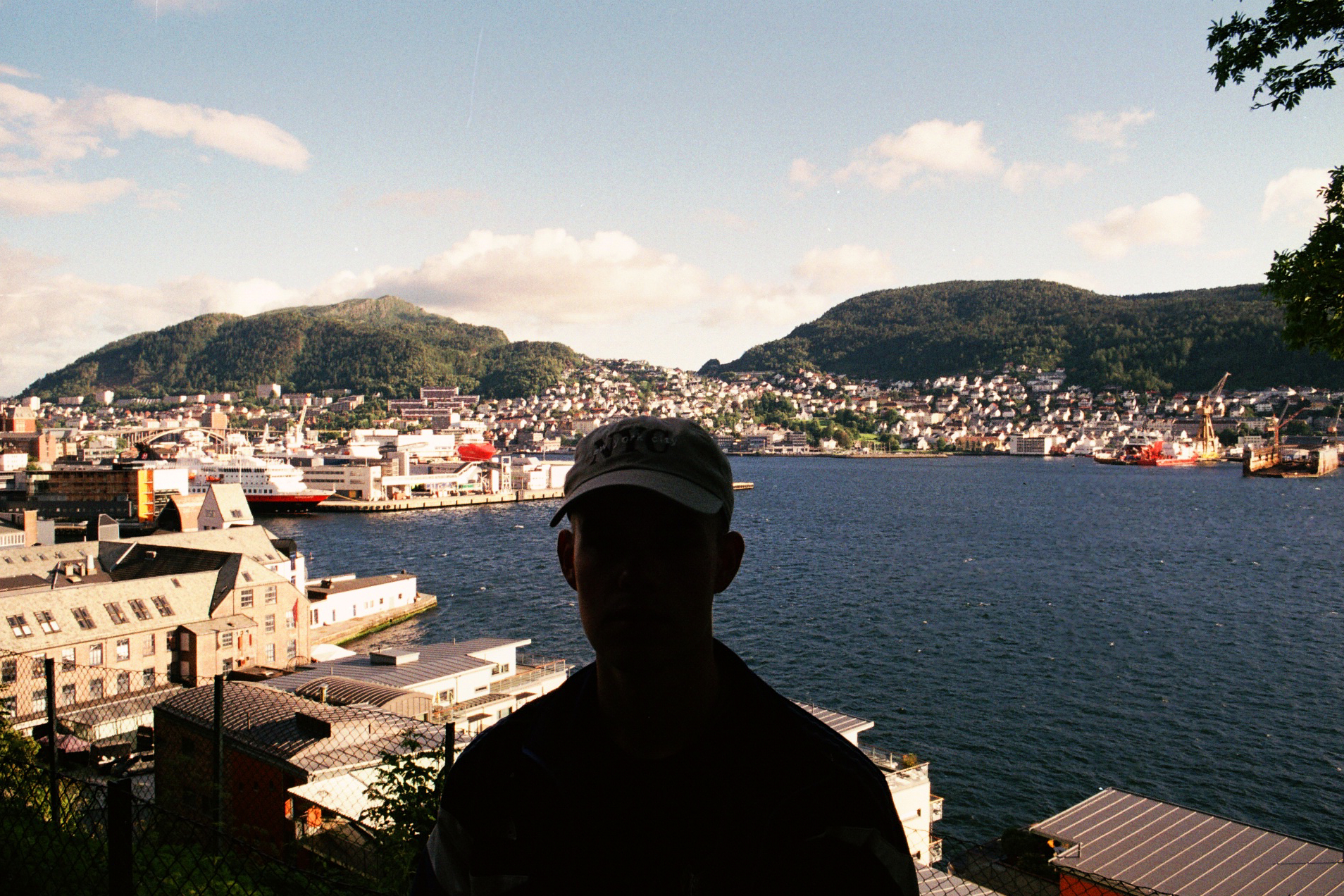 On being handed a beer and introduced to a handsome young guy called Ingo, we learnt that we had crashed the launch party for the Vibbefanger studio. Made up of artists across many fields (including DJs, producers, photographers, stylists, directors, models and even carpenters), Vibbefanger is a creative collective founded by childhood friends Ingo, Eirik, Rafael, David, Bendik, Peder and Valdemar in 2015. They focus first and foremost on music, boasting not just their recording studio but also artist management, a production company and an independent record label.
Today marks the first day of by:Larm in Oslo (see you at the i-D stage!), which has basically become Vibbefanger central. Each year the festival selects 26 independent artists from thousands of applicants. This time around, festival-goers can look forward to seeing jazz-infected 808 fans Softcore untd., Miami bass electro-rap duo Lekende Lett, and Hester V75 member Eirik Aas's fast flowing solo project. As you plan your by:Larm festival around these artists/look into bagging tickets to witness next year's installment, get to know Vibbefanger a little better below.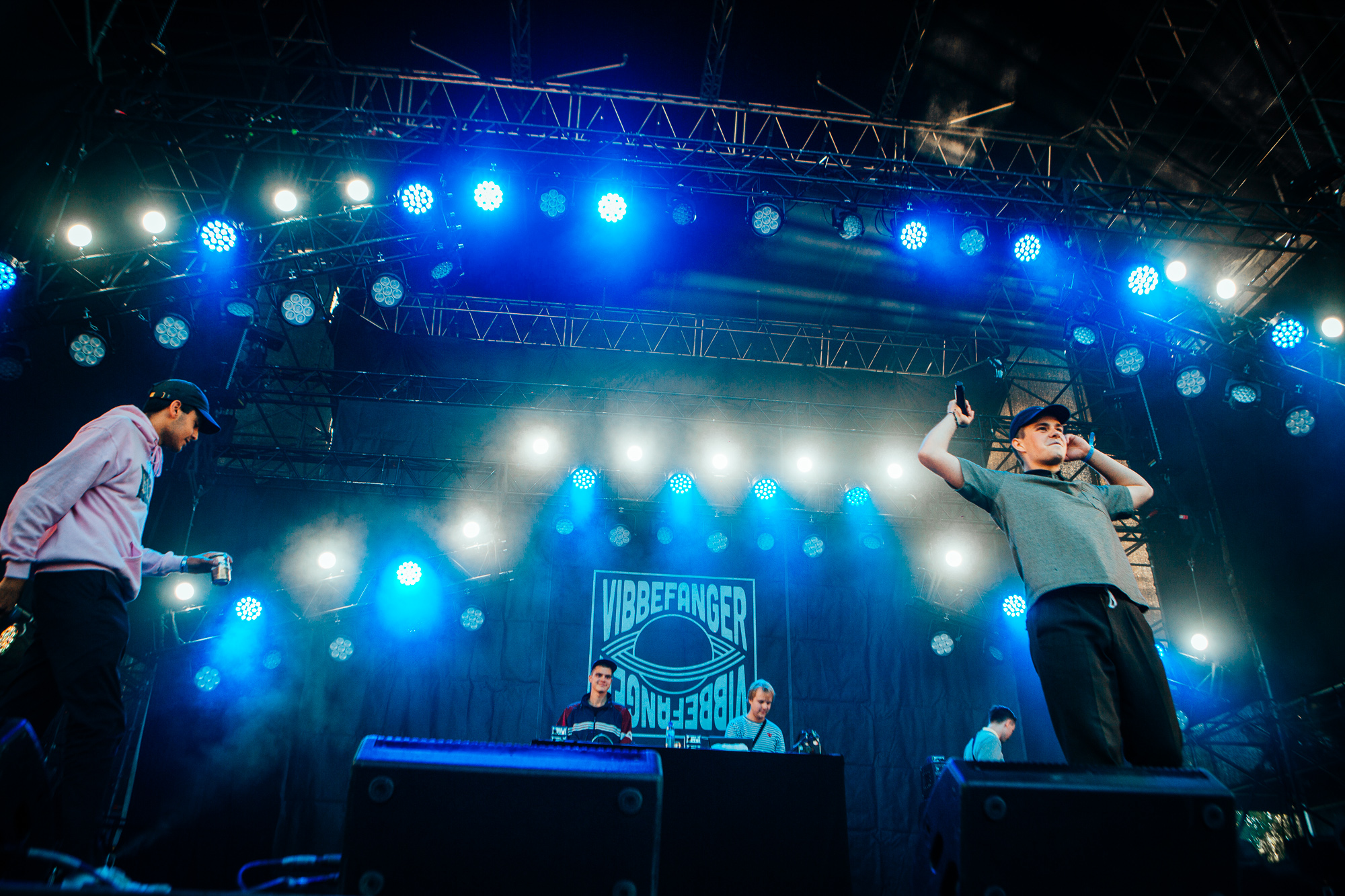 Who they are:
A bunch of friends in their early 20s who, with no label or booking agent for their rap crew Hester V75, started their own and named it Vibbefanger. Things kicked off with a party they threw called Vibbefest, for which they designed an awesome poster and made it look like Vibbefanger had booked Hester V75 to headline a mystery party. It sold out. They didn't. With entrepreneurial spirit and some Norwegian government funding they made a name from themselves.
What they put out:
Their vibe is very, "If you're a cool person making cool music, we'll release it." We like their vibe. They've already racked up releases spanning rap, jazz and soul; their artists united by their independence and a shared outsider status. In Norway, they're best known for being the home of hugely successful young comedy-musical genius Kjartan Lauritzen, but they're also responsible for releases from Softcore Untd., Niilas, Lekende Lett, Eirik Aas, Verdensrommet, Mato Polo, Shakanaka and the very exciting Erykah Badu-sounding Fieh. To top it off, they also throw killer parties and last year had their very own Vibberfest with special guest Princess Nokia.
Their scene:
Looking past mainstream Scandi-pop and into the underground, they encourage you to do the same. They rate contemporaries like NMG/G-huset, 777tv, Cezinando, 612, dePresno, Hjerteslag and Kakkmaddafakka.
Their philosophy:
They just want to make good things happen for everyone involved in Vibbefanger, while inspiring other people to follow in their footsteps. They decided they were a label before they knew anything about running a label. With courses in art direction, economics and music management between them, they're real advocates for diving in headfirst, working with what you've got and learning on the job.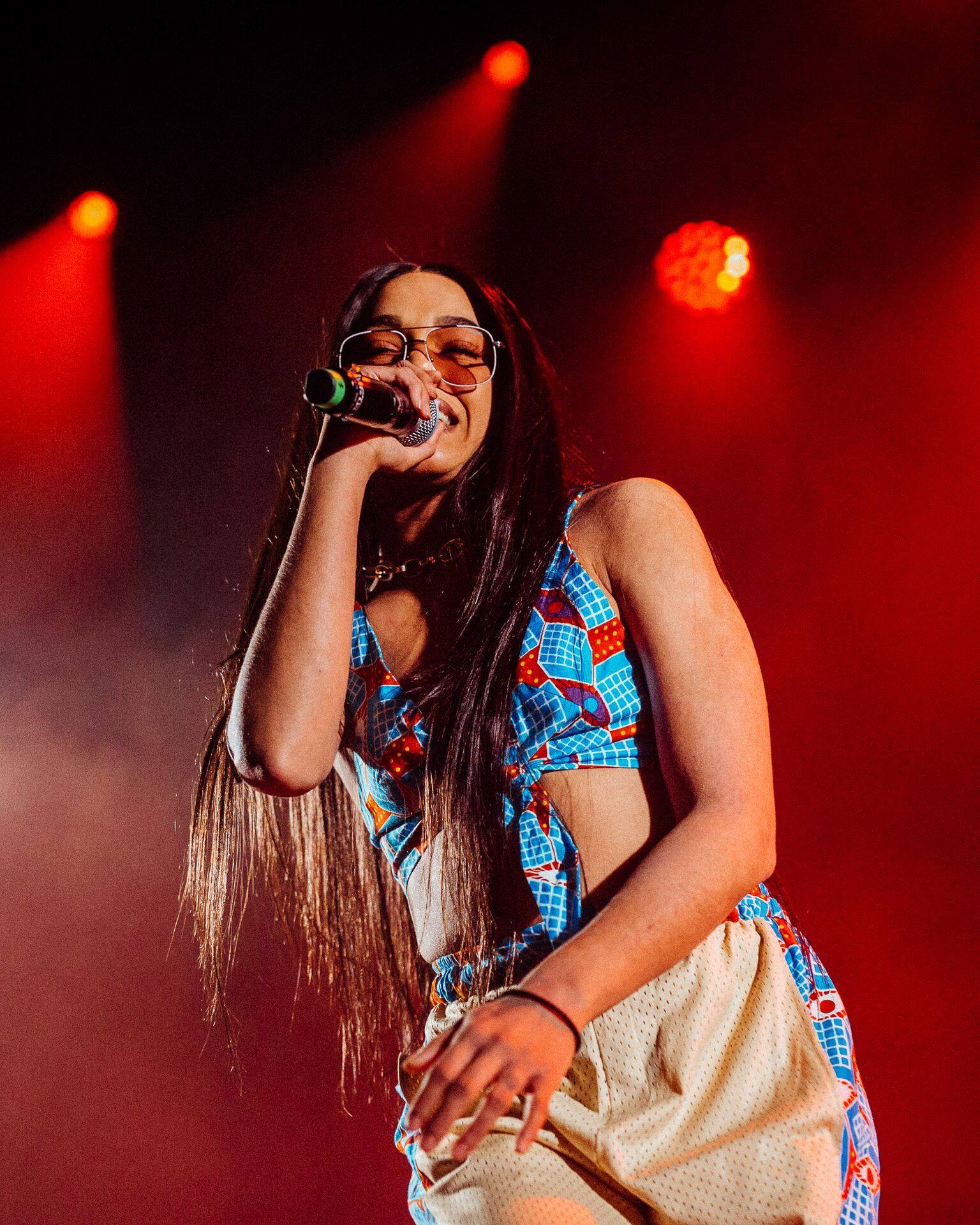 The fictional crew they're most like:
Team Rocket from Pokémon when they enter an industry event, so we hear.
The best thing about them:
Their friendship. The fact that they love to party. Their website. This, that they told us over email yesterday: "We have learned a lot about how the music industry works, for better and worse, and are trying to use that knowledge in how we work with our artists. The industry can be quite shitty but there are some secrets worth knowing."