Photography Mitchell Sams
marc jacobs was a battle cry for high fashion
The wow wow and wow of Marc Jacobs autumn/winter 18 collection.
|
15 February 2018, 3:55pm
Photography Mitchell Sams
Who?
Marc Jacobs is perhaps the greatest American fashion designer, or at least the one most adept at delivering a show full of ideas and emotion. Last night he sent out a tribute to one of fashion's key golden eras, the 80s, when shoulders were broad, hats were broader, and perhaps broadest of all were the budgets. In particular, the show hinged around the work of Yves Saint Laurent, who created modern, exorbitantly copied silhouettes like no other designer. The effect for the audience was both one of great joy, at seeing creation at work, and also of longing -- for a time when the industry set the agenda, rather than Instagram.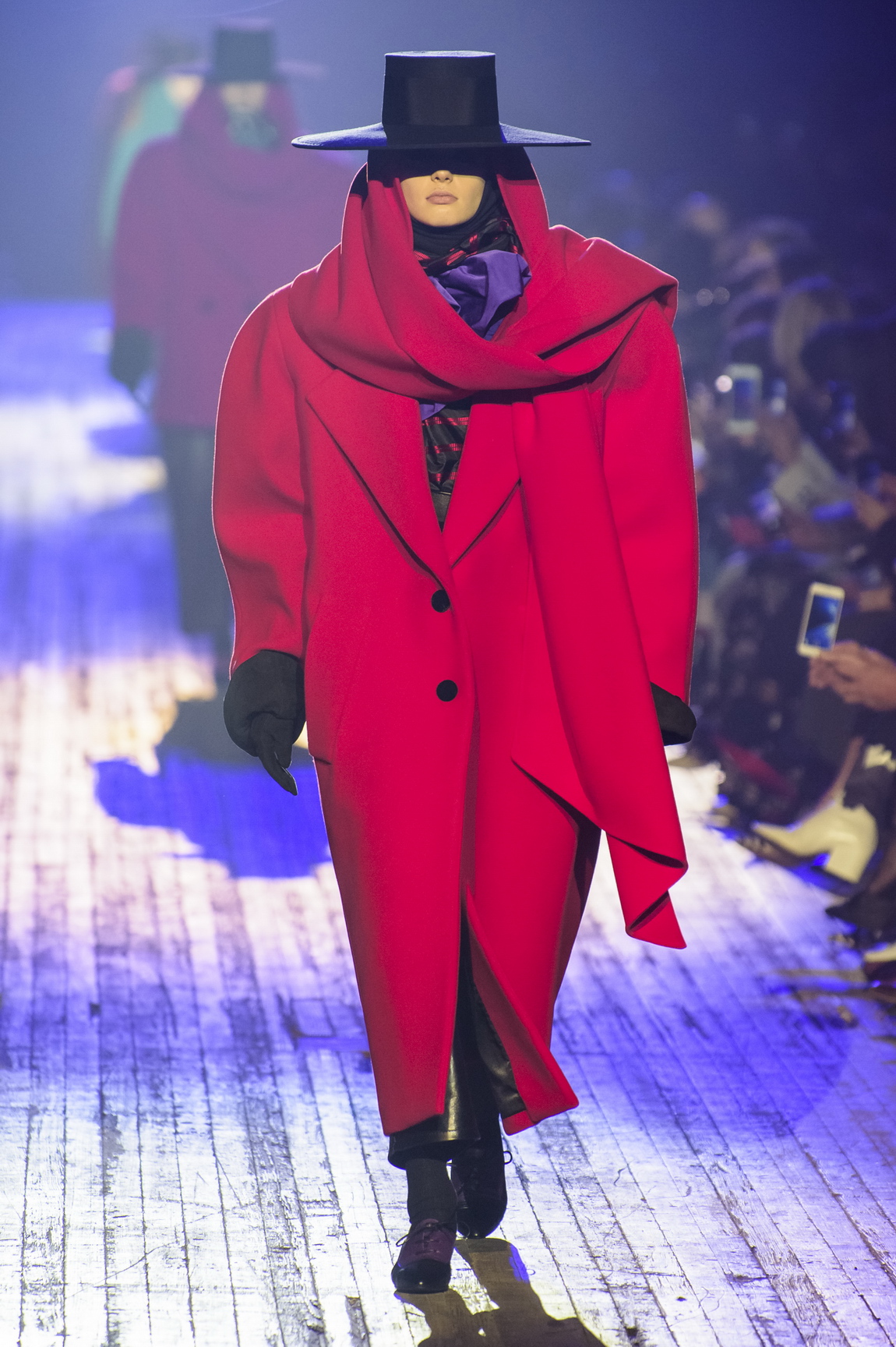 What?
The show was opened by model Ariel Murtagh in a red coat, matching draped scarf and wide-brimmed black hat reminiscent of the outfit last worn by Carmen Sandiego of the computer game fame. It was a fitting intro to a show heaving with symbolic nostalgia, from the huge fabric flowers at the models waists, to the couture fabrics used -- radzimir, taffeta and printed satin. Aside from the coats, which were numerous, acid-coloured and bourgeois, there were velvet and satin gowns, ruffled jackets spilling out from the neckline and wide legged leather pants in burgundy and teal. As the spotlight trained on each consecutive look, one felt slightly delirious in anticipation of what might come next.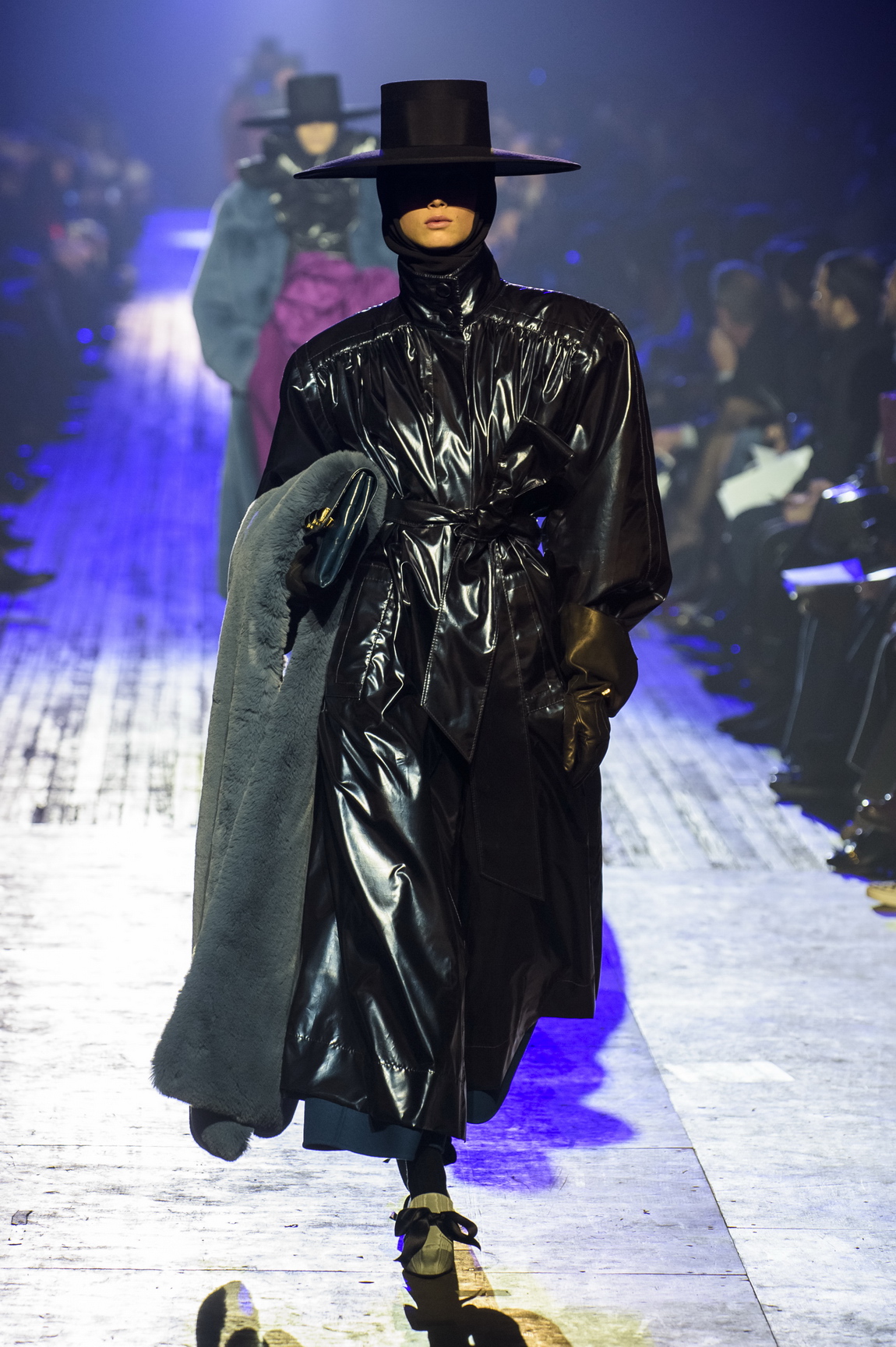 Whom?
In attendance was Lil Kim, who sat down to hopefully her new best friend Raf Simons, as well as i-D cover star Cardi B, looking particularly tropical, and Christina Ricci, looking ever glacial.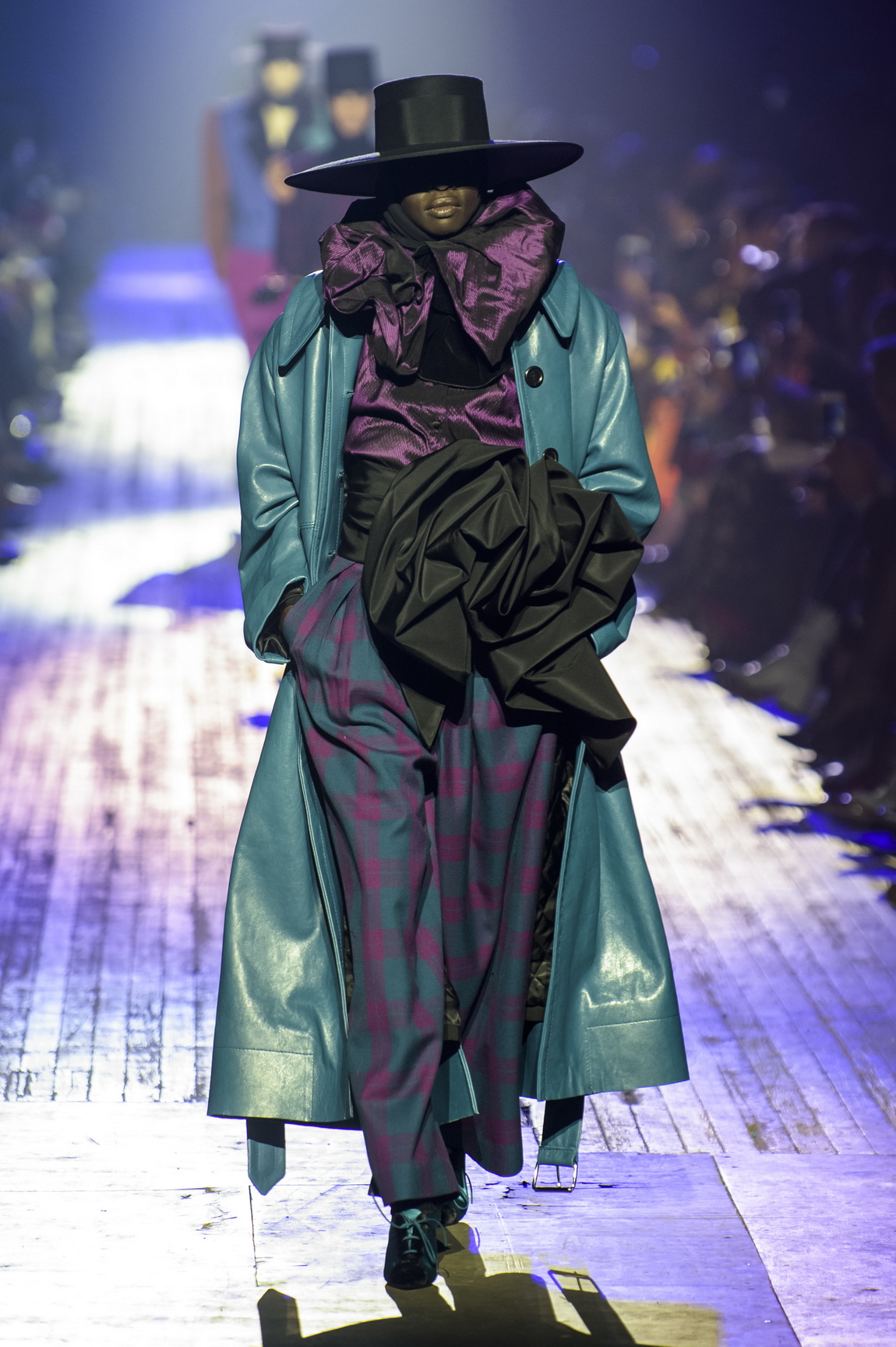 Wow!
Just as great as the clothes were the hairstyles atop of them, created by Guido Palau, with colour by Josh Wood. A perfectly lopsided mullet came in deep blue, another girl had a swoop of purple over one eye. Perhaps the best look was a chartreuse pudding bowl cut. At the other extreme, shoes were either jewel buckled mules, of the likes last seen at Christian Lacroix, or pointy toed boots. It was the perfect exercise in power. Jacobs can do exactly as he likes, and we'll still watch. These were agenda setting clothes to go out and change the world in.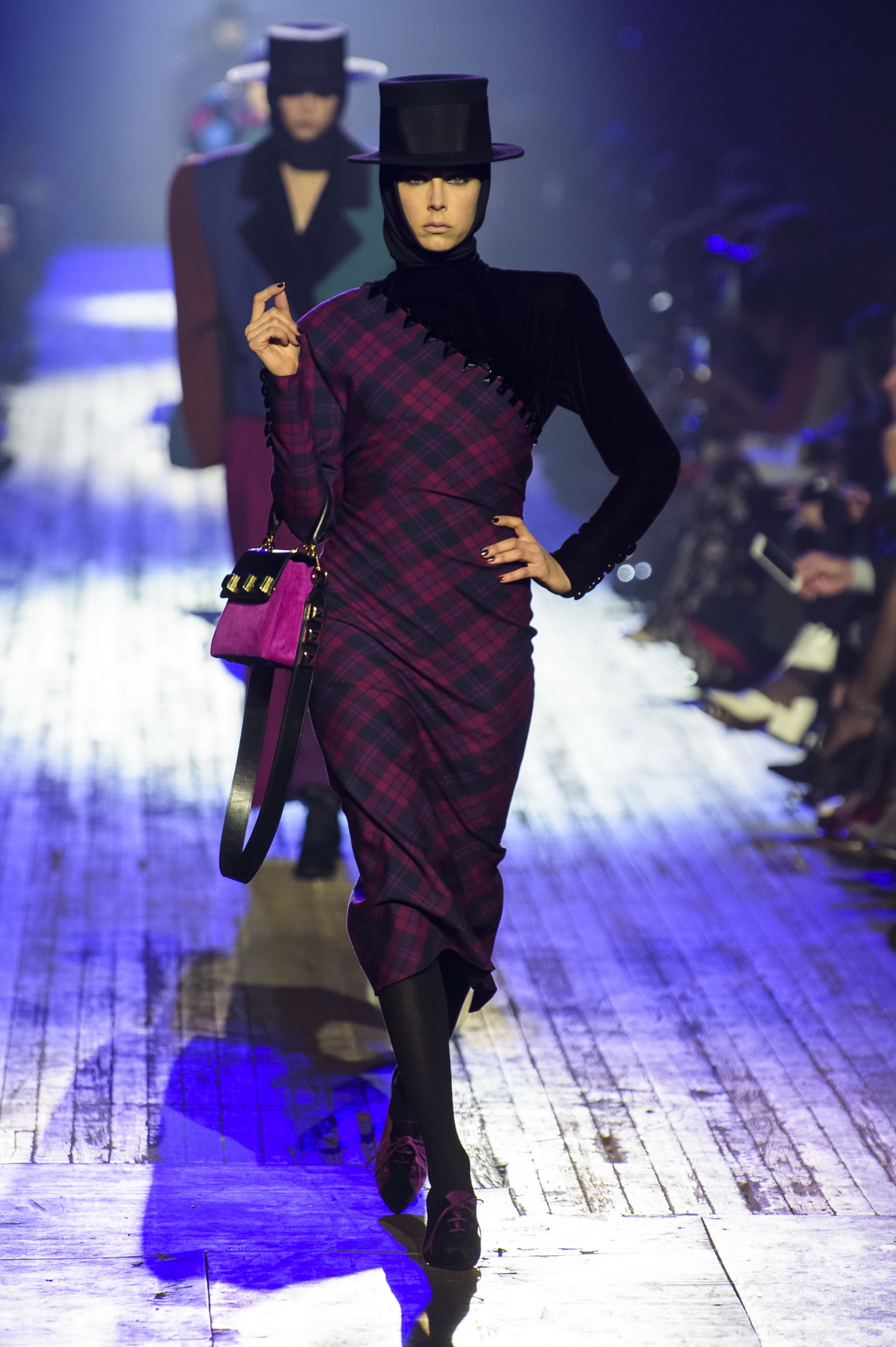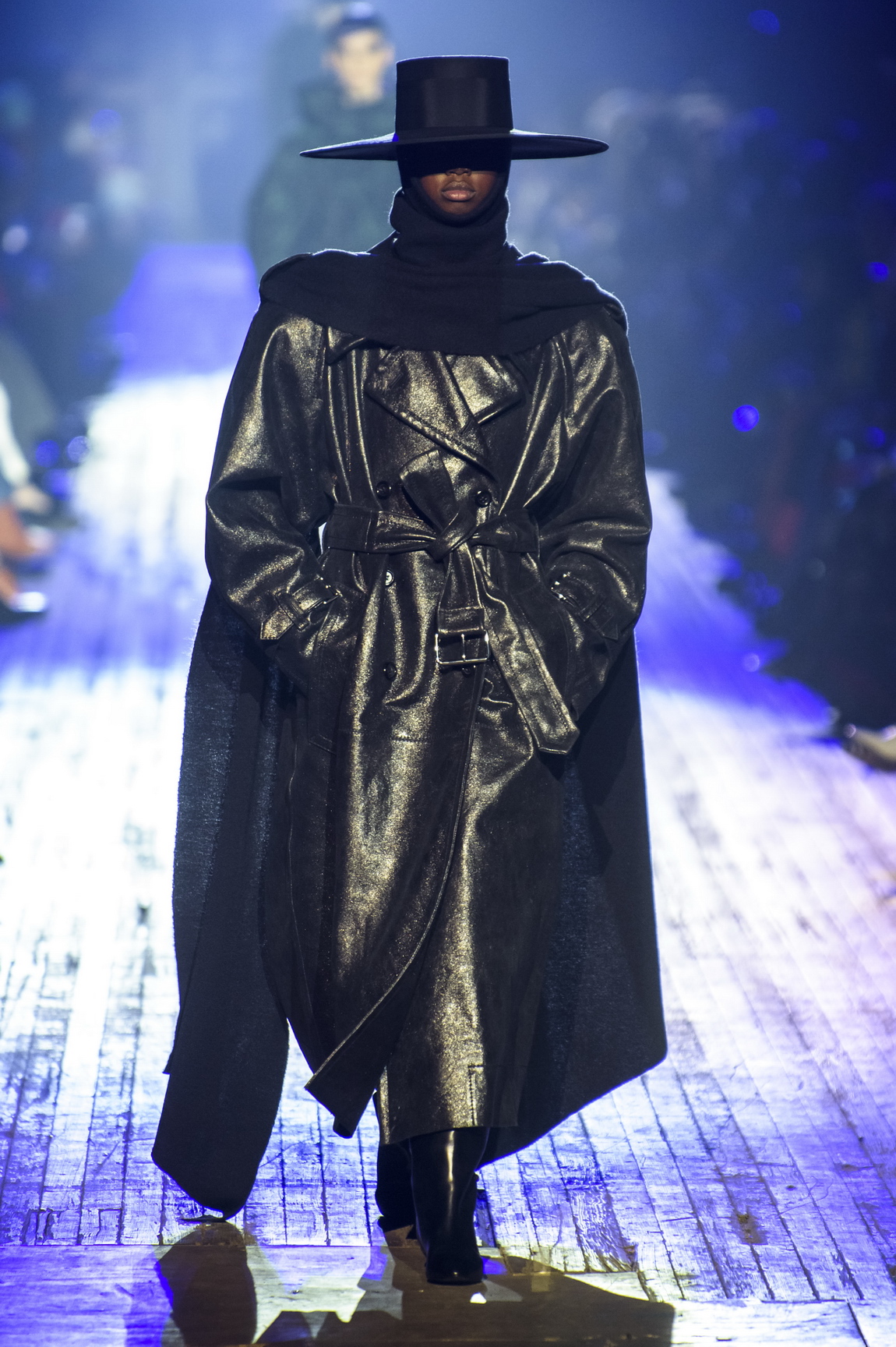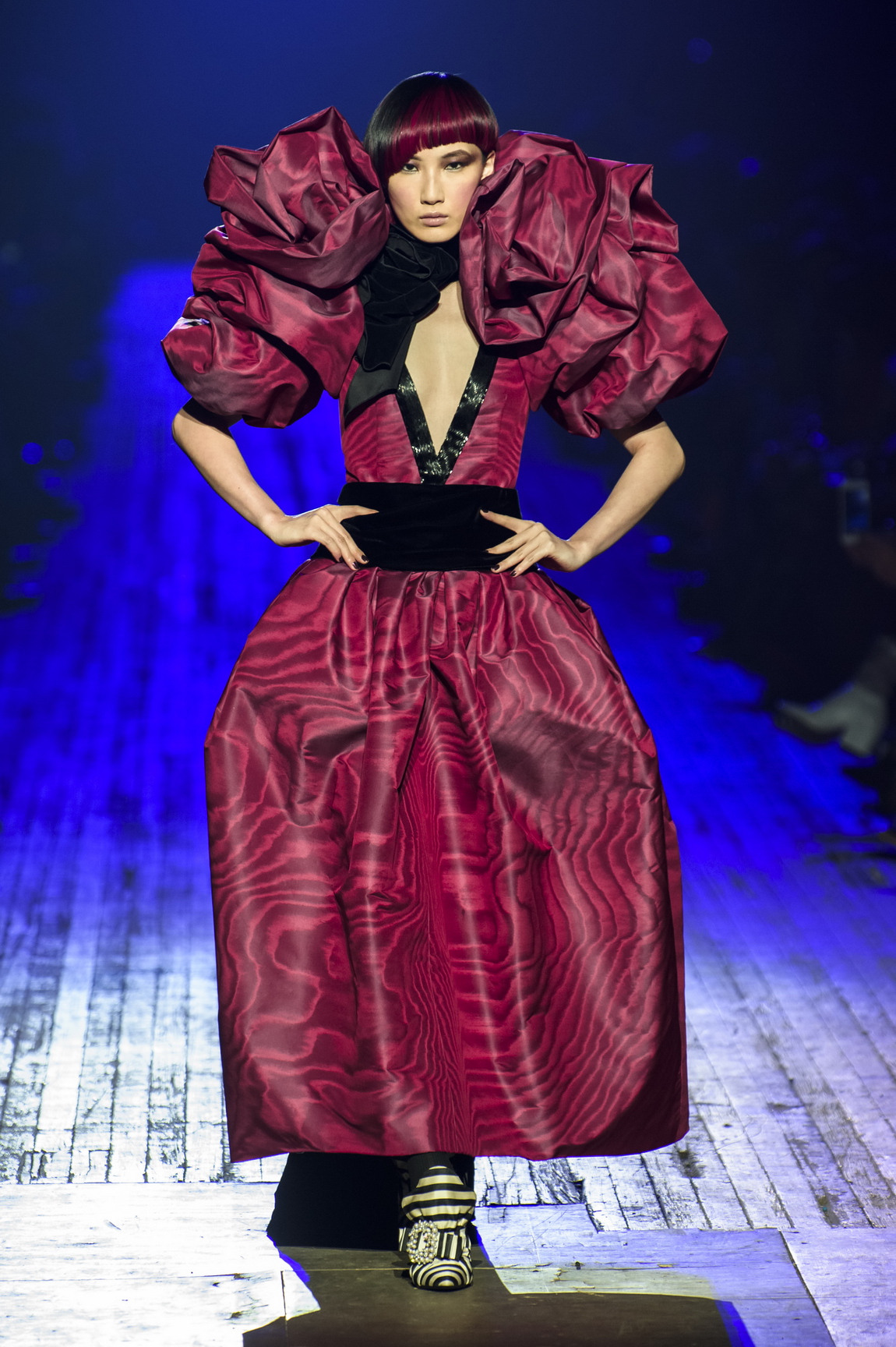 Credits
---
Photography Mitchell Sams
This article originally appeared on i-D UK.