Images courtesy Saul Nash
self-liberation through dance at saul nash's debut presentation
Styled by i-D's own Ib Kamara, Saul Nash's dance show offered a new take on luxury.
Images courtesy Saul Nash
One of the most intriguing presentations on the menswear schedule this season was that of newcomer Saul Nash. "STATIC|MOTION: A Conversation Part II" is a "reprise and update" of his Royal College of Art graduate collection, where he studied menswear, graduating summer of last year. Before that, he studied Performance Design at Central Saint Martins. The presentation brought together these two disciplines in perfect harmony. Dancers were choreographed by the man himself in a show of strength, beauty and power -- where conceptual dancers allowed the flexibility of the clothes to shine.
The clothing can best be described as a poetic musing on what luxury streetwear really is. Liberated from its archetypal shapes, in Saul's designs the clothes have become freer, looser, allowing the wearer to interpret the them in their own way. The silhouettes have been deconstructed ever so slightly, but not too much, neither too conceptual nor prosaic. "What's important for me is that they can move in it… allowing people to feel more like themselves," Saul said of the collection. Materials like three-way stretch nylons, Kaihari denim and knitted compression pieces combine to create this freedom of movement whilst keeping it contemporary.
Enlisting i-D's Fashion Editor at Large Ib Kamara to style the show, and musician Lafawndah to provide the accompanying sounds, Saul certainly has his finger on the pulse on what's happening in London right now.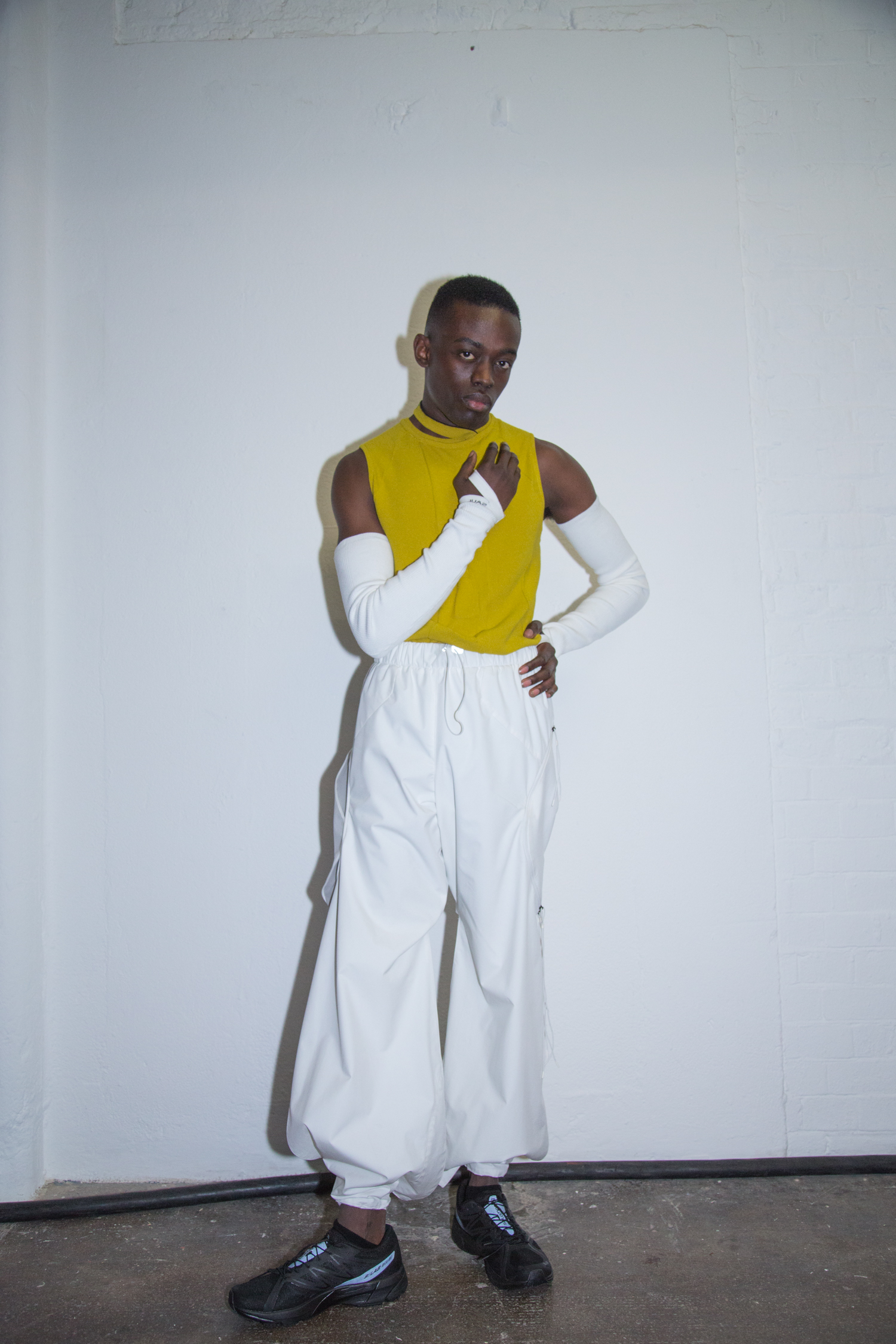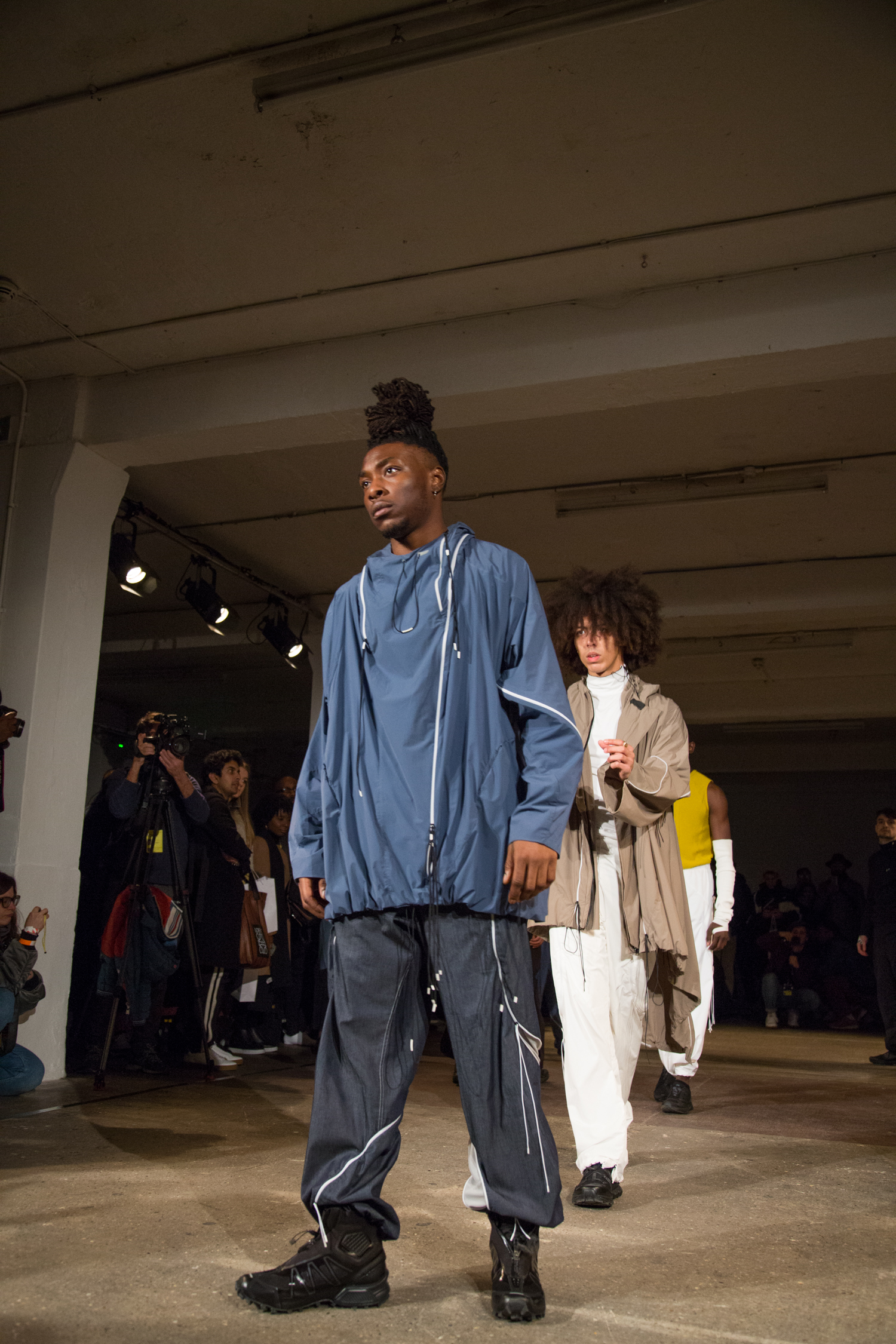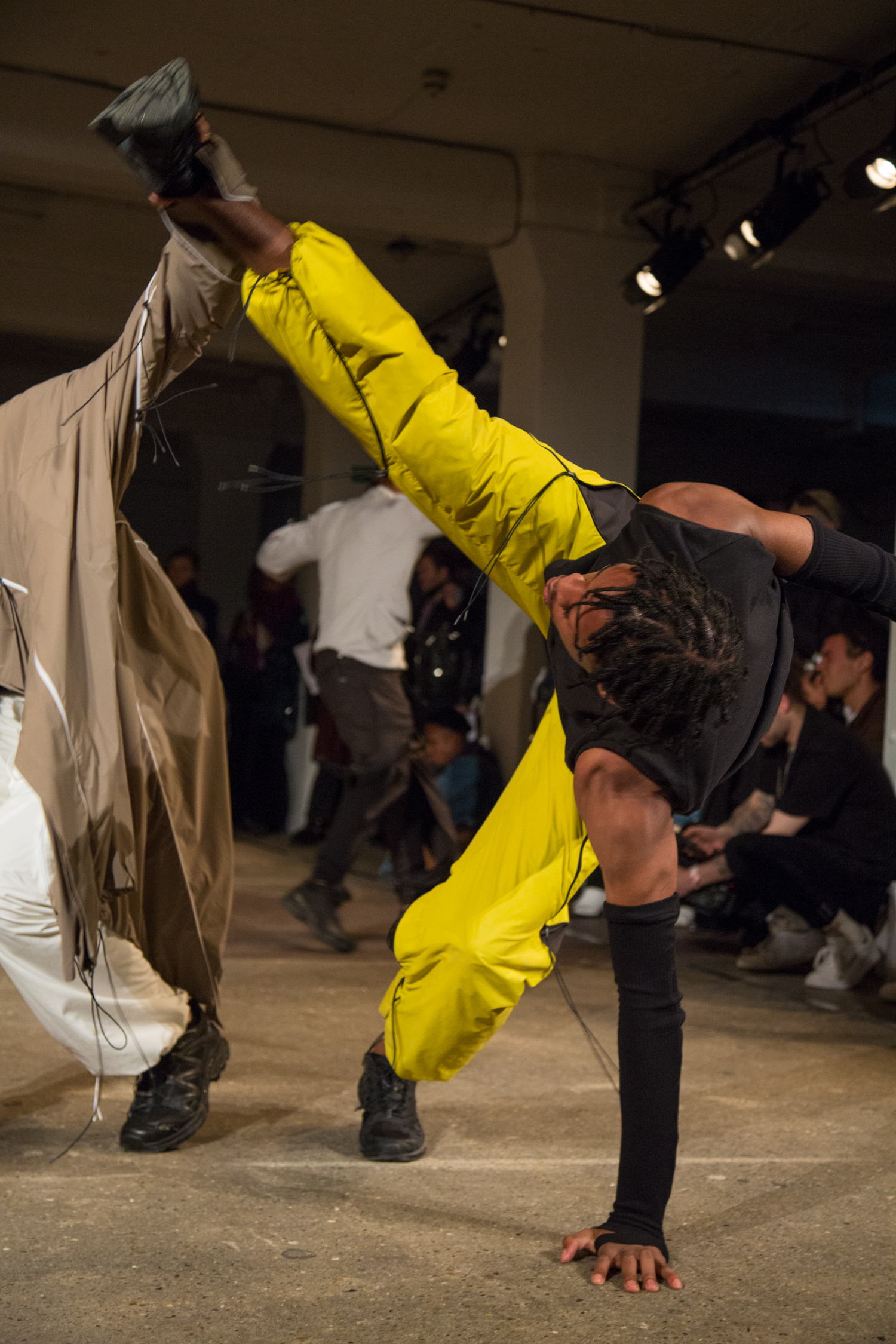 Credits
---
Photography Daniel Mutton