fran summers wants fashion to get serious about the environment in 2019
The Yorkshire teen model tells i-D her 2018 highlights and shares her hopes for the future.
|
17 December 2018, 8:00am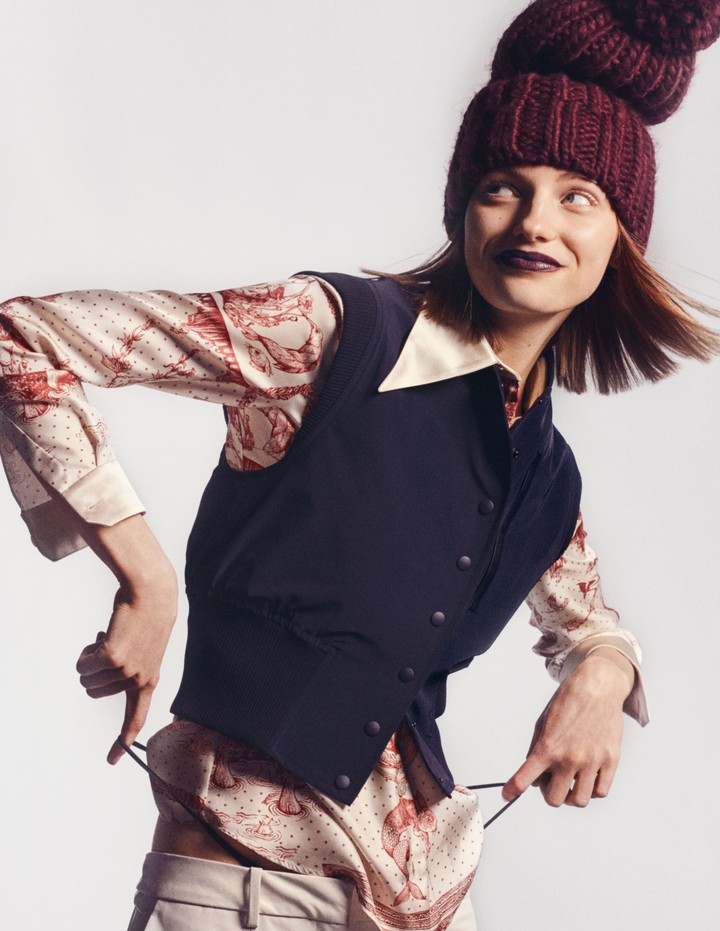 Photography Theo Sion. Styling Alice Goddard
Yorkshire teen Fran Summers burst onto the fashion scene, and into our hearts, this year with an incredibly busy schedule for Spring/Summer 2018. She walked for (deep breath now), Loewe, JW Anderson, Saint Laurent, Celine, Louis Vuitton and Miu Miu, to name just a few. For a first full year of modelling -- after being spotted in almost mythical Kate Moss homage, in a Westfield shopping centre! -- that's not too bad, tbh.
How would you describe your 2018?
The beginning.
What were your new year's resolutions for 2018 — and did you stick to them?
I just promised to never let go of myself and my values, and I (think I) did it.
How were you feeling back in January 2018?
Incredible! I had just got my first ever cover on New Year's Day! My parents woke me up screaming and my mum was crying! It was truly the best way to start this year.
What changes have you seen in the industry this year and want do you want more of?
Diversity, and support for models speaking out against unsafe working conditions. There's still people that aren't being represented enough in the mainstream media and there are still horror stories being told behind closed doors.
Why do you feel a responsibility to try and make these changes happen?
Because no one ever wants to work in fear.
How are you feeling now, at the end of 2018?
Grateful. This is my first year of modelling full-time and I've already achieved more than I could ever dream of.
What did you really enjoy this year?
Creating art with inspiring and artistic individuals, and meeting some of my best friends in the industry.
Who's the person that made your year?
Adut, for sure. I'm so happy watching her launch into stardom. She's so deserving.
What are your hopes for fashion for 2019?
I would love to see fashion focus more on limiting waste, but the problem is bigger than I could ever wrap my head around. The world needs more change than reusable cups and bags, but it's a start.
Tagged: