lana del rey held a gucci party in a cemetery
i-D spent an evening at LA's Hollywood Forever Cemetery to celebrate Del Rey being the face of Gucci's Guilty fragrance.
|
05 November 2018, 9:43pm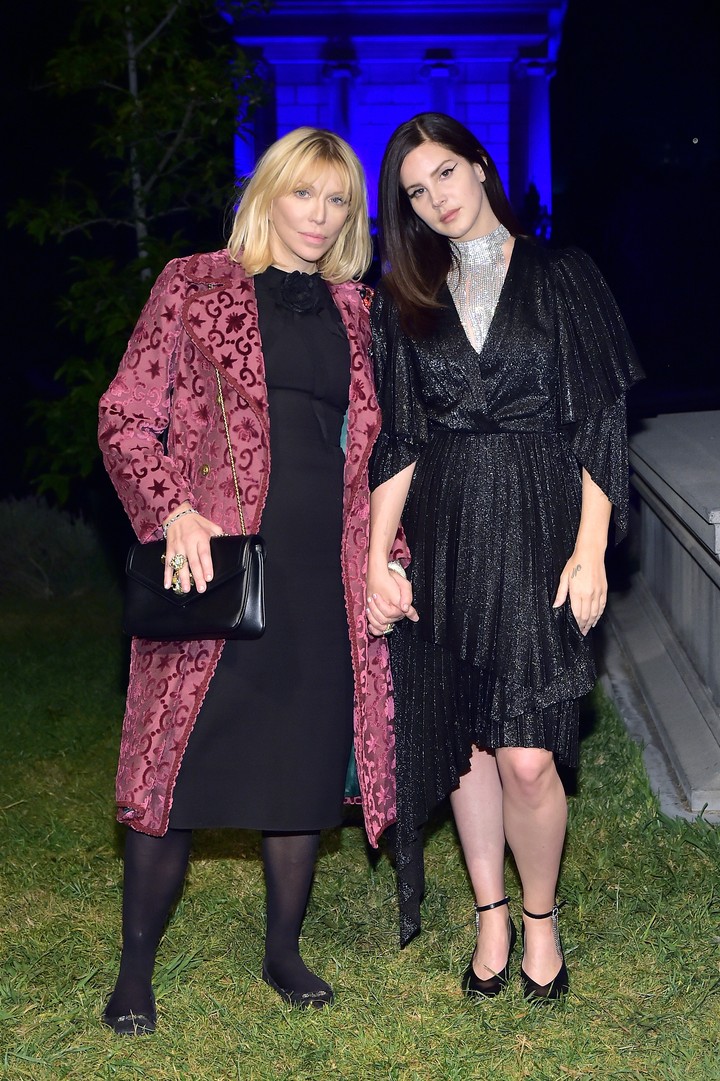 Images courtesy of Gucci.
Only in Los Angeles could there be a celebrity cemetery, replete with violet uplighting, a monument to Toto the dog, and Johnny Ramone playing the guitar for eternity. Père Lachaise in Paris might boast some famous residents, but it pales in comparison next to Hollywood Forever, eternal resting place of the aforementioned Mr Ramone and a host of others. On Friday, the living descended in droves to celebrate Lana Del Rey, who undoubtedly hung out in graveyards as an angsty teen, and is the new face of Gucci's Guilty fragrance. She was there with fellow face Jared Leto, and joined by bff Courtney Love, who has a cameo in the campaign film. Seeing Courtney Love prowling around a graveyard is definitely a once in a lifetime experience indeed.

The whole evening was so cinematic that we would in fact like to petition for there to be a full length Guilty movie, with Lana and Courtney playing best friends on the run, who are really exceptionally guilty. Or, they could be two detectives on the hunt for the guilty. Or, even better, a story about Lana, a woman presumed guilty, but who definitely is not, and Courtney Love is going to prove it! The possibilities are endless. Hopefully, there would be a cameo by Linda Ramone, who attended the party in a gold cape and hat. Alessandro Michele, Gucci's Creative Director, who masterminded the whole fabulous thing and spent most of the evening deep in conversation with his co hosts, would obviously direct.