Photography courtesy of Banoffee
banoffee is living out her life goals on tour with charli xcx
And finding creative liberation amidst private jets, stadium shows, new friends, and hot fashion collabs.
|
20 September 2018, 7:16am
Photography courtesy of Banoffee
Five years ago Banoffee played i-D Australia's launch party at an indie cinema in Sydney. Now she's releasing new music, flitting between destinations on private jets and playing stadium shows with Charli XCX to 50,000 people while crossing paths with Taylor Swift backstage. We couldn't be happier for her. Interested to know how life feels on a mega world-tour, we asked Banoffee to share some personal photos and tell us all about it.
You're on this huge tour. It's well deserved but...how did this happen?
Sometimes when I'm looking out at the crowd waving their phone lights in the air that very question pops into my mind. I know Charli through common social circles in LA. Ceci G, who also plays in the band, put the dots together when Charli said she wanted friends on tour with her. My car had broken down on the freeway the day before I was asked to do the tour. I'd called my mum in the middle of the night and told her it was her responsibility to tell me when to "give up the dream." This tour felt like a bit of a sign to keep going, as corny as that sounds.
The universe works in mysterious ways. What have been the highlights?
For me the afterparties are my favorite part. We've been throwing parties in the bigger cities that have taken on their own personality. Along with Dorian Electra, Weston Allen, and Mood Killer we've been partying all over the world together. I love it because I get to try out new Banoffee material to a super hyped and supportive crowd. At the stadiums I'd say the highlights are more subtle — it's the average human moments like watching soccer with everyone backstage in our tracky-dacks or dancing to ABBA in the bathroom. Moments that remind me that the hype is bullshit. We're all made of the same stuff. As a working class little Melbournite I'm not used to staying in fancy hotels either, or taking private planes. That's something that you get used to and then every now and then you think "shit, look where I am?!"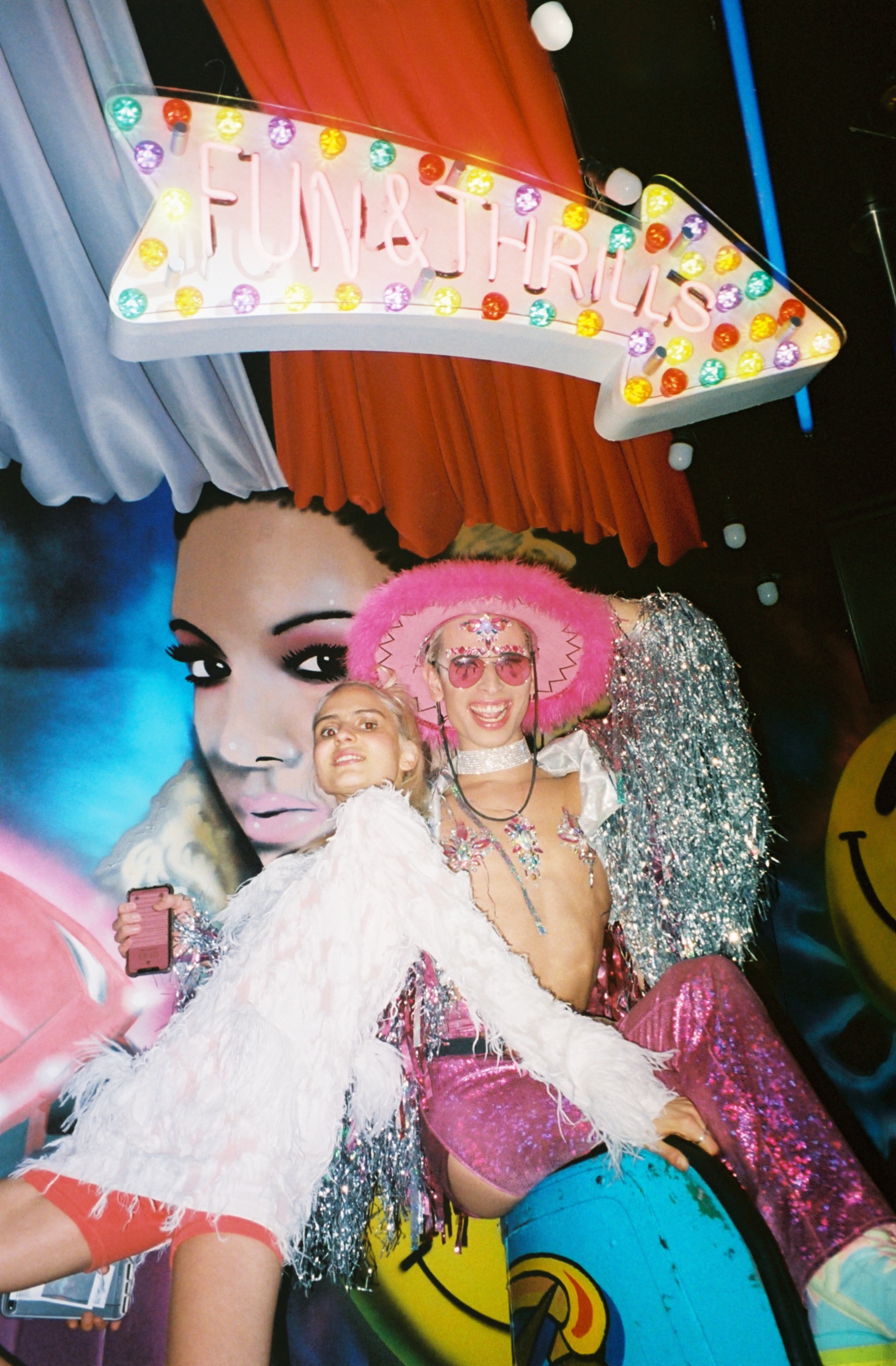 What's it like playing those huge stadium shows?
I find it very easy compared to intimate shows to be honest. There are just too many people for me to actually believe they're real. When I play smaller shows I can humanize everyone and get in my head about what they're thinking. With these shows i just sort of rock out and enjoy myself.
Your stage outfits are amazing.
I can't take credit for them, Charli's stylist chose our fits, but luckily we're allowed to play with them in any way we want. I'm often turning things around, inside out, adding chains or chokers to feel like each look is evolving over the tour. Last night we all wore the Banoffee x Skodia line, so I (and Jess Mckie) can take some credit for that one. For the parties I'm self-styled, which I'm sure you can tell because I get a little more Banoffee-esqe, lots of hair, lots of texture, a lot of fun.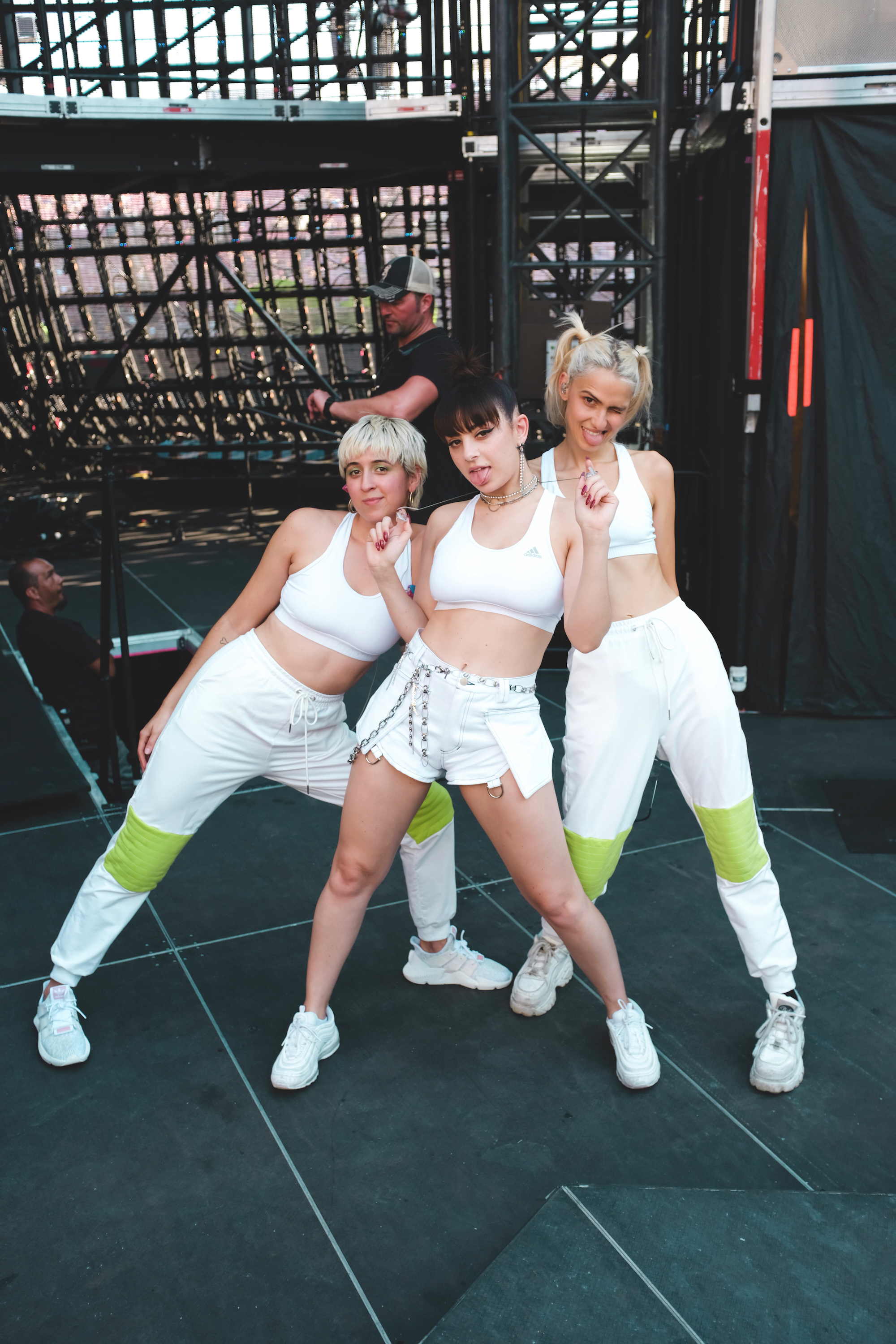 Oh yeah, we heard you're working with Skodia. What's the plan with the collaboration?
I'm so excited about this. The range will be released in installments, one garment per track from my album until I release the next body of work. The range was originally made as part of a concept piece Jess and I were working on but the garments work so well with each single that it made sense to release it to the public. Each garment will be available as made-to-order only as it's really about the process and the collaboration, not making money. If you want one of these pieces, they'll be one of a kind and customizable, but of course for more affordable merch people can stay tuned.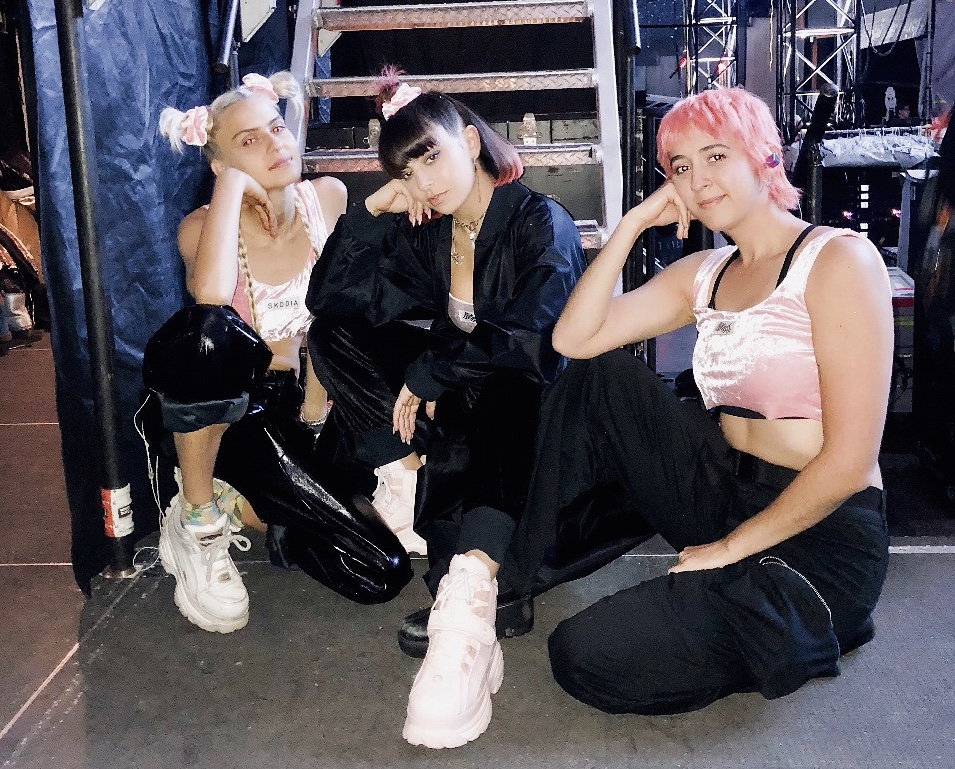 How would you explain your tour style?
On stage I would say its The Matrix meets a scientist who also likes to jog and do the occasional Zumba class. Ya know? Super smart and clinical, yet also ready to drop and do 20. The parties I've been going for a gamer-meets-basketballer who's bones are made of candy and who probably has a collection of Furbies and Trolls at home. Maybe they have a weird obsession with hardware or fantasize about being a mechanic one day.

Your new song Muscle Memory is incredible. How does it feel having it out in the world?
Thank you! It feels really good. Being on someone else's tour is really fun but it's important for me to remember that my work takes priority. To be honest, I feel weird having it out because it's the first of many songs and I feel like it's a bit like showing someone the middle of a film before the entire screening. I'm awkward about releases because I cannot self promote! But then I remember, hell if I don't think my work is worth three minutes of someone's time then why am I spending my every waking hour working on it? Releasing is a challenge and I'm just going to have to do it a lot more often to get used to it!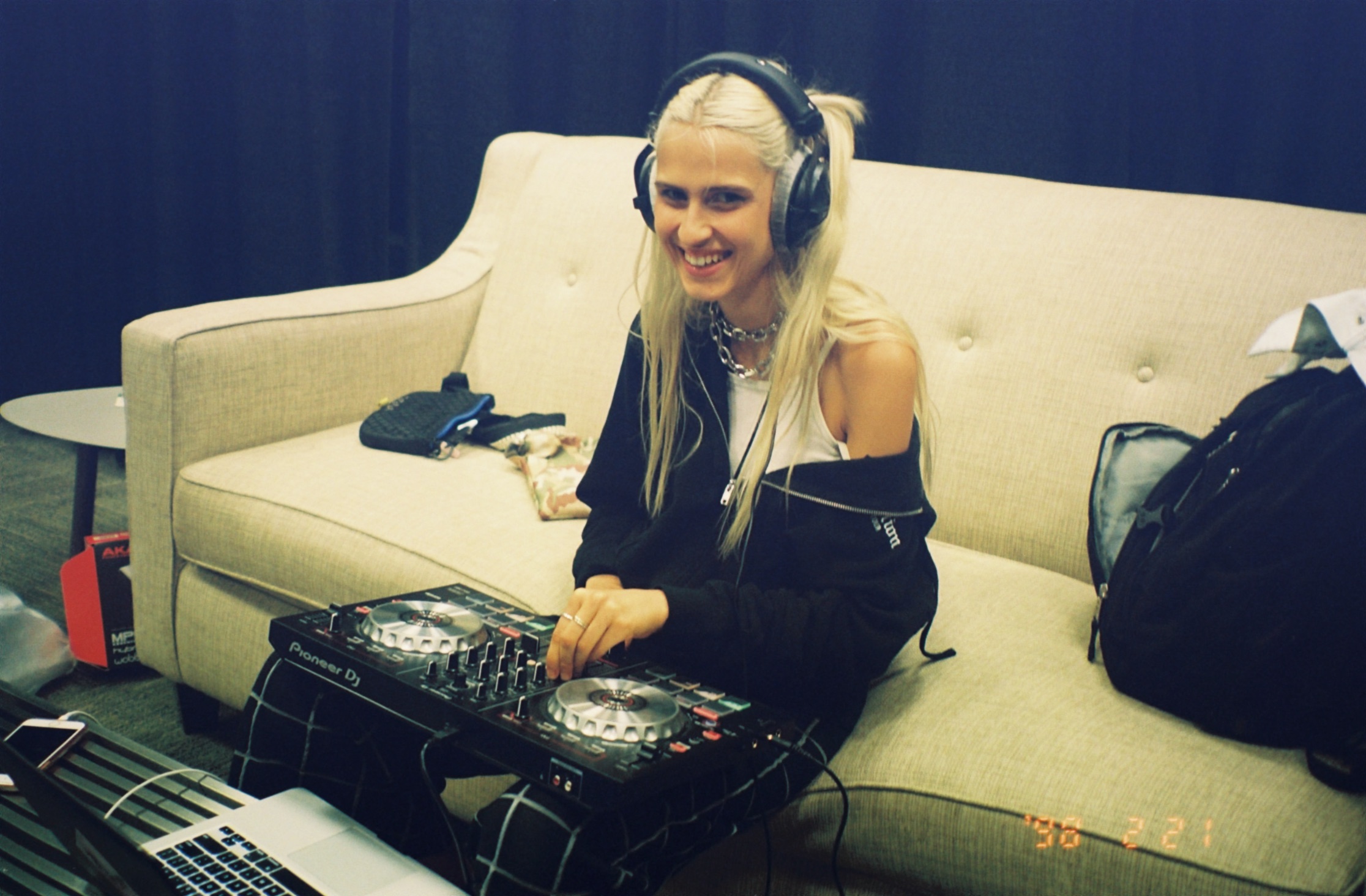 You mentioned you've been writing lots of music on the road, how's it sounding and what are you writing about?
I try to wake up before the shows and work a little. I'm going back to my lyrical routes of country-style story telling. It's inspired by real stuff, I'm trying to be open about it instead of creating a perfect life that's attractive to admire from afar. My story is coming through louder than ever, I've become fierce in new ways, I think it shows in the work that's coming.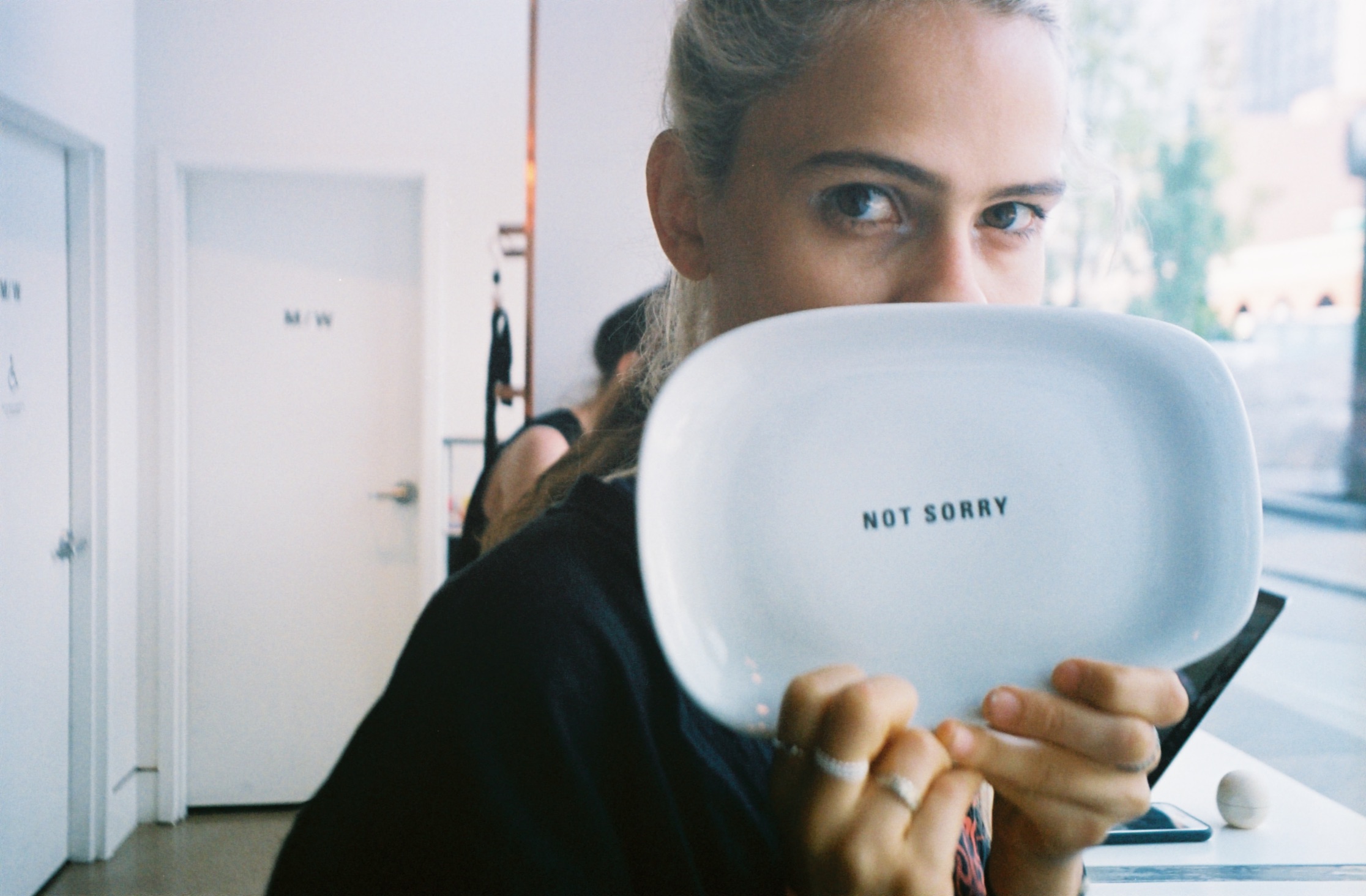 You're very honest in your song writing. Does it feel like you have a strong new platform for your message?
I hope I am, I try to be. I feel like I'm at the beginning of building a new platform. There's this game I played in year nine where you're a penguin on an iceberg and you have to type out a word before it melts in order to jump onto the next one. Right now that's me. I have a platform but it's constantly falling from under me and I just have to hope that whatever I've managed to communicate in that time is coherent enough to stick. I feel a little guilty that I've been disengaged from a lot of important issues going on right now, but I think I needed this year to study the world so that I make sense if I ever have something to say again.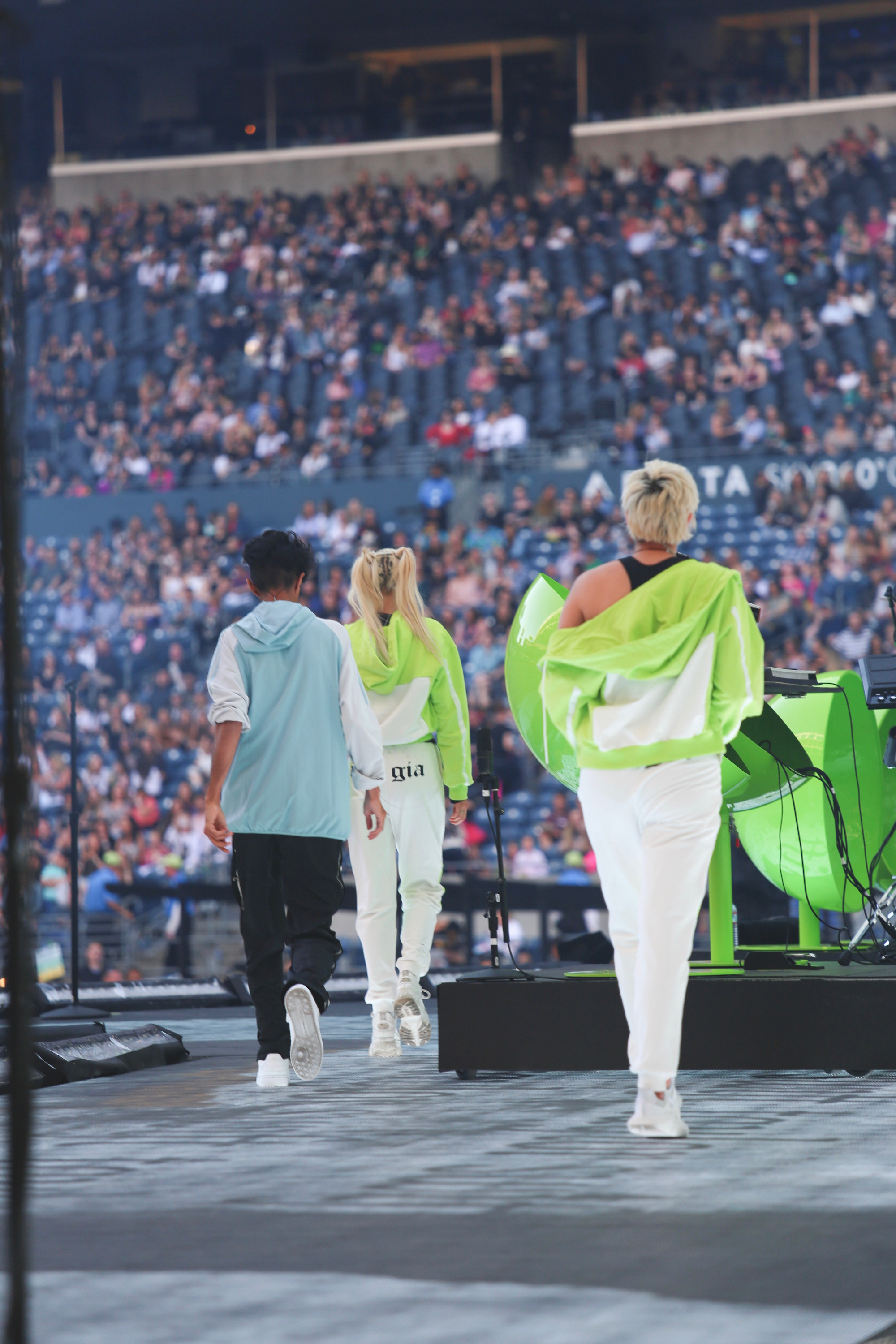 How do you feel about coming to Australia to play with Charli at the Taylor Swift concert?
We're so excited! Put it this way. When I was eleven I saw Destiny's Child at Rod Laver Arena and I secretly said to myself, "that's gonna be you some day". Well it's definitely not me because no one will ever take the place of Destiny's Child, I'm not even performing as Banoffee and we're playing Etihad Stadium not Rod Laver. But you get my point. I mean, this is probably the closest I'll get to fulfilling that prophecy, so yeah I guess you could say I'm pretty stoked.
Are you picking up some great tourist souvenirs?
To be honest I used to collect things on tour, but I hate clutter! I'd rather just live in each day than worry about how I'm going to remember it.
This article originally appeared on i-D AU.