Photography Mitchell Sams
jeremy scott used his latest moschino show to push against the pace of fashion
It was a celebration of creativity in its purest form – the sketchbook and the work of the atelier.
|
21 September 2018, 11:15am
Photography Mitchell Sams
Jeremy Scott is the magic-making, imagination-igniting, fun-fueling, fantasy-fulfilling fashion king of any and every show schedule. On the second day of Milan Fashion Week, he used his slot to make a serious yet still fun-filled, statement against the relentless acceleration of the fashion business. "The idea is that fashion moves so fast -- with pre, cruise, capsules, collabs -- there's just so much to design and so much product that drops," he excitedly explained pre-show. "It came to showtime and I just had my sketches so we used them. Ultimately, this is a gesture of a fashion show. A feeling, a moment."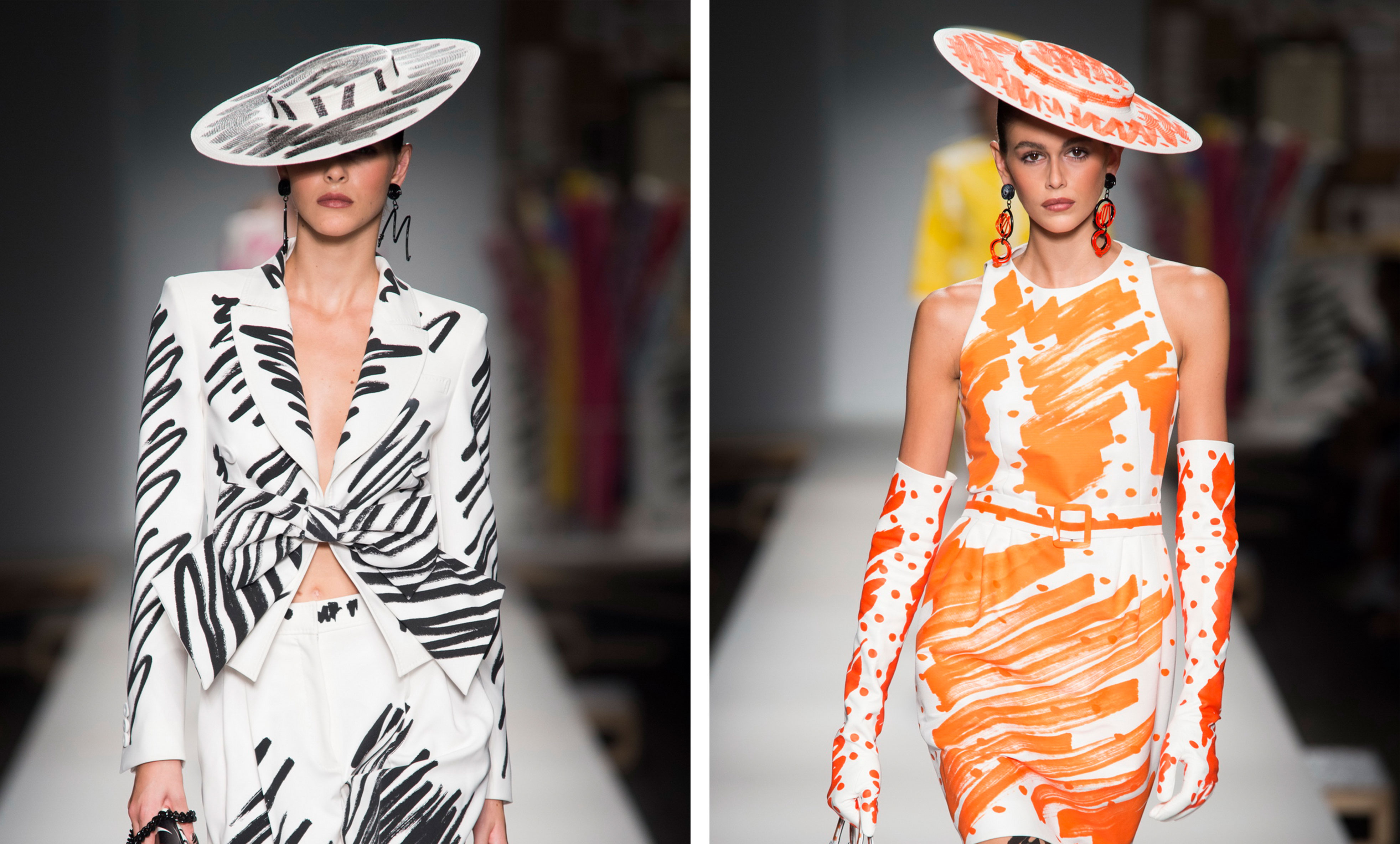 For spring/summer 19, it's accelerated to such an extent that Jeremy Scott simply didn't have time to complete the collection. So, Moschino presented a collection built around the work Jeremy did have the time to get together: a finished article made of the work in progress. This was about celebrating creativity in its purest forms, from peeking inside the sketchbook to peeping through the keyhole of the studio.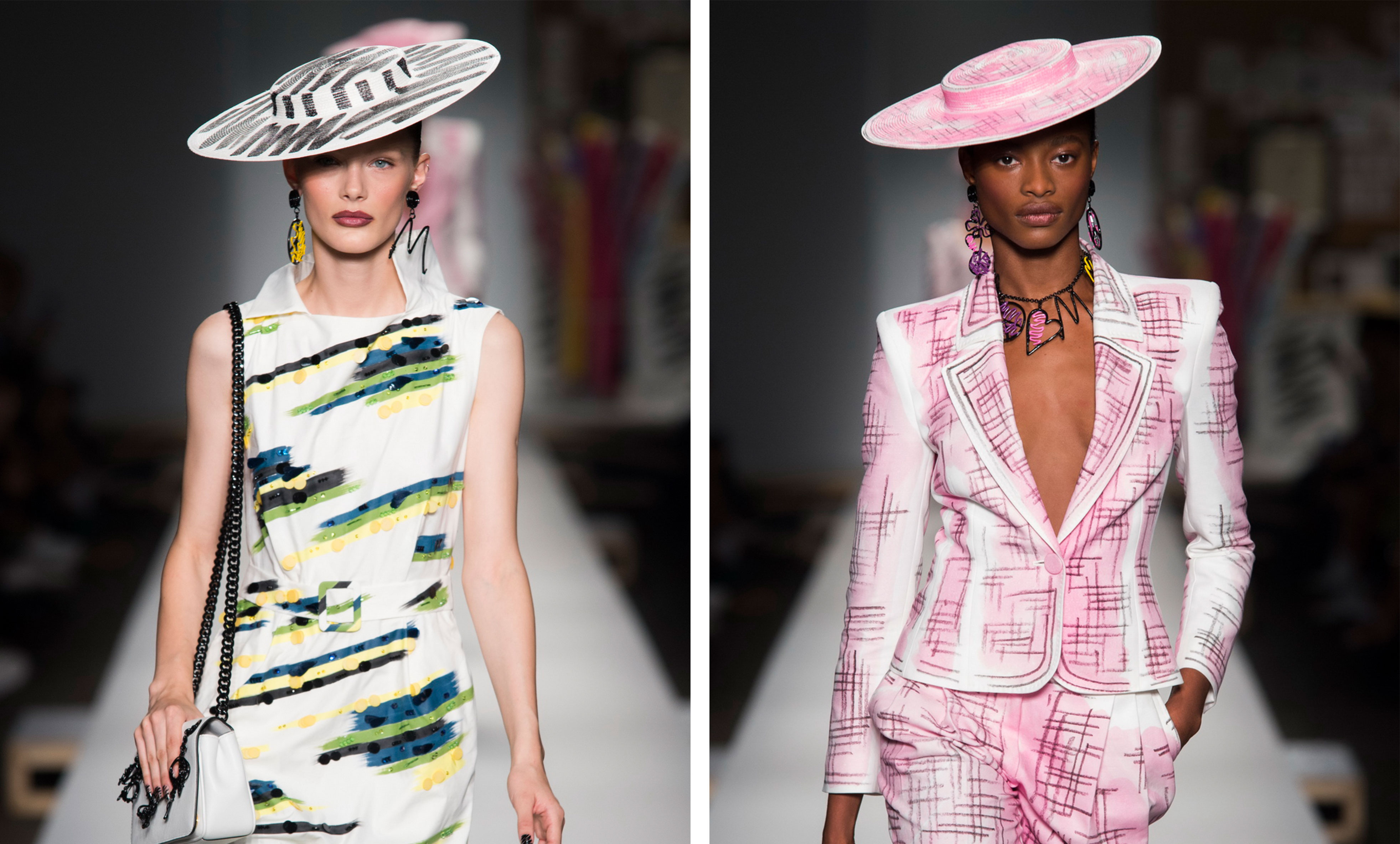 Before Vittoria Ceretti had even opened the show in a chic, doodle-scribbled trouser suit with waist-cinched bow, the show soundtrack provided a skit between Scott and his muse of now, Gigi Hadid, which explained the concept further. "Hey Gigi, what's up? You're at the show already? But I'm still sketching, there's no clothes... all I have to show is sketches." Out stepped Ceretti, followed by Rebecca Leigh Longendyke in an equally painterly wrap dress and Kaia Gerber in a suggestion of an ensemble that Audrey Hepburn would have worn. Throughout, we were treated with the outlines of what were fierce classic catwalk looks.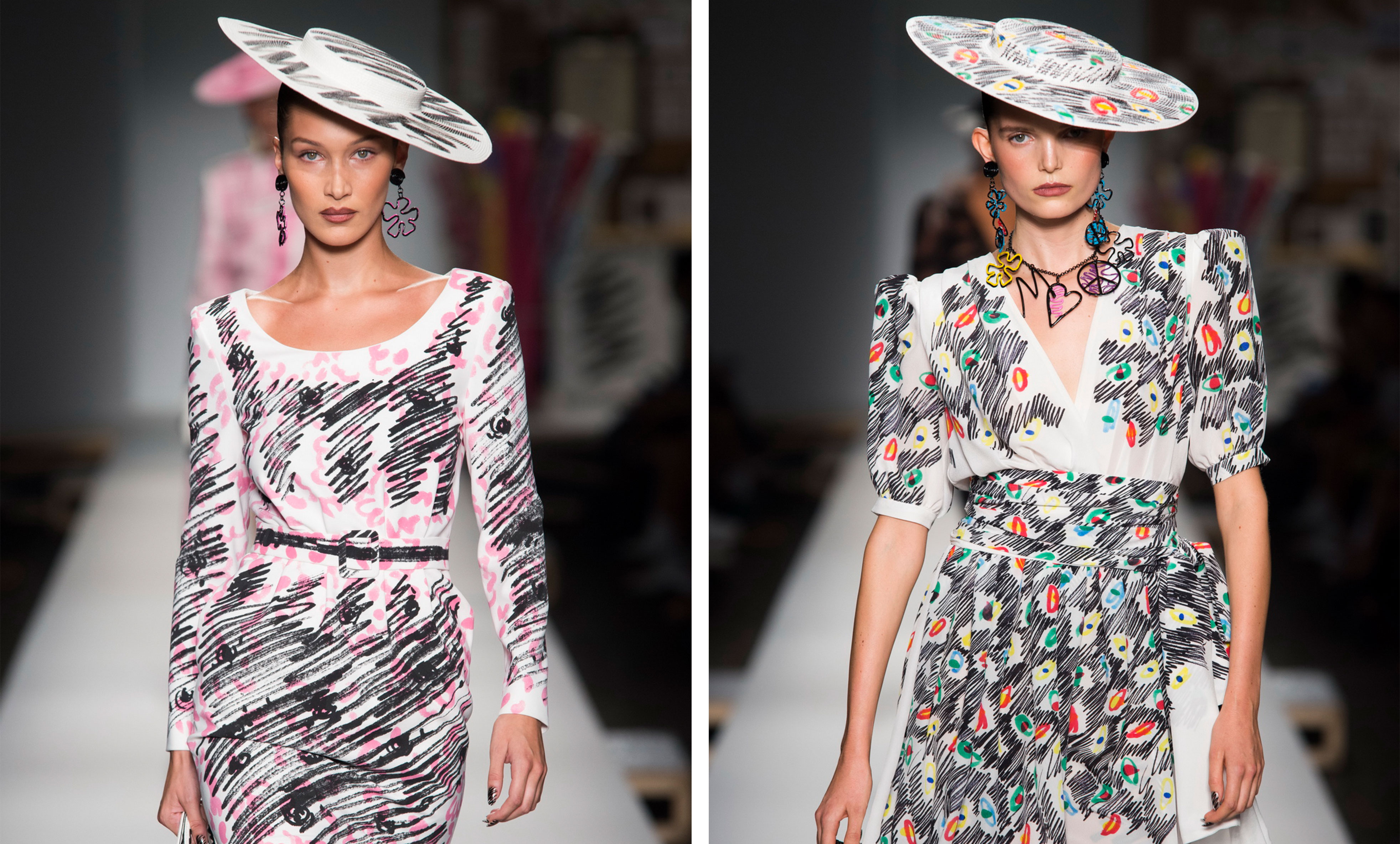 Jeremy offered a look at the life of a classic atelier through a lens of Disney daydreams. It was as if Fantasia had been directed by Yves Saint Laurent. Instead of dancing brooms and a talking candelabra, we had walking scissors -- a nod to Dior's famous Ligne Ciseaux -- and an animated thimble, pin-cushion, measuring tape, and even a mannequin. The tools of the trade became the finished article. After Kendall Jenner carried a giant teddy bear-shaped perfume bottle in her hands -- the first reveal of the house's new fragrance, Toy 2 -- Gigi Hadid casually closed the show as Jeremy's bride with a train carried by butterflies (and models in black bodysuits).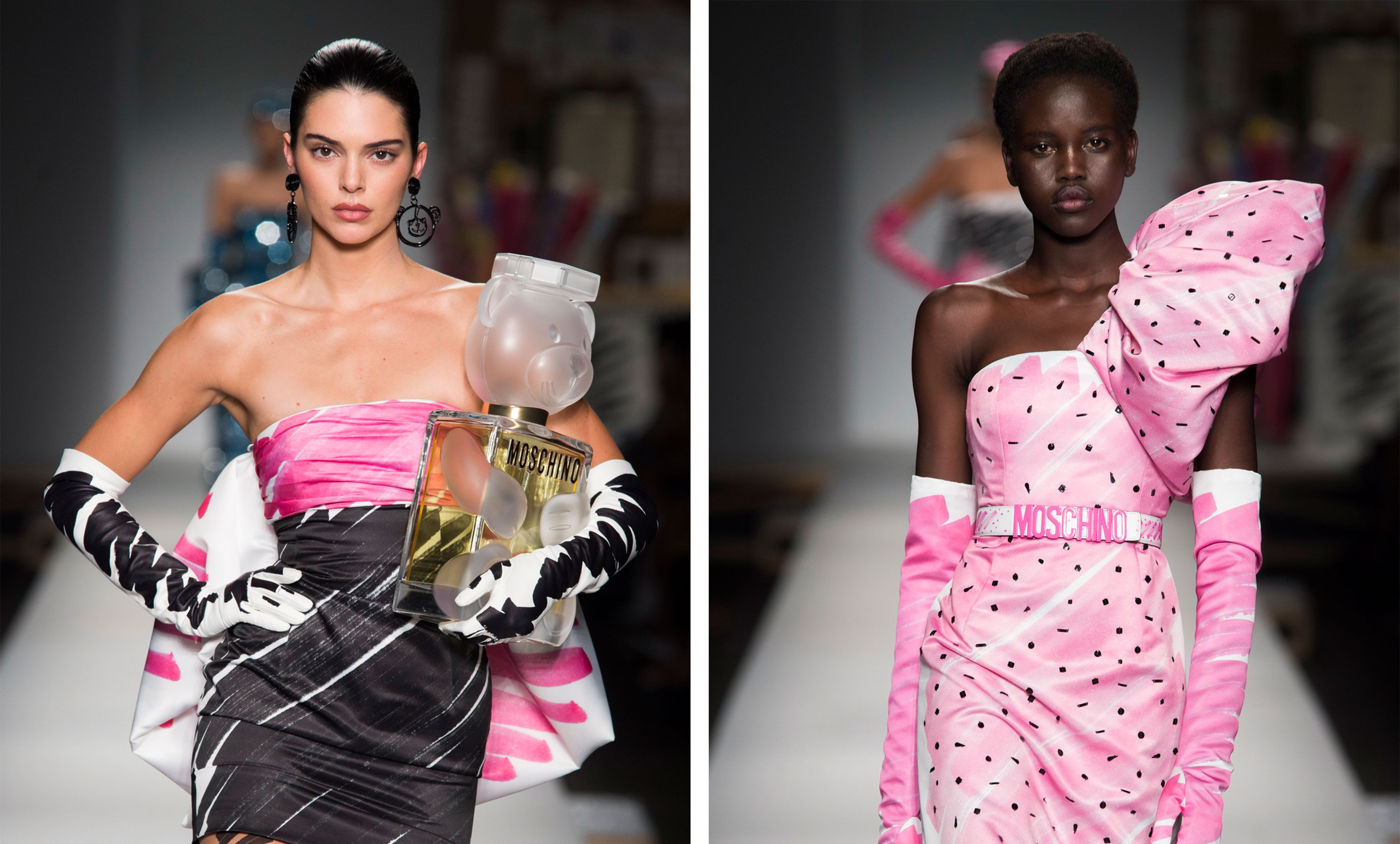 It was the perfect ending to the perfect dream. "It had to be Gigi, she's my muse of now," Jeremy confessed backstage. As he said "I do" to Gigi, we say "us too!". The pace of fashion can feel relentless, so let's not lose sight of the fun, energy and sheer creative power of the industry.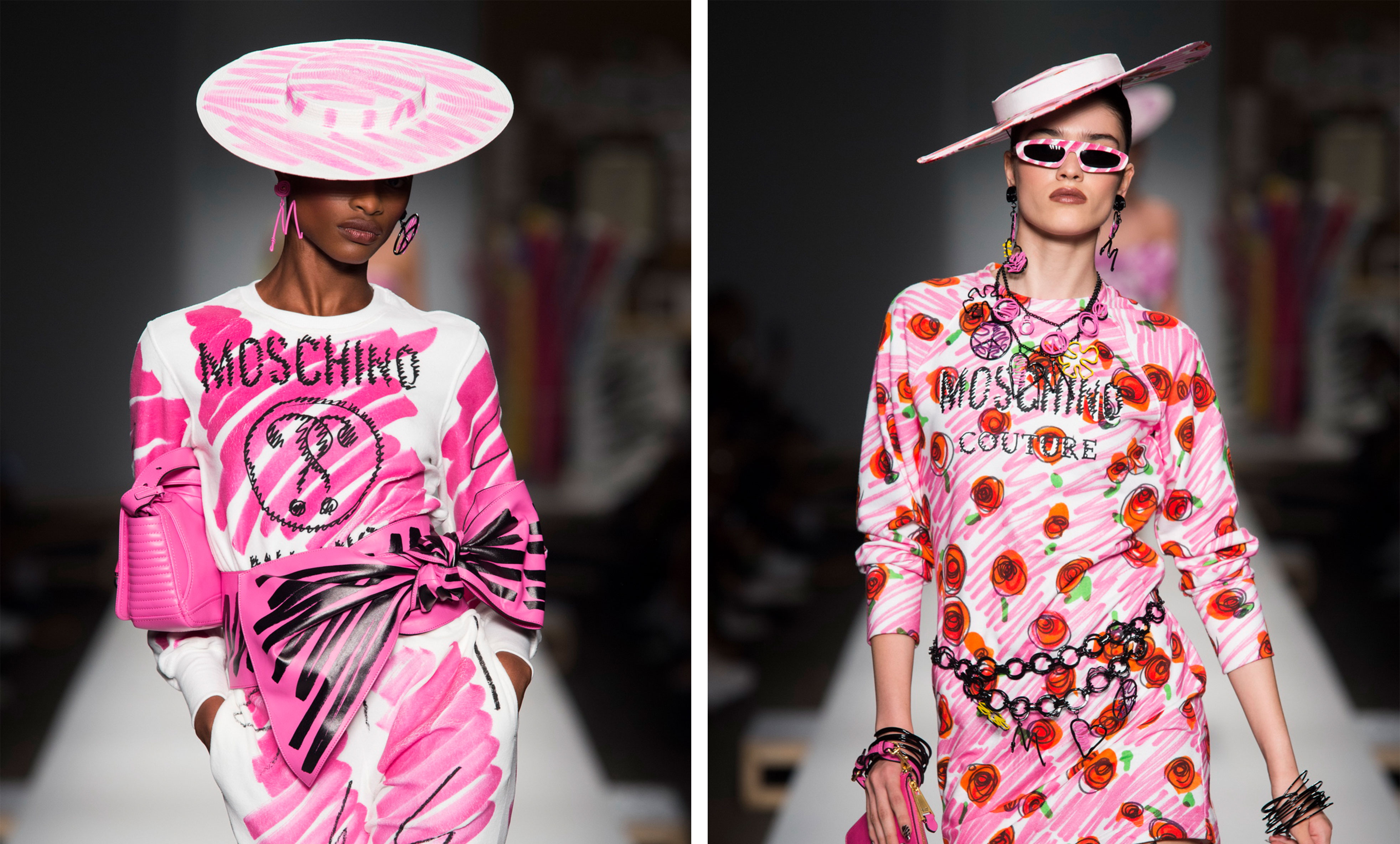 This article originally appeared on i-D UK.