all the best exhibitions to see in london during frieze
It's art season!
|
02 October 2018, 10:24am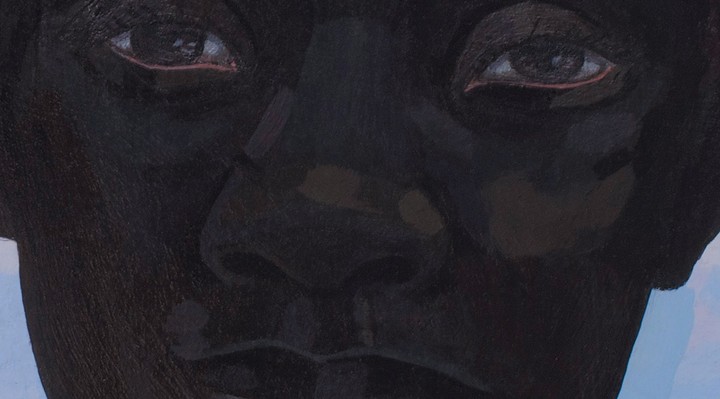 Kerry James Marshall, Untitled (Morning), 2018 (detail) © Kerry James Marshall.
Kerry James Marshall, History of Painting
This year Kerry James Marshall sold a painting for $21m to Sean "P Diddy" Combs at auction. It was the most a painting has ever sold for by a living black artist, pushing him into the record books. But Kerry is a lot more than just a big flashy sales figure. The 62-year-old artist has spent his career exploring black representation, identity and visibility, paving the way for a generation of young black artists who use figurative painting to devastatingly beautiful, political effect — picking up fans like Kanye West, Michelle Obama and Frank Ocean. Last year he had a touring retrospective, Mastry, which put his groundbreaking career in context, and this this show at David Zwirner is his first new work since. "In a way, the title of the show is kind of a challenge to myself, a way back into the work in the studio after the public obligations associated with following the retrospective," the artist explains. "With History of Painting, I want to at least take a stab at examining not only the origins of painting as a practice, but also the endpoint of what paintings end up being after their original use has been exhausted." At David Zwirner until 11 November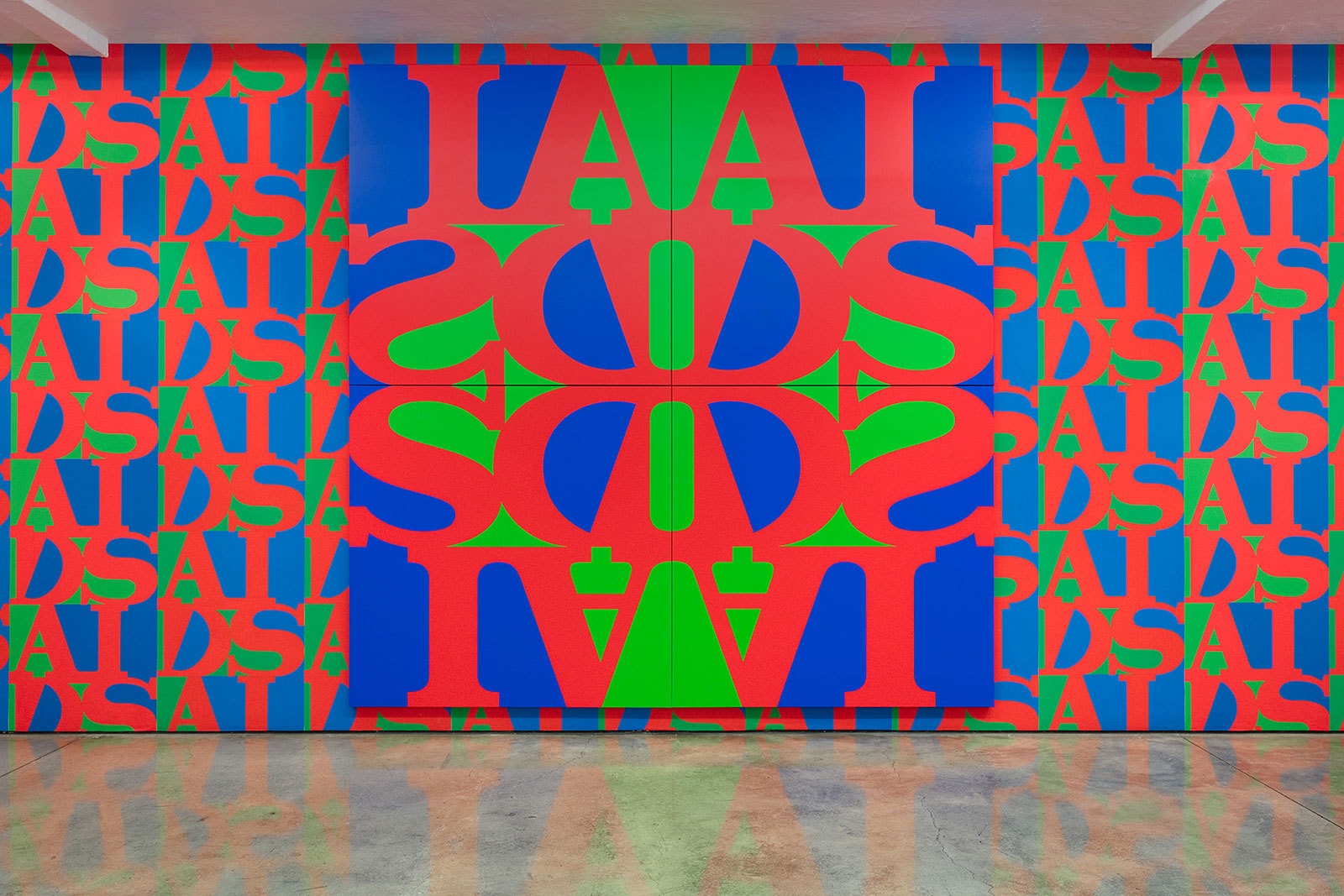 AA Bronson + General Idea
An exhibition of the work of AA Bronson + General Idea, staged to mark the 50th anniversary of the collective, who were active from 1968 until 1994, when Felix Partz and Jorge Zontal died of AIDS. AA Bronson is the last living member of the trio, and since the end of General Idea has forged his own career, often working within the echoes of the AIDS Crisis, but also working at Printed Matter and founding the New York Art Book Fair. General Idea are maybe most famous for their AIDS works, which aped Robert Indiana's LOVE sculpture, utilising the same fonts and colours and arrangements. It is these works, titled IMAGEVIRUS, which are on display at Maureen Paley at the moment. A timely celebration of an iconic artist group's most celebrated work. At Maureen Paley until 11 November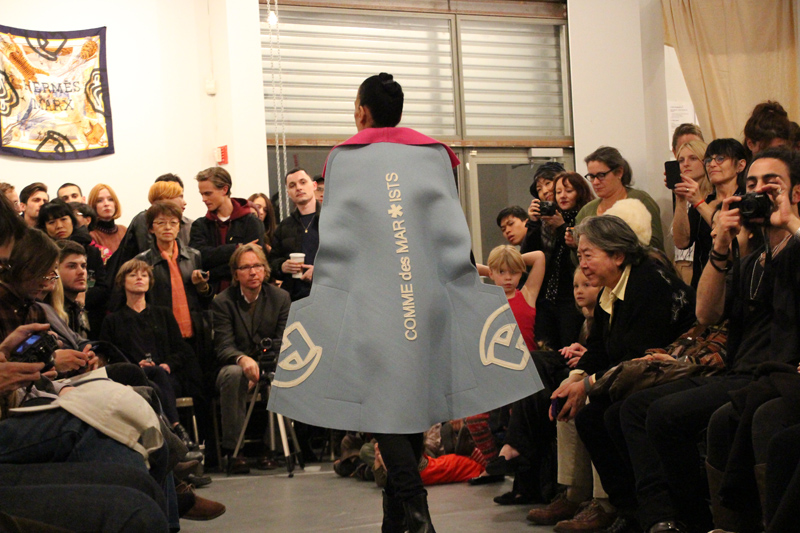 Rainer Ganahl, Comme des Marxists
The Austrian artist presents his Comme des Marxists work in the UK for the first time. A piece of performance art meets fashion show; Comme des Marxists is an acerbic and absurd investigation of politics and fashion, class struggle and consumerism. The garments that Rainer created for the fashion show at White Columns in 2013 -- which are mainly made of felt and impractical to actually wear -- will be on display at the Fashion Space Gallery in London. "This show is much more exciting as it will be displayed in a fashion context and not exclusively as art," Rainer says. "As much as I see myself as an artist and not a fashion designer, I would love to create a fashion line that embraces my concept for the future of fashion. One that anticipates flooded cities in which the lower part of the outfit protects us from poisoned waters and the upper part protects us from lethal boiling radiation." At Fashion Space Gallery until 12 January 2019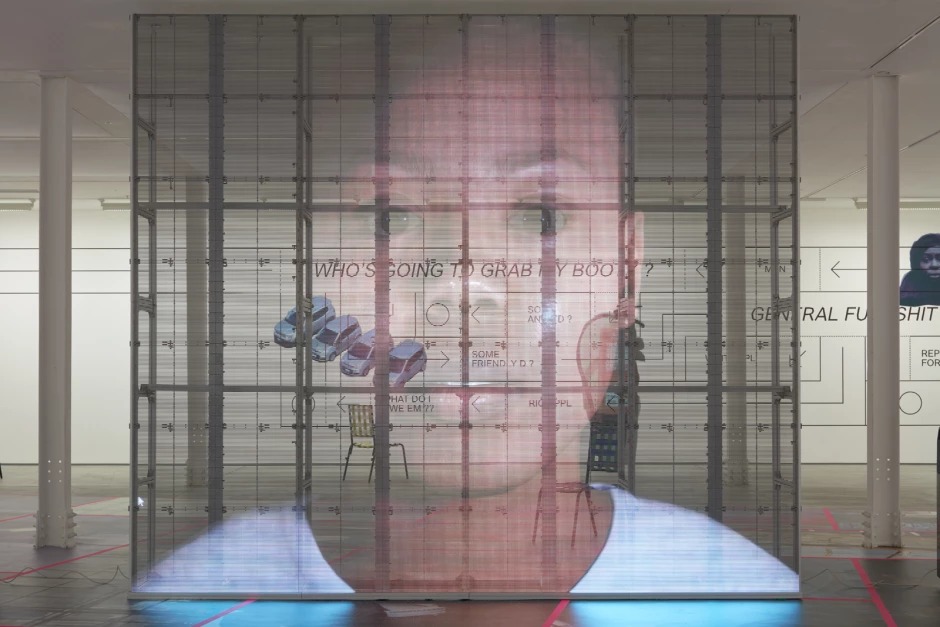 Martine Syms, Grand Calme
Martine's first show at Sadie Coles in London follows on from her ICA show two years ago, which very much marked out her incredible talent for filmmaking. And yet, with Grand Calme, Martine pushes into different territory, an exploration of the self. Less video-based, moving into wider conceptual works. A giant video of Martine's face holographically sits in the middle of the space, which you can text and interact with. The walls plastered with a choose your own adventure style psychological text. At Sadie Coles HQ until 20 October.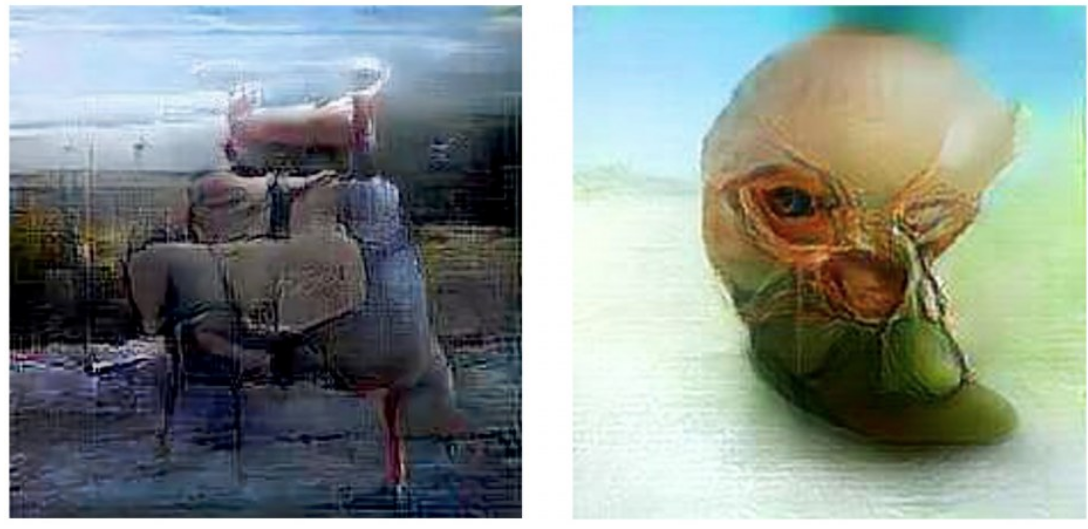 Pierre Huyghe, Uumwelt
The French conceptual artist comes to the Serpentine. According to the press release, "The gallery will become a porous and contingent environment, housing different forms of cognition, emerging intelligence, biological reproduction and instinctual behaviours." In practice Pierre creates work that is poetic and uncanny and unsettling. This exhibition also promises to have a load of flies in it, which should be enough to pique your interest. At Serpentine Gallery until 10 February 2019.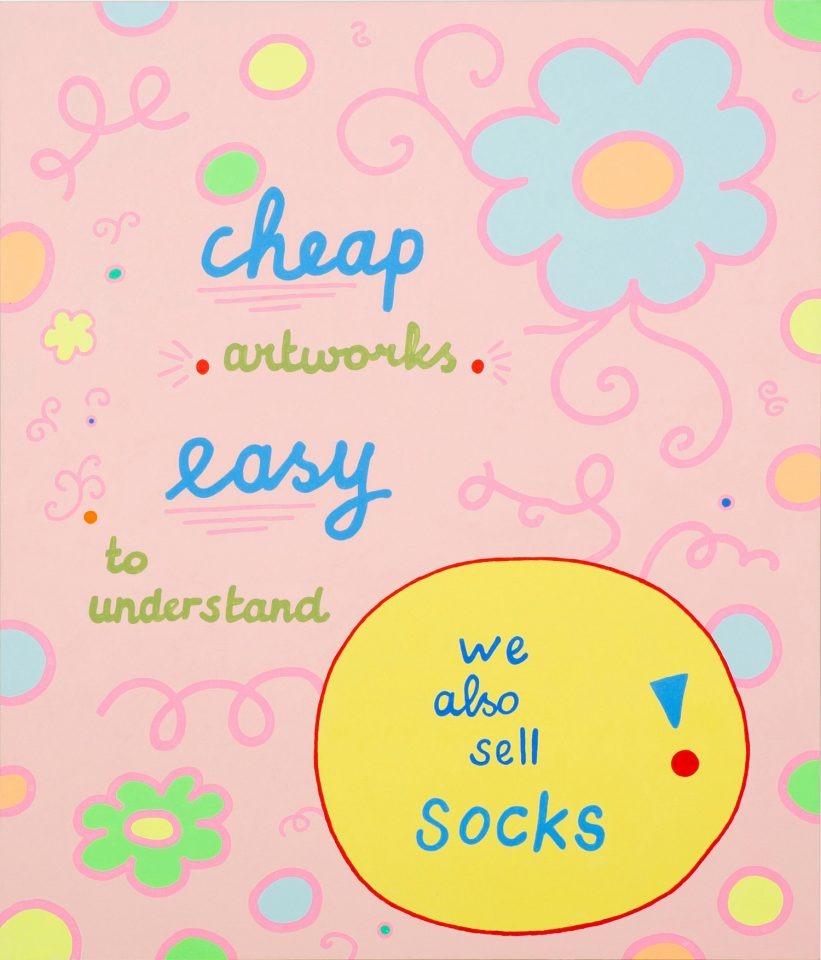 Knock Knock
South London's very own South London Gallery celebrate the opening of their new space, a former fire station just across the road from their old building, with a big exhibition dedicated to humour in contemporary art. The exhibition stretches across both spaces, featuring newly-commissioned works and some old favourites from artists like Maurizio Cattelan, Martin Creed, Sarah Lucas, Pilvi Takala and Amelie von Wulffen. Expect lots of visual puns, dry sarcasm and parodies. At South London Gallery until 18 November.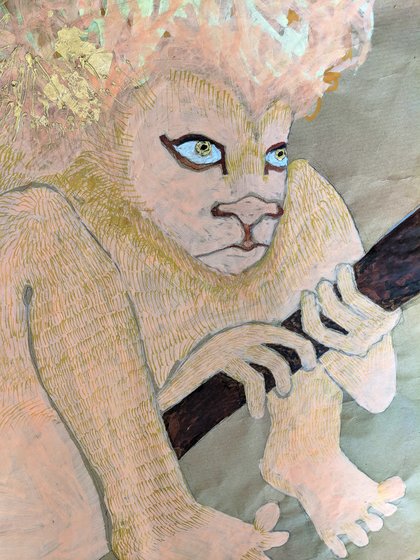 Jesse Darling, The Ballad of St. Jerome
The latest in Tate Britain's Art Now series features the work of Jesse Darling, the artist's first institutional show. Titled The Ballad of St Jerome, the work's starting point is the biblical story of the saint who tamed a lion after removing a splinter from its paw. In Jesse's work the symbology is reversed; the lion, representing nature and wild, is enslaved as much as tamed, or at least the action of taming is never neutral. And there's something a little wounded about the way Jesse makes sculptures, arranged around the space like relics in a church. Her sculptures loom and tremble, encased like artefacts in a museum; each evoking a story of dependency, disability, otherness, beauty and fragility. "What does one lose by getting into bed with a scholar saint who promises healing?" Jesse writes. "And what's a lion doing in a library anyway?" At Tate Britain until 24 February 2019.