watch the insane first trailer for spike lee's 'blackkklansmen'
Spike Lee and Jordan Peele present the unbelievable true story of a black cop who infiltrates the Ku Klux Klan.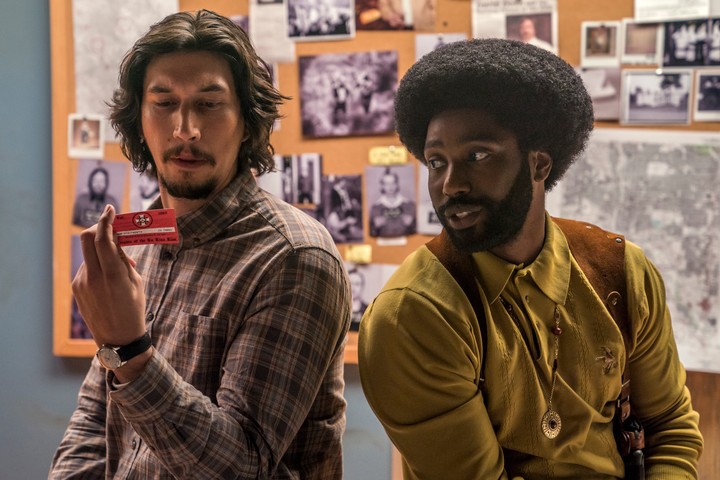 Image courtesy of Focus Features
When i-D recently spoke to Laura Harrier, who stars in Spike Lee's new film BlacKkKlansman, she told us the plot was so wild that "nobody knows it's true." It's not hard to see why. Lee's new film is based on the autobiography of Ron Stallworth, a black rookie cop in Colorado Springs who somehow managed to infiltrate the Ku Klux Klan in the 70s. Stallworth would go on to thwart some of the Klan's most vile schemes and expose its attempts to make its hate-filled rhetoric palatable. What's even more incredible than the real-life plot is that Spike Lee, and co-producer Jordan Peele, have managed to make the BlacKkKlansman more amusing than terrifying.
In the first trailer for the button-pushing film, Stallworth, played by John David Washington, looks decidedly chill as he kicks back in a swivel chair to dial up white supremacist David Duke on a shiny rotary phone, casually declaring he hates anyone that doesn't have pure white Aryan blood running through their veins. Stallworth's cohort in this unlikely mission is a more seasoned detective in the Colorado Springs Police Department, played by the incredulous Adam Driver, who agrees to impersonate Stallworth when he meets the Klan face-to-face. It all sounds utterly batshit, but as the very 70s trailer promises, "Dis joint is based upon some fo' real, fo' real shit."
Watch the trailer for the film below: