frances bean cobain teased more music (and a possible album)
FBC's gorgeous new original is more Nina Simone than Nirvana.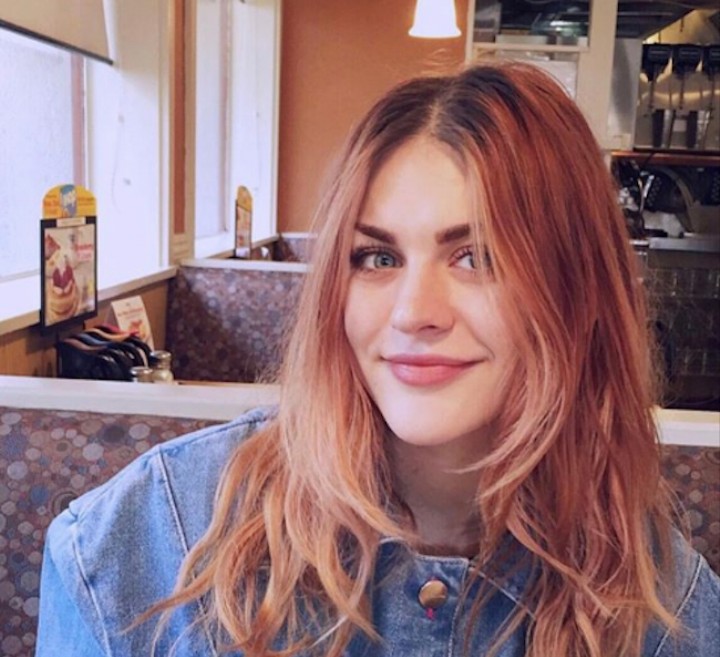 Image via Instagram
They say a hit song is three to five minutes long, but the clips Frances Bean Cobain's been posting to Instagram lately prove time is only a concept. Frances has already carved out a multi-pronged creative career as a model, fine artist, and founder of the internet's best-named, no-BS cooking account. Surely it was only a matter of time before she tried her hand at music, and what we've heard so far is more delightful than soft-baked eggs in avocado with a side of bratwurst butternut squash. Yesterday, Frances posted a video of herself singing a softly lilting summer jam that's already drawn comparisons to Patti Smith and Adele from the only critics who matter: the fans! They're not wrong though — Frances has quite the set of lungs, and considering her only formal guitar education is learning to play "The Middle" by Jimmy Eat World at the tender age of 11, her chords are impressive AF.
This is only the second FBC original the grunge scion has shared with fans so far. Last year, Frances posted a clip of a buttery acoustic song captioned "Not hey there delilah," a reference to a noughties Plain White T's track. She has also shared covers of Leonard Cohen and aforementioned emo pop pioneers Jimmy Eat World. "With regards to music, I don't want to pigeonhole myself and say I am a musician or a visual artist because I feel like it's all-encompassing, and I feel like every bit of my art is related to the other," Frances said in a red carpet interview last year. "So do I want to pursue my music further and see it come to fruition and see something further and see something palpable? Absolutely."
Frances has already mastered one of the hardest parts of music superstardom: fan mail. From her Instagram comments so far, we've gleaned that her favorite genre is "something that no one else in the history of the world has done or will ever do again," and that her influences are hella varied. Frances namechecks artists ranging from PJ Harvey to Pakistani singer Nusrat Fateh Ali Khan. "Basically anyone who oozes/commands their authentic interpretations of the human experience," she wrote last night, also mentioning Nina Simone, Dolly Parton, and LES punk outfit Gogol Bordello. Lastly, she's not done with covers — at least not until she's done "Freak on a Leash" by Korn. The only song she probably won't cover? Anything by Nirvana. Though she does have a soft spot for "Dumb" and "Territorial Pissings."