cottweiler will set your mind and body free
Cupping, yoga, meditation, massage and mindfulness are all on the design duo's alternative therapies menu for spring/summer 19.
Photography Alin Kovacs
Who?
Cottweiler are used to being described as sportswear. But, the truth is, although they orbit the everyday reality of tracksuits, the design duo have always collaged and crafted an altogether different world. Ben Cottrell and Matthew Dainty are a concept-led design duo who respond instinctively to their social environment. In everything they do, there's an intriguing tension between the worlds of nature and technology, sport and fetish. After a rejuvenating retreat to the therapy centre in Australia's Blue Mountains, the pair built on their new age fascinations to create spiritual performance wear. "We're really interested in alternative therapies and have been for a while," Matthew explained backstage. "We introduced it with the aftercare project with Reebok and pushed it even further today." The result was a sincere and fun reminder that we all need to look after mind and body.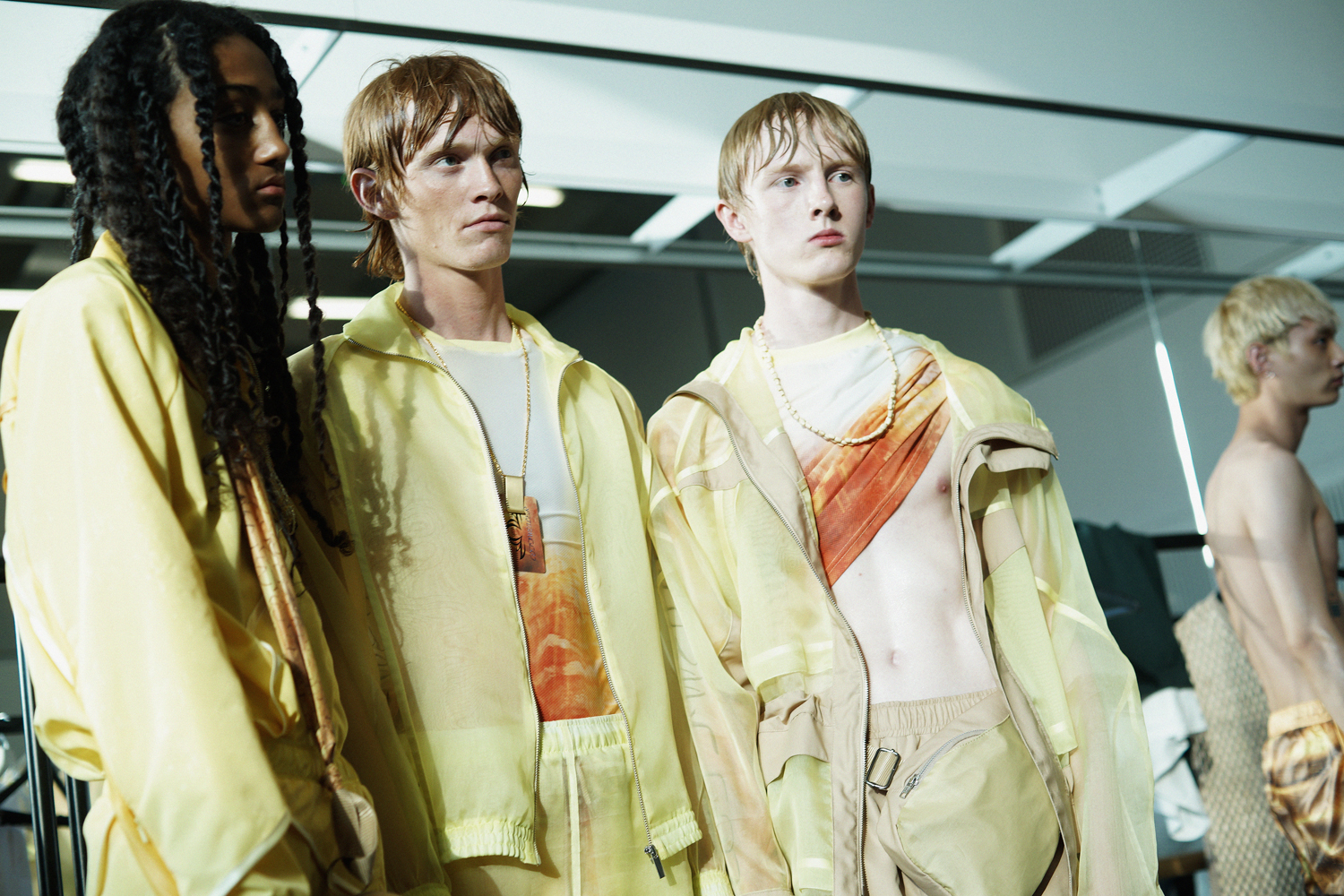 As alternative therapies have long shed their hippie reputation when iPhone apps and a new generation of gurus reintroduced ancient techniques as tools for modern life, this collection echoes a wider movement in society. "For us, whatever we do is really personal to us and if that speaks on a wider scale, then that's cool but it comes from mine and Ben's experiences."
"Good wishes and pure feelings. A new golden age. Personal transformation and world renewal," is how the press notes introduced the collection. After a busy weekend of shows and presentations, this was the R&R we all needed. As we took our seats on the low velvet benches inside the illuminated walls of RAMBERT -- the South Bank home of Britain's first dance company -- a soothing soundtrack spoke: "emotions are like waves: watch them disappear in the distance on the vast calm ocean." Collections are like waves too, and this one invited you to jump right in.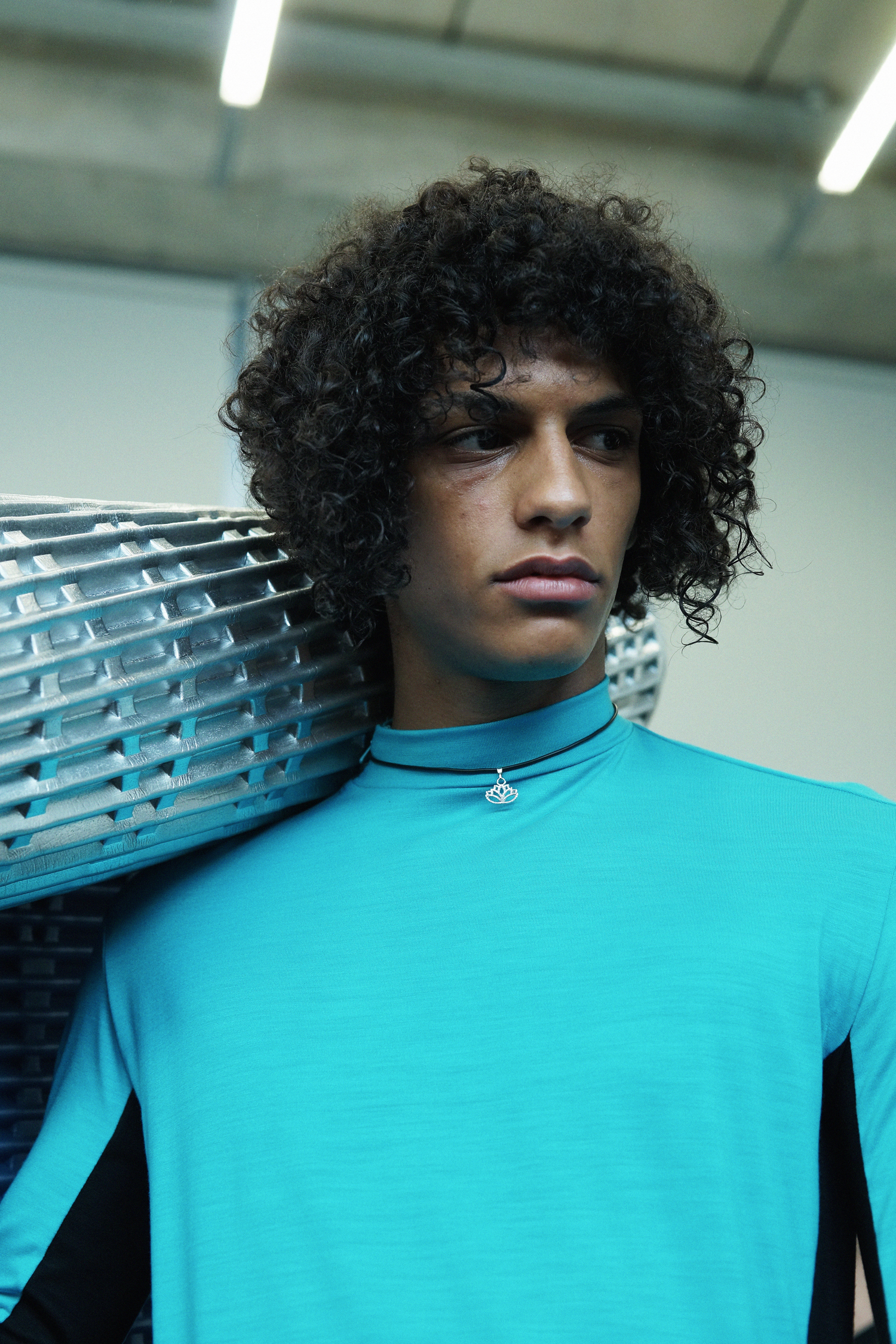 What?
"We wanted to tell the story of a transgression of a character. The boys start off a bit emo, our kind of emo, and then they're fully immersed in this new-age cult," Matthew explained. This narrative saw the opening all-black nylon track suits evolve into colourful transparent utility wear, perforated Nappa leather suits with cut-out erogenous zones, flesh-revealing lotus flower logo T-shirts, short shorts and more. With massage bead-adorned knits, cupped backs and models carrying yoga mats, LCD screen displaying waterfall scenes and meditation bells, there were plenty of tongue-in-cheek moments in this celebration of the power of alternative therapies but the pair were sincere throughout.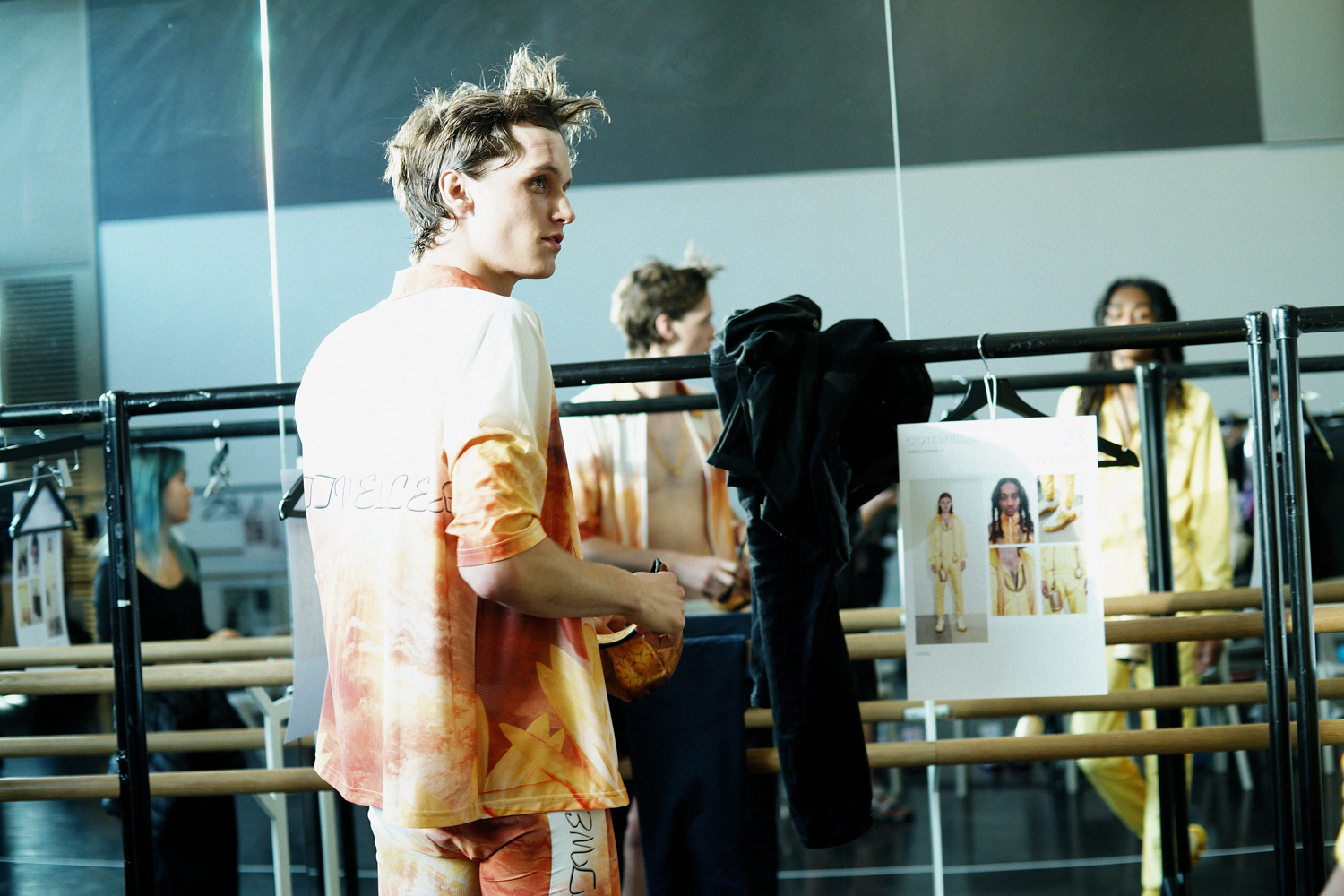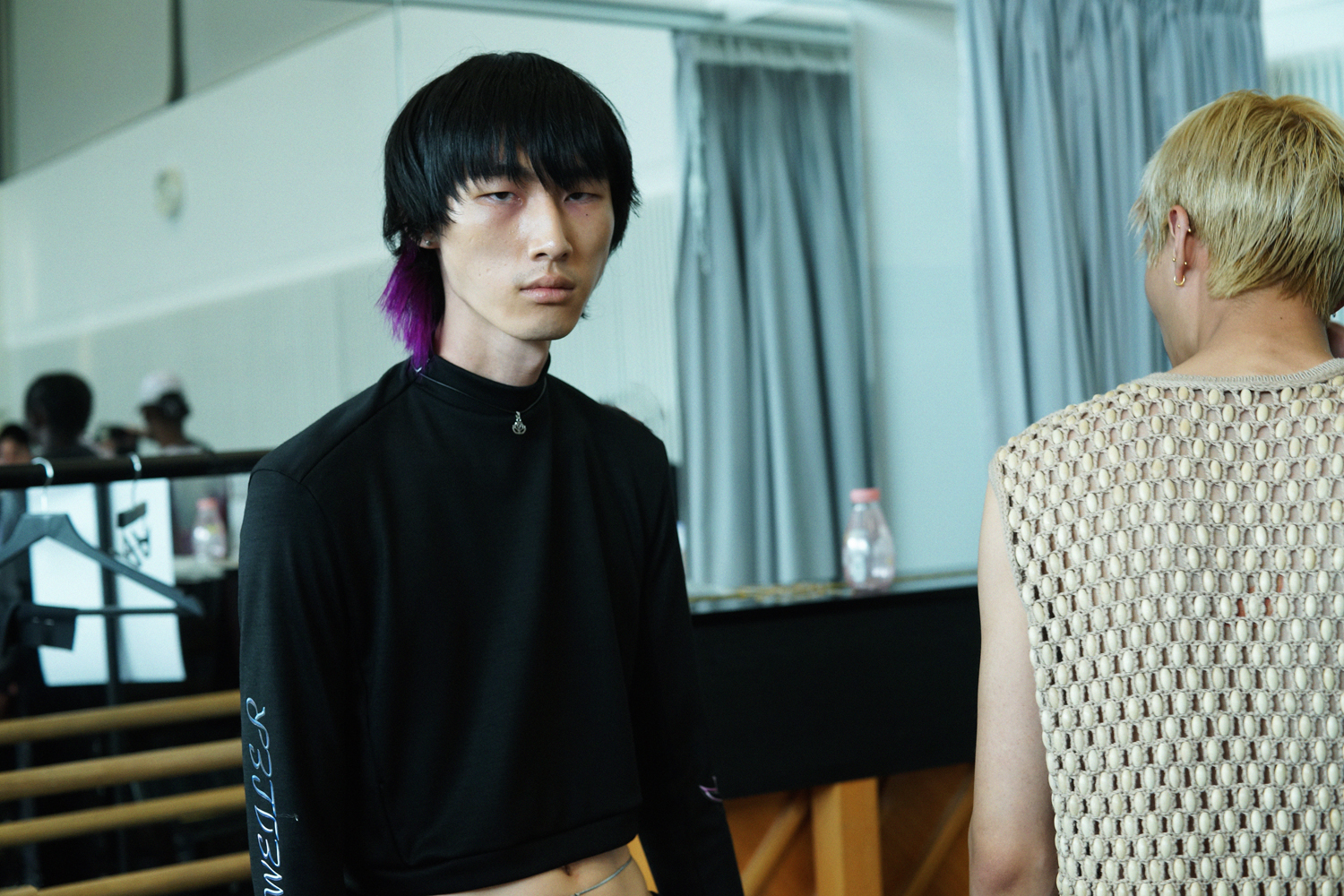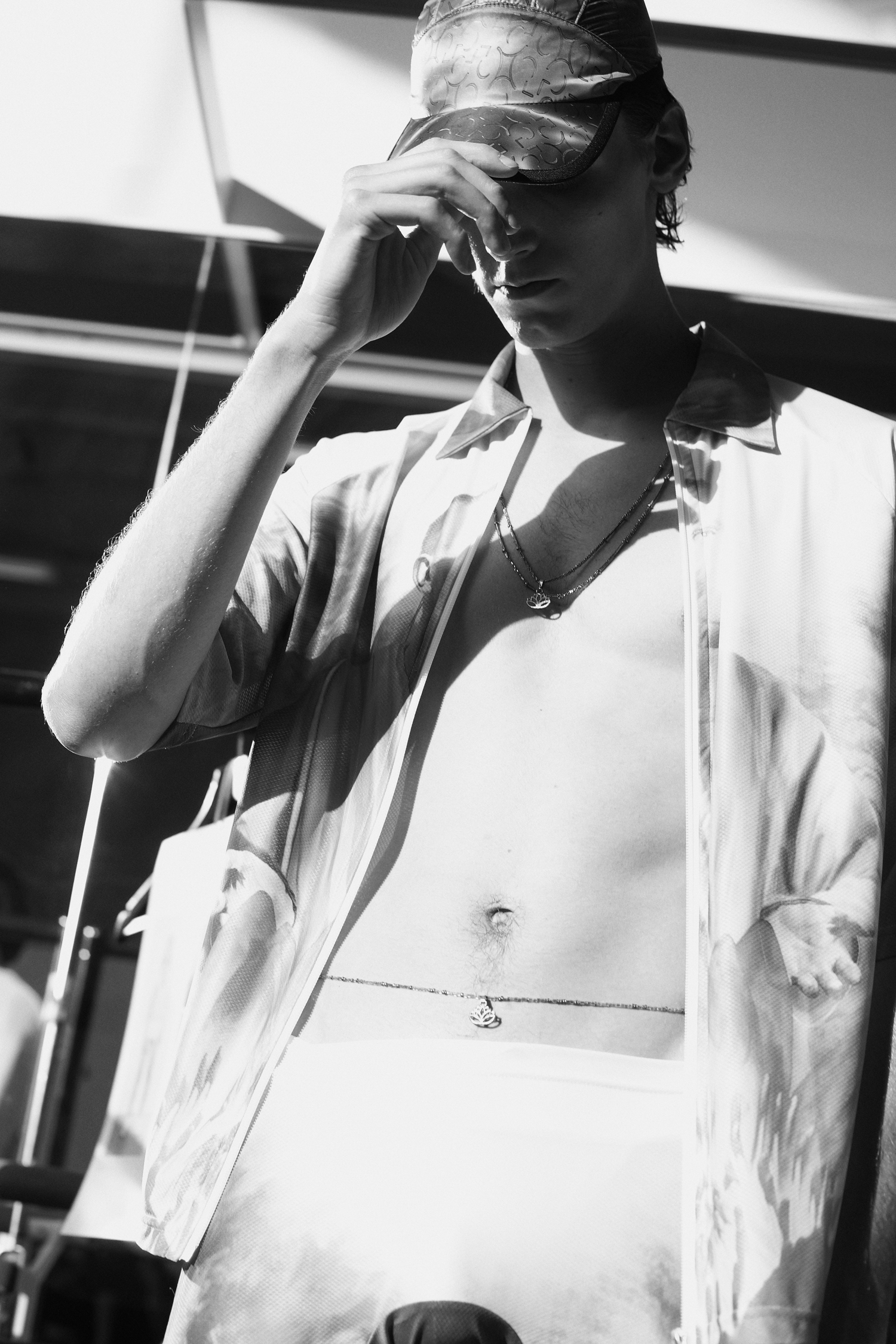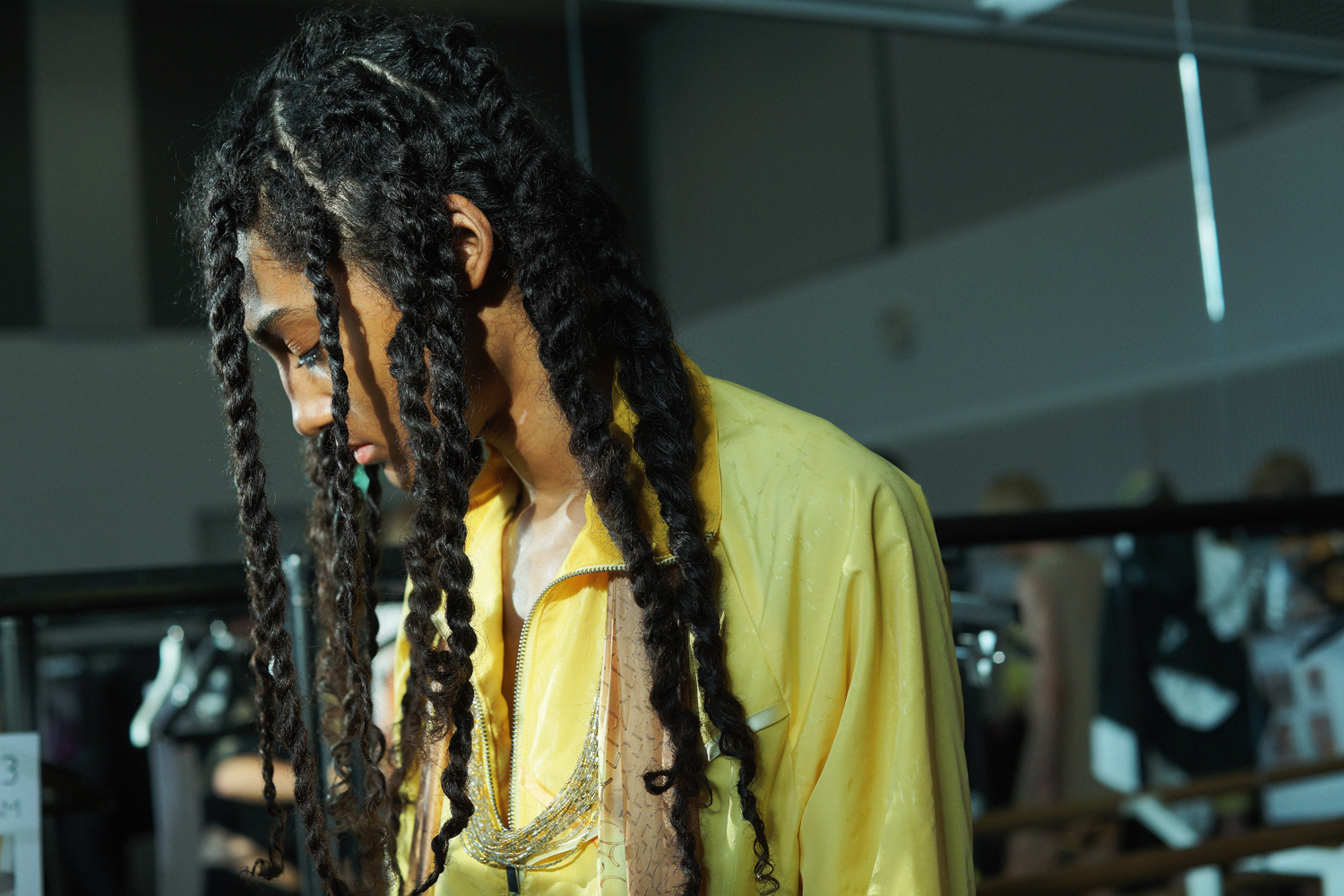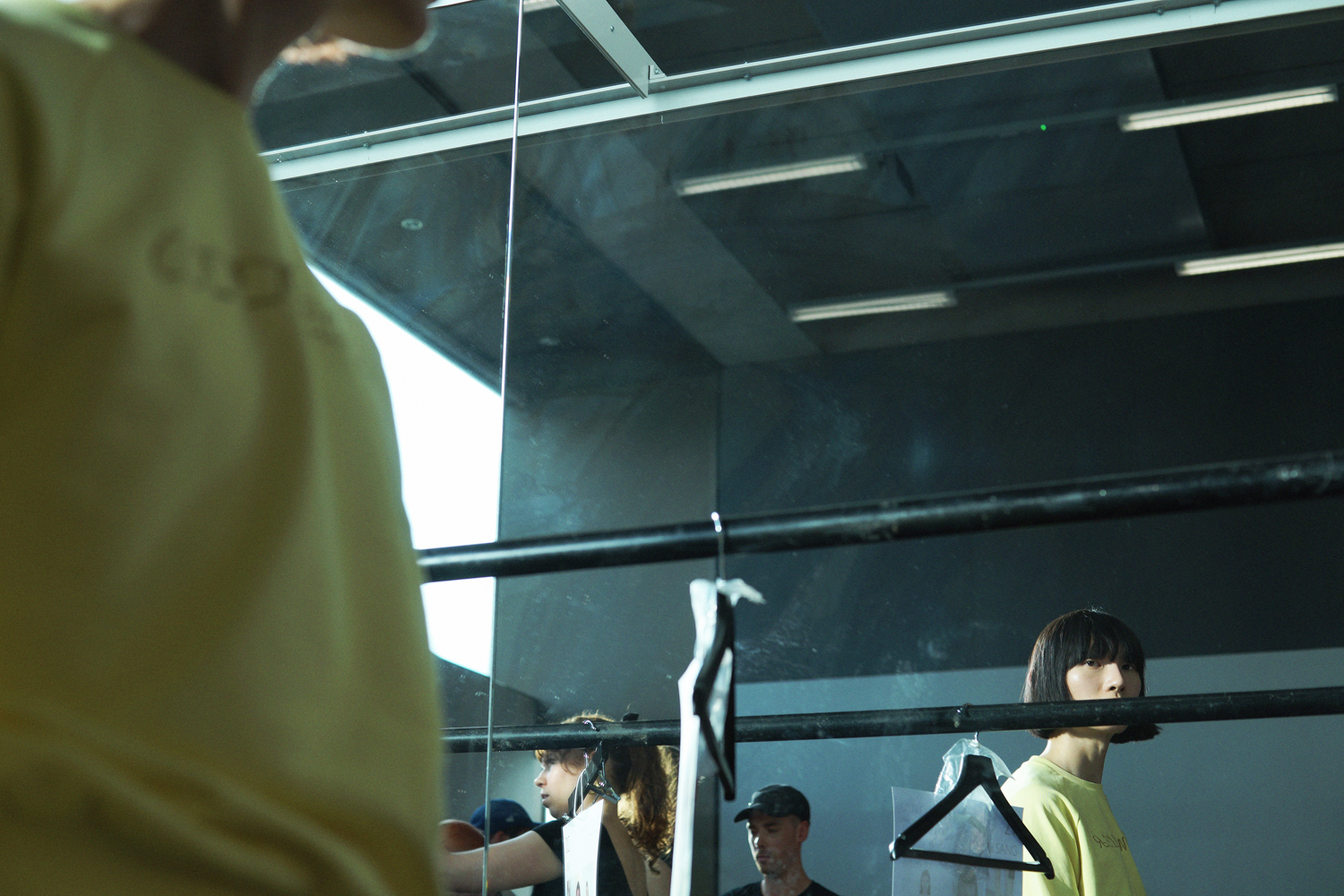 Credits
---
Photography Alin Kovacs
This article originally appeared on i-D UK.