these photos challenge the body, blackness, and gender
Rikkí Wright's ongoing series "SIS" is a deeply personal celebration of black sisterhood.
Photography Rikkí Wright
In the ethereal portraiture of Los Angeles-based photographer Rikkí Wright, black men and women (and often herself) appear solemn and radiant, confident and vulnerable: In one image, a woman in a backless dress is draped across the stairs; in another, a man gazes gently and quizzically at the viewer. "It is important for me to display the multifacetedness of people of color," Wright says. For her ongoing project, SIS, she captured siblings, staring and smiling at each other, in warm tones and a soft focus. Like most of her work, the series is deeply personal: "My sisters were one of my only close models of femininity," says Wright, whose mother passed away when she was two. "Without them, I would not be the woman that I have become today." i-D talked to the 28-year-old photographer about sisterhood and womanhood, and how her work explores the "body, blackness, and gender."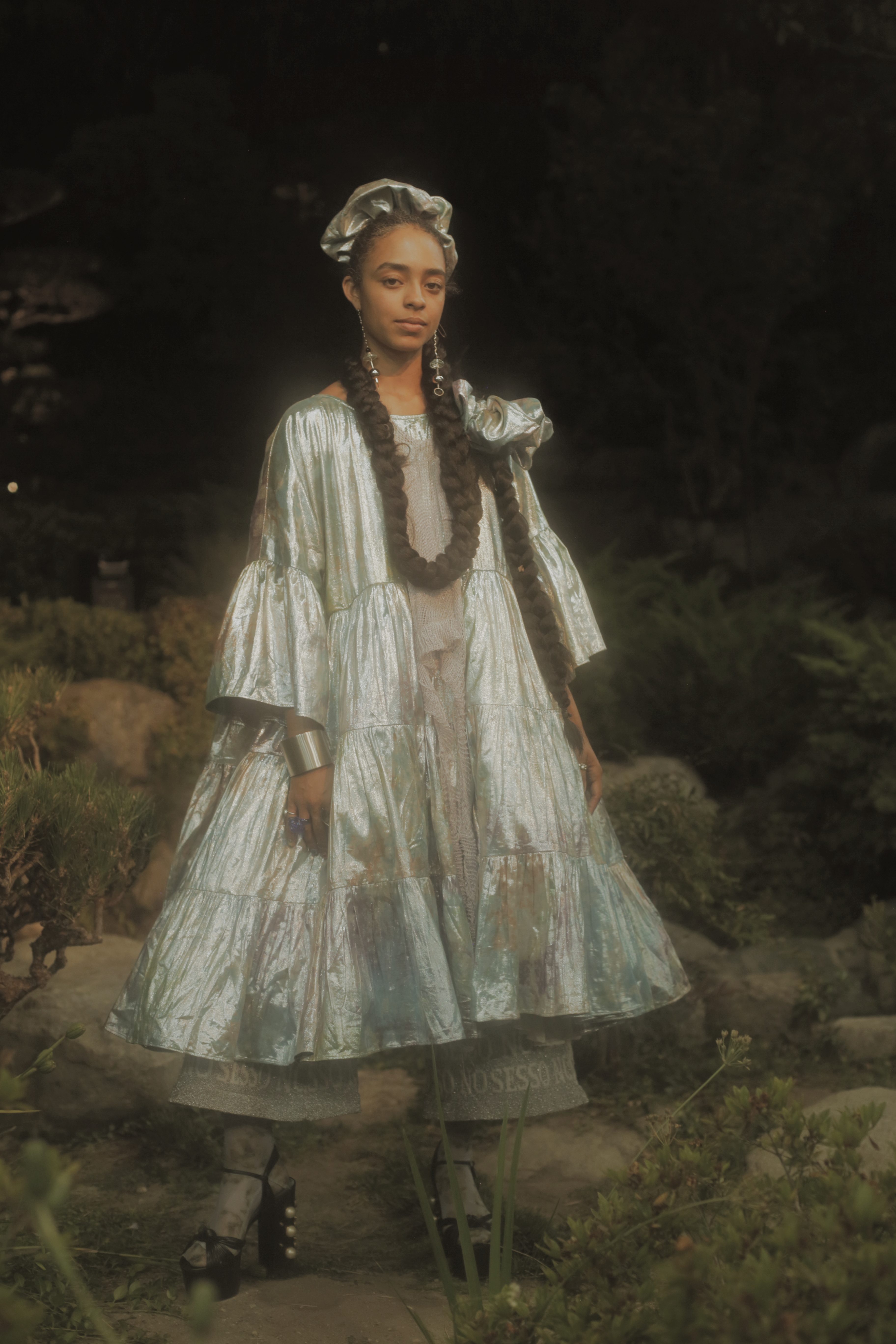 Where did you grow up? What was your childhood like?
I was born in Alabama and spent the majority of my childhood split between the South and the Midwest. My mother passed away when I was two years old, so I ended up spending my school years in Illinois with my uncle's family (on my dad's side), and summers down in Alabama with my grandparents on my mom's side. My grandparents lived on a farm, and I Ioved spending all that time outside, fishing with my grandfather or helping my grandmother harvest vegetables for dinner that night. Summers were a time of serenity and freedom. Back in Illinois, my uncle was a preacher with his own church, and he ran a very strict, religious household. When you grow up in such a restricted environment, it kind of forces you to get creative with how you can have fun. Luckily, I had my older sister and my older cousin, who's also a sister to me. We created random games and experiments together, so our imaginations were able to give us some of the freedom we desired.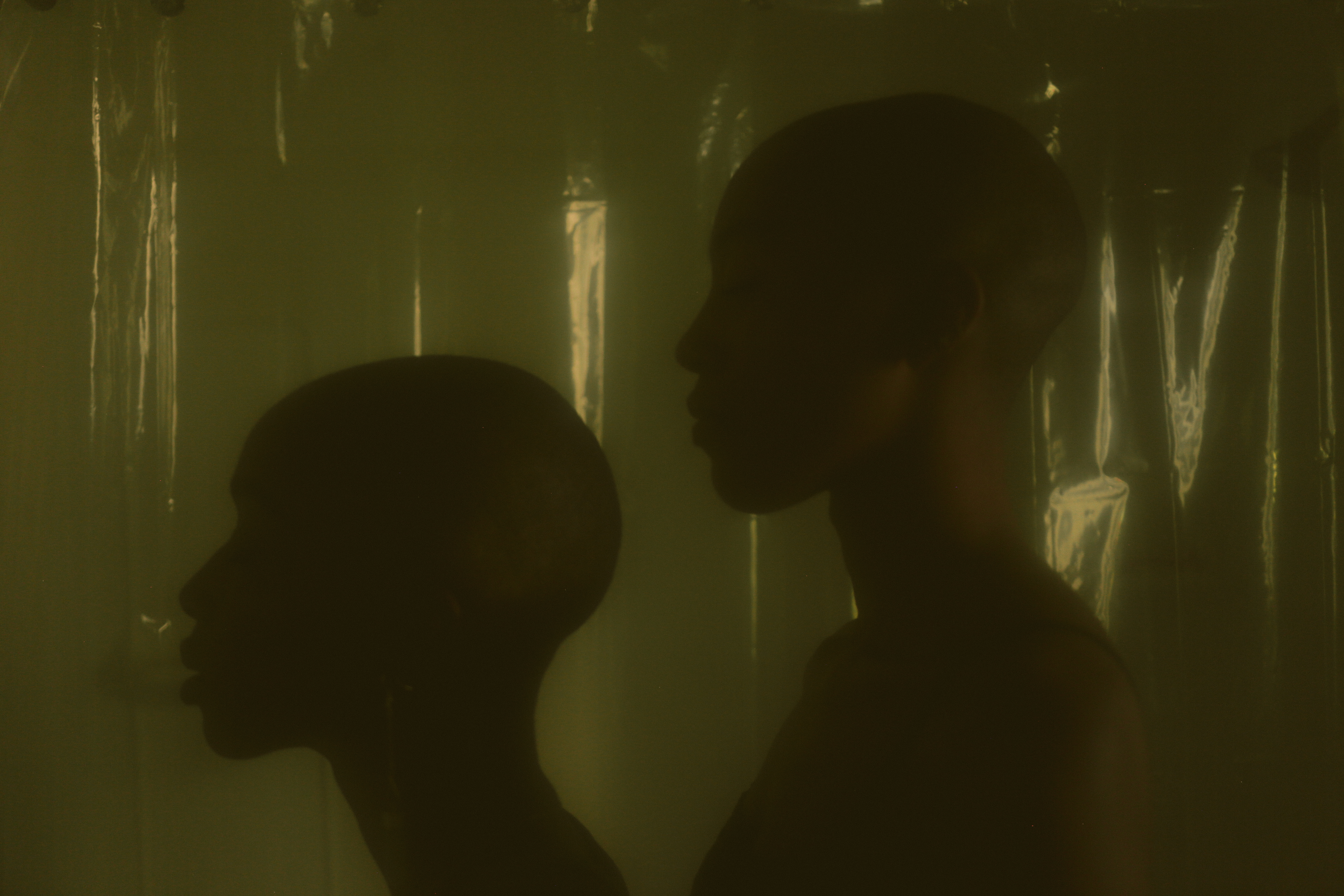 How did your sisters inspire your SIS series?
My mother gave birth to two children before she passed at 32 years old: my sister and I. We have navigated through life together as friends, sisters, and survivors. When we moved into the house with my aunt and uncle, we shared a room with our cousin, who became our third sister. There was no hiding from each other. We went through all the growing pains of childhood and adolescence together. They were my first best friends and my first enemies. They were my biggest protectors and closest allies, but also instilled a sense of fear and apprehensiveness in me. The relationship taught me an instinctual way to survive and move about the world with confidence and intuition, especially since my sisters were one of my only close models of femininity, since my mother was gone. Together, we learned what it was to be a woman. Without them, I would not be the woman that I have become today.
It wasn't until I was older that I started to grasp all this — all these layers of our sibling relationship, the good and the bad, the hard and the soft, the love and the fear, and all the ways we were doing our best to support each other and grow together, despite the obstacles. That sparked my interest in exploring other women's experiences of sisterhood too, and thinking about how these things shape our futures and our lives.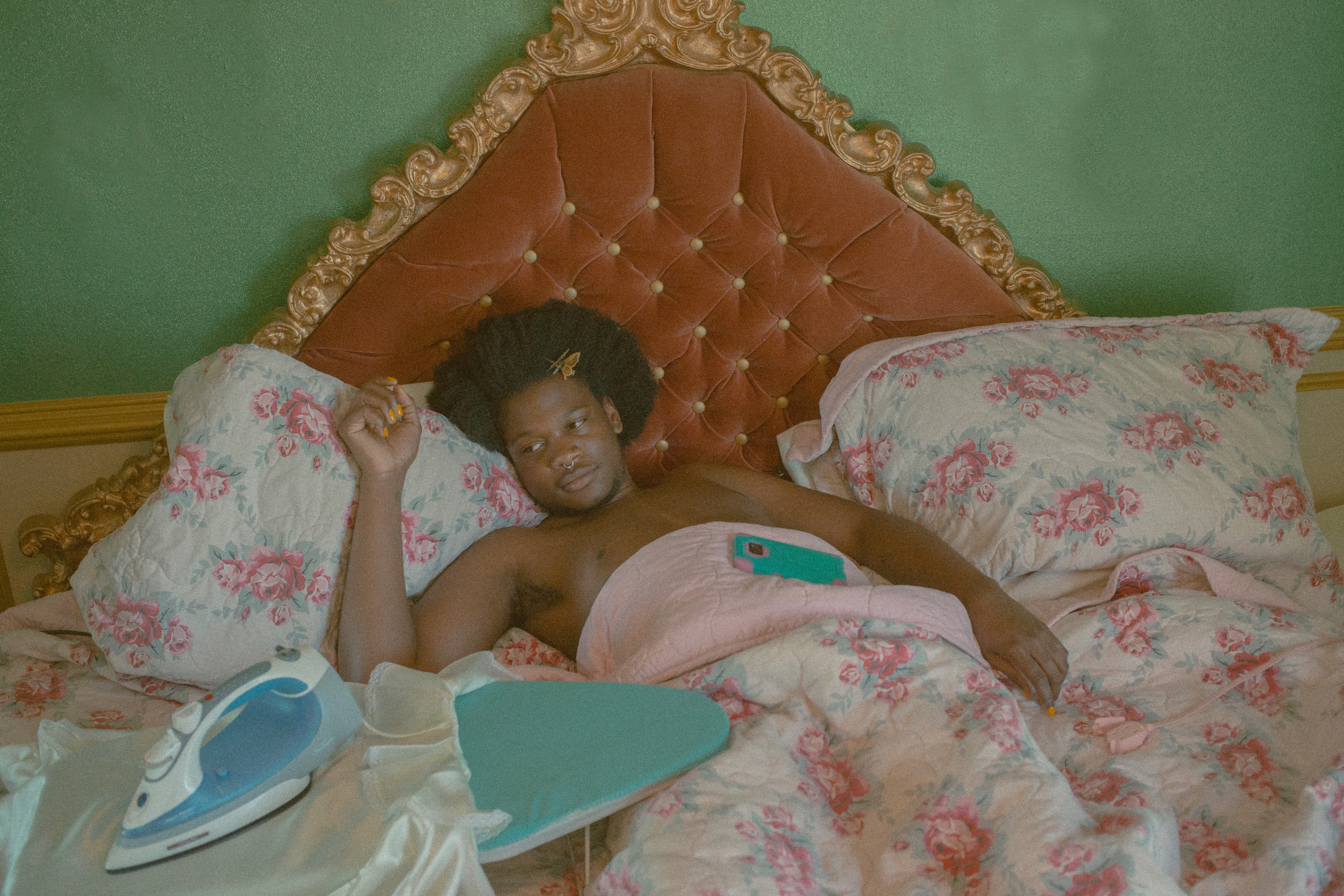 Why is sisterhood among women of color an important theme in your work?
Community is one thing I have always longed for. Throughout this journey, investigating sisterhood among women of color, I have found that to be the common denominator in what we are all longing for: to have a safe space to breathe into and just, be. I believe it is important for women of color to be able to openly share our inner struggles, our interior lives, because by doing that we are able to realize our interconnectedness. There is beauty and healing in seeing something of yourself reflected in another, or in seeing a resonance between your life and someone else's. That experience creates sisterhood.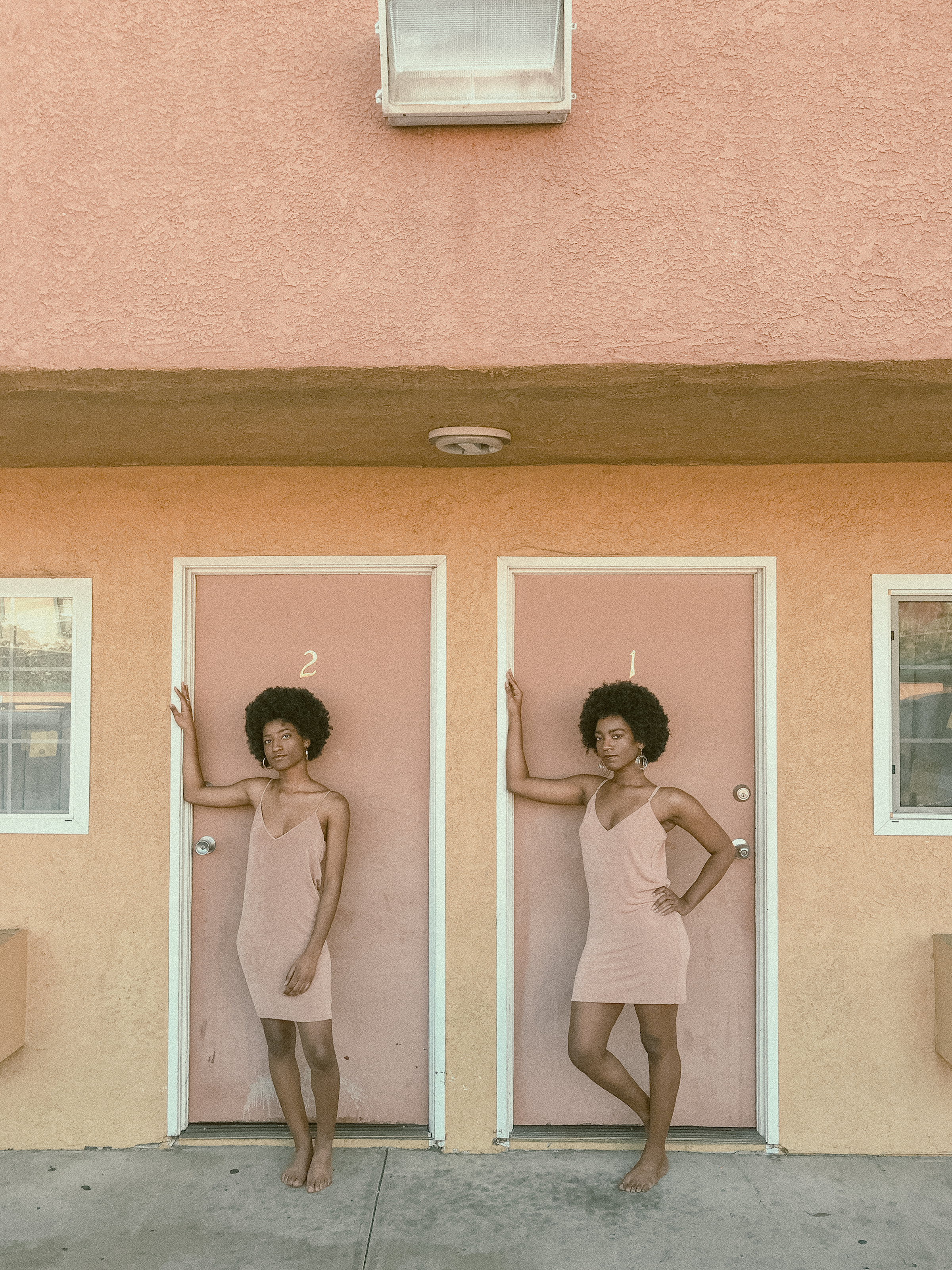 I'm drawn to the soft focus and warm tones of your photos. How did you develop that style?
The softness in my work comes from losing my mother and my longing for femininity. It was my way of reclaiming the softness that I know I possess but that, because my own trials and tribulations in life, I haven't always had the luxury of displaying outwardly. Working with blur, shadows, and darkness is something that I make present in my work because it is a direct reflection of my life. I've experienced many dark and desaturated days, oftentimes feeling like I can't really make out the future. Warmth is something that I desire most people to feel when viewing my images, hence the warm tones. I am deeply connected to nature and the colors of all the spaces I've inhabited — Alabama, Georgia, Florida, and California have heavily influenced my work.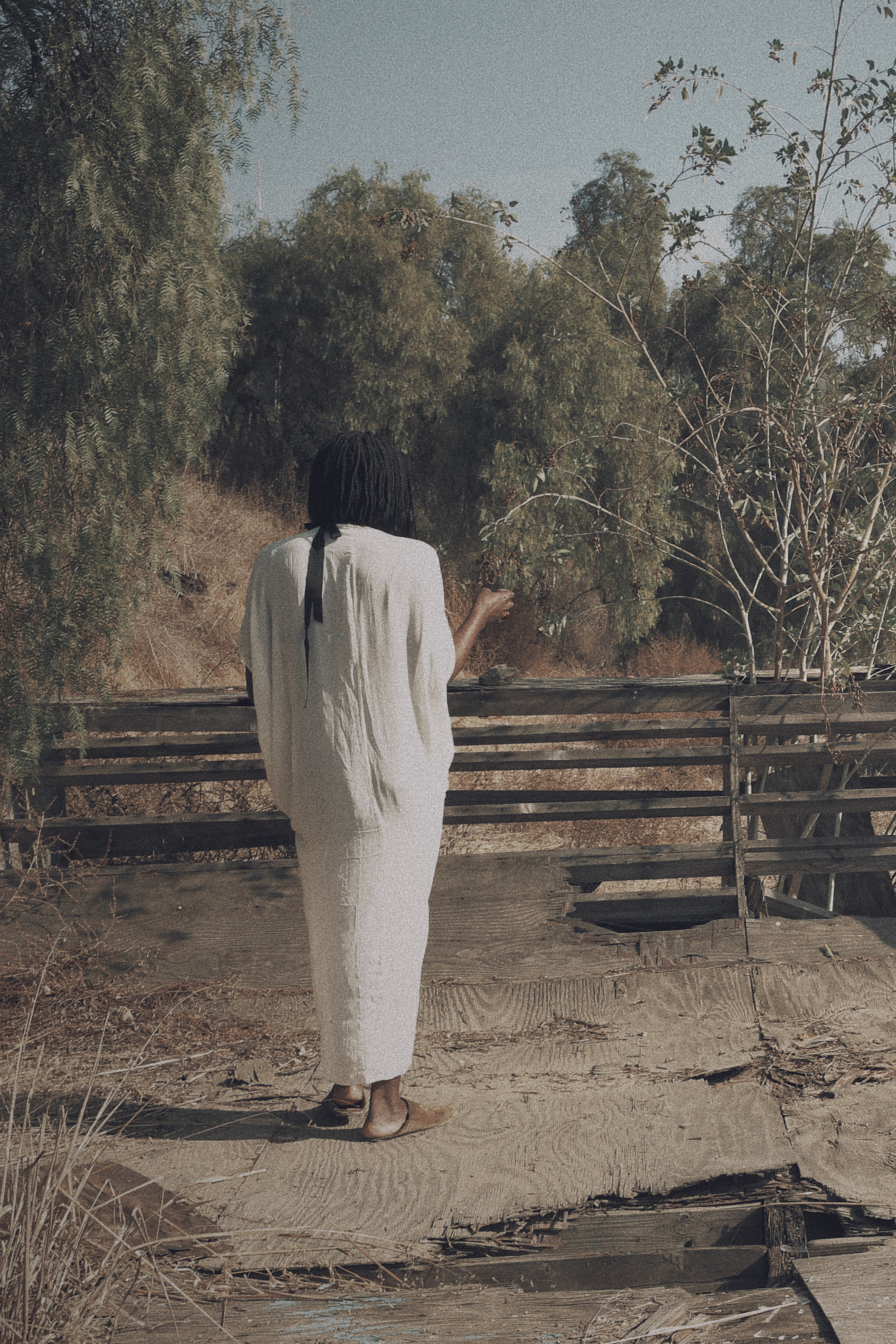 How does your connection to nature play out in your work?
The thing I love most about nature is its ability to be completely honest — what you see is what you get. Similar with the way that I approach photography, I do not manipulate physical parts of the image. There is integrity in truth. My work is deeply connected to the colors nature has to offer because I can see the physical resemblance I have with these shades and tones. I take a lot of self-portraits in nature and I am usually nude. After studying color theory, I realized the red undertones of my skin compliment the greens from the trees, and the warmth of my brownness compliment the blues in the sky and water. It just makes sense for me to create in nature.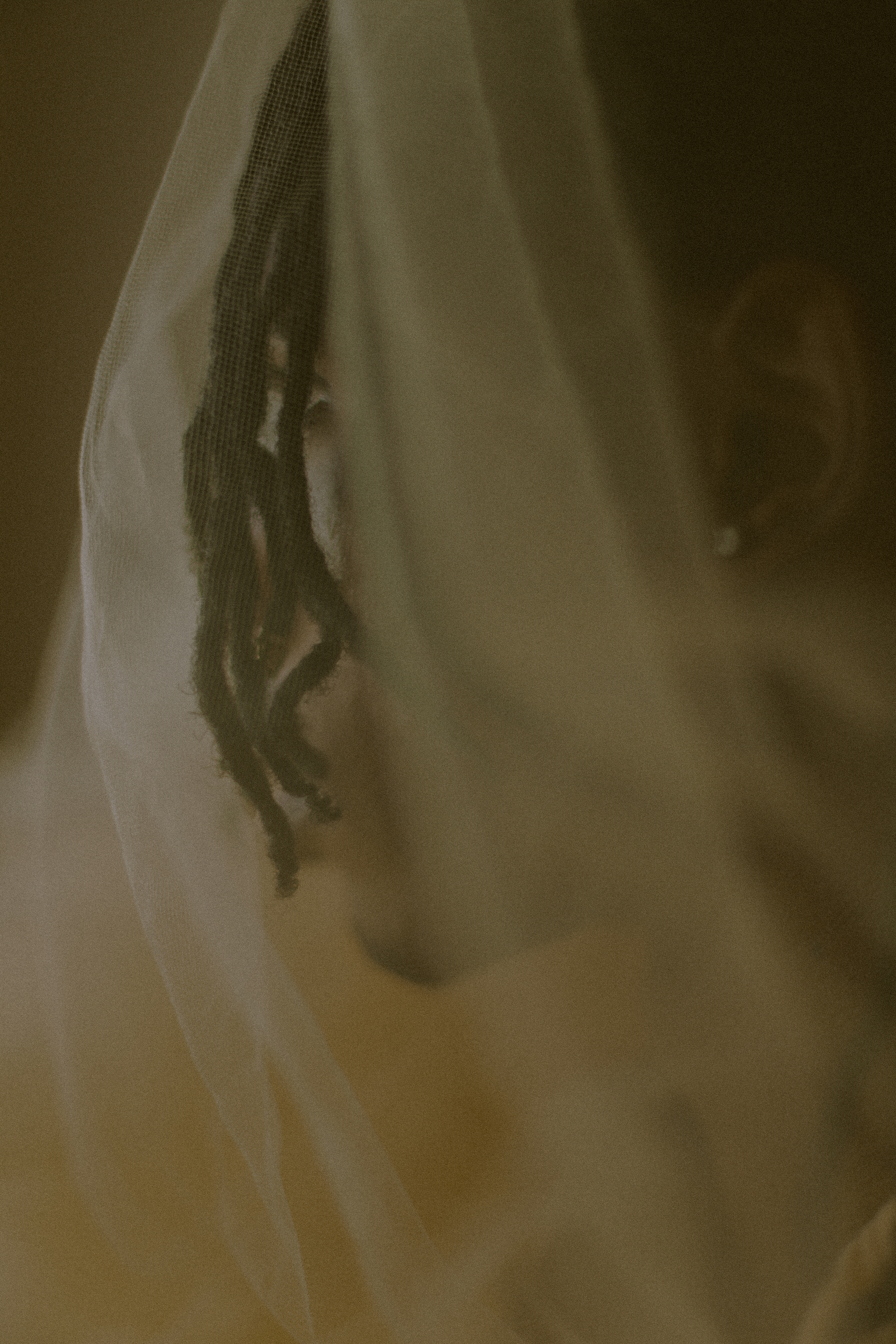 Who are what were your influences?
I've been influenced by Gordon Parks; his use of storytelling while capturing emotion and beauty in the hardships of life. Reading his autobiographies has really influenced the way I choose to capture a moment. Carrie Mae Weems and Lorna Simpson and their focus on the historical construction of the black female body fascinate me. Also, I've studied Roy DeCarava's use of low light and shadows as a tool to force the viewer to really look. One thing shadows tell you is that nothing worth knowing is instantly fathomable.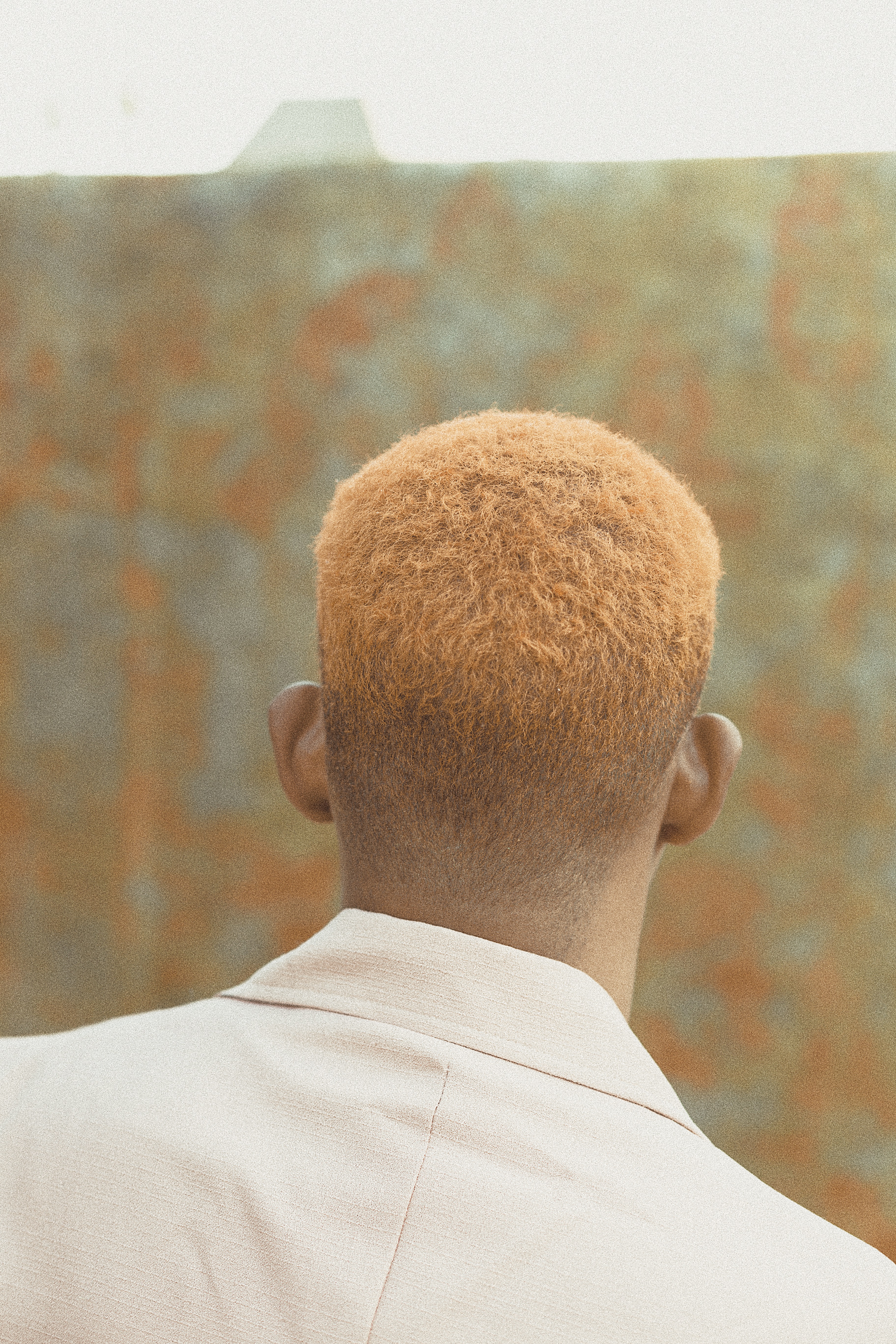 How does your work explore traditional ideas of masculinity and femininity? Why is that important to you?
It is important for me to display the multifacetedness of people of color. I'm intrigued by breaking down stereotypes that are rooted in these really limited ideas of masculinity, especially amongst men in the black community. Hyper-masculinity and its emphasis on physical strength, aggression, and sexuality have caused me and other women pain and distress, so it's been a goal of mine to show the softness, sensitivity, and feminine energy that simultaneously exist in men.
What's next?
It's very much still evolving, but I've been working on a body of self-portraiture in which my body represents not only myself, but also serves as a mirror for the viewer. I'm interested in the ways that art can collapse the boundaries between the individual and the community. I'm also interested in creating work that challenges the standard ways that the black female body has been represented and erased in the history of western art and civilization.
Tagged: