cara delevingne says her young adult novel will creep you out
The novel follows a group of friends as they try to discover why their friend disappeared... then mysteriously returned.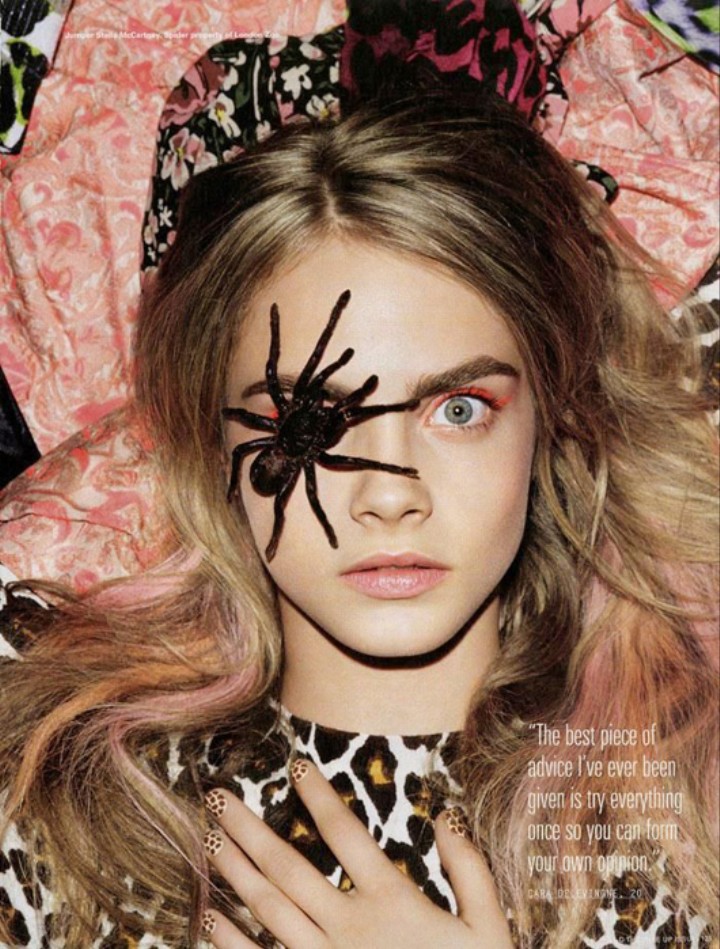 In the midst of everything else she's been doing this year, Cara Delevingne found the time to write a novel. Remarkable stuff, really, when you consider she's been at work on Luc Besson's Valerian and the City of a Thousand Planets for much of 2017.
In fact, Cara's been rather busy year round. In January she travelled to Uganda, where she worked with Sudanese Refugees on behalf of the UN Girl Up program. Then, last month the model-turned-actor-turned-singer shared the film clip for I Feel Everything, her debut Pharrell Williams-produced single. Phew.
Cara first announced Mirror Mirror back in March this year, and by the sounds of things, the book already has a very special place in her heart. "Writing this book with Rowan Coleman has been such a special experience," Cara shared in a press release. "I am so proud and I cannot wait for everyone to read this collaboration between me and one of my favourite writers." Rowan is best known for the bestselling novel The Memory Book.
Yesterday Cara took to Instagram, unveiling the cover art for Mirror Mirror, and sharing a little more about the story we can expect. The novel will follow a group of misfits as they attempt to figure out why their friend mysteriously disappeared. It that weren't spooky enough, the friend is soon discovered floating down a river comatose. To quote Cara: "queue scary music." We don't know about you, but this new coming of age story might just make its way to our bedside table.