jemima kirke stars in zayn's cinematic new video for 'dusk till dawn ft. sia'
Ultimate combo?
|
07 September 2017, 2:31pm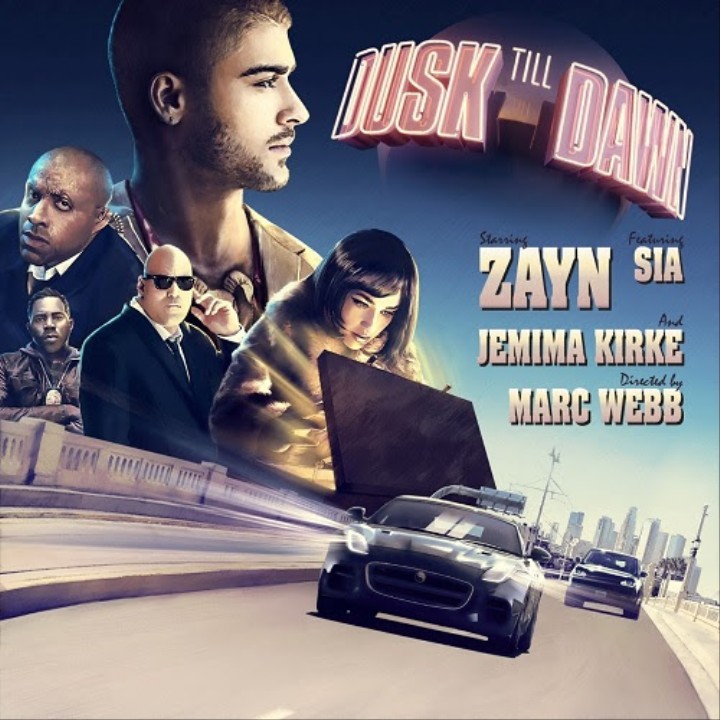 This article was originally published by i-D UK.
The first single from Zayn's second album has arrived! He called on voice of the people Sia for guest vocals, 500 Days of Summer director Marc Webb, and Jemima "music video muse of the moment" Kirke to star as his love interest/accomplice in "Dusk Till Dawn". With less vampires than the 1996 Robert Rodriguez movie of the same name, we get to witness a very emo Zayn gazing out of his Chinatown window, telling his love that he'll be with her from dusk till dawn, etc.
Pursued by a baddy with a facial disfigurement (because that's a surefire way of identifying a wrongun', right?) and soon captured, a detective warns him that his life in the daytime is over, there are eyes on him all the time… so, not just the daytime then pal? His little homies are pissed off, it seems, and his name means mud on the street. "You don't know me," Zayn replies, cool as a cucumber. Full of clothes, the case he was carrying is clearly not what they were looking for and he's set free. He and Jemima Kirke played them real good.
The short film references all manner of cult movies, including Scarlett Johansson's Under the Skin (that wig/coat combo), Pulp Fiction (that glowing briefcase), and True Romance (that Bonnie and Clyde shit) and is super cinematic. Looks like Zayn might have acting potential.
We're left, however, with two questions. Firstly, will the forthcoming album follow in the footsteps of his 2016 debut Mind of Mine and go straight to number one worldwide? "The next two singles should be following soon," Zayn said this afternoon on Beats1. "Album soon after... there's some big people on there." Sounds promising. Secondly, why didn't Gigi take on Jemima's role a la Bella in The Weekend's "In The Night"?