laverne cox is working on a secret project with beyoncé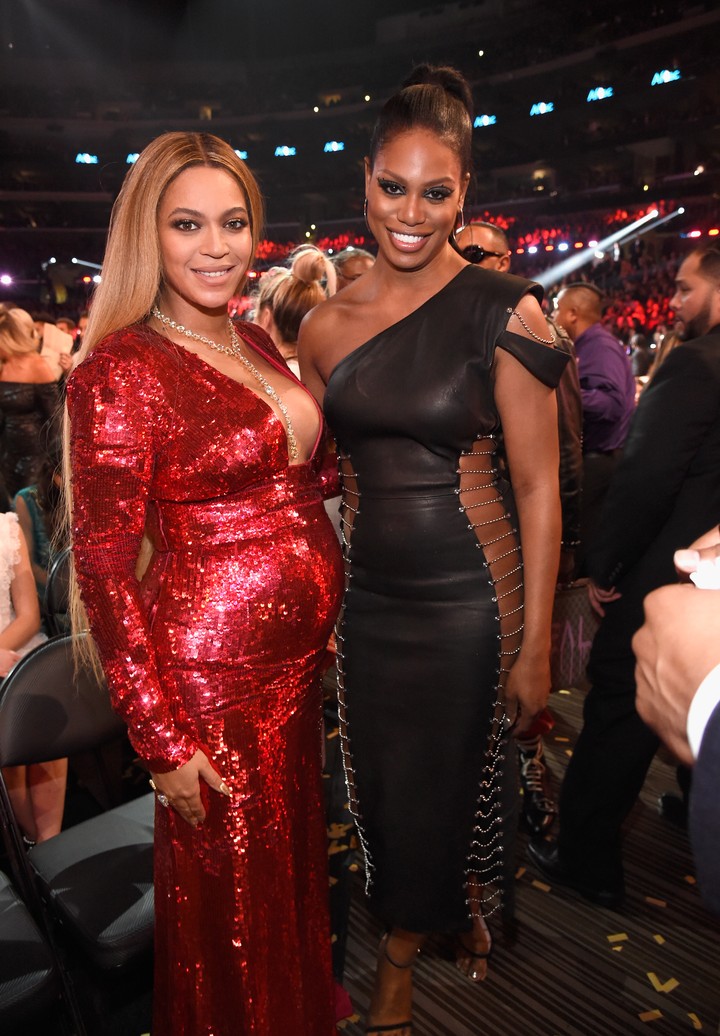 In 2016, Laverne Cox was having a normal day at work until a bouquet and handwritten card from Beyoncé showed up. The Doubt and Orange Is the New Black actress reacted as most people would react had the queen just praised their beauty and slayage, Instagramming the gift and thanking everyone from Beyoncé to God to the manufacturer of her waterproof mascara. Laverne had an equally enthusiastic response to meeting Beyoncé in person at the Grammys in February, proudly noting that she managed to wait until after the moment before bursting into tears. So we can only imagine the number of deep breathing exercises that were required before she could calmly tweet the following:
"I have no idea [how this happened] to be perfectly honest," Laverne said to Access Hollywood about the mysterious project. "I'm like, does she pick out her biggest fans ever and let them work with her? It's pretty amazing." Given the level of secrecy surrounding literally everything Beyoncé does, it's doubtful any more details will be revealed before September 6, so good luck trying to relax over Labor Day Weekend.