Photography Stephanie Sian Smith, courtesy Sister Magazine
an exclusive look at sister zine ahead of its launch at tate modern
Launching with an event at the Tate Modern this Saturday, the new Sister Magazine celebrates confident, outspoken women.
|
08 September 2017, 12:55pm
Photography Stephanie Sian Smith, courtesy Sister Magazine
Ahead of their exciting launch event at the Tate Modern this Saturday, Sister Magazine have given i-D an exclusive look at their 7th edition, The Space Issue. Celebrating the confident, outspoken women featured in the zine, the launch will include a panel discussion hosted by Editor-in-Chief Beccy Hill, with issue stars Claire Davis, Laura Allard Fleischl, Camella Agabalyan and Gina Tonic.
"It's super exciting to be launching The Space Issue at the Tate Modern tomorrow, as their book shop was actually Sister Magazine's first ever stockist!" Beccy tells i-D. "Exactly five years ago, I had just graduated from university and the then magazine buyer Julien bought all the copies I had printed for my final project, and that's how everything started for real. It's nice for things to come full circle."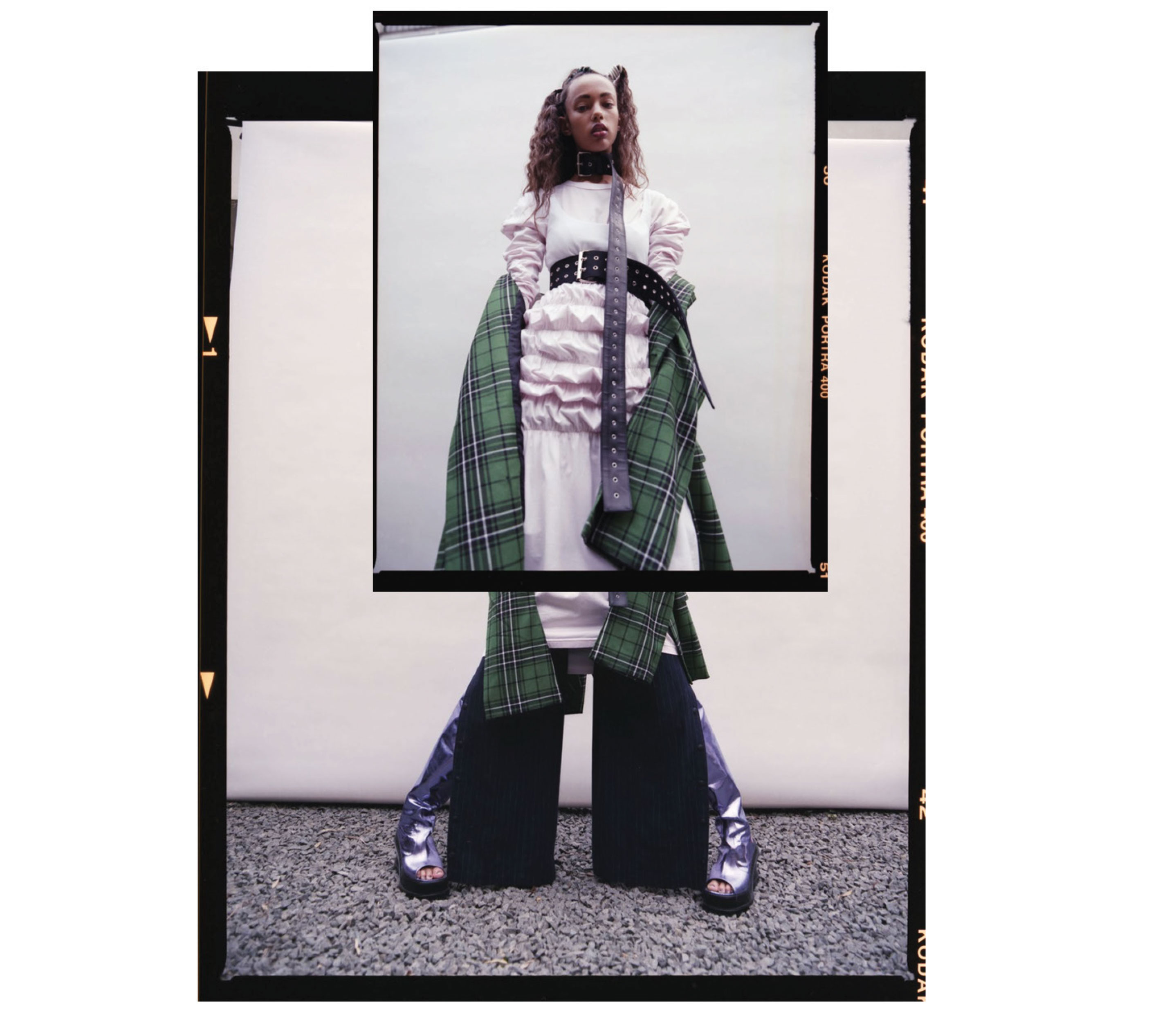 Launched in 2012, Sister is a bi-annual, independent publication, aiming to provide a platform for women's issues. The core belief of the magazine is that all issues are women's issues, and that through discussion and publication of the magazine, we can achieve real, concrete change. Enjoy an exclusive peek at images from the zine (which you can order online), and enjoy some of Beccy's favourite quotes, below:
Illustrator, Hattie Stewart: "Try your absolute best to switch off from social media when you're working, completely disengage as much as you can. Seriously it's bad for your health. Make a mess -- BE a mess. Don't worry about styles, that'll come naturally. You try to focus too much on that and you'll most likely miss out on creating something original and unique of your own. Play, experiment and collaborate."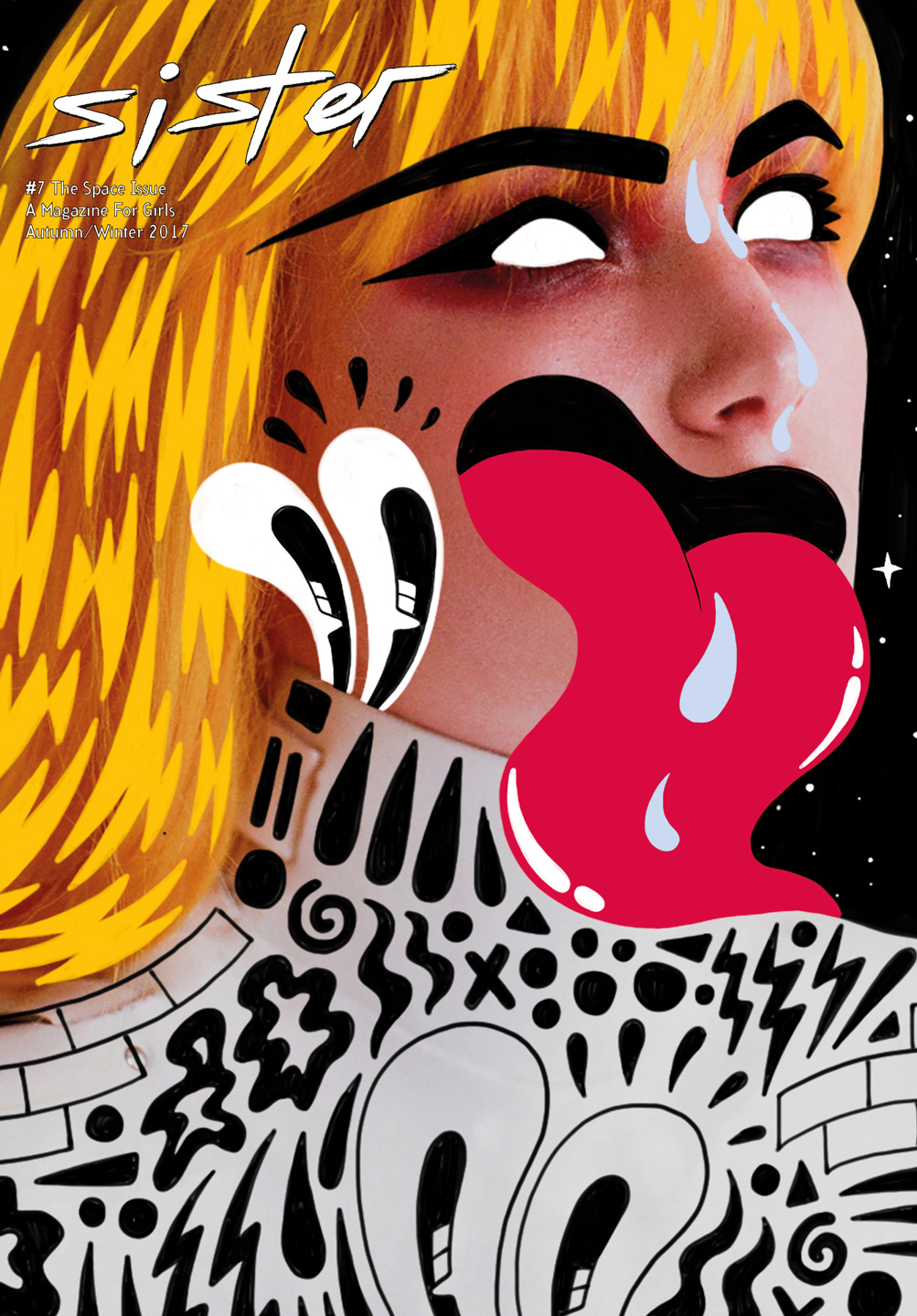 Hanger designer, Claire Davis: "When I design, I have a girl gang in mind. They're a fictional one, but it's very reflective of my group of mates. Every character in my crew, is in my fictional crew. They're in a gang and they all believe the same things. They're all confident to some degree, but some less than others cos that's real life."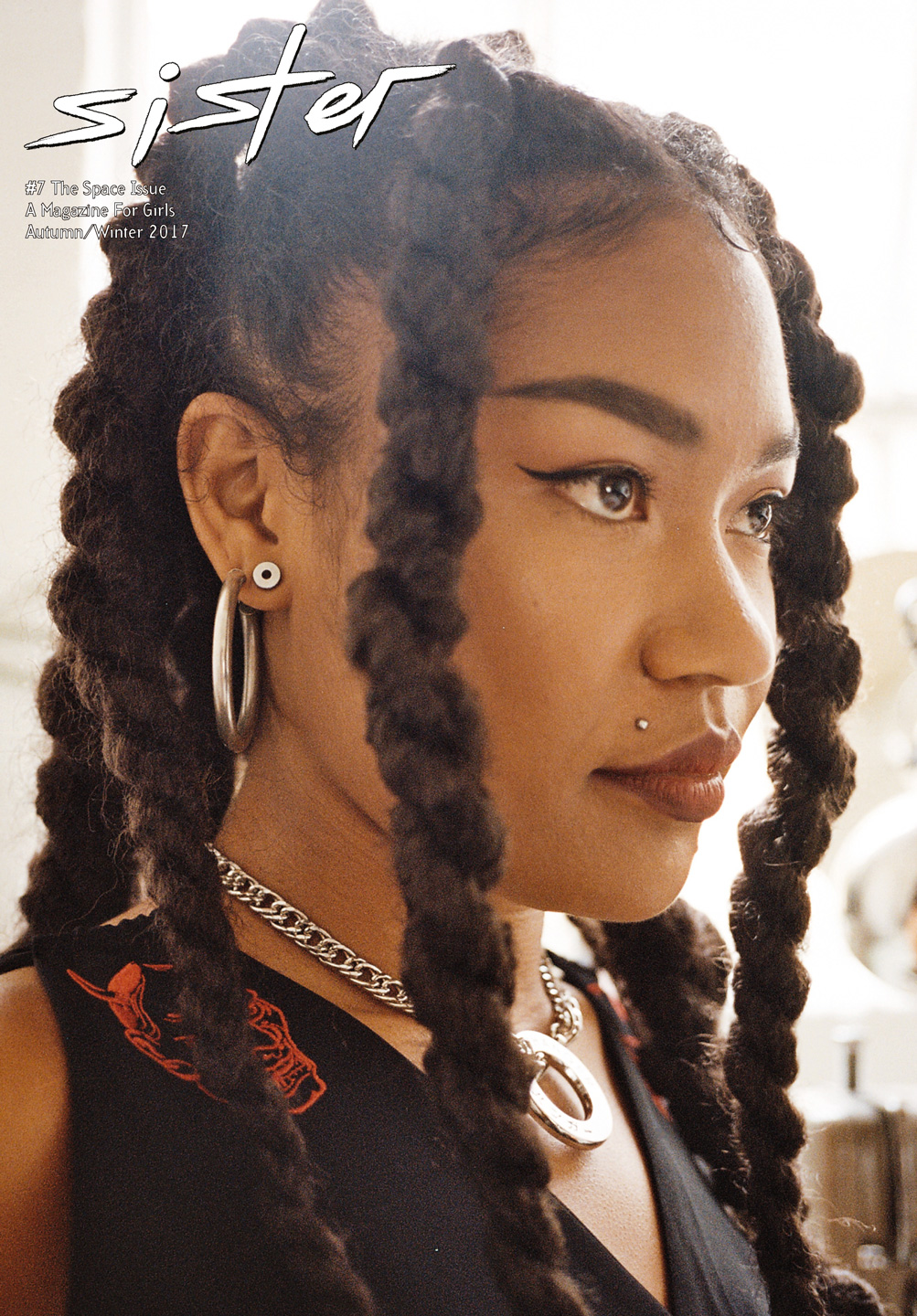 Musician, Louise Chantal: "Women are always told what to do in the music industry but are rarely encouraged to think for themselves. That's been my experience."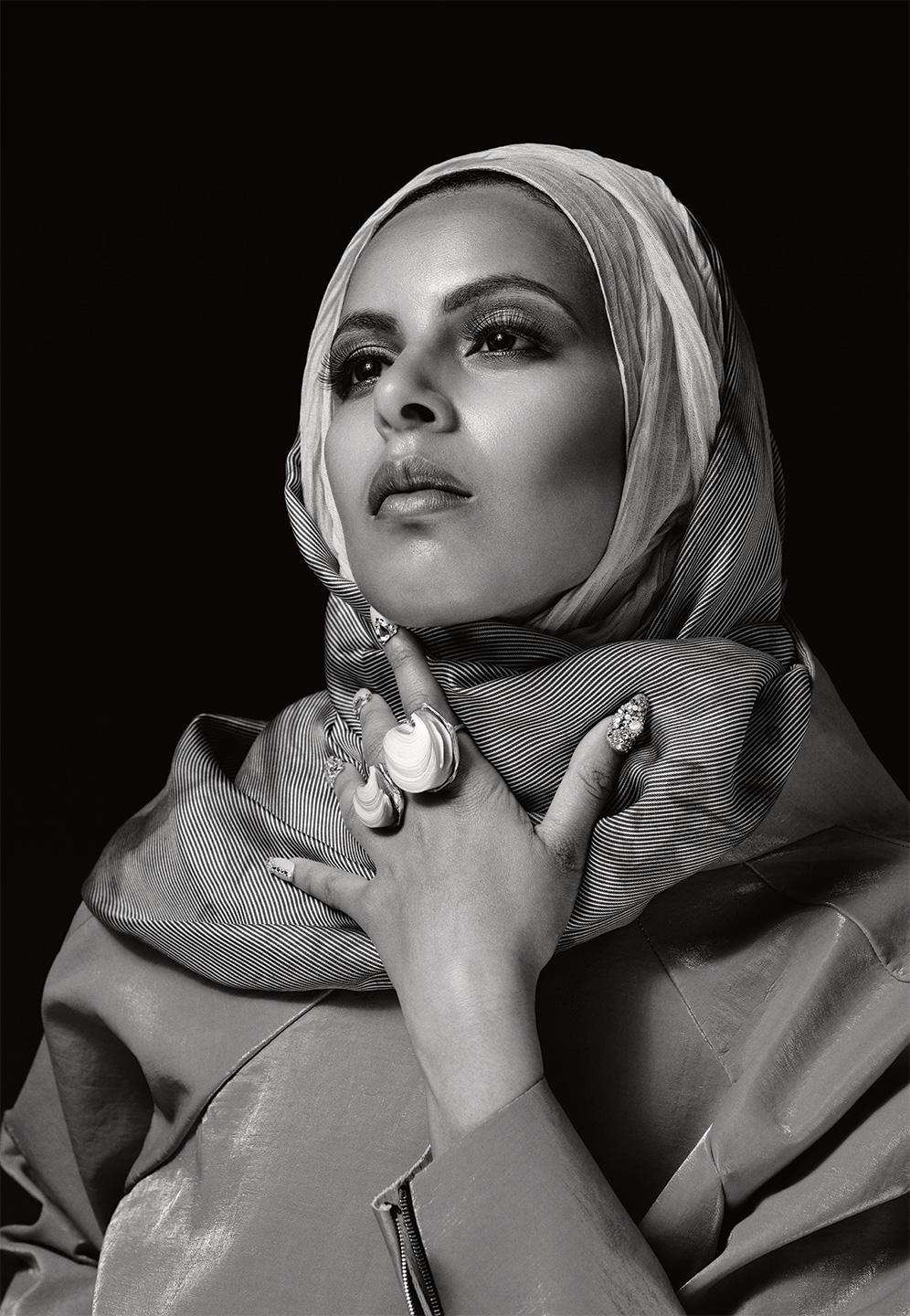 Stylist and vintage dealer, Gabriel Held: "I grew up attending the New York private school where they filmed the TV show Gossip Girl, which cost more than my mother's annual salary. I would always go to the thrift store and sell things back to the girls I went to school with, which is essentially what I do today."
Insta babe Lashaunae Steward: "Existing as a confident, fat black girl online makes many people deeply uncomfortable and all they can do is try to break you. If you are being bullied anywhere, IGNORE THEM TO THE FULLEST. Never let a bully win."