Photography Zachary Chick
how rapper aminé captured malia obama's heart, and yours
We join the rising rapper for the most important meal of the day.
|
08 September 2017, 9:51pm
Photography Zachary Chick
I meet Aminé in the East Village for breakfast. The Portland-native rapper (born Adam Amine Daniel) is in town from L.A., his adopted home. Aminé orders scrambled eggs, and when the dish arrives, it's as yellow as his debut album's comical cover.
That record, titled Good for You, dropped a little over a month ago. Across 15 tracks, it takes in and twists up Outkast-esque Southern rap, indie rock, heady R&B, and dancehall-inflected pop du jour. It's been hailed as "one of this year's most intriguing hip-hop albums and also a bold statement of left-field pop," by The New York Times. "Wedding Crashers" (a mid-album cut featuring Migos's Offset) blends Jack-in-the-box windup cranks and airhorns. Somehow, it's a banger.
Good for You arrived well over a year after its mega-viral single "Caroline" began making waves. (As I walked to meet Aminé, two boys cruised past me on Avenue A. The speaker strapped to one of their bikes blared "Caroline"'s distinctively woozy beat). Aminé recorded the now-triple-platinum smash on his laptop while studying at Portland State University, and trying to make a lane for himself in music. It's since found fans in Beyoncé (who responded to her "Caroline" lyrical shout-out with a sick rollerskating video), The Spice Girls, and Malia Obama.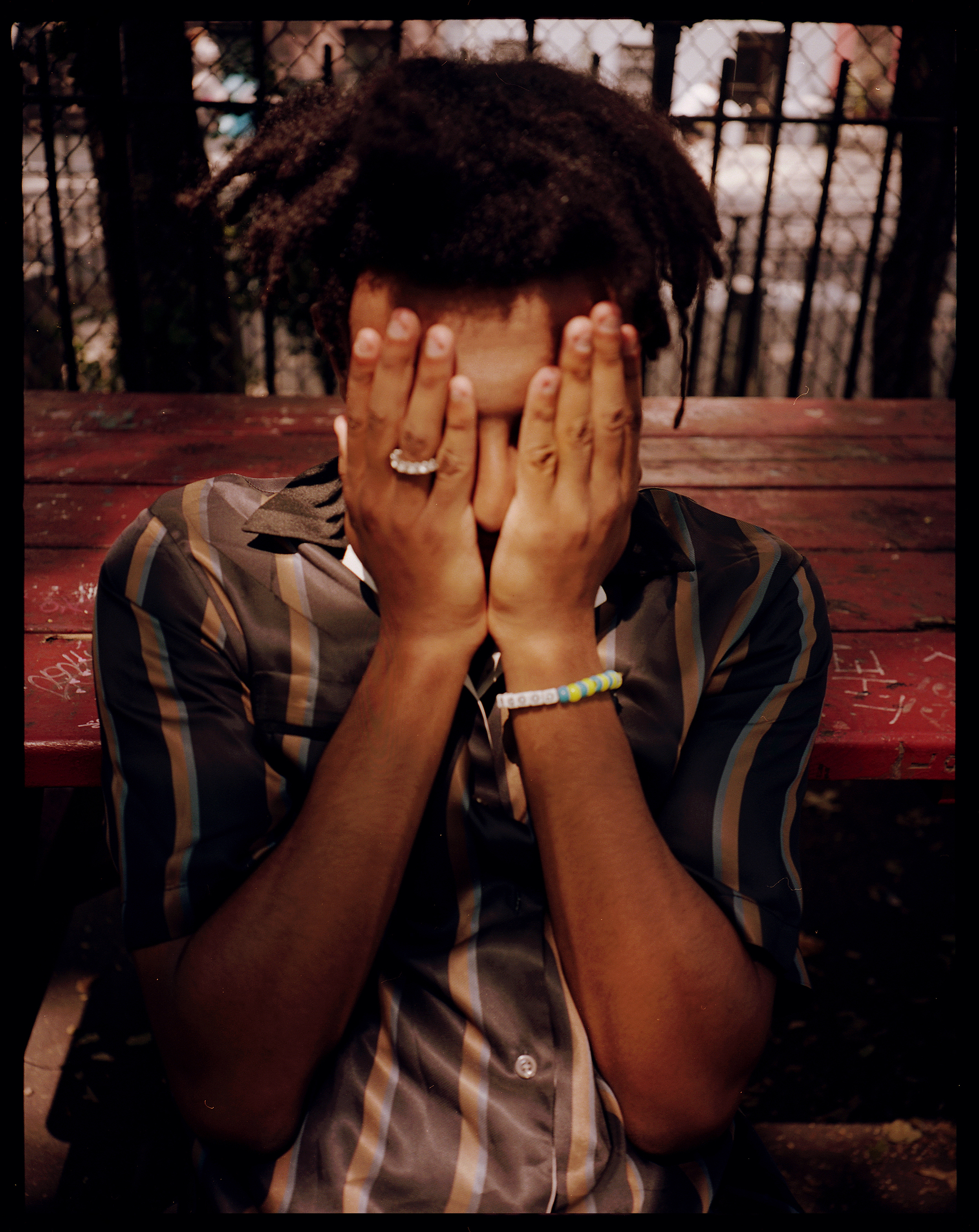 "I was doing Lollapalooza for the first time, and it was one of the biggest crowds I've ever performed for," Aminé tells me of meeting Malia. He noticed ten thousand iPhone cameras shifting to his right, and looked over to find the former first daughter dancing with her friends. "I came offstage and a Lollapalooza security guard came up and said, 'Malia Obama would like to speak to you.' She was a super-normal, cool, regular American teen." Precisely the kind of company Aminé keeps.
Like his pal Tyler, the Creator (they went trampolining together for Tyler's birthday), Aminé is working to expand his creative practice beyond music. He incorporates narrative skits into his music videos, and casts his friends to play the parts — even if they've never acted before. He made a real-life version of the newspaper on Good for You's cover, and asked each of his friends to write something for it. Steve Lacy (18-year-old wunderkind musician, producer, and member of The Internet), for example, wrote about tattoos. "I went to his house in Compton and took photos of his tattoos on disposable cameras," Aminé says.
The newspapers were released at pop-up installations in New York, L.A., and Portland. Kids lined up for hours, but got to have their pictures taken with the paper on a toilet — just like the cover. "I built it in as a way of inviting people into my world." Before he sets off on his first-ever nation-wide tour, we spend a morning in Aminé-world.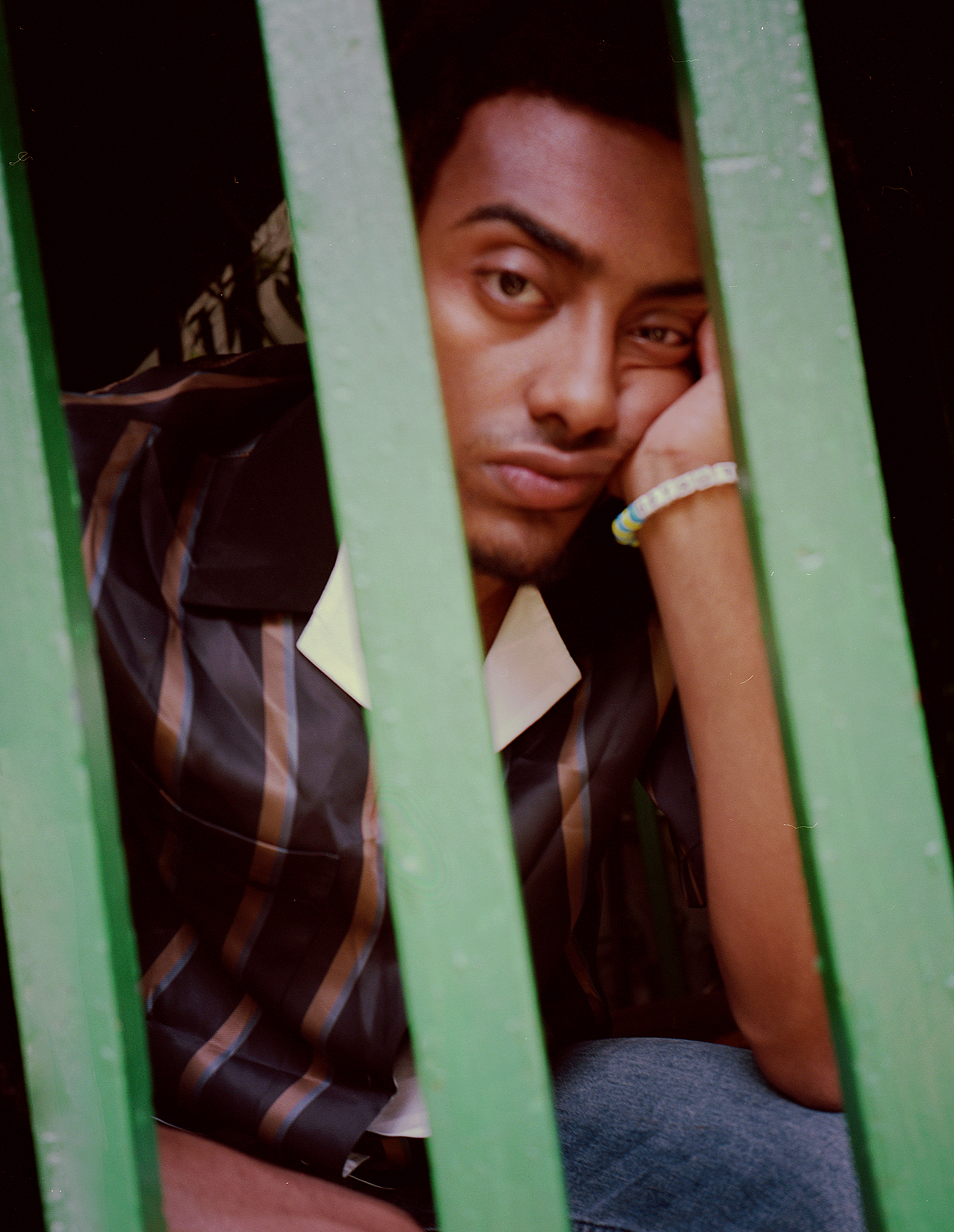 What have you been up to while you've been in New York?
Juggling a few things. I've been working on the treatment for a new music video, but also preparing to go on tour. We're doing all the stage design for that right now. I'm pretty hands-on with everything. Maybe a little controlling, but I think it's in a positive way. The videos, the tour, and the merch I just really want to be its own ecosystem. I want people who invest in the shirt to feel like I put ideas and time into it.
One of your shows is on Halloween. Do you know what you're gonna dress up as?
Not yet, but I'm trying to go full-out. I'm trying to make everyone who comes to the show come in costumes. I'm sure a lot people will come in banana suits, but I'm trying to make it look like Halloweentown.
Disney Channel had the Halloween content on lock. Halloweentown , the one with Tia and Tamera as teen witches.
That was hard. So fire. People would say how much they looked alike, but I could always tell Tia and Tamera apart easily.
I know you watch a ton of movies, generally.
I love movies so much. I reference movies a lot when I'm writing music video treatments. And when I watch movies, I get the most inspiration. Whenever I watch a coming-of-age movie, I always write a song. I find them so relatable for a person like me who grew up in a very suburban town and had not much to do. Movies are a huge part of my life. My favorite directors are Tarantino, Richard Ayotte, and Kubrick.
Would you ever score a film?
I'd love to, but it isn't my main goal. I'd rather be in the film; I'd rather act. That's kind of why I do skits, or make my videos longer than they need to be.
You're friends with Tyler, the Creator, who has made so many great shorts and shows. Would you ever work with him on a video project?
Tyler is an inspiration for any kid my age. We grew up on Odd Future, you know? Half of us wouldn't even be doing what we're doing if it wasn't for them. And Tyler's just a good dude in general; he's helped me a lot, even with just advice. He gave me a beat for one of the films I did, but to work with him on anything would be amazing.
Tell me more about that film. The casting was hilarious!
We wanted everything to be awkwardly horrible on purpose. Mikey Alfred, who does Illegal Civ, is one of my best friends, and helped me put that whole film together. It was some of my friends' first time acting, but it was great. I want to involve all my friends in these videos; make a little film squad.
Mikey worked on your newspaper, too. What made you decide to create your own paper to release with the record?
It's 2017; people are releasing great albums every day. I wanted an extra piece for fans, true fans, to be excited for. In terms of making it, I hit up all my friends to write things that related to them. It's a full newspaper — there's a sports section, an entertainment section with a crossword and cartoons. I worked on it for months! It was so cool, because I learned so much about my own friends.
Michael, who's a producer, wrote about his siblings. Taco wrote a piece on friends; my best friend wrote a piece on why Kobe is the GOAT. I asked my mom to write something, and she wrote about time. I love my mom and I talk to her a lot, but hearing her speak in that way is very not-normal to me. Imagine if you asked your mom to write for you. It's not what you expect. Mikey wrote about confidence. We were talking about people, and he made the point that every time a person's insecure, but we're know they're talented, we always wish they were more confident. Mikey wrote a short piece of advice for people who don't feel confident. I put so much effort into this paper!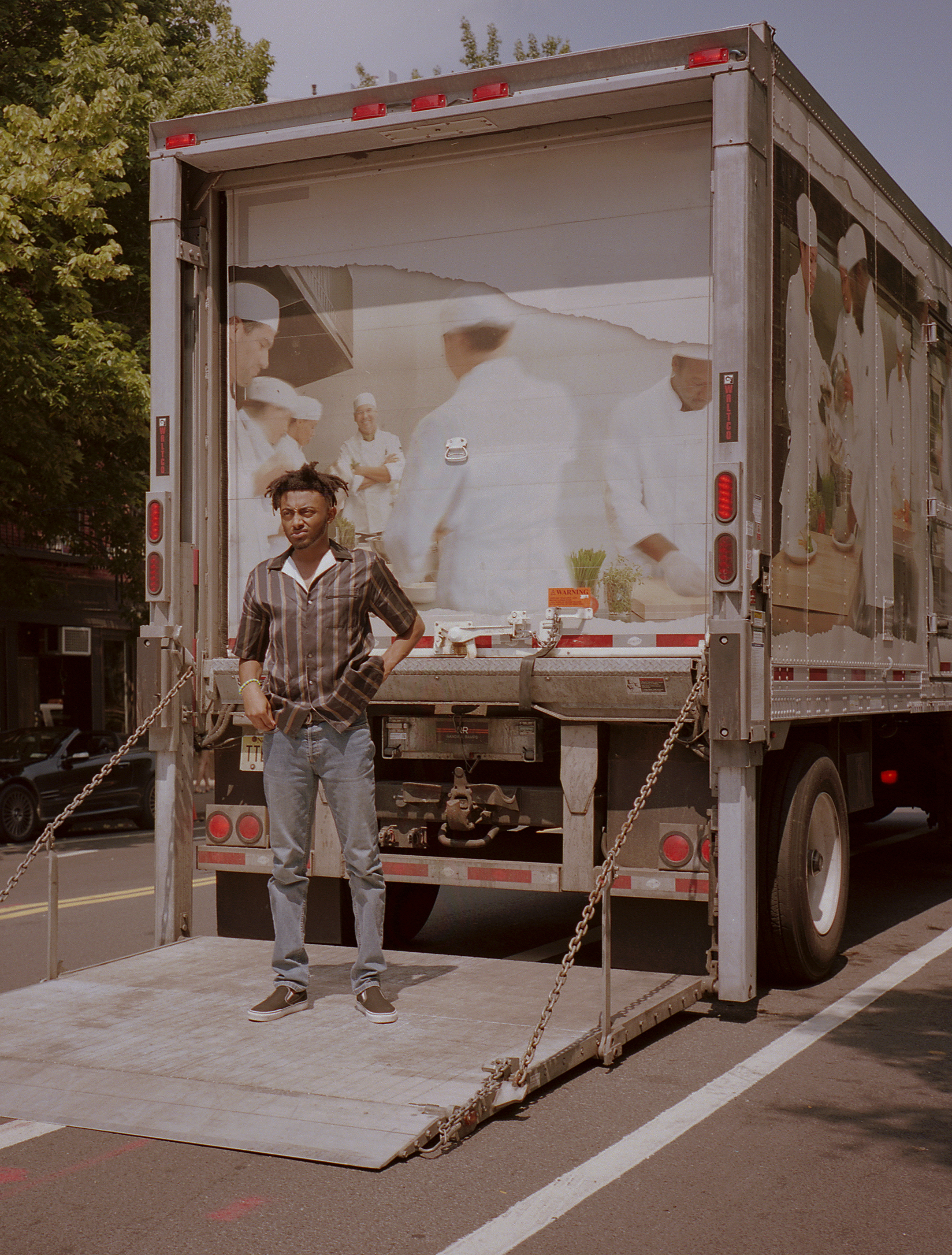 It sounds like it! I read you tried to track down Girlpool for ages to get them on the album. What made you so persistent?
I just really love them; I'm a huge fan, straight up. I tried to reach out for months, dude. We hit them up and never got a response. And it's not like they were unreachable, I'd see them tweeting! But I thought, 'these girls can't just be dicks.' There's no way. Eventually, we got their personal email, and they responded like ten minutes later. And they were so down to work. I guess they'd changed management, and our contact information was getting lost in the shuffle. It was messy, but we finally were able to make it happen, and they're good friends of mine now. I got them to sing background vocals on a couple songs on the album.
They sound sick on "Hero."
It's funny: I never had a plan for them to sing on "Hero." We were in the studio, and I already had my vocals recorded. I said "when I'm witcha." You know, slang. Girlpool was like, "I don't know if we can say 'witcha.'" They tried to say it and it didn't sound natural at all. So I was just like, "do you!" And then they just did: "When I'm with yoooou." It was perfect, so them. They added so much to the song.
It's just such a funny list of collaborators: Charlie Wilson, Nelly, Offset, Girlpool.
[Laughs] I know, but that's my world! I've never really listened to just hip-hop.
Did you really get every Spice Girl to sign off on "Spice Girl" ?
Yeah! We had to get the guy who created the Spice Girls to approve, it was serious. Yesterday, Victoria Beckham posted the song on her Insta story. Crazy! My first concert ever was the Spice Girls. My older cousins took me to go see them.
Who was your favorite?
Sporty. I used to play basketball when I was a kid, and I thought she was so bad-ass. I asked my dad to buy me the Sporty Spice doll, and he was like, "naw." But my mom made him get it for me anyway. It was really cool to get them to sign off on the song.
What's crazier: getting a cosign from the Spice Girls, or Malia Obama?
I'm gonna say Malia Obama. She's the President's daughter, and I'm a kid from Portland, you know?
'Good for You' is available now via Republic Records.