this detroit photographer created self-portraits inspired by 'moonlight'
"Go broke doing what you love," says Darryl D. Terrell.
Photographing his family, close queer friends, and himself, Darryl D. Terrell reflects on the experience of growing up as a black gay male in inner-city Detroit — a narrative he says he never came across as a kid. In the photo series Malkia (swahili for "queen"), Darryl photographs the matriarchs in his family, creating an empowering collection of portraits. In one, Darryl's Aunt Nae Nae and her dog, also named Nae Nae ("I don't know why she let her kids name her dog after her!"), stand proudly in her kitchen. It's obvious that we're in Aunt Nae Nae's domain. "I thought about how black women will stand up and fight for whatever," Darryl tells i-D. "For example, my mother is the kind of person who, if someone down the street has a problem paying their rent and feeding their children, she'll say, 'Go ahead and send those kids down here. I'll give them a plate.'"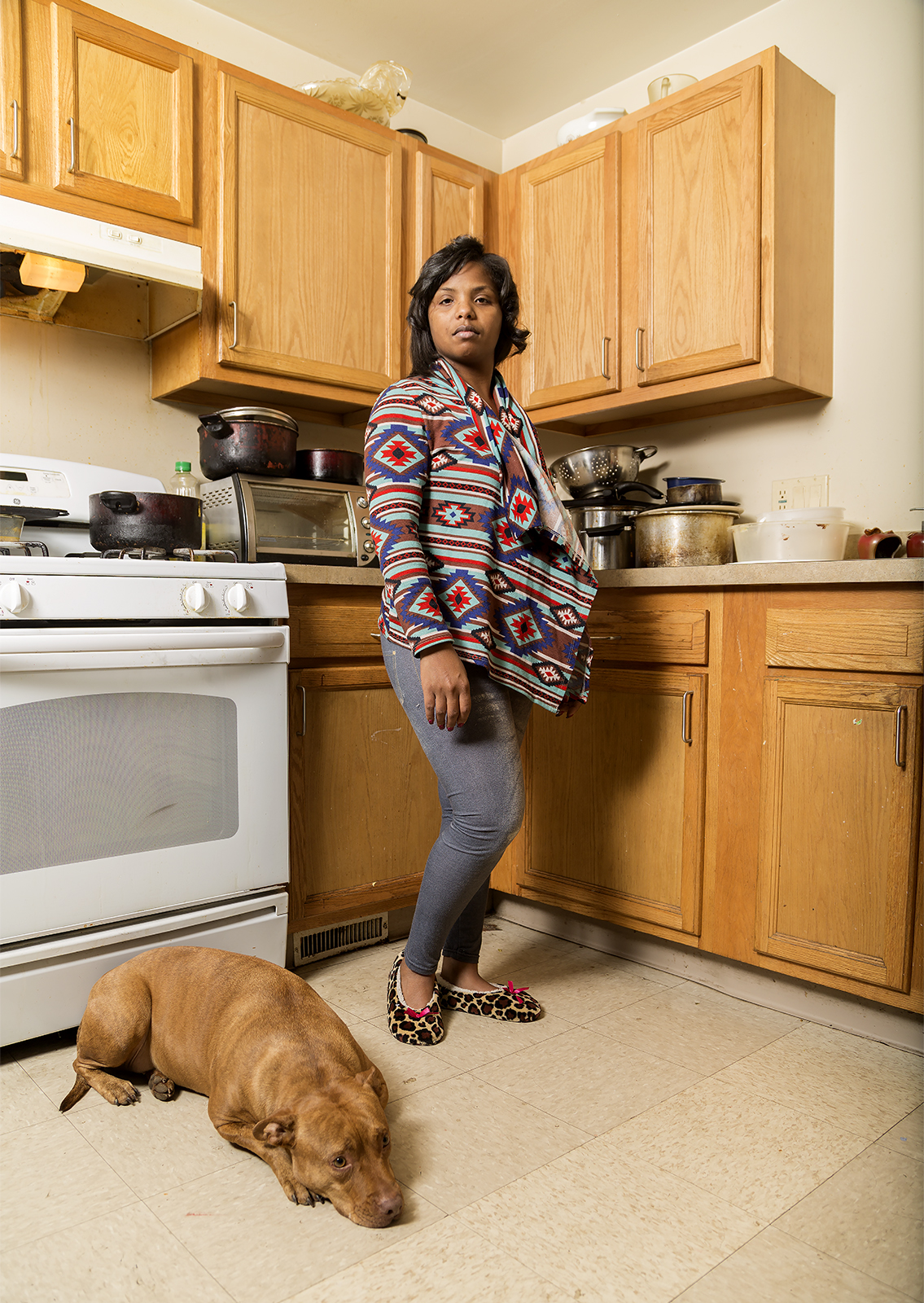 But Darryl doesn't just tell loved ones' stories. The recent MFA graduate from the School of the Art Institute of Chicago also opened up about himself in the hybrid text and photobook BLK BOY CLRD. In it are short memories about the bullying Darryl faced in high school, the lengthy silent treatment his mother gave him after he came out, and the euphoria he felt when he received his college diploma — becoming the first in his family to do so. Each story is paired with a self-portrait of Darryl, the color of the image manipulated to reflect the mood. "I wrote all the stories in two weeks during the winter," he shares. "Once I started I just couldn't stop." He got inspiration for the project after traveling over an hour to watch one of the first screenings of Moonlight last year, falling in love with the line, "Black boys look blue in the moonlight."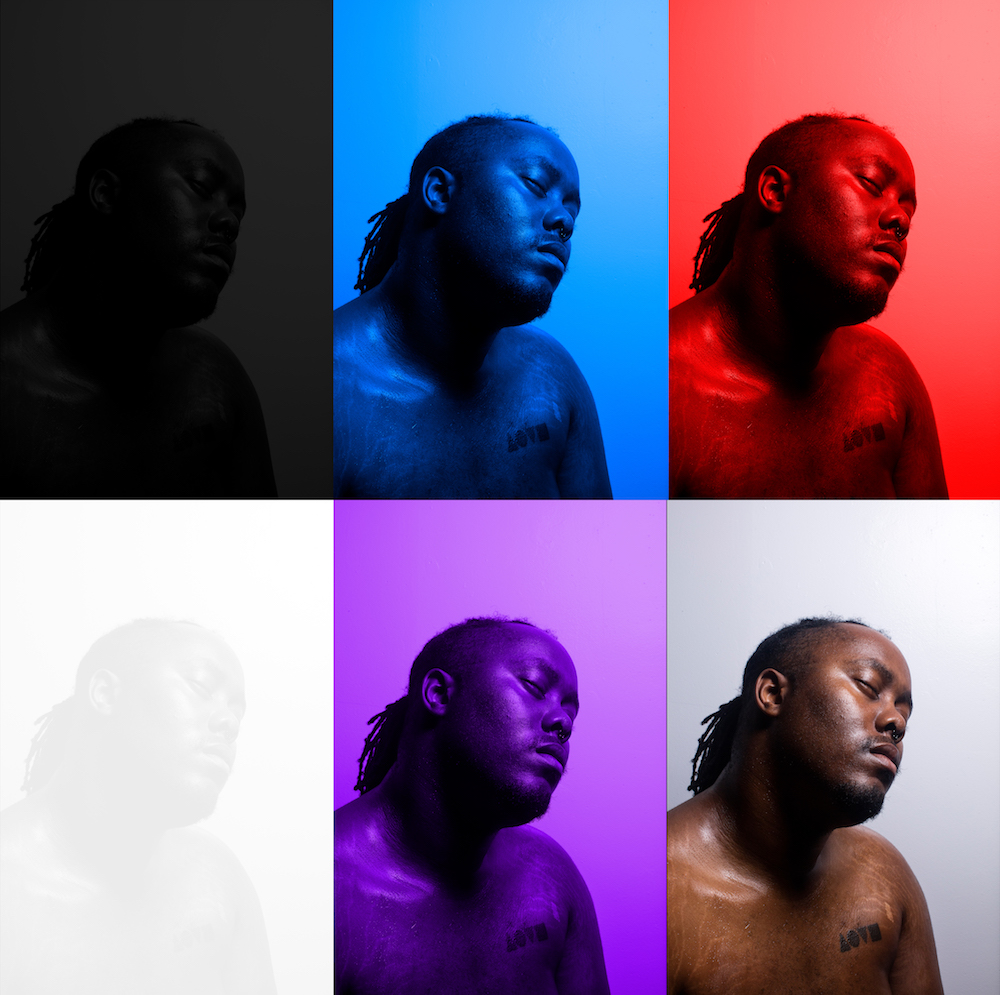 While BLK BOY CLRD is a reflection of Darryl's past and present, Dion is a vision of Darryl's future. The character in the photos is who he wishes he could be 24/7: someone who is unfalteringly proud of himself. "Dion is the epitome of everything desirable," Darryl explains of the photos, depicting ripped, oiled-up male models bowing at his feet. "Dion is basically that bitch. I was inspired by people like Mykki Blanco who their lives completely free of giving a fuck. It's like… that's what I want to do, but I'm scared."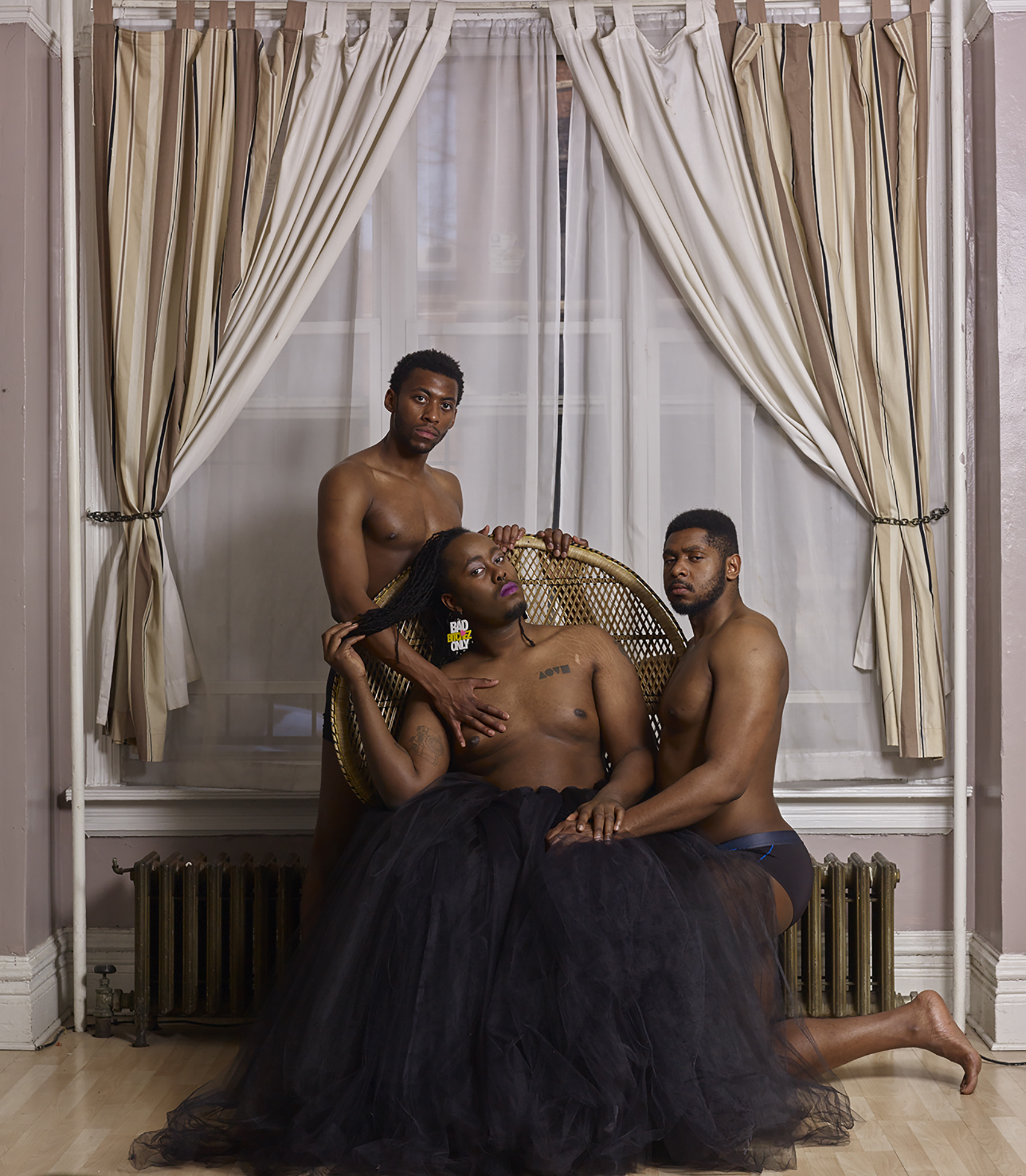 The idea for Hivyo Tete — a series where he decorates the faces of black men with flowers — came while Darryl was scrolling through Facebook. "I had a friend who asked 'If your girl bought you flowers, would you be offended?' and I was shook by how many men were like, 'Yeah, that's some weak shit…' or 'That's gay as hell…' It just hit me how these things make a lot of black men feel emasculated." So he thought of ways he could adorn black males, but not make them look out of character.
Darryl is working hard to become what he envisions. Following school, Darryl left Chicago to move back home to Detroit. "I'm hoping I can save up enough money to move to New York soon," he says, a sharp determination to his voice. Darryl self-produces most of his shoots, teaching himself how to do makeup, buying his own props, and casting models. "I had a professor who told me, "Go broke doing what you love," he shares. "At first, I was like 'How am I supposed to pay rent, girl?' but then I was like, 'Okay.' So I went and shot Dion. I searched for two months for that wicker chair! And it cost me two hundred and fifty damn dollars."