how to make the perfect skateboarding sneaker
In celebration of Soulland's new Nike SB collaboration, we caught up with creative director Silas Adler and skateboarder Eric Koston to talk all things sneakers and skating.
|
06 December 2017, 10:48am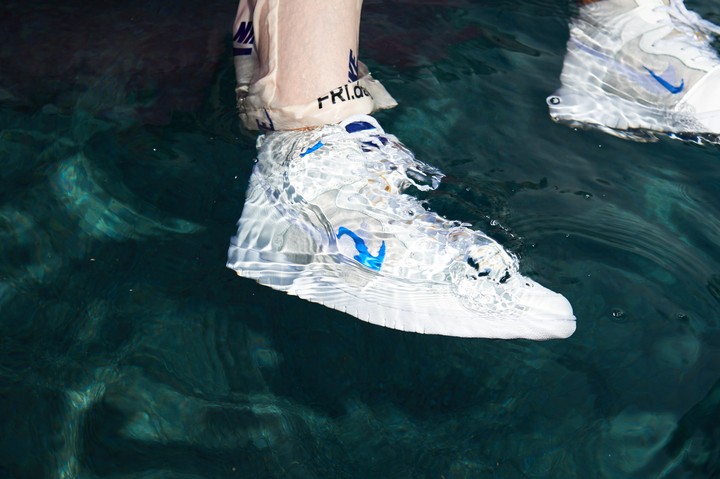 The past few years have seen skating and streetwear infiltrate the public consciousness even more than Stranger Things 2. You can scarcely walk a second down the street or scroll a centimetre through Instagram without catching a cop of that infamous red and white logo, real or otherwise. But away from the behemoths of Supreme and Palace is the smaller -- but no lesser -- Scandi skate brand Soulland.
Founded in 2002, the Copenhagen-based label epitomises many of the traits that have become synonymous with Scandinavian style -- clean lines, neutral hues, the ability to make something minimal without tipping it into mundane. But it's more than 'just another Scandi brand'. Soulland has carved a unique space in an increasingly overpopulated skate sphere, thanks to its distinctive prints and wry designs.
Last year Nike SB tapped Soulland to join forces, resulting in the first FRI.day capsule collection. "A small company like Soulland can learn a lot from a brand of that size," Soulland's creative director Silas Adler explains. "But it's clear that they get something out of it as well. I can also help to break their patterns and come up with something else." That Nike have asked Soulland back for FRI.day 0.2 only proves Silas's point.
But where last year's collaboration drew inspiration from the cold concrete corners of Copenhagen, this year's shoe takes on a balmier Californian climate. They were also tasked with reinterpreting the iconic Dunk shoe in celebration of its 15th anniversary. Silas's approach? "I wanted to really fuck with a classic." The outcome was two reimagined shoes, eight pieces of clothing, a campaign shot in California with pro-skateboarder Eric Koston and some bloody knees. We caught up with Silas and Eric to box fresh vs. worn in, niche vs. mainstream and California vs. Copenhagen. tgiFRI.day.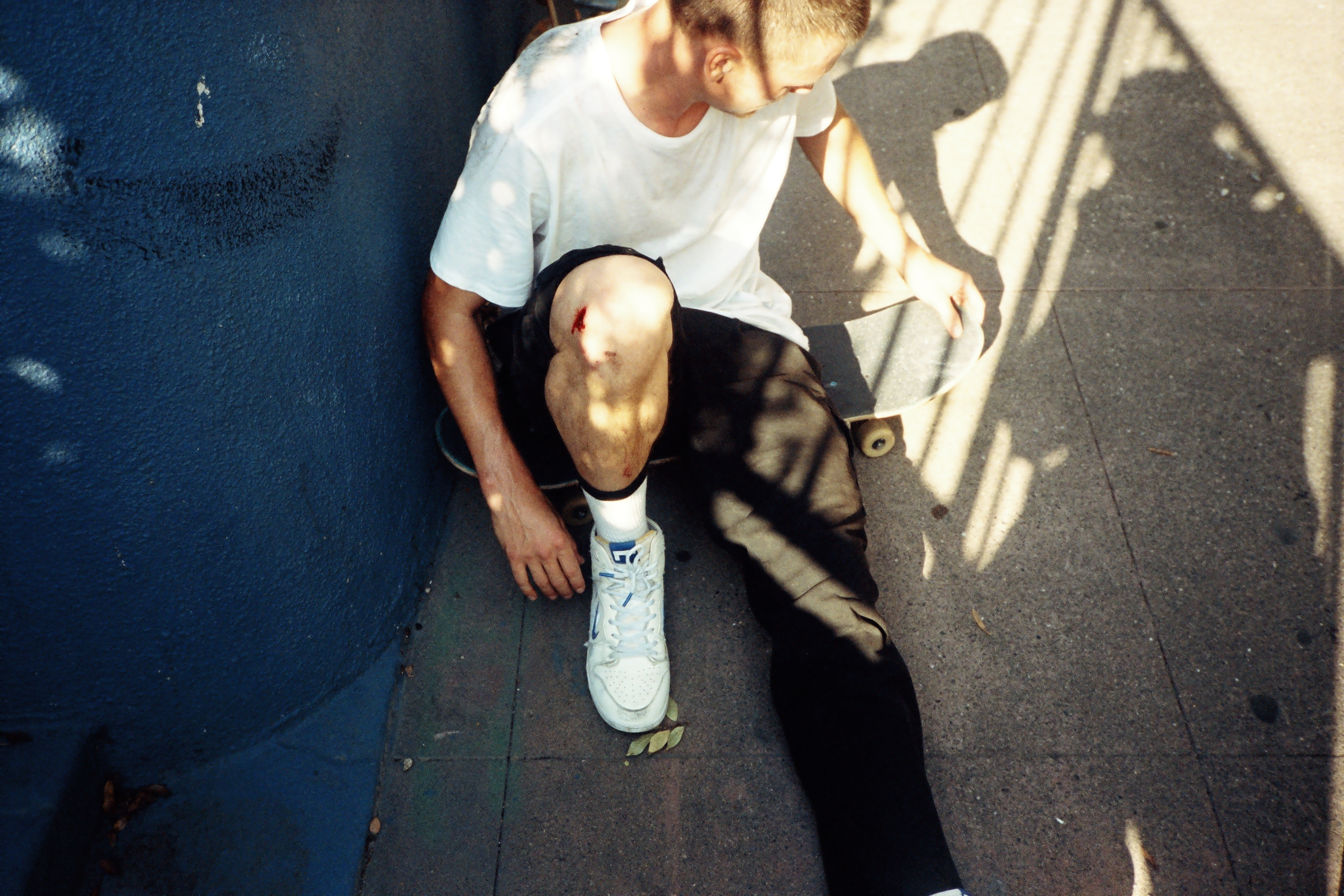 Why did you want to work with Nike SB?
Silas: There are a bunch of reasons. The size and power of the company. The knowledge and technology. The legacy and the design classics. The history and cultural relevance.

Who do you want to wear this shoe?
Silas: Girls that skate. No, I don't have a specific target audience -- old, young whatevs! But there is actually some truth in the girl thing. There's a lot of girls that are killing it on the board -- Beatrice Domond, Lacey Baker, Savannah Stacey Keenan etc. When I was deep in skateboarding we were too arrogant to acknowledge that girls could bring something different to it. Thank god that that's changed!

This campaign was about grimy, unconventional skatespots -- how do you find a good undiscovered gem?
Silas: Like with a lot of other things, either you have it or you don't. When I was I kid we were too lazy and our creative level was too low. The kids that inspired me to do this see opportunities everywhere. I really don't care if you can do all the hardest tricks at your local skate park, but if you can change the perception of what and how an environment can be used you are creating magic, in my mind. Ville Wester is one of the kids involved in this project and he is amazing at it.
Eric: Usually by driving around, keeping an eye on your environment, you can't turn it off as a skateboarder, you see the whole world as a skate spot.

How does the skate scene differ between California and Copenhagen?
Silas: I feel like Copenhagen is a bit more connected because of the size. Whereas LA is a ton of scenes. The Venice scene and the east LA scene are as comparable as tomatoes and potatoes.
Eric: California is car-based and Copenhagen is bicycle-based.

What do you think about the increasing popularity of skating and skatewear in the mainstream?
Silas: I have spent 15 years debating this with myself and others. streetwear, skateboarding and youth culture (if there is such thing) is so massive that there is good, bad and irrelevant. But the kids that go out and skate everyday will do so regardless. The jocks that wear Thrasher T-shirts with no clue what SOTY is will move on to something different, and so on. Everything is a wheel, up will be down will be up. It's all just a perspective.
Eric: The good side of it is that our influence has transcended beyond skateboarding by doing it how we do it. The negative side is the exploitation and lack of authenticity that gets portrayed to the public due to all the mainstream attention.

What makes a good skateboarding sneaker?
Silas: For me it's about board feel. I like when there is not too much padding.
Eric: 1 -- it must look good, 2 -- it must skate good.

How many sneakers do you own?
Silas: It's not too crazy actually. In rotation are my snakeskin Chelsea boots, the banned Jordan 1 and a pair of Vapormax.
Eric: 999+

Box fresh or a worn in?
Silas: Fuck box fresh. If you wear Air Force 1 Downtowns in white you can go box. Otherwise 100% NO GO!
Eric: Both.

What's your favourite Friday activity (besides skating)?
Silas: Wine and chilling with my two sons and their mother, my wife.
Eric: Soaking, hot tub or gin or both together.