Rosalía in Domimnico at Primavera Sound. Image courtesy of Domingo Rodríguez.
meet the designer behind rosalía's breathtaking tour looks
If you caught Spanish pop sensation Rosalía's recent bop-filled set at Primavera, you also saw the vision of artist and frequent collaborator Domingo Rodríguez.
Rosalía in Domimnico at Primavera Sound. Image courtesy of Domingo Rodríguez.
Domingo Rodríguez's career is progressing at a quick but steady pace. In an era when Instagram plays a key role in helping people break into the creative industries, the Spanish designer is a great example of how making the most of these resources can lead to working with the world's biggest names.

Lady Gaga, Rita Ora and, most recently, Spanish pop sensation Rosalía are just a few of those big names. We asked him for some career advice and about his latest collaboration with Rosalía.
How did your collaboration with Rosalia begin?
The first time I heard about Rosalia was through her work with C. Tangana on the song Antes de morirme. Over time I found out more about her work and everything that was developing around her; the image she presented on social media seemed pretty close to my brand Dominnico. At the beginning of 2018, I presented a collection at Madrid Fashion Week, and I invited her and her sister Pilar to the show. They couldn't come, but I gave them a pair of shoes so they familiarised themselves with the brand.
Then Brillo was released, a song that I especially liked, so I included it in another show. As soon as the song started playing, this raincoat with pink fur collar appeared on the catwalk. Two months after I presented the collection, her team saw a tape of the show and in August, I got a request. Then she sang that song on stage with J Balvin wearing the raincoat. She had already announced the record release in Times Square wearing a pair of the brand's shoes and a bag, and she also wore those shoes on a Spanish TV show called El Hormiguero. Everything happened simultaneously.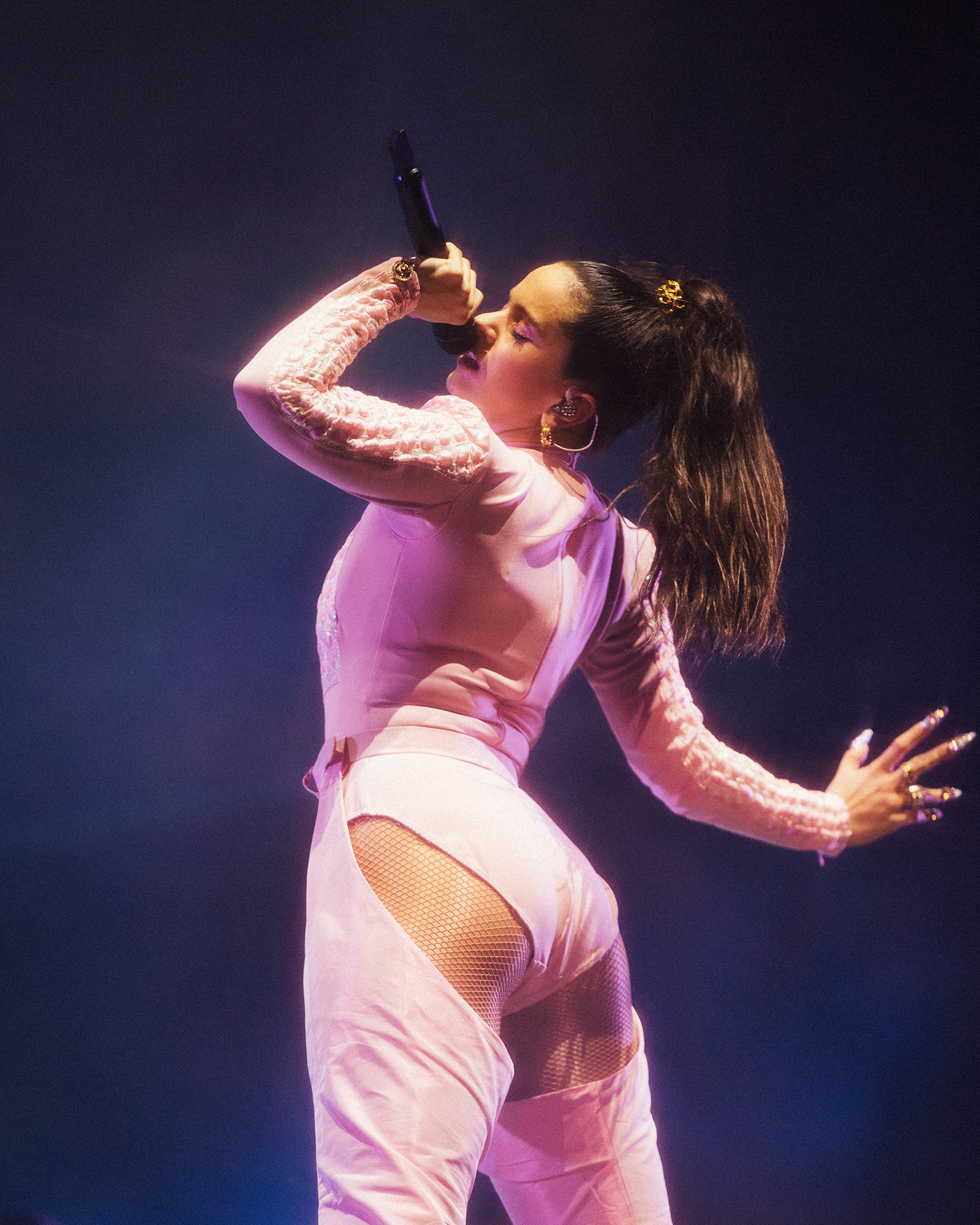 You designed the EMQ Tour costumes in collaboration with Pilar: Rosalía's stylist, sister and right-hand woman. Who did what?
The end result is 50/50: half was their ideas and half was the spirit of my brand. The two looks that are already available to see, for example, are a tribute to 1990s Chanel. Some looks are more simple and others more "flashy". In total, there are about fifteen.
You've mentioned you take inspiration from the great pop icons. Who in particular?
Cher has been a great influence, as well as Elton John and David Bowie... Then from the noughties, Gwen Stefani, Christina Aguilera and Britney Spears and Madonna in her cowgirl phase had a lot of influence on me too.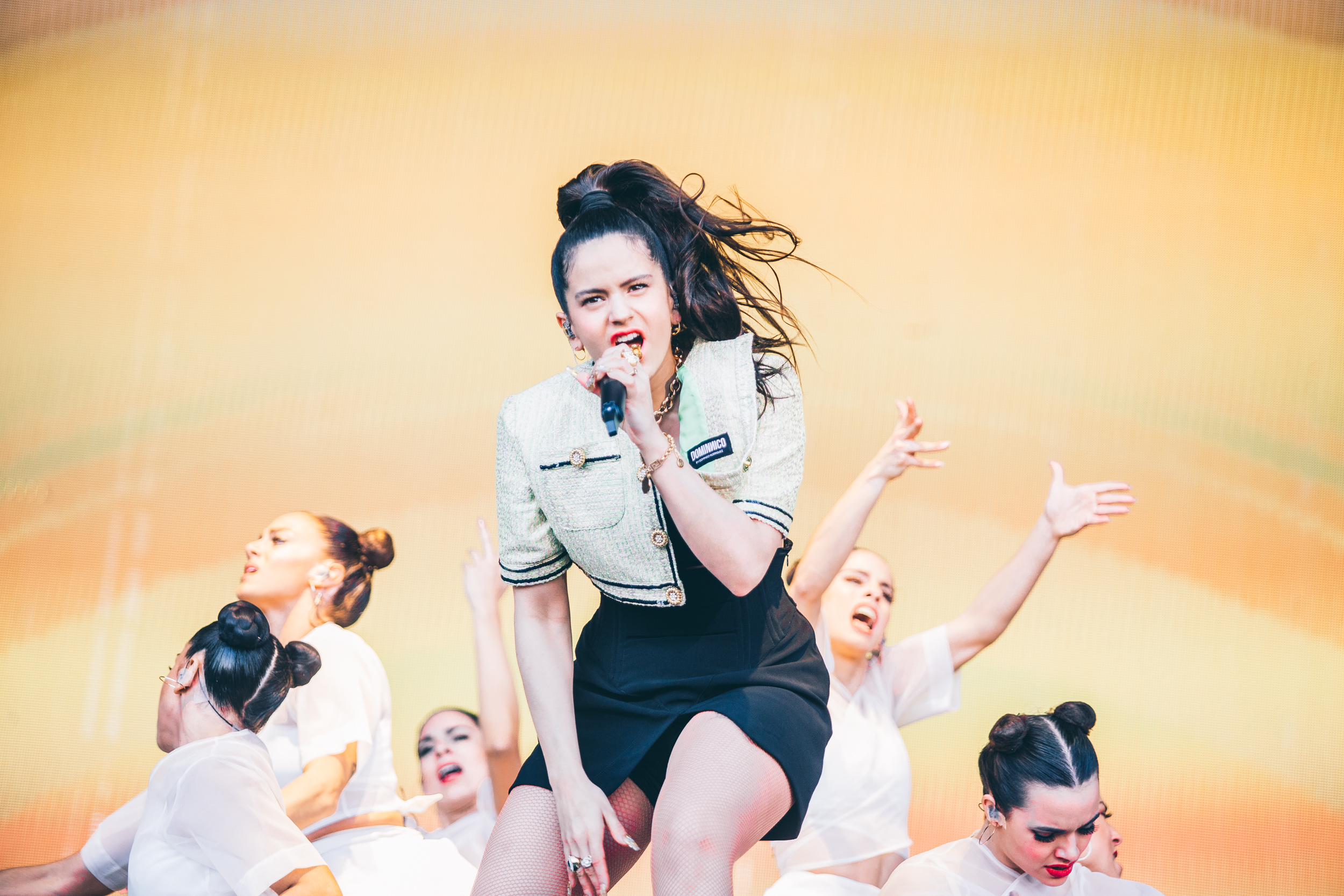 What role does music play in your life and work?
When you work in fashion, you have to be in a particular mood and within that mood, for me, there's pop music. As a designer and as a creative person, I believe that clothing is another way of expressing ourselves and communicating. Trends are not just trends anymore. Everything is very interconnected through the Internet and social media.
Who is your favourite stylist to work with?
Lady Gaga's stylist, Sandra Amador is very cool -- and she really looked after me. I had a tiny brand, with a niche audience, and she got in touch with me about styling Gaga backstage at Coachella. That made changed my life. Everyone at Haus of Gaga is really cool; they make everything super easy, in spite of the fact that the styles do not always come out the way you imagine them. I am very grateful.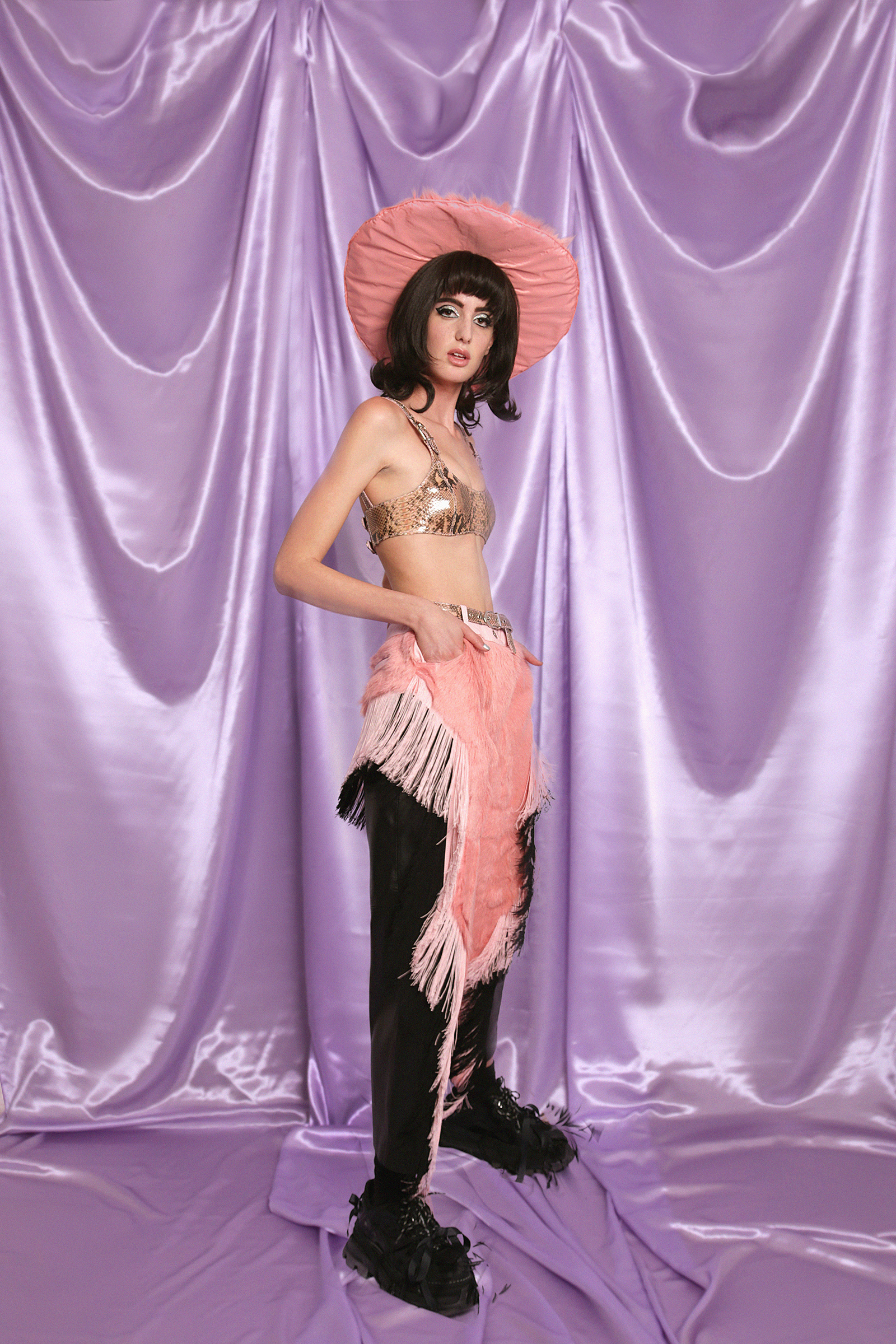 What advice would you give to those who are thinking of starting a career in fashion?
You should be persistent. You should be clear about what you want, whatever that might be. Not everything is about having your own brand -- there are a lot of different ways in. I specialised in pattern making. There are a thousand things I've done to give my career a future. I have also managed my social media, the business side of things... everything. And I'm only beginning to get noticed. I'm not going to lie to you, it takes a lot of effort and a lot of money.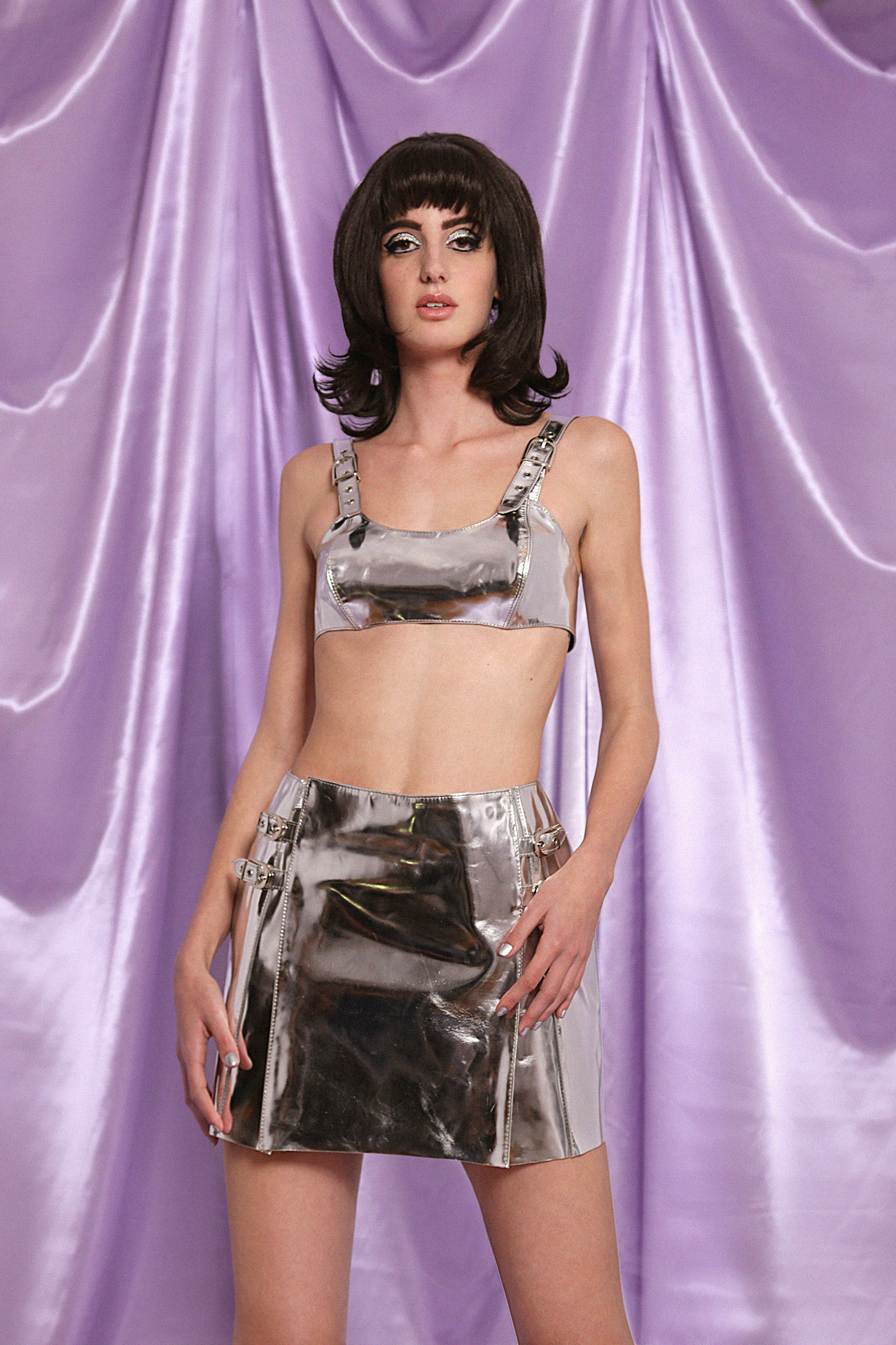 What is your creative process when producing a new collection?
For the collection I am currently working on, I have been been inspired by the immediate future. I'm going to work with a 3D audiovisual artist and us iridescent fabrics and plastic. I want to evoke the whole universe of digital 'influencers' like Lil Miquela or Ruby Gloom, or the work of architectural groups such as Six N. Five and Antoni Tudisco.
This article originally appeared on i-D Spain.