prince's nothing compares 2 u and the best of new music friday
The soundtrack to your sunny weekend.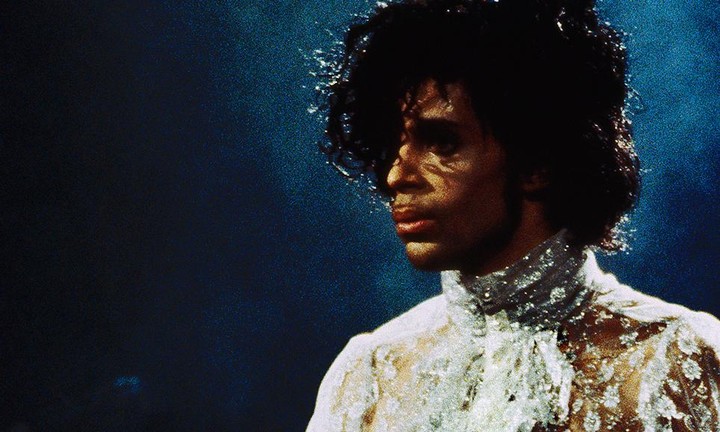 Happy Friday! And in musicland, it really is. There are a lot of great new releases that we can't wait to play loud and on repeat for as long as this sun lasts. Luckily, as ever, we've compiled them all here for you -- a playlist of zero bullshit essential listening. Janelle Monáe is on a roll, following up her ode to vaginas with the confessional and nostalgic I Like That. Norway's AURORA is back after a quiet two years with the euphoric Queendom, with which she invites the outsiders of the world into her safe space. Ariana Grande has No Tears Left To Cry and, perhaps as a result, her high ponytail has dropped all the way down to the nape of her neck. The new release is a Max Martin collab and naturally, a proper banger. Bring on the album, we say!
Elsewhere, our new artist of the week, Ojerime, has gifted us with slinky R&B daydream Handle; Courtney Barnett reckons the City Looks Pretty; and Chicago band Post Animal released a whole damn album called When I Think Of You In A Castle, with excellent artwork. Remember Lykke Li? The Swedish singer is back to announce that her fourth album, sad so sexy, is due on 8 June via RCA. She did so with the release of two very wet album tracks -- literally, dripping sounds throughout -- hard rain and deep end, the latter of which we stuck in the playlist for you.
For those looking for something to cry to: Billie Eilish and Khalid just teamed up on a beautiful but very sad duet, called lovely. Chin up, you two. Scarlett Johansson is singing again, and there's yet another remix of Wolf Alice's Don't Delete The Kisses. Real Lies are back and up for a big night out (when are they not?) Plus there's loads more from the likes of Bohan Phoenix ft. Ryan Hemsworth and Dumbfoundead, Leon Bridges, Kelsey Lu, Mahalia and the purple Prince himself. Yep, the original studio recording of Nothing Compares 2 U -- made famous in 1990 by Sinead O'Connor -- has finally been released, sax solo and all. Enjoy!