Photography Andrey Zaplatin
angelwave is the euphoric future of moscow's rave scene
Teens in Russia's capital are rejecting the darkness typically associated with electronic music, donning all-white streetwear and dancing under showers of feathers.
Photography Andrey Zaplatin
"Angelwave is the party of the future," Gleb Sereda assures me about the Moscow event series he curates under the name ໂ 𝓾 𝓻 𝓪 𝓼 𝓼 𝓲 𝓪. Combining experimental trance music, a student-age crowd decked head-to-toe in white, and an ideological penchant for all things "light," the parties certainly offer a welcome contrast to the normally dark, late-night affair that is nightlife in the Russian capital. Taking place every few months, it has grown into much more than a run-of-the-mill party, cultivating its own aesthetic language and culture propagated by a legion of youthful ravers. Inverting stereotypes of grim post-soviet landscapes and youth adrift, Angelwave parties are luminous, largely sober events for a generation with an agenda of positivity: a throng of smiles dancing in a wash of ascending trance melodies. Speaking of the concept, Gleb pulls no punches: "Our idea is of a bright future. We believe in the victory of goodwill and purity over chaos and destruction". Not your average party spiel.
At the ໂ 𝓾 𝓻 𝓪 𝓼 𝓼 𝓲 𝓪 party I attended in December, the "wave" was on full display. Taking place at Pluton—an underground venue tucked inside a soviet factory complex-turned-design center called Artplay—the space had an air of a secret fashion event with bright lights bouncing off the tiled walls and fog machines flooding the high-ceilinged industrial gallery. Young Muscovites in carefully selected white streetwear lingered at the back by the merchandise or up in the mezzanine. Others, already fully entranced by the DJ, danced before a console crowned with a set of neon-tubed angel wings. Asked about the white getups, Gleb cites the "high-tech feel." "White is the natural response to black," he adds. "Black is the color of mourning, while white is the color of celebration and purity".
The fashion is just one part of why Sasha Burenkov—regular attendee and Moscow-based art curator—calls Angelwave a "unique event with some distinctive features of gesamtkunstwerk," the German term for a "total work of art." To him it is "a synthetic environment on the border of music, art, underground online subculture; a socially responsible charity meeting, a rare space for creative experimentation in contemporary Moscow with its rather miserly club landscape". Online promotion targets a "progressive public" ready to dance for local favorites and international artists such as Lorenzo Senni, Air Max '97, Sega Bodega, Torus, and Coucou Chloe. What unites Angelwave bookings, whether Senni's "pointalistic trance" or Sega Bodega's spaced-out sets, is their "modern sound" and "principle of goodwill," according to Gleb.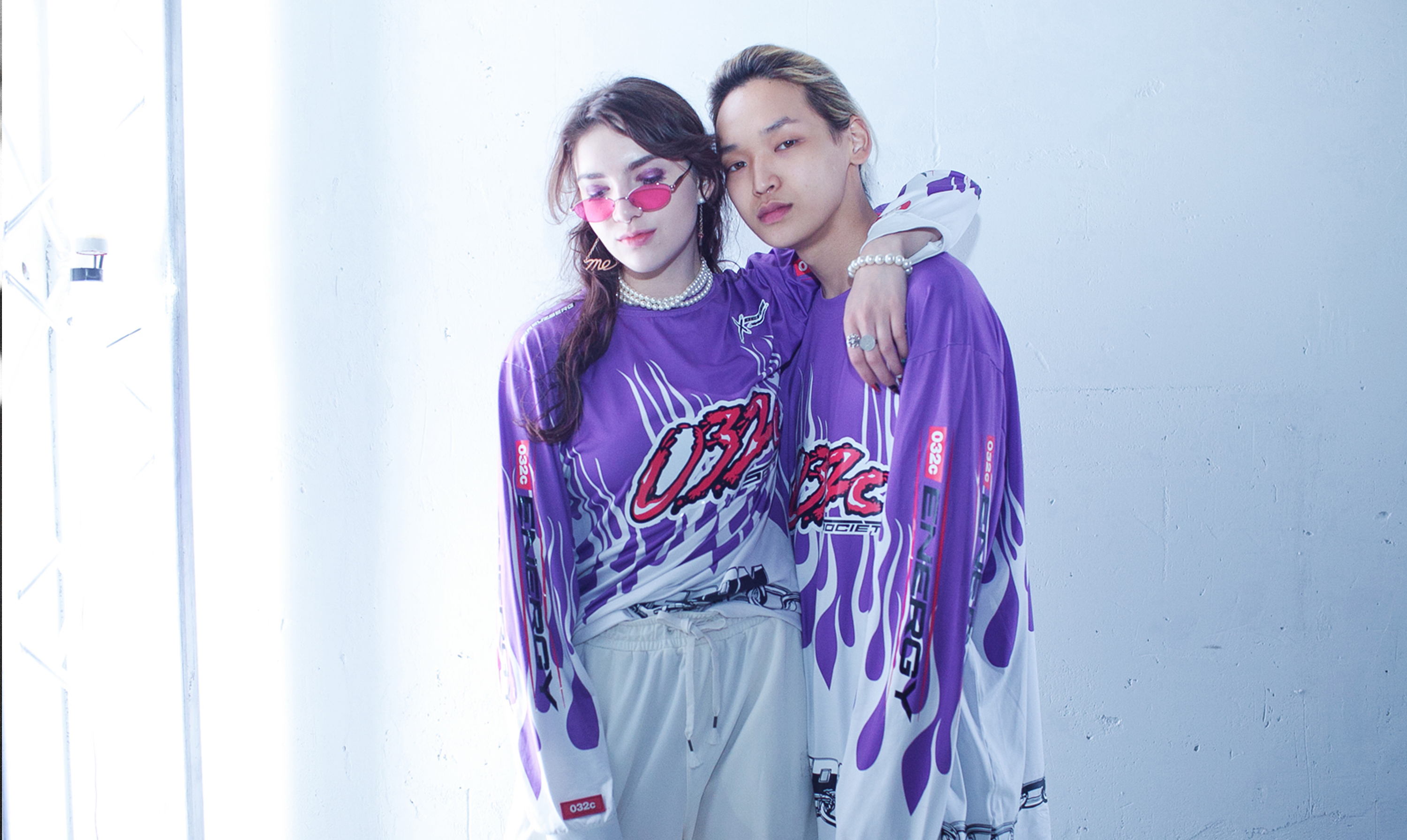 While Angelwave's music and style have deeper roots in global internet trends and 90s culture, locally it can be seen as reaction to popular underground parties in Moscow like Skotoboinya (Russian for "Slaughterhouse") and W17chøu7, which play hardcore techno, EBM, and noise to a late-night crowd in black sportswear. Embracing all things dark, W17chøu7, a "witch house" party, is mentioned around the internet in posts peppered with hashtags like #ghostghetto, #darksea, and #gravewave, while Skotoboinya takes its cues from old-school Gabber heads in Rotterdam. Burenkov tells me that "at some point, among the pile of trackies and robotic prostheses, images with angel wings began to leak and it was a breath of fresh air for the underground scene". The "lightwave" had arrived preaching "goodwill" and playing euphoric trance.
At a certain point late in the party, some tacit cue led to party-goers tearing open dozens of pillows in the mezzanine, raining feathers down onto the dancefloor below. Several ravers very much in the spirit of things lay down on the floor and began making snow-angels from the gathering feathers. "Wings are a distinct symbol of Angelwave," Gleb tells me, "they declare the human desire towards constant development and improvement." The neon angel wings glow behind the DJ in a halo-effect. "In a literal sense, they represent the flight of the soul."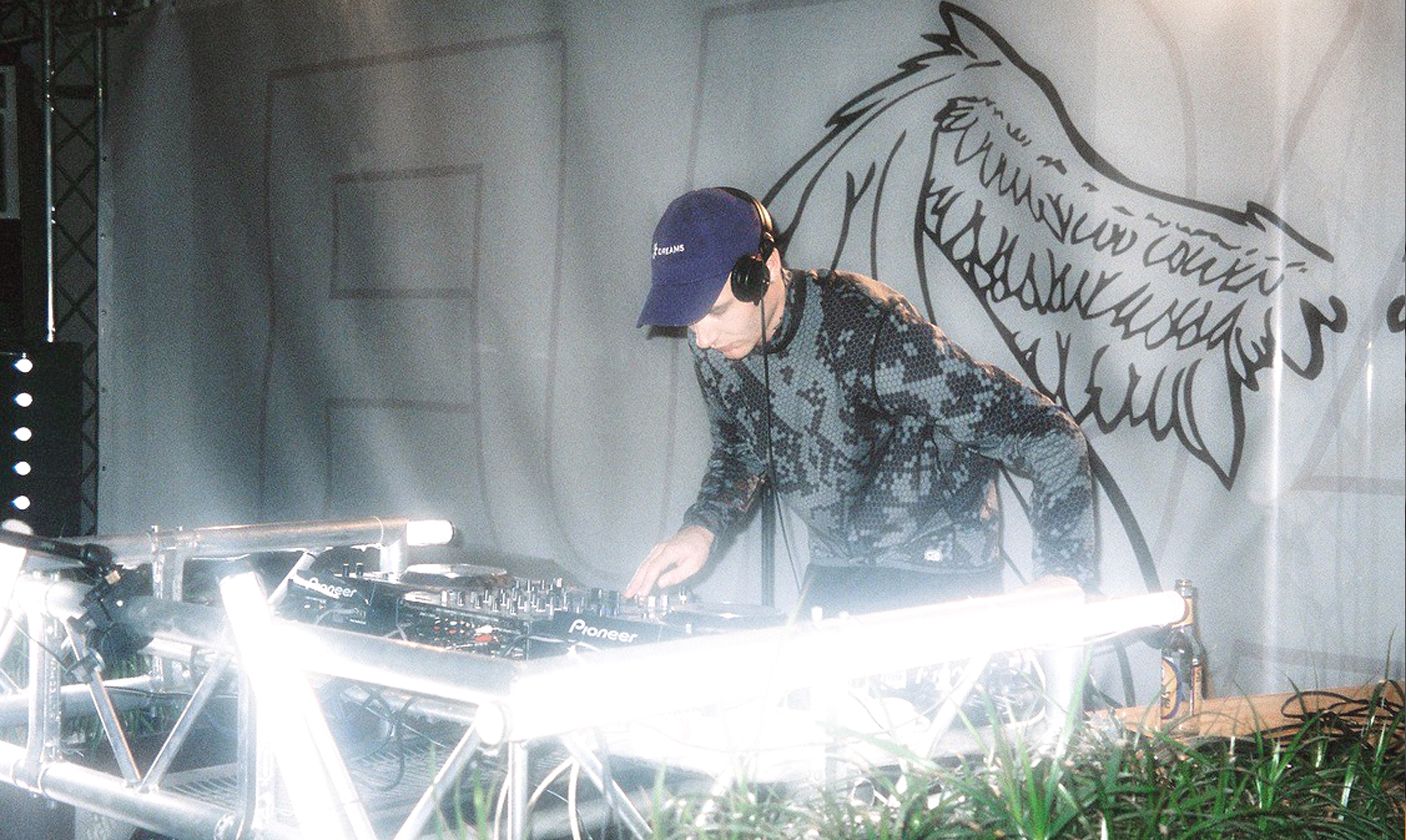 Trance music's appeal has long been tied to its sincere, uplifting aim, pushing dancers towards euphoria with each ascending phrase. But while an estimated 38 million people listen to Armin van Buuren's radio show "A State of Trance" every week, the genre hasn't necessarily had much cool-cred in recent years. The sight of a room full of Moscow hip-kids fist pumping to Sandstorm by Darude without a hint of irony did—I'll be honest—catch me off guard. But what trance lacks in fashionability, it makes up in cinematics and heart—perfectly aligning with Angelwave's "light philosophy" and Internet aesthetics. Gleb tells me that a joke phrase he likes to throw around is "Make Trance Cool Again," yet if recent articles by MixMag ("Trance Reborn: The sound is back and big as ever") or Red Bull ("Why trance is back in the ascendant") are any indication, it may already be the case. MAX 100PERCENT, a regular DJ at ໂ 𝓾 𝓻 𝓪 𝓼 𝓼 𝓲 𝓪 events, sent me a passionate, quasi-poetic screed about Angelwave that hit on the genre's appeal for young devotees: "When I say euphoric, I talk about [the party-goers'] lifestyles, about the way they move their necks when it's something beautiful playing from an huge fucking audio system and the whole dancefloor's just lil bit shaking, lil bit flying, lil bit crying and smiling, it's euphoric in the concept of living and being and acting. No compromise." Or, more simply put by trace legend Paul Van Dyk: "Powerful, straight-forward." It's this search for euphoria that welds together the fist-pumping anthems, ambient moments, or PC Music-esque hypermelodies heard over the course of an Angelwave set.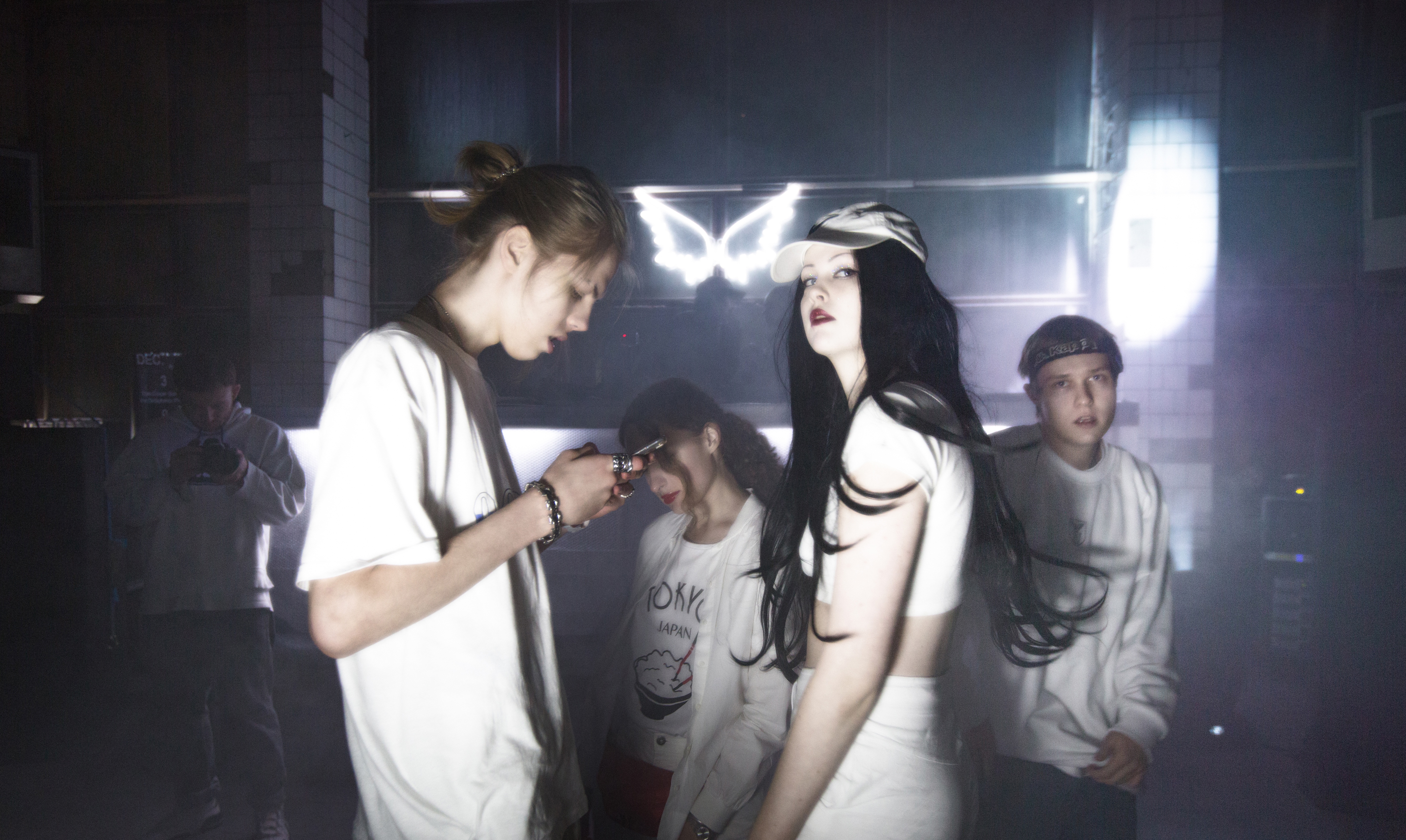 While the Angelwave scene draws deeply from futuristic narratives and new-age internet aesthetics, many of its references are intentionally dated. Gleb cites the "spirit of the millennium" as a key influence, when people were excited by what was to come and "embraced the uniqueness of the time." Simply, "they believed that everything would be nice and cool." Angelwave is not alone in its nostalgia for the spirit of that time in Russia. Just last year, designer Gosha Rubchinskiy's spring/summer 18 show paid homage to the style and energy of early 90s raves right after the fall of the Berlin Wall. The show even taking place at the Communication Workers' House of Culture on Bolshaya Morskaya Ultisa in Saint Petersburg, purportedly the country's first ever-rave venue. Burenkov cites other aesthetic forbearers such as the winged Adidas and encrusted cross-toting partiers at the early 2000s club Rai (meaning Paradise) in Moscow or on the popular TV show Club. Music clips from this era, like DJ Groove's "Happiness is" or Ivanushki International's Вселенная, are early examples of the style, sonically and visually, recreated in force around the ໂ 𝓾 𝓻 𝓪 𝓼 𝓼 𝓲 𝓪 events — a sort of 90s "post-soviet Angelwave" in the eyes of Burenkov, even if it lacked that name and the global internet culture backing today's manifestation. The organizers and DJs embrace the playful mixing of old-school and cyber-wave influences, writing that they booked Dutch DJ Torus for his skill at "moving at the junction of the nostalgia of the 2000s and the metaphysics of the future," according to the party press release.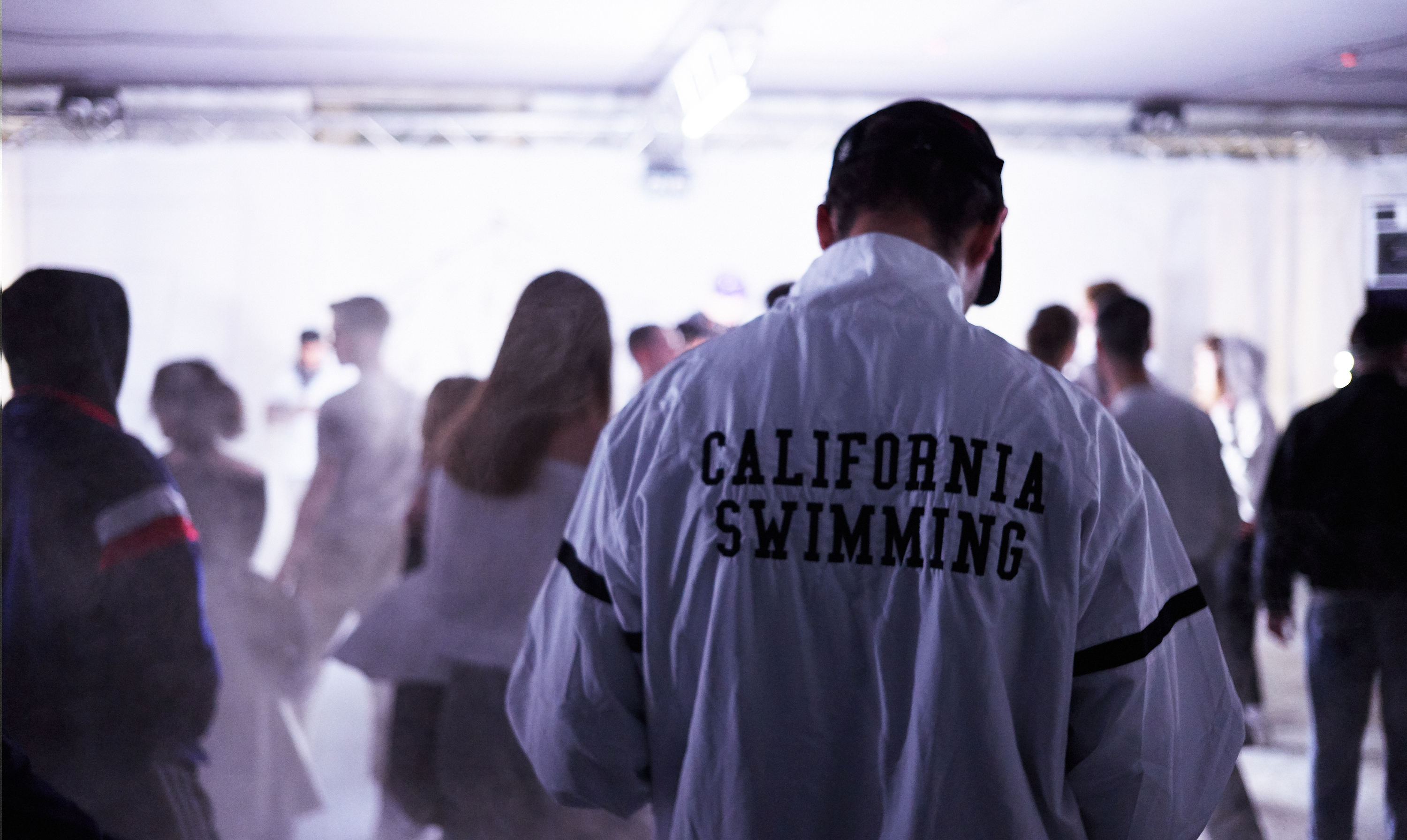 Despite the articulated nostalgia for that new-millennium mood, it's all about youth today looking forward to new experiences and possibilities. Feeling old at the party, I asked Gleb whether visiting DJs ever react to the age of the attendees. "Older people often try to chase their past and experience emotions that they felt in their youth; young people are open to everything new." Amid the jumble of phrases MAX 100PERCENT sent he listed some of the discordant artists he mixes: Yves Tumor, Francois Couperin, Odd Future, and DJ Tiesto. As any iPhone DJ could tell you, it would have to be one hell of an "open" audience to handle that kind of mixing. The radical openmindedness of Russia's youth, often fetishized by western media, is clearly evident here. Mired in a poor economy and increasingly restrictive political environment, it's not hard to see why fans are drawn to Angelwave's focus on both internet-age futurism and nostalgia for the more freewheeling and optimistic 90s.
I ask Gleb what's next for the party. Pending funding, there are goals for a larger arts festival this summer, but its direction will essentially "go with the wave". Anything is on the table for these forward-looking Russians as long as it "doesn't contradict our principles of goodwill." Gleb jokes that when they see someone's outfit on the metro they ask each other if that person is "dressed for the wave." Next time you wear white, ask yourself the same.