K-Pop fans are right: the BTS and Blackpink Grammy snub is stupid
The Grammy nominations have been announced. Where is the K-Pop?
|
21 November 2019, 2:03pm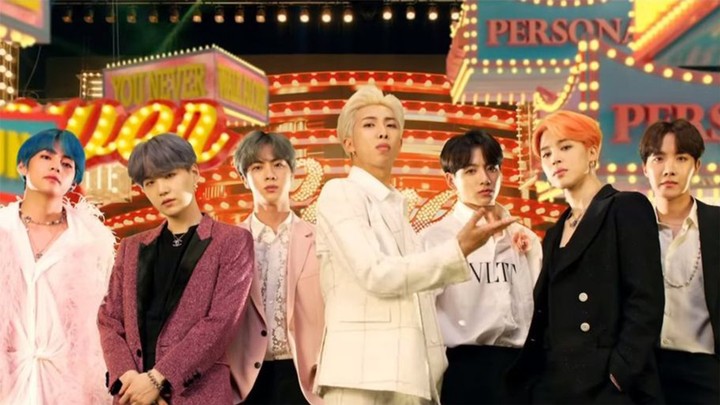 How do you justify sidelining the work of two of the most omnipresent acts in the pop sphere in a year that they've shaped the industry conversation? That's the question K-Pop fans are asking themselves following yesterday's announcement of the Grammy nominations, which read the mood of the room fairly well (lots of Billie Eilish, Lil Nas X and Lizzo) but failed massively in one area. BTS and Blackpink had been left out in the cold.
It's a strange move when you consider several things. For one, the Grammys just overhauled their voter roster, bringing in over 900 women and people of colour to balance out whoever allowed Beyoncé to be snubbed (unforgivable) in 2017. On top of that, BTS have topped the album charts in the US three times in a 12 month period, a commercial feat only previously achieved by The Beatles. Their most recent record, Map of the Soul: Persona outsold Beyoncé's live Homecoming album, shifting half a million copies and being certified Gold.
Meanwhile Blackpink's EP Kill this Love dropped in the same seven day period as BTS' last record and charted in the Top 100. They played arenas in the US and the UK, and were even invited to play a Grammys-held showcase show at the beginning of the year, shortly before the last round of awards were handed out. Most thought they were guaranteed to receive a nomination in the Best New Artist category -- which would've made them the first K-Pop act to bag one -- but in the end that support didn't come through.
The stats are stark: BTS in particular are consistently outselling western acts on their own soil, powered by their loyal fanbases who've helped them stage huge stadium tours the world over. So why is it that the Grammy voting board has managed to ignore their existence? Well, perhaps it comes down to the age demographic of those who get the final say.
K-Pop's success is almost entirely internet-spread; their YouTube and streaming numbers are off the charts. But their music is still slowly bleeding into the radio airwaves. The likes of Billie Eilish and Lizzo, the real big-hitters on this year's line-up, have managed to straddle those two paths to success well. Their grasp of online culture goes hand-in-hand with how radio-friendly their music is.
K-Pop, though, is just as radio friendly –- every Blackpink song sounds like it was plucked from Bieber's faultless Purpose era. It's just that everyday music listeners and industry bigwigs alike are not quite attuned to stan culture and the power it has, and so are less inclined to respond to something just because young people like it. After all, most radio audiences skew to boomers in cars who haven't quite figured out how to work the aux. They also have a distinct habit of refusing to pay attention to music not in the English language.
Even in the category that BTS and Blackpink would stand the greatest chance of earning a nomination in, Best World Album, excluded them. Maybe it's a case of older generations not quite "getting it" yet, conflating mass fan culture as a synonym for subpar music, but that's not necessarily the case. There are plenty of records that have earned serious recognition here but were met with middling critical responses when they were first released -- and on the whole, the support for K-Pop's western boom has been positive.
Perhaps the snub is down to older demographics on the Grammy board seeing traditional markers like radio play as the only co-sign with weight. But if we stick to that logic, in a time when the avenues through which music meets the listener are ever-changing, the gatekeepers will wind up lagging behind the pioneering and exciting movements worth recognising. K-Pop is having a moment, it's time the Grammys recognised that.
Tagged: