A Virgil Abloh exhibition is coming to Paris
Head to the 6th arrondissement to soak up the Louis Vuitton and Off-White designer's latest artworks
|
20 November 2019, 3:30pm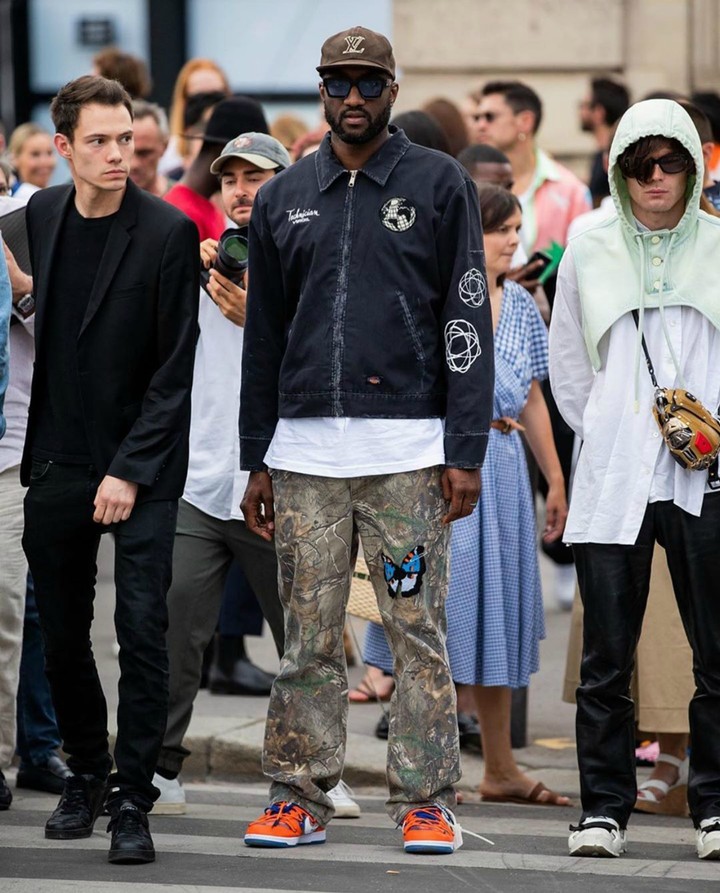 Instagram/virgilabloh
It looks like the endlessly hard-working Virgil Abloh is back from his short hiatus, and is ready to step foot in the fashion and art worlds again. With a new collection for Louis Vuitton on the way, the American designer and creative pioneer has just announced he's joined the esteemed roster of Galerie kreo. The Paris-based art collective and furniture concept space also count the likes of Naoto Fukasawa as clients.
To celebrate, Virgil's latest exhibition efflorescence, last shown as part of London's Design Festival in September, will occupy Galerie kreo's Paris space in the new year. The term efflorescence, aside from being a bit of a mouthful, describes the way salt crystallises on the surface of concrete.
Through Virgil's lens, the salt is interpreted as graffiti, which consumes a series of concrete blocks that make up the bulk of the collection. The result, in the words of Galerie kreo, "offer[s] a visual and emotional texture to recharge our immediate environment: a landscape where the rigidity of structures and urban planning meets the randomness of organic growth and human appropriation and mark-making".
The transfer of Virgil's work to the French capital should also match up nicely with the AW20 menswear season, when we expect to see his new work for Off-White and Louis Vuitton hit the runway too. After the whirlwind success of his IKEA collection, it seems that fans of interior design and fashion will get a serious fix of VA's work for the foreseeable future.