Is Pop Smoke the new king of New York?
The ascendant rapper is introducing Brooklyn Drill to the world, ready or not
|
10 December 2019, 8:00am
Pop Smoke's story originally appeared in i-D's The Get Up Stand Up Issue, no. 358, Winter 2019. Order your copy here.
It might not surprise you that one of this year's most recognisable anthems was the result of getting lost in a YouTube hole. If you've ever spiralled into a descent of endless online video watching thanks to evil algorithms, you'll understand where rising Brooklyn rapper Pop Smoke found himself when he discovered the beat that would become the hard-hitting drill banger known to the world as Welcome To The Party.
Incredibly, Pop recorded the now heavily Instagram- captioned lyrics to the track — which could be heard booming out of every store, club and car sound system in the Big Apple this summer — just 30 minutes after hearing the instrumental for the first time.
The 20-year-old Pop speaks how he raps; direct, to the point. "That shit be lit. It was a lit day, I made a lit song." he explains simply, in a dominating NYC drawl, when asked about his rapid songwriting process.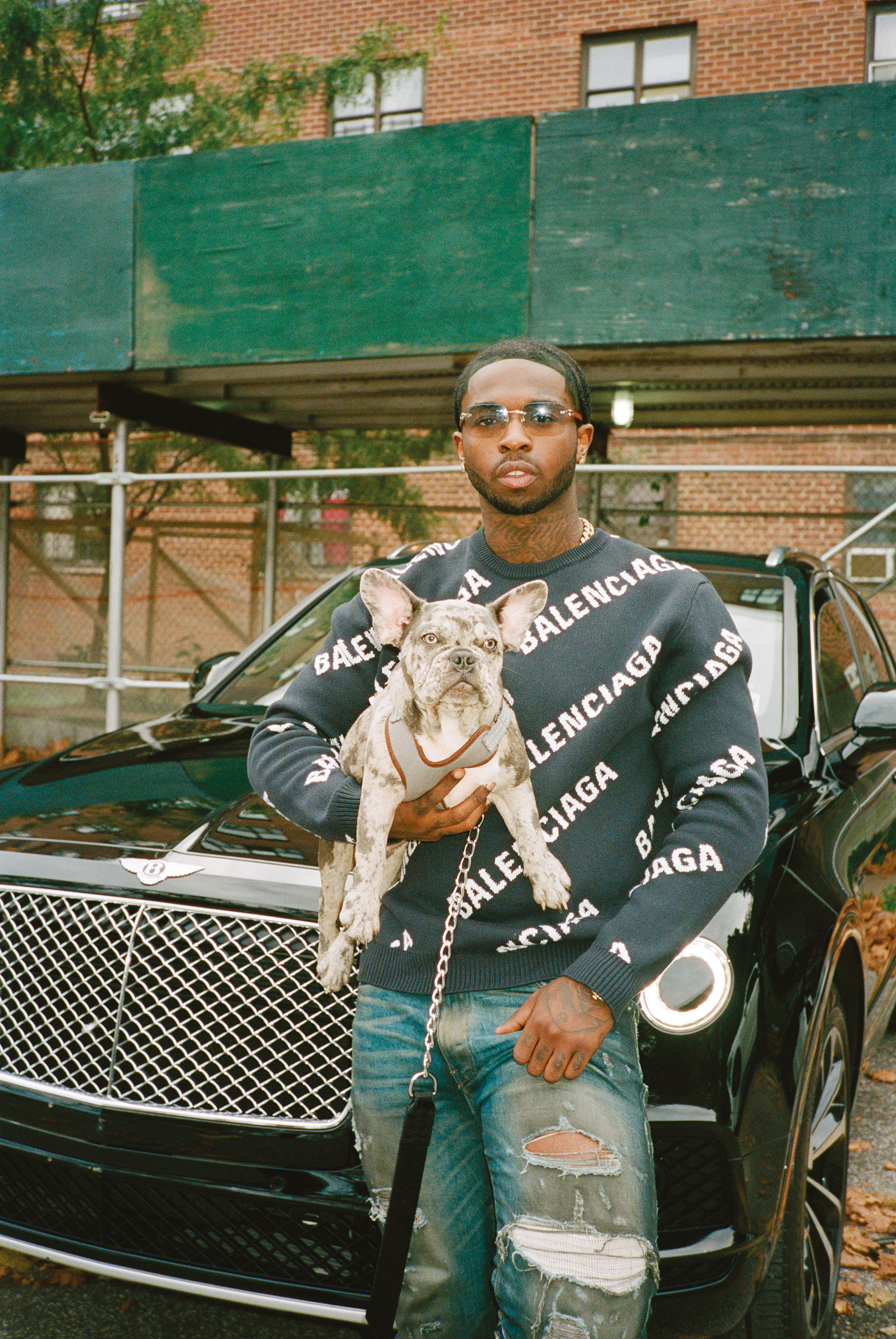 Welcome To The Party would announce Brooklyn Drill to the world, with the locally-shot video racking up over 14 million YouTube views in just under six months since it's release in May. Pop Smoke had been releasing music since December 2018, while other artists from the scene had already emerged as the new sound of New York City over the past couple of years. "Fivio Foreign, Sheff G, Sleepy Hallow, Curly Savv — all them guys is comin' up into their lane right now," he humbly points out, but there was something different about this song.
The track snowballed online, Nicki Minaj and Meek Mill dropped remixes, and Pop began to recognise its success around the city. "My face, my voice was everywhere, you know what I'm saying?" he exclaims. "I knew it was gonna be big when I started seeing my face on billboards." Meanwhile, fans on social media began to debate how the track managed to uniquely marry grime-infused elements of London drill with a distinctly rough'n'tumble New York feel. Enter Pop Smoke's secret weapon: 808Melo, the east London producer first known for working with British drill duo Headie One and RV on their smash hit, Know Better.
"After I found 808Melo on YouTube, he hit me up and told me to pay for the beat!" Pop laughs. "But at that time, I wasn't even collecting money from music. I was making music to make music. I was doing it for fun..." Despite that early awkward interaction, the pair would go on to form a fruitful working relationship, "If you see Pop Smoke, you know it gotta be 808 there. 808's my boy," he confirms.
Their collaboration resulted in a nine-track mixtape of dark and dirty party bangers titled Meet The Woo, which offered an insight to the high risk, high reward lifestyle Jackson leads in his hometown of Canarsie, an area he carefully describes as "tricky". To locals, Canarsie is known as "The Flossy", where the residents aren't afraid to chase success and show off about it. "We floss, you know what I mean? We flossin. Flossin is like flashy, real God-ish, big cars, big chains, big watches and shit," he says.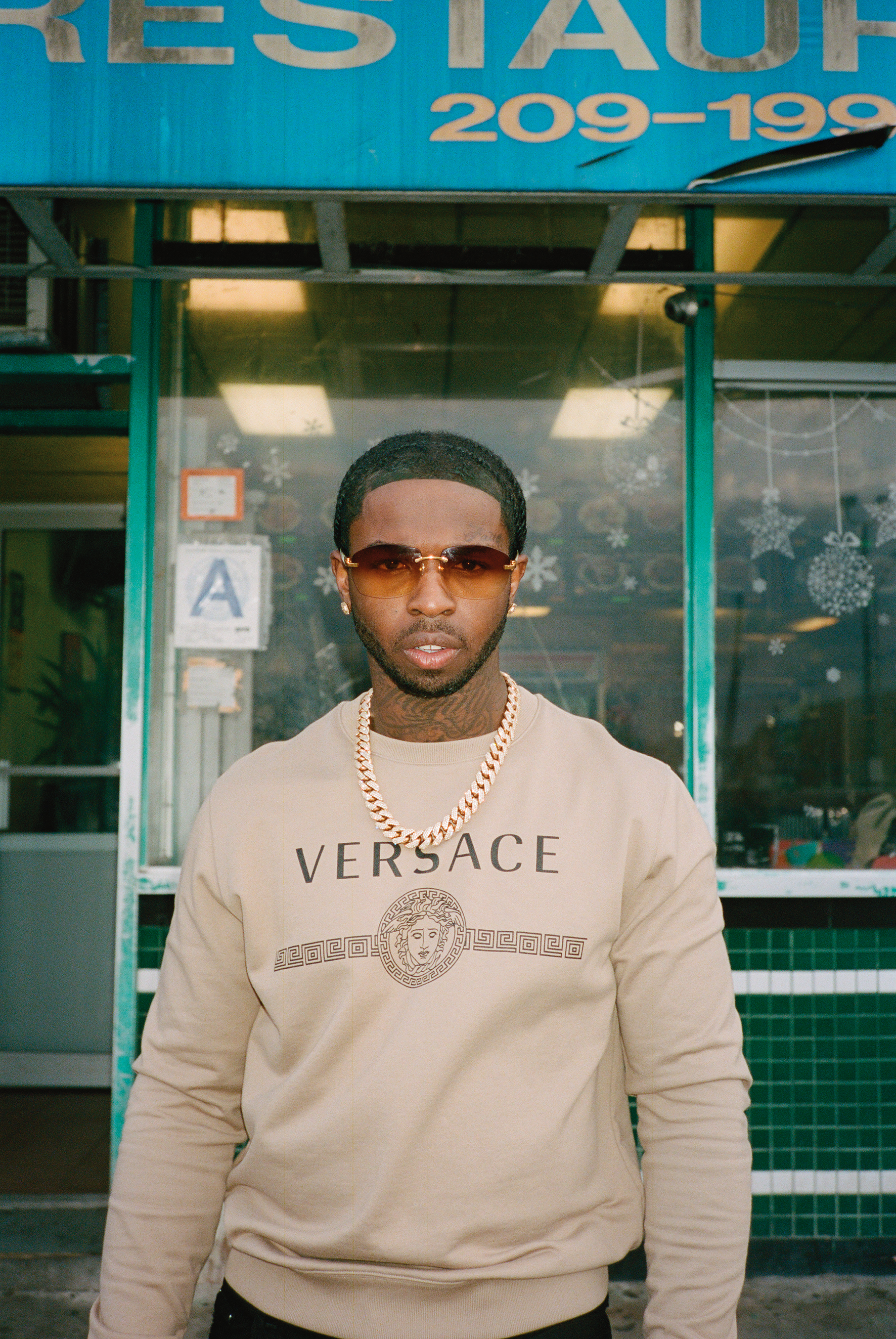 A stand out track on the tape was the relentlessly energetic second single Dior, with ear-bursting bass and eerie strings serving as the backdrop for Pop's braggadocious growls about showy dance moves and an affinity for designer brands — the latter of which he's more than happy to expand on. "I like Louis Vuitton, I like Mike Amiri… Mike Amiri is that nigga! I like Young Thug's line SPIDER, Ev Bravado, Off-White and Dapper Dan."
If Welcome To The Party was 2019's In Da Club then the mixtape's final track PTSD is this generation's Many Men (Wish Death). On the track Pop takes a more introspective approach, analysing the effects that scrapes with death have left on his mental health while chasing his desires, rapping: "I be spoiling myself, so I can ease the pain".
"It's art bro," he states. "I think everybody should listen to Pop Smoke. From your 9-5 regular person to your super rich stockbroker, from your drug dealer to your athlete. Maybe your teacher! Anyone can listen to Pop!" However, Pop's topics of choice recently came back to haunt him, when what was set to be a summer-defining set at New York's Rolling Loud festival was pulled by the NYPD due to concerns over gang affiliation ("I'm talkin bout guns and crime" he rapped on Better Have Your Gun.)
His reaction? Kill them with kindness. "Shout out Rolling Loud man, I hope they see me next year…" He chuckles. "The kids love me!" The situation hasn't put him off performing live, with an upcoming support slot on Skepta's — another Welcome To The Party remixer — UK tour feeling like a victory lap for an artist so strongly linked to London. "I love UK artists: Fredo, Digga D, Headie One, D Block Europe, I like that crew!" he says, "Skepta bodied it bro, he went dumb! The show will be lit. A party!"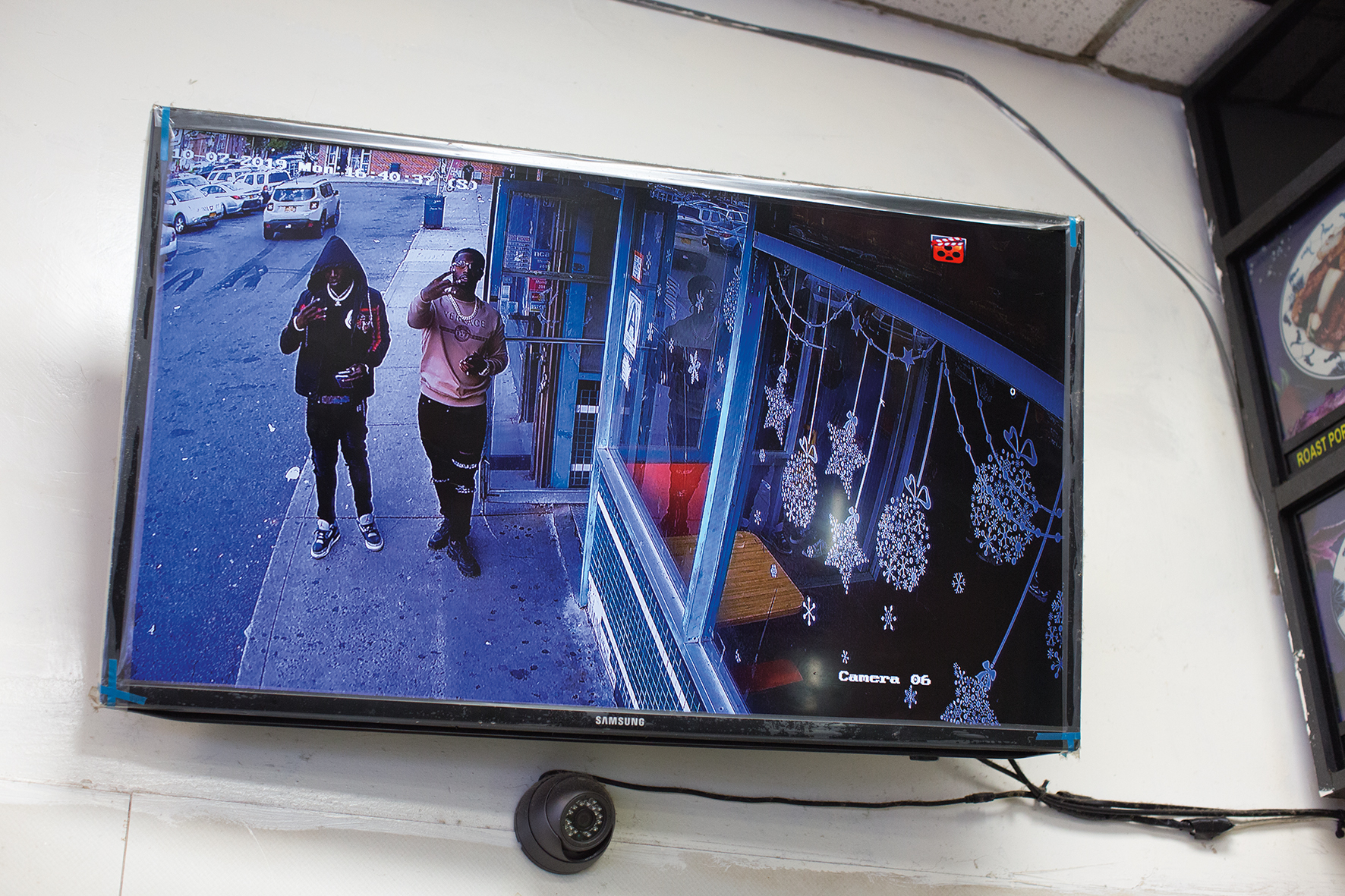 And after the party? Pop is aiming to continue his rapid ascent with a debut studio album, and while he's not giving too much away he offers up a few geographical clues on what to expect. "I love the south man, I'm thinking about taking my next project south. Go fuck with them down there. Know what I'm saying?" he says "We got another project coming. We working."
As our phone call ends talk to turn's to Pop's tattoos, specifically the word 'Sacrifice' etched across his stomach. "Sacrifice means a lot to me, sometimes in order to win you gotta sacrifice, you know what I'm saying? You gotta be willing to give up some things. You can't not change and do the same thing, so you gotta sacrifice," he says. If Pop can continue his ascent, we might just have a new King of New York on our hands.
Credits
---
Photography Ben Solomon
Photography assistance Kalil Justin
Styling Nico Amarca