a 'sabrina the teenage witch' remake is happening and it will be dark
The series will take inspiration from "Rosemary's Baby" and "The Exorcist."
|
20 September 2017, 10:09pm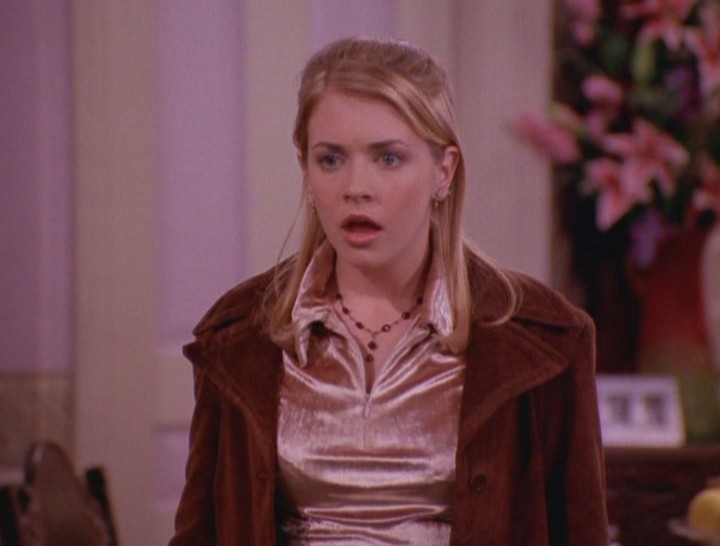 Screenshot via YouTube
When you think about Sabrina the Teenage Witch, you may not think of murder, adultery, and betrayal — but soon you will. That's because the 70s comic book series, set in the same fictional world as Archie and co., is getting the same treatment as The CW's hit teen drama Riverdale: reimagined as a dark, coming-of-age tale, THR reports.
The new series, currently in development, will explore darker occult territories than its 90s predecessor. It'll be a major departure from the original family-friendly sitcom, which featured a fresh-faced Melissa Joan Hart as the always relatable and responsible Sabrina. Teased as being tonally similar to Rosemary's Baby and The Exorcism, it's safe to assume the show's new Sabrina will be a baddie and Salem won't have the adorably grumpy personality of a middle-aged man.
This series will be called The Chilling Adventures of Sabrina and is set to premiere in 2018 or 2019, THR says. Looking at the host of shows pulled from the DC universe after the success of Arrow, CW is trying to build the Archie comics into its next successful franchise. The showrunner of Riverdale, Roberto Aguirre-Sacasa, will be spearheading the creation of the new show.
Riverdale features bleak topics including extortion, homelessness, and death, and the team behind the new show imagines Sabrina's world will be even spookier. "As dark as Riverdale is, the vision for Sabrina is even darker," Roberto said in an interview earlier this year." Riverdale is on one side of the Sweetwater River, and Greendale, where Sabrina lives, is on the other. There's sort of that mythic idea that on one side of the river there's one reality and on the other side of the river there's another reality."
Who knows what horrors Sabrina will encounter when the show finally hits our screens. But, given Hollywood's penchant for thinking same-sex relationships are "edgy" (a la Riverdale's bounty of steamy scenes of Kevin Keller making out with boys) we have a strong premonition that Hilda and Zelda will be reimagined as a lesbian couple. Stay tuned.