Renate Bertlmann, Kaktus, 1999. Courtesy Richard Saltoun Gallery
what the blacklisting of feminist artists in the 70s says about censorship today
An exhibition at this year's Frieze framed sex positivity in art from a feminist perspective. The success suggests a move towards mainstream praise of radical women artists — but there are still challenges to be met.
Renate Bertlmann, Kaktus, 1999. Courtesy Richard Saltoun Gallery
In 1969 the then 24-year-old artist Betty Tompkins started painting what she called her Fuck Paintings -- black-and-white close-ups of women having sex: double penetration, masturbation and anal intercourse, all painted from porn magazines she'd found laying around. Her use of explicit sex wasn't an attempt to shock, she was riffing on the lack of erotica available in the 70s made by women.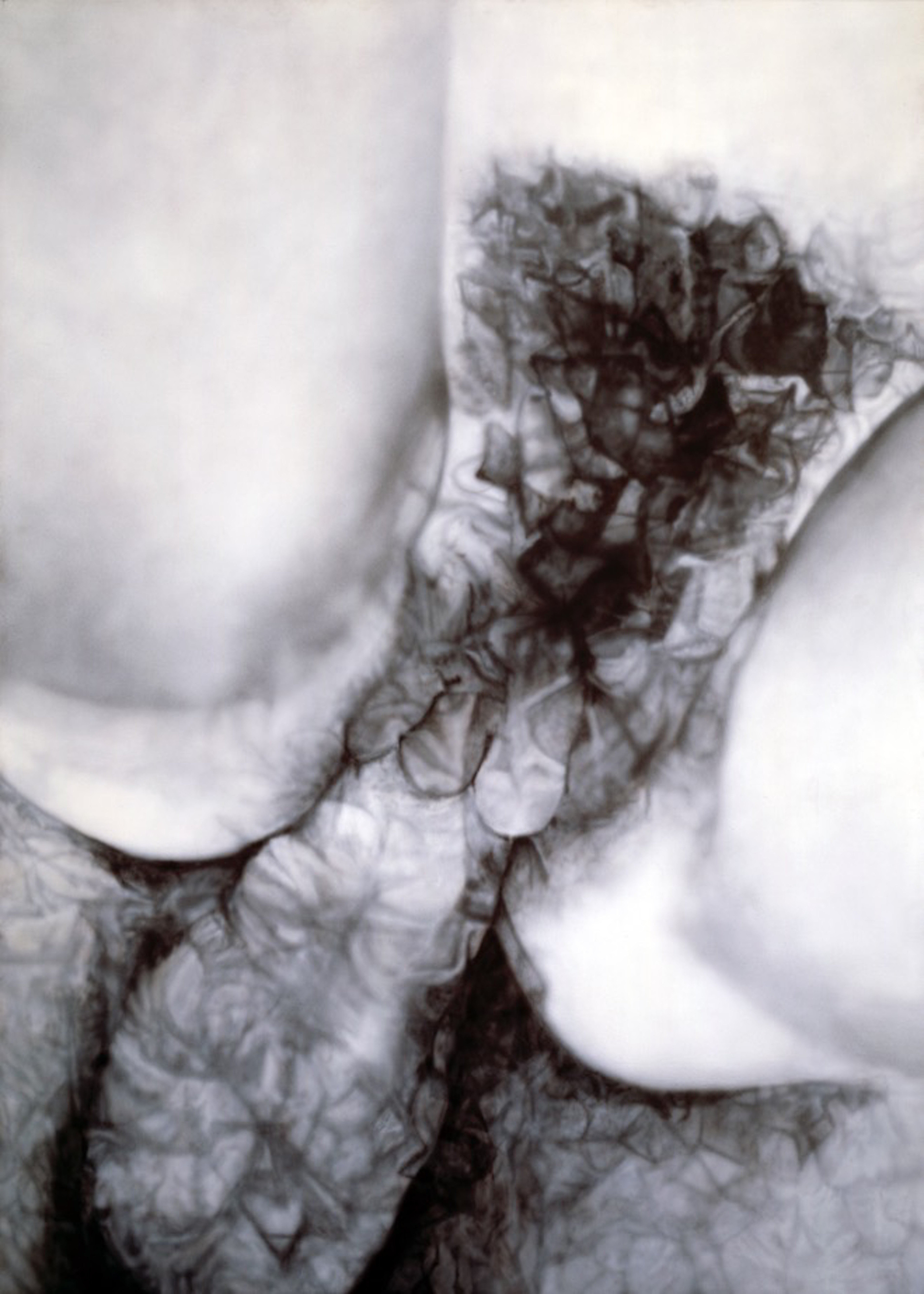 By 1974 she had finished the series and was ready to show the world. Friends and peers active in feminist movements at the time were excited for Betty's re-framing of pornography, but practically no one saw the paintings until 2002. Throughout most of her life, Betty's paintings were censored, she was relentlessly overlooked by institutions and the media, and in 74, banned from entering France due to the "explicit" artwork she was travelling with. But in 2002, after a small New York exhibition, she suddenly found fame -- the Pompidou Centre in Paris acquired one of her paintings in 2004 and she gained a new legion of young female fans, hooked on her frank exploration of female sexuality. Today, her Instagram followers include feminist artists, blue chip galleries, New York Times culture editors and celebrities.

Betty is just one of a group of women working in the 70s, like Cosey Fanni Tutti, Renate Bertlmann, Birgit Jürgenssen, Eleanor Antin and Penny Slinger, who used sex in their art to find it wrecked their career. In an era where Hugh Hefner's Playboy told the world that there was no more sexual liberation for women to achieve, women artists and writers who were making sex positive art found themselves completely ghettoised, while male artists like Jeff Koons traded heavily on erotic images of women to global critical acclaim.
Recently there's been a shift in attitudes to these women. Thanks to the platforming of young women by other women, once-forgotten artists and writers are finding that their art has a new audience. Younger generations are seeing their work as important to contemporary feminist discussions over the double standard of female creatives dealing with sex in their work and being judged for it, compared to men who do the same thing and are given free reign. This year, Frieze Art Fair solidified their new-found status with the series Sex Work, a showcase of censored feminist art dedicated to lifting the lid on why women who use sex as their medium were ignored by the art world. Once shunned by the establishment, these women are now finding it their playground. The status quo is beginning to tumble, but for many of these radical women artists of the second wave it's too late -- and, they warn, censorship is still happening.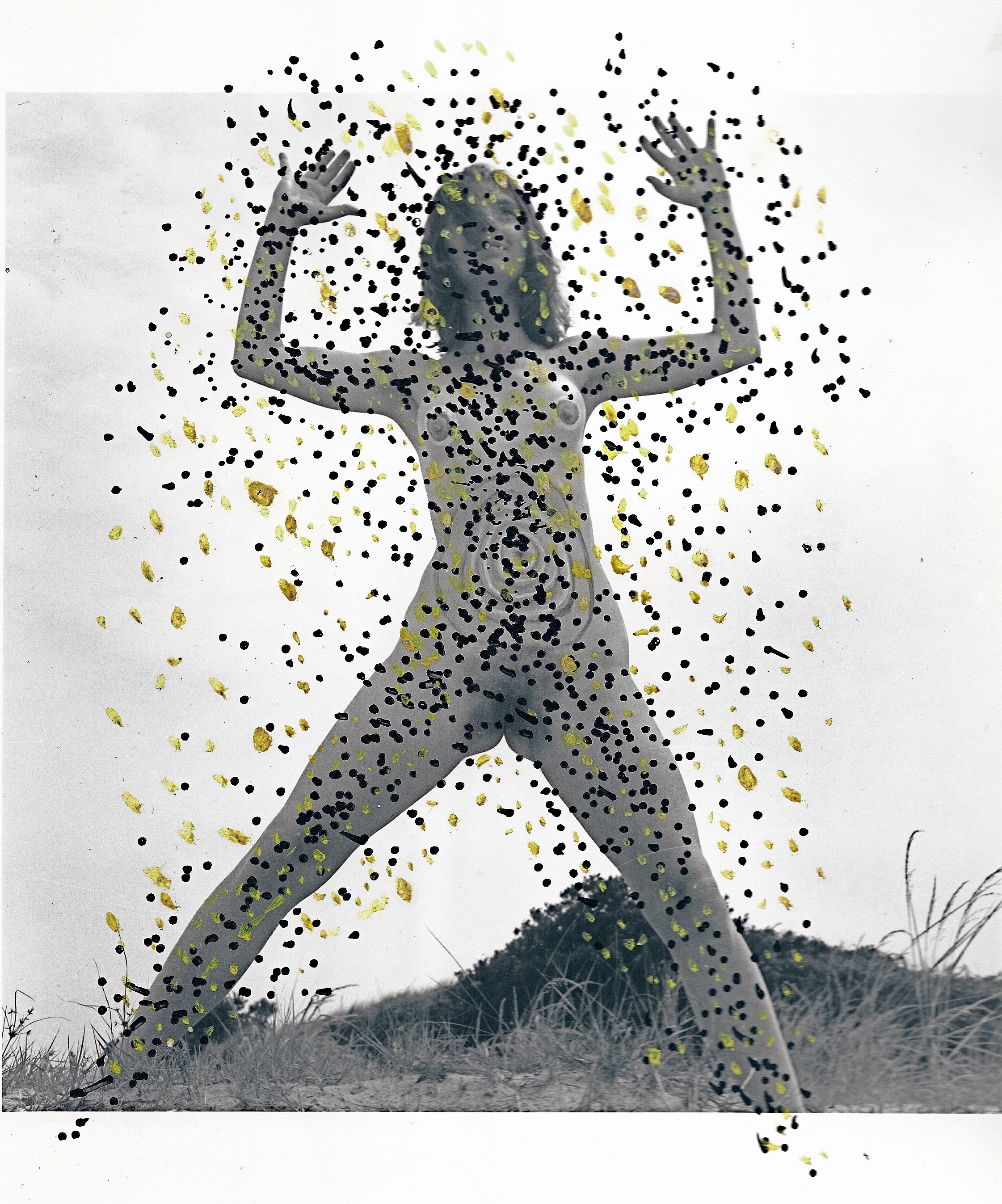 Alison Gingeras, the American writer and curator who sourced all the artists for the Sex Work series explains, "Many of these artists participated in mainstream feminist organisations but have been shunned by the art historical label of feminism because of phallocentric images. Betty Tompkins basically had three decades of a career without any recognition." These artists were working during a time when sexual pleasure for women was taboo and erotica was made by men, for men. At the Frieze Alt-Feminisms panel discussion about the Sex Work series, Alison spoke frankly about why now is such an important time to represent these women, and in an interview with Frieze said: "I began to notice how many women of our generation have demonstrated an internalised misogyny towards women artists and didn't really realise the role these artists played in feminism of the 60s and 70s, and the discussions about sex positivity we're still having today."
Like Betty, American artist Marilyn Minter received similar whitewashing. "In the 1970s, women desired sexual images for their own use and own value," she says. "But when I first created erotic imagery in my art, my career was completely destroyed. It was the end for me. I remember Marcia Tucker, who curated Bad Girls at the New Museum in 1994, her coming to my studio and telling me my work was 'too bad' for the exhibition. I was devastated at the time, I'm still trying to make sense of what happened." As Marilyn says herself, "The art world loves young bad boys and old ladies," and her now six-figure price tags and recognition as a leading voice in feminist art are decades too late.
There are others. Birgit Jürgenssen was one of the most active surrealists of the 70s and 80s and one of the first women artists to show women naked looking ugly and weird, like with her work Untitled (Self with Skull), 1979 and Untitled Death Dance With Maiden 1979. Then there's the Polish photographer and filmmaker Natalia Lach-Lachowicz, whose Consumer Art series 1971-74, images of women eating phallic food, resonated with young women exploring their sexuality, and Judith Bernstein, whose works like Union Jack-Off 1967 used caricatures of penises to question sexism.
These women are now thought of as peers of other prolific feminist artists of the 70s like Carolee Schneemann and Hannah Wilke, but we have to be careful not to view the belittling of them as a thing of the past. Women writing and making art about sex still get a huge amount of criticism, just as they did in the 70s. Women artists working with sex mediums repeatedly get sidelined and find it hard to be taken seriously, like Zoe Buckman who uses gynaecological tools in her art or Josephine Meckseper and Stacy Leigh who use mannequins and sex dolls in theirs. Women artists including Maisie Cousins and Petra Collins have been censored on social media sites like Instagram and Facebook for years. "It's the art world version of slut shaming" says Marilyn, "no one wants a beautiful young woman artist making graphic imagery that deals in sex. That's for the boys." Working with sexuality endures as one of the major knocks to the careers of women artists.
"Frieze have invited these artists to exhibit, but I'm sure they'd tell you it's not an easy sell," Alison said. "But hopefully it shows that their work doesn't simplify feminism into a hashtag." Alison considers someone like the snubbed artist Cosey Fanni Tutti as "a poster woman for alt feminism, forty years after she was working". Cosey Tutti Fanni's autobiography struck a chord with women when it was published earlier this year, for its stance on sex work. "At the time, I was working as a model and a lot of men were photographing me" she says, "I just didn't like that power structure. So by working in what people called pornography, I was trying to make erotic images on my own terms, but I was really looked down on by the art world."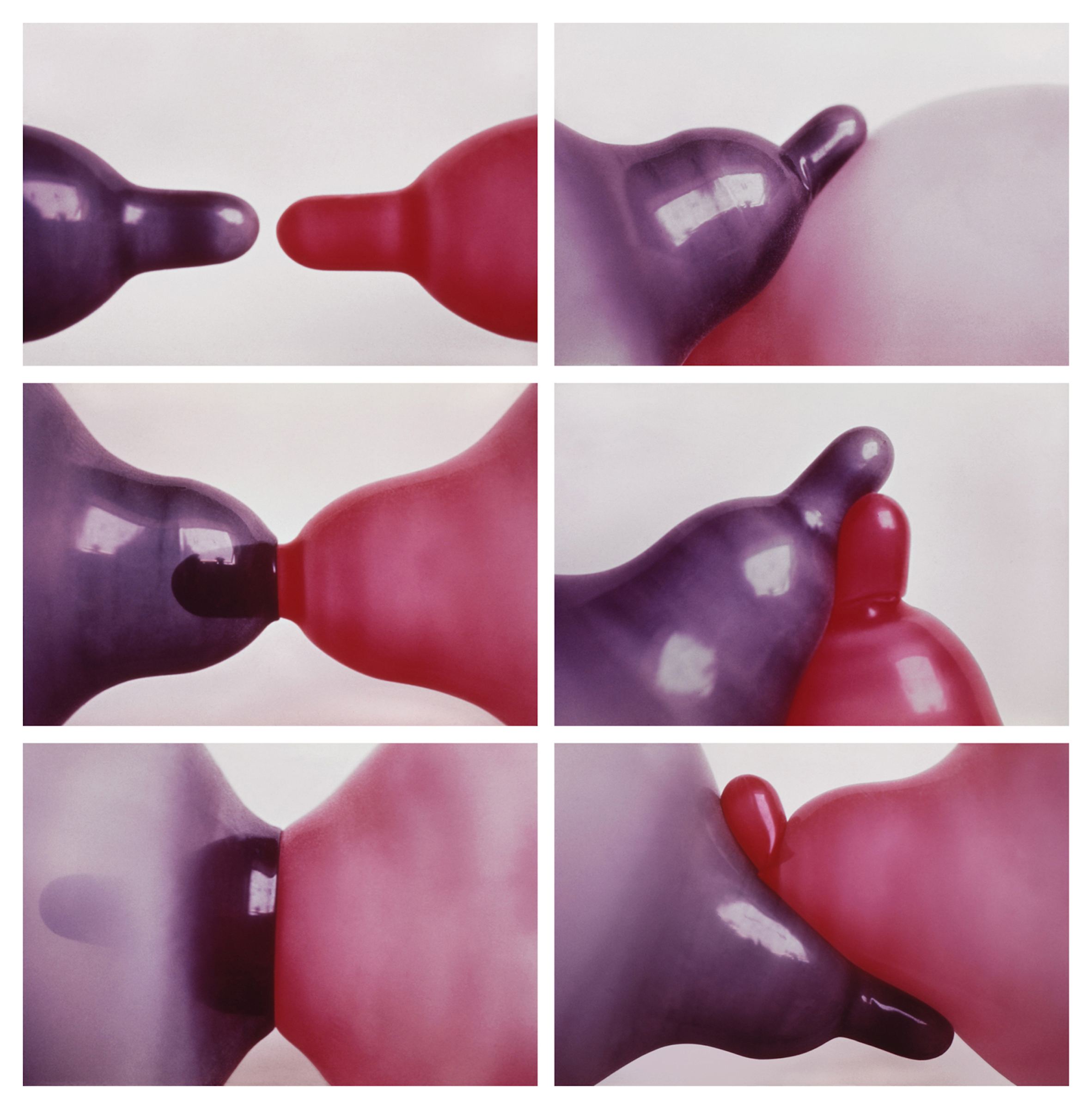 Renate Bertlmann and Kathy Acker were both patronised by the largely white male art world gatekeepers of the time. Renate's work tackled sexual violence and misogyny rife in the 70s, but in 1979 the Pompidou Centre banned her from their group exhibition Musee de Sacrifices, Musee L'Argent for explicit content. Acker, now known widely to young women thanks to I Love Dick author Chris Kraus's book After Kathy Acker, was marginalised for her pornographic film Blue Tape. "The avant-garde scene of the 1970s was snobby," Chris says. "They thought they had all the answers. Kathy wasn't the first person to combine high art with pornography, but she added this heartbreaking first person narrative in a way no one else had before her."
We can't, in forty years, once again look back at the sidelined women artists of today and suddenly make them famous when they're old, the platforming of their work needs to surpass small independent groups and go into mainstream institutions. "Women getting ousted from the art industry because their work is seen as 'too explicit' needs to stop," Marilyn says. "We have to be careful not to let this happen again."