Fotografia di Mitchell Sams per Marc Jacobs
marc jacobs's spring/summer 18 collection was a decadent vacation to nowhere
Accessorised with faux-feather boas and tinsel-covered pool slides.
|
14 September 2017, 8:09am
Fotografia di Mitchell Sams per Marc Jacobs
This article was originally published by i-D US.
Marc Jacobs makes magic when he's designing for his people: the Miss Havishams, Edie Beales, and Zsa Zsa Gabors. Eccentrics whose mystique is entwined with something wistful, or even tragic. Women who are barely holding onto their sequins (like the woebegone actresses of his spring/summer 16 show at the shuttered Ziegfeld Theater). This season's heroine was one of their kind. She seemed suspended in a glamorous eternal vacation.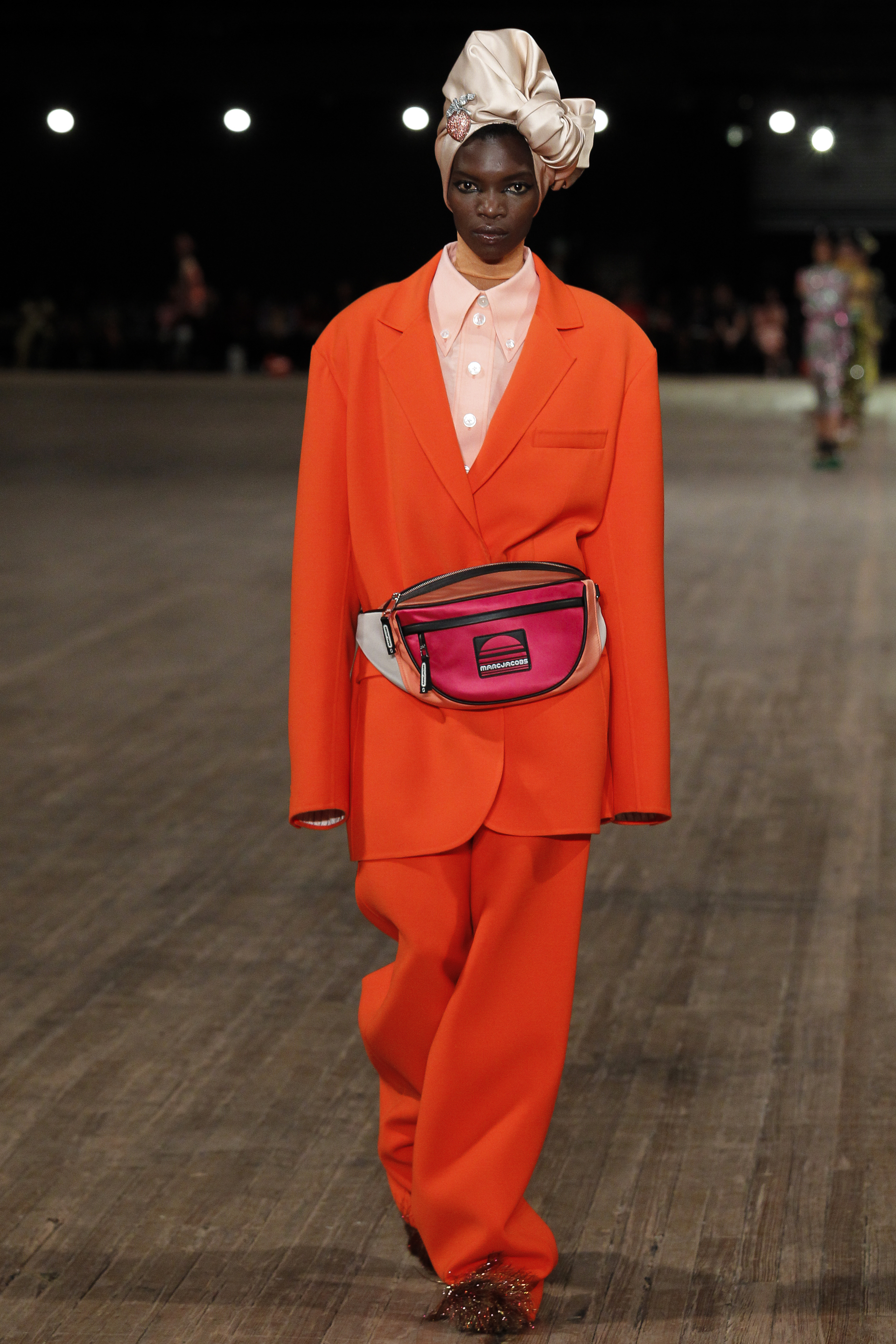 Processing regally around the empty expanse of the Park Avenue Armory, the models walked far apart and in silence. There was no music, no transporting tune to suggest we were also in the exotic locations they were dressed for. You wondered if they were vacationing solely in their heads.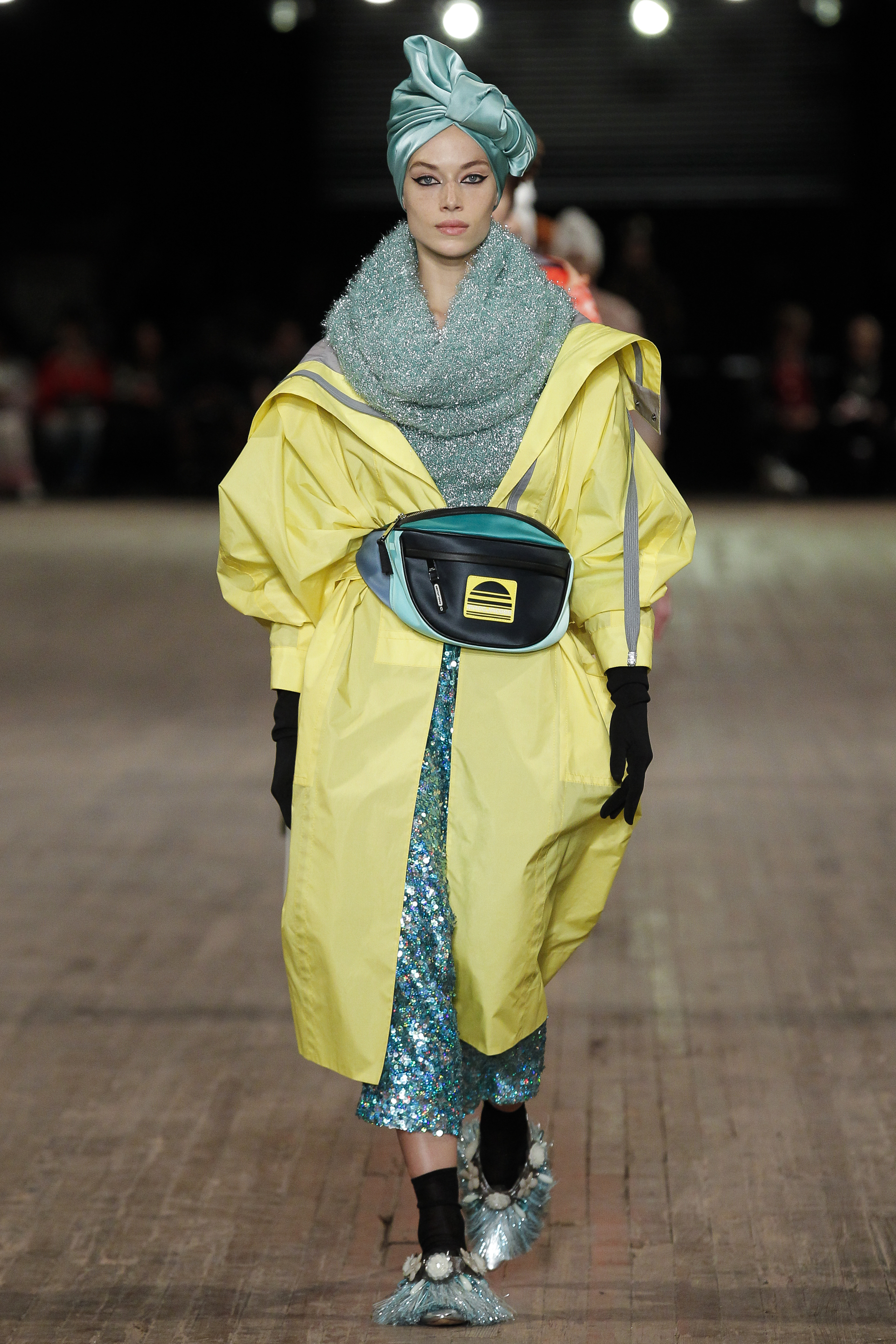 The first phase of looks conjured a fantasy wardrobe for the mountains. There were parkas in lemon nylon, translucent PVC, and rubbery synthetic performance fabrics — practical in theory, but oversized and underpinned with silk harem pants and sequinned skirts. The bag offering, too, oscillated between utilitarian and extravagant, from sporty multicoloured fanny packs to boxy leather flight bags that would require a sherpa. The shoes were tipped with lavish tinsel fringes that audibly swished against the wood floor and models trailed boas made from sparkly faux fur and imitation feathers.
A second leg of the journey took place in what might have been Palm Springs or Capri. The vibe was 60s Pucci; models wore opaque tights à la Verushka and swirling coral prints. It was a Slim Aarons fantasy that swam in and out of focus as more modern elements appeared: plastic flip-flops (with costume jewellery ornaments), nylon duffle bags, and satin racer-stripe track pants.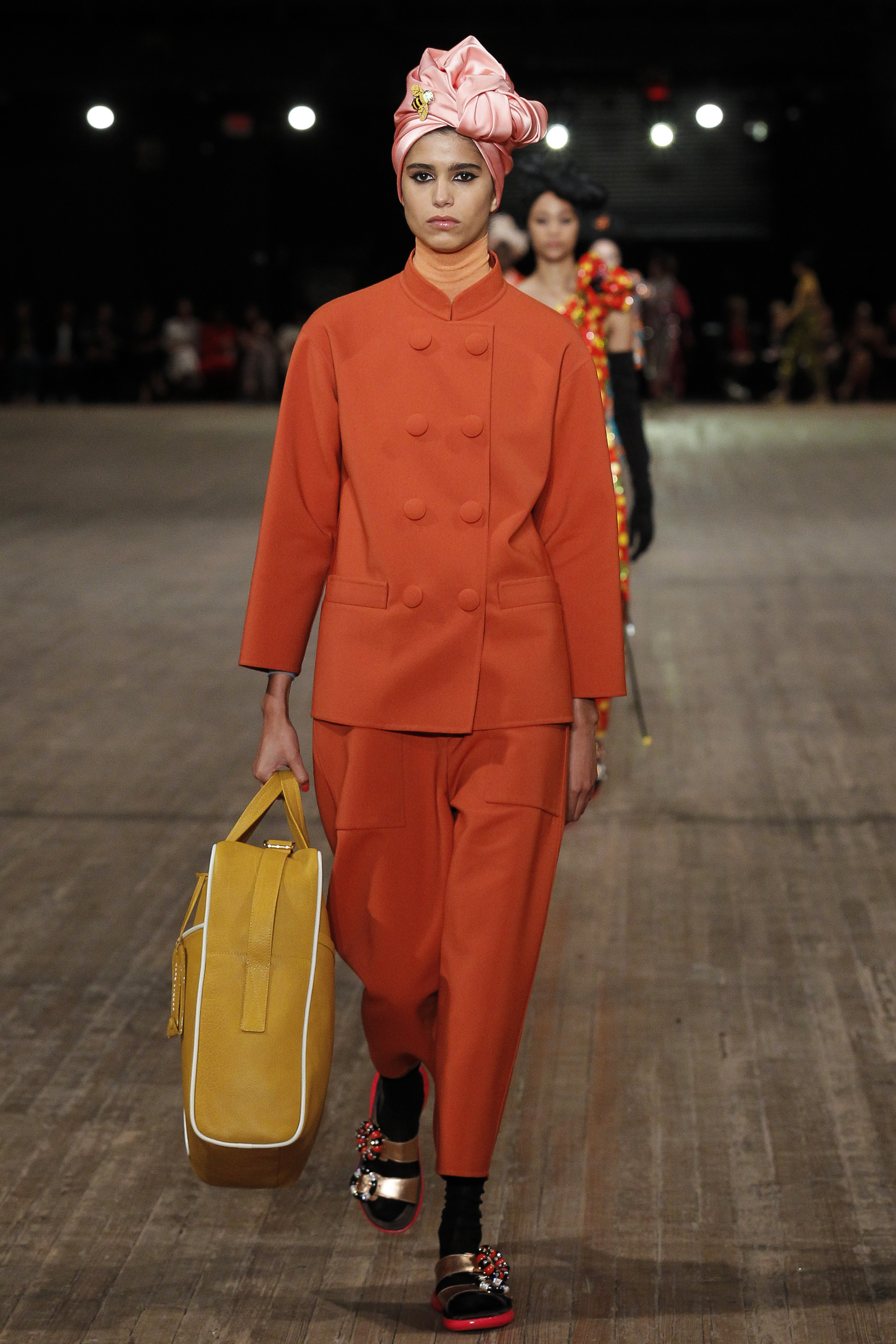 Bella Hadid in cat-eye liner, a turban, and a full snow suit looked like a princess who'd packed naively for her first ski trip. Turbans accented each of the finale looks. Crafted by milliner Stephen Jones, they came in different swooping formations of scarf, some decorated with crystal pins. They were "inspired by Kate's legendary Met Ball look," read the show notes, as well as a recent portrait of Sofia Coppola in a turban. While they did bring to mind Kate Moss in golden Marc Jacobs on those zebra-print steps, they also conjured the danger of fantasy gone too far: Little Edie's headscarf during her famous flag dance, Gloria Swanson's headwrap in Sunset Boulevard.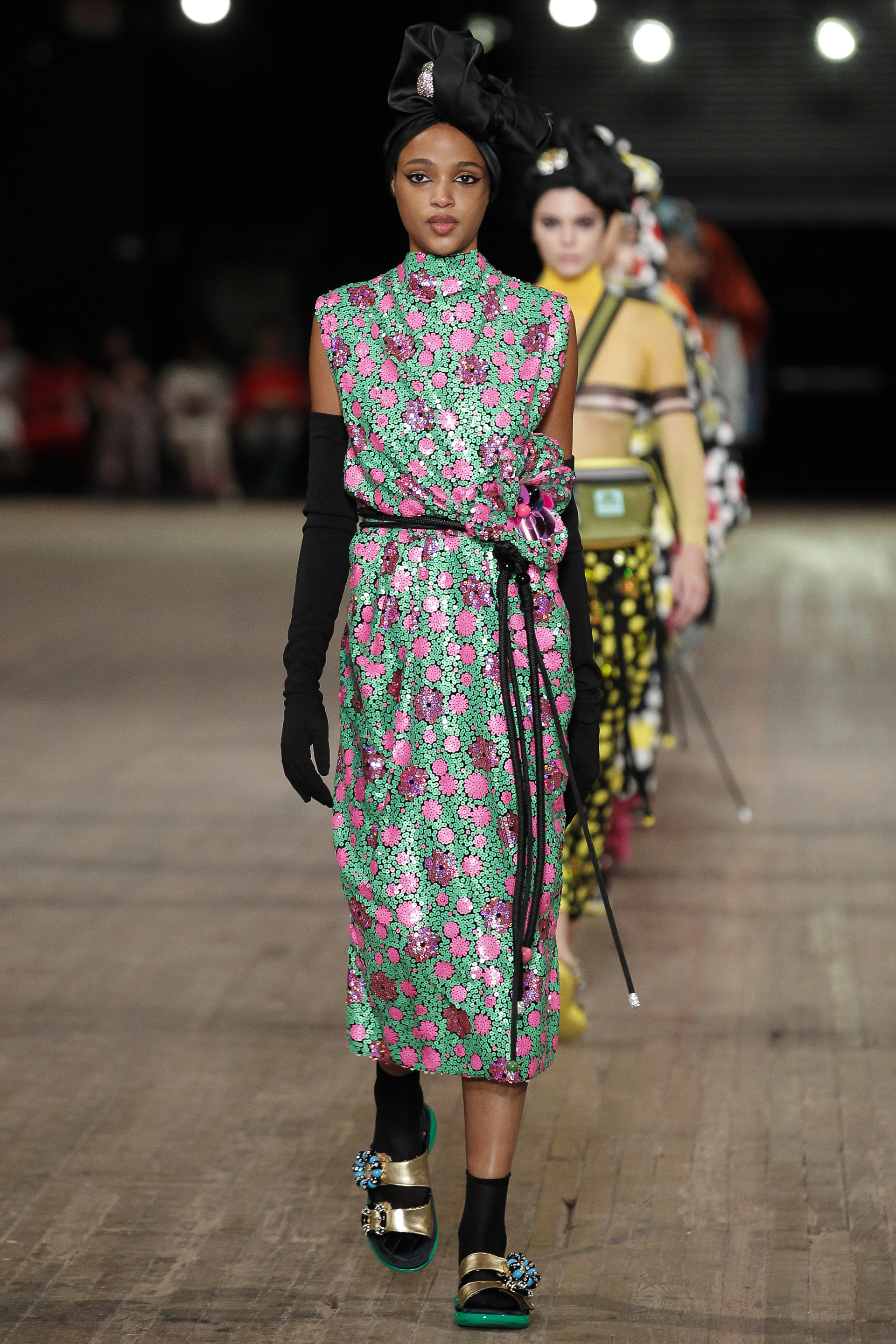 The collection came with the open-ended title Somewhere. The line between fantasy and reality remained purposefully unclear. But the clothes themselves were transporting. In the silence, you could hear every tinkling glass bead as the final two dresses swished out of view.