a$ap rocky is a fashion killa turned fashion shopkeeper
He's opened a temporary bodega selling everything from A$AP-branded Krispy Kremes, to his favourite designer labels in Selfridges.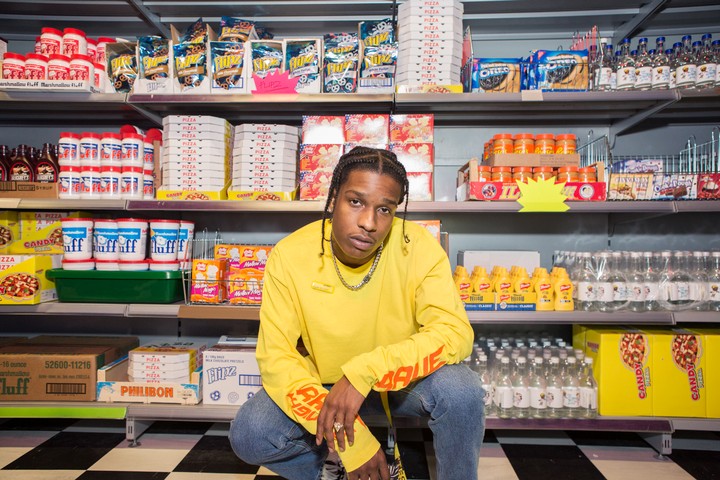 Photography courtesy Selfridges
This article was originally published by i-D UK.
A$AP Rocky is not a man to be pinned down to one thing. Between his numerous collaborations with designers, A$AP Mob tours, modeling and the recording of his next album, the Harlem-born rapper has found time to man the cashier at a new temporary store in the basement of Selfridges. The AWGE Bodega, inspired by NYC's iconic, 24-hour bodega stores, is a veritable retail paradise for fans of the rapper and his AWGE collective, offering a chance to buy both exclusive drops of specially commissioned items of clothing, A$AP's Guess Jeans collaboration line, and other AWGE-branded food and ephemera.
The AWGE collective, for those who don't know, is "a collective of different people with multiple capabilities" says A$AP, backstage as the eager shoppers slowly begin to trickle into the Bodega on Monday afternoon. "We come together, this niche, small group, small posse — it actually makes us more effective. We're in our own lane. Always raising the bar." To those more curious as to the inner workings of the collective, you'll be hard pushed to find out more. "I find mystery intriguing. I feel like when you watch a film, and you go back and watch behind-the-scenes, watching the film again isn't the same kind of experience. Sometimes you need to leave mystique."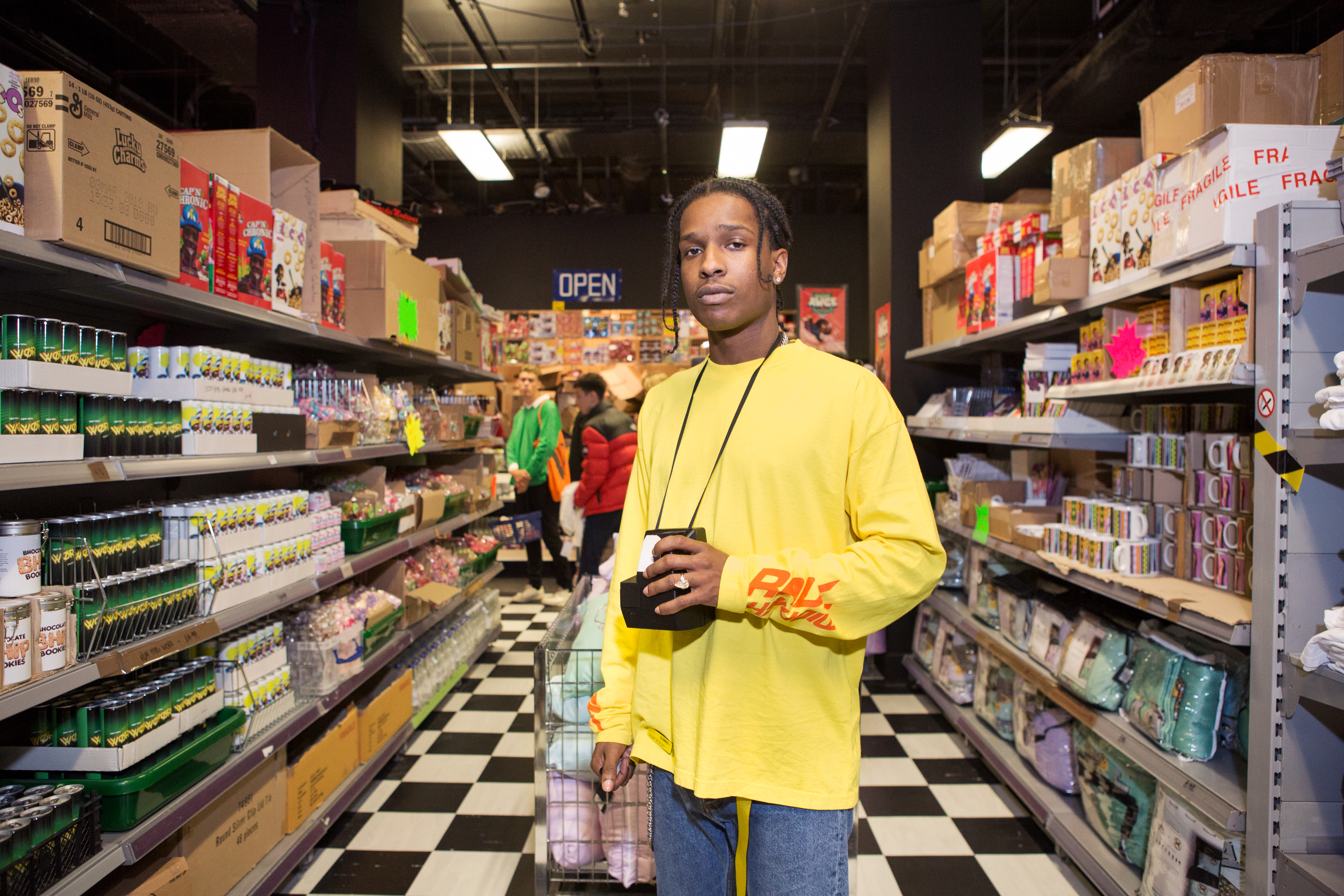 Using the project as a way to celebrate his native New York, and his "second home" of London, A$AP sees the AWGE Bodega as a chance to bridge the gap between these two cities he loves. "I'm a New York City native and, being a minority, growing up with that culture — adapting to it, identifying with it, and also missing it — I just felt it was necessary to bring that to people who have never experienced that at all. London reminds me of New York in so many ways. From the architecture to just the feel of it."
Though a man of many enterprises, next up A$AP is focusing on his album. "It's almost finished. I've had this in the works for over year. I just wanna make some dope music again, just inspire motherfuckers. Make new shit, dope shit."