you're all invited to party with molly goddard for spring/summer 18
"She is on her way to a gallery opening and then for a steak."
|
17 September 2017, 12:10pm
After a series of fun-filled interactive presentations in which models sipped tea, sliced sandwiches and danced like nobody was watching, we all wondered quite how Molly Goddard would approach the confines and certainty of the catwalk. This summer's Fashion in Motion show hinted at what was to come, but in an ever-more mischievous mood, she defied fashion week expectation and did it her own unique way.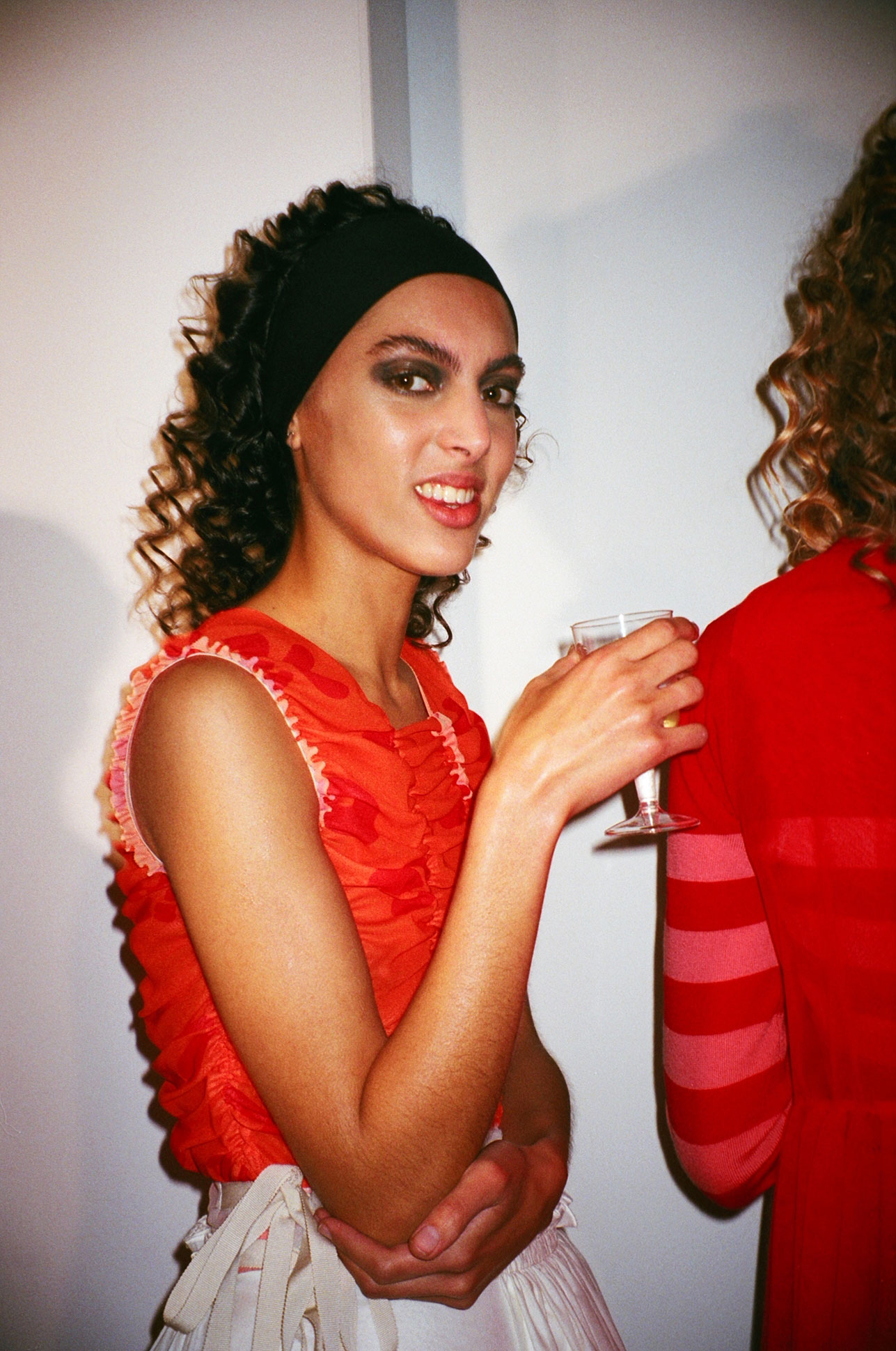 As we took our seats in the BFC Showspace, reimagined into an inviting gallery space with added podiums, guests giggled at the press release -- "My doctor told me to watch my drinking. Now I drink in front of a mirror," was its opening line, appropriated from a dating profile -- and nudged their neighbour to see if they noticed London Mayor Sadiq Khan on the frow. We soon realised that this wasn't going to be a standard show. From the moment Edie Campbell sauntered out onto the runway in a signature Goddard gown with a glass of Prosecco and e-cigarette in hand, to when a shimmying and shimmering Erin O'Connor closed the show, the audience -- including the mayor -- joined in on the party.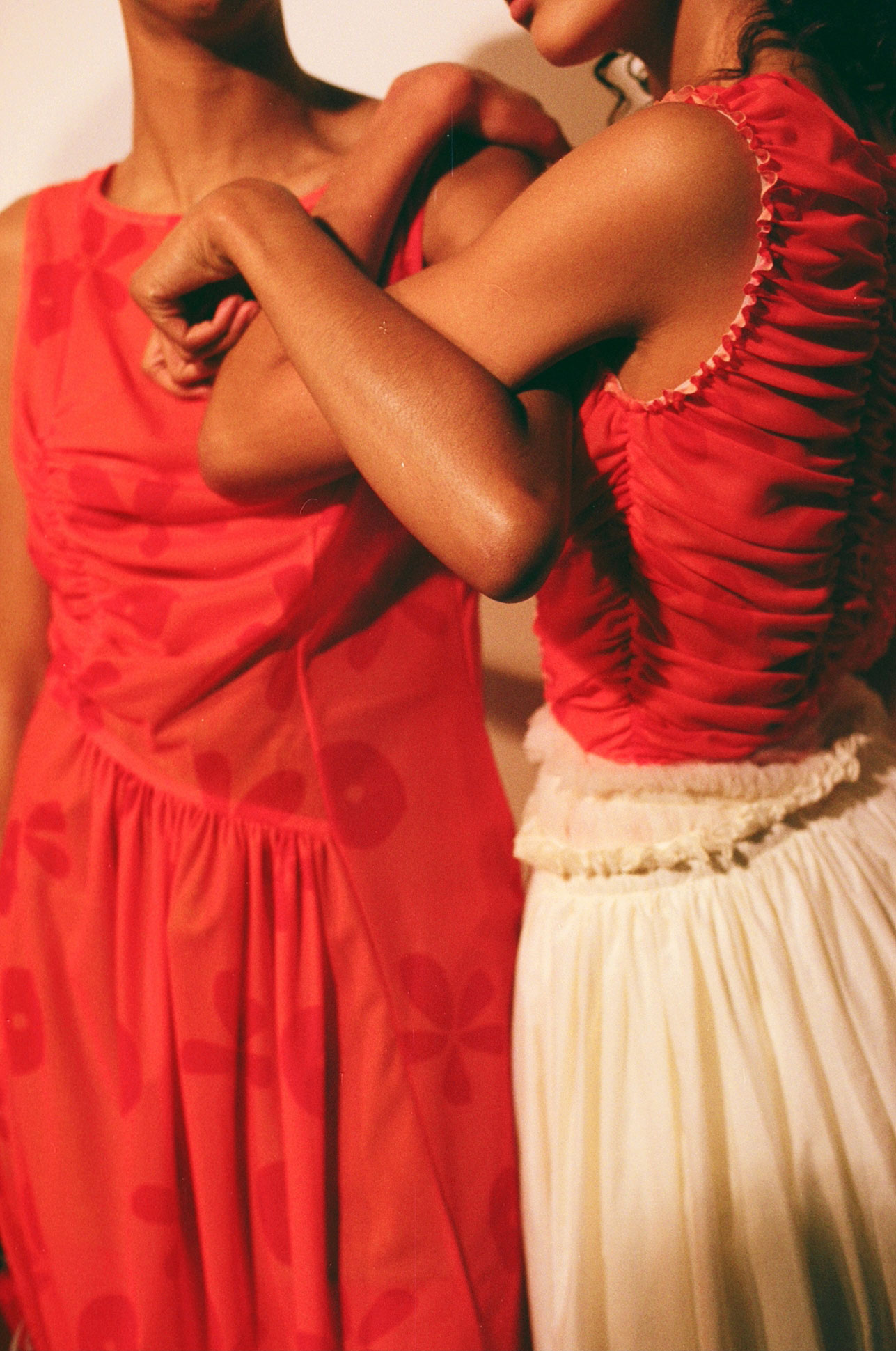 "I wanted it to be super fun, while being grown up at the same time," she explained backstage, glass of bubbly in hand. "It's grounded in reality. These women are my friends, they are strong, funny and confident. This is their world. She is on her way to a gallery opening and then for a steak." Now, if you had been fooled by the twirling tulle of seasons past, you might not have realised that Goddard has always designed for women rather than girls. While the grown-up fun on the catwalk made it more explicit this season, the collection's refreshed focus on detail and craft forms confirmed it. "We thought in shapes this season and instead of the floatiness of previous seasons, we were interested in how clothes moved on the body," she explained. Silhouettes were refined through cutting and contrasting weights -- densely gathered cotton, sequins, and sport taffetas were elevated through new methods of manipulation. "Ultimately, this experimentation was really fun." This wasn't a party just for Goddard's muses and mates, this was a party for all of us.