'stranger things' just dropped an 8-bit game based on fan art
Get hyped for Season 2 on pixel art Eggos.
Were you one of the many Stranger Things enthusiasts who helped turn the hit Netflix show into 8-bit video game fan art? If so, the app store's most addictive new addition is partly due to you. Thanks! Stranger Things has announced an 8-bit adventure game set in Mirkwood Forest and Hawkins Lab circa 1984 — and it's inspired by cool fan-made stuff the founders saw on YouTube and Tumblr.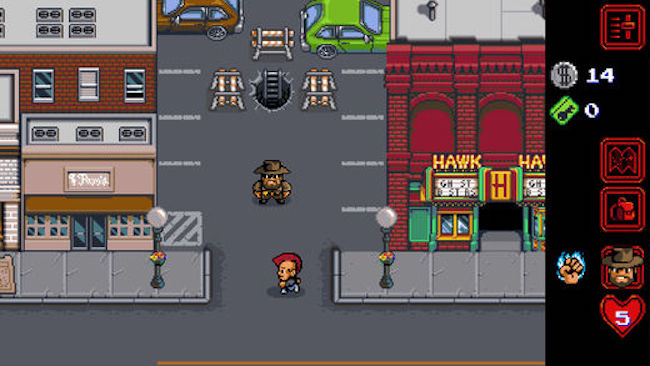 Last year the Duffer brothers low-key hinted that they might have a video game in works to help fill in the year-long gap (in Hawkins time) between Season 1 and Season 2. "What I really want is a video game," Ross told IGN last year. "Like an 8-bit… These fans, a lot of them have done this 8-bit video game art that's blowing my mind," Matt continued.
The hyper-nostalgic game lets you join kindly cop chief Jim Hopper and the kids on an Eggo-fueled adventure through heavily pixelated versions of Stranger Things's coolest locales. Pick up key cards, dodge lasers, go on bike chases, and if you manage to unlock Lucas, you can shoot rockets from your tiny 8-bit wrist. Characters each have their own special puzzle-solving abilities and there are two difficulty levels to choose from. Download the game for Android here and iPhone here, and don't be mad that Nicolas Ghesquière has probably already finished it.