streetwear label criticised for using teenage prisoner image on a t-shirt
The company has since apologised for the 'youth detention tee', which featured a teenage prisoner hooded and restrained.
American streetwear company KNYEW has issued an apology after it released a 'Youth Detention Tee' that featured an infamous image of an Australian teenage detainee. The tee featured the words "faded youth" written over the image of a hooded and restrained teenager on the front, while "youth detention" was written on the back.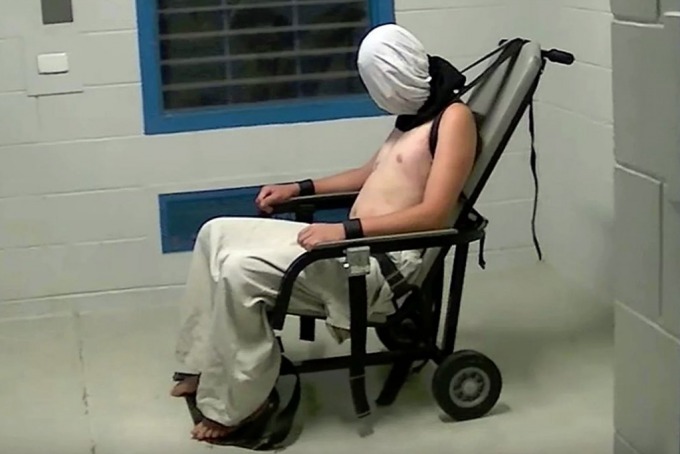 The image is of teenage detainee Dylan Voller at the Don Dale Youth Detention Centre in the Northern Territory. In 2016 the image caused national outcry in Australia when it was released by current affairs program Four Corners and lead to a royal commission into youth detention. The photo was one part of a wider investigation into the mistreatment of prisoners in the juvenile justice system.

KNYEW released the shirt last month but it was only brought to attention when Australian social media users discovered the tee.
In a post to their social media accounts KNYEW apologised to Dylan and his family and admitted not knowing the context of the image before using it, "We were not aware of the context and history of the image on the tee and should not have used it without doing proper research."

The company has said that it sold less than 50 copies of the shirt and all remaining stock and images have since been removed.

This article originally appeared on i-D AU.