what fashion creatives wore on their first day at college
Read these confessions, remember the dos and don'ts and let the classroom be your catwalk.
For aspiring fashion creatives, the first day at college is not only the beginning of the rest of their lives but also a moment to make major style statements that might be much-admired (or cringed-about) in years to come. As the new college term beckons, hordes of fresh first year fashion students are no doubt poised in front of a mirror -- piling on endless combinations of clothes and accessories, painting on make-up and tweaking their hair -- agonizing over what to wear for that debut sashay through the university canteen. With this urgent dilemma in mind, i-D asked a few of our favorite fashion folks to cast their minds back amidst the mists of time and recall their own dazzling or disastrous first-day-at-fashion-college looks. Here's what they revealed...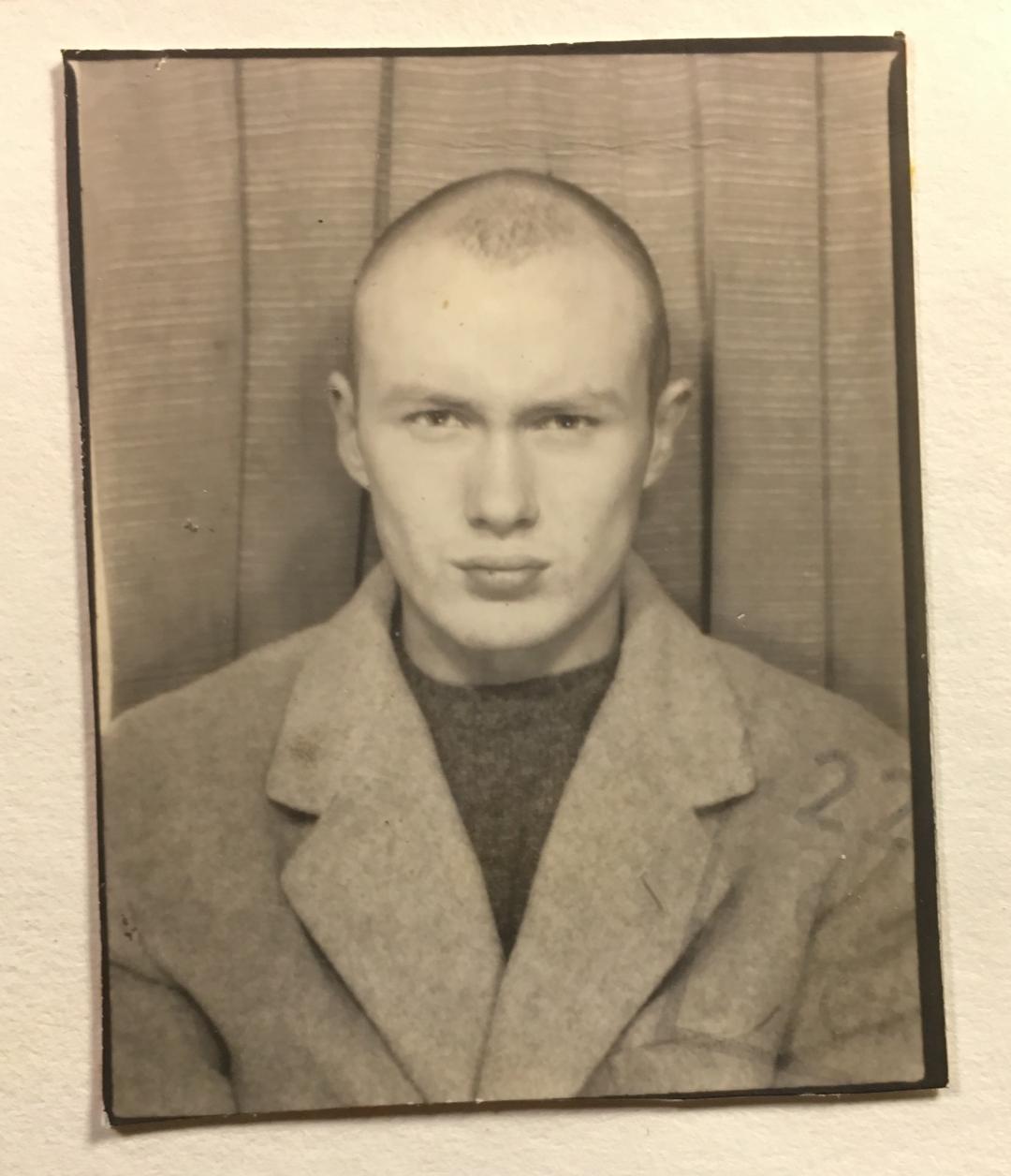 Simon Foxton, stylist and consultant, tells us what he wore on his first day at Saint Martins School of Art (now Central Saint Martins), BA Fashion, 1980
"My hair then was bleached very blonde, shaved up the sides and longer on top. I wore a navy blue serge battle-dress jacket with matching jodhpurs, a Sam Browne belt, a white shirt and thin blue tie, an old army rucksack and army boots. Most of it came from Laurence Corner, a fantastic army surplus store on Hampstead Road, sadly long gone. I don't recall any specific reactions to my outfit from other students. I imagine we were all too engrossed in ourselves to worry about what each other wore. I think my look was perhaps a bit 'cooler' and more knowing as I had already been there a year, doing my Foundation Course, so I was a bit less phased than some people who were totally fresh to the Saint Martins experience."

Peter Jensen, Associate Chair of Fashion at Savannah College of Art and Design, on his first day at Central Saint Martins, MA Fashion, 1997
"I wore a pair of beige needlecord corduroy Levis, a 'poo' brown corduroy bomber jacket and a knitted scarf. I don't remember which top I was wearing. I had a pair a big glasses which took up half of my face. I remember I'd just had my hair cut from long to short. If I remember correctly, I was wearing a pair of Jacoform shoes, so all in all I looked like a school art teacher, but with good skin. Everybody else was very fashion and chic and I looked like a nerd. I remember Roksanda Ilinčić was there, wearing a huge thick belt and I thought, 'Oh dear, there's something wrong with her back, so she has to wear a belt to support it,' but it turned to be by Maison Margiela!"
Julian Ganio, stylist and fashion consultant, tells us what what he wore on his first day at London College of Fashion, Foundation, 1998
"I wore brown baggy Stussy trousers, a yellow and white striped 70s Gabicci polo shirt, a Great Frog silver ring and bracelet, and Nike Air Max Uptempo 97. My hair was shaved to a Grade Zero skinhead."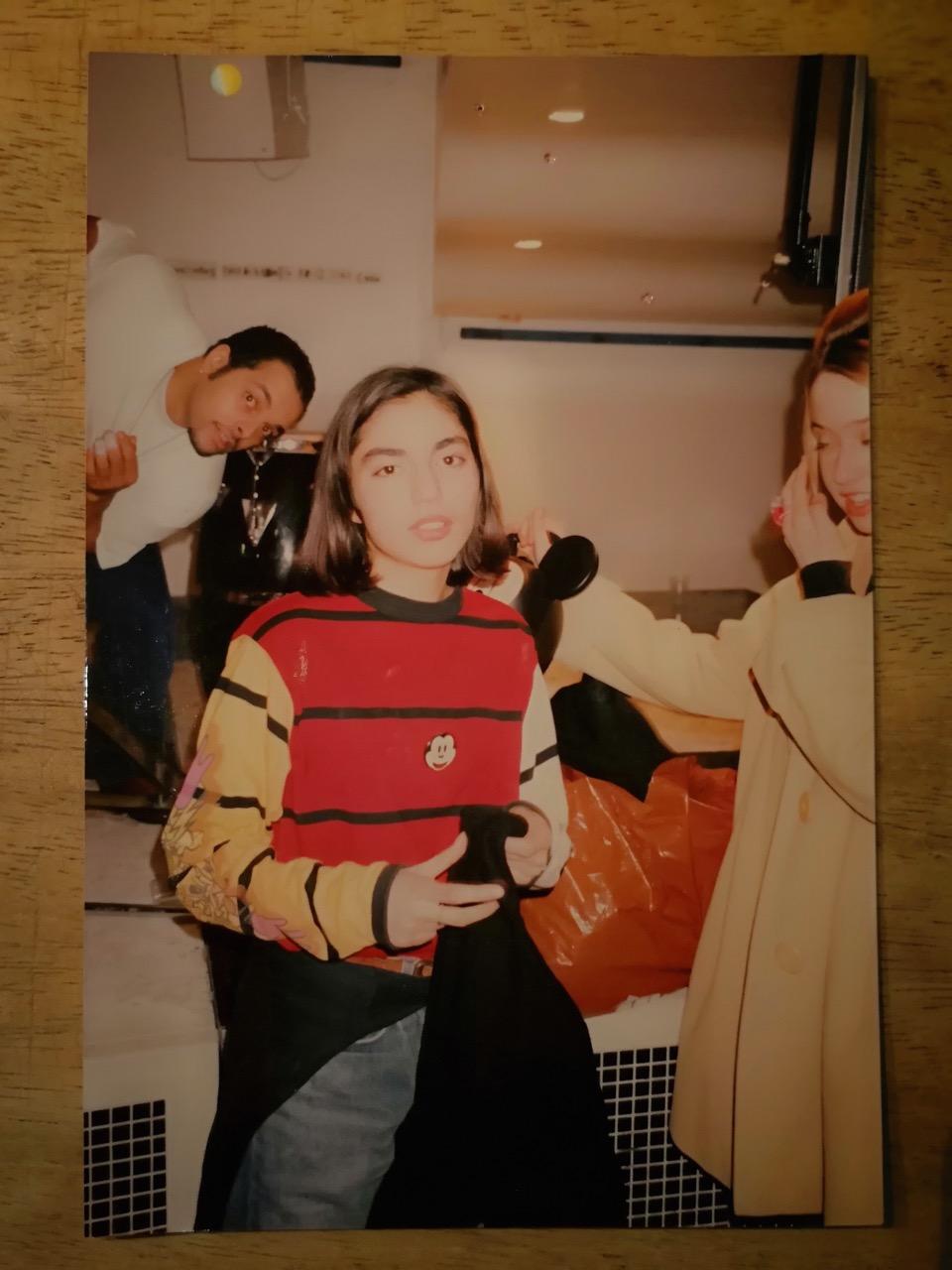 Navaz Batliwalla (aka DisneyRollerGirl), stylist, journalist and consultant, tells us what she wore on her first day at Epsom School of Art (now UCA), HND Fashion Promotion & Illustration, 1991
"It was the early 90s and rave anti-styling was the height of fashion so I was determined not to try too hard. I had just come back from Interrailing in Europe, mostly partying in Mykonos where Stone Roses bucket hats and second hand dungarees were de rigueur. I think I wore some sort of combo of over-dyed 501s, Michiko Koshino logo'd zip jacket, and my Walter van Beirendonck long sleeve tee tied around the waist, which was a signature look for the two-year duration of my course. Oh and a Mickey Mouse lunchbox used as a handbag. It was all very gender-neutral 1.0 back then. Everything was baggy and anti-fit. We all wore trainers or biker boots. No-one wore heels unless they were Westwood rocking horse shoes. The girls in my class had super-short peroxide crops and the boys had bobs. I had a bob and would sometimes wear a stretchy hairband and red lipstick people and would call me Betty Boo. I think everyone in our class had a similar look; very dressed down, colored 501s or polka dot Westwood jeans, Adidas Superstar trainers and maybe a designer jacket by Junior Gaultier or John Richmond. So my look wasn't much different. I don't think I looked too bad actually!
Julie Verhoeven, artist and designer, tells us what she wore on her first day at Medway college of Art & Design (now UCA), BTEC Fashion Diploma, 1985
"I couldn't remember what I'd worn on my first day, so I asked my friend Ann, who I met first on interview day. Ann remembers I had, 'wild blond-ish backcombed hair with bits sticking out, along with colorful make-up', but then on the first day she didn't recognize me because I had shaved the hair off and had a brown top knot pony tail, and a baggy white coat. All I can remember is throughout college having to deal with the dodgy re-growth from the crop, covering it up with a brown bandana and velvet leopard beret combo. I compensated for the lack of hair with painted block black eye brows. I did add short black corkscrew extensions at one point, in a gothic vibe during the course. It was hugely unforgiving. Being in college was like being in a safe house, it felt comfortable. The walk to college was more of a challenge. I'm aware that I wasn't doing myself any favors on the attractive scale front with my appearance, but that was a my silent protest, and it felt strangely empowering. Nothing changes."
Henry Holland, designer, tells us what he wore on his first day at London College of Communication, Fashion Journalism, 2001
"On my first day at University I wore some indigo denim Evisu jeans and a black and grey Duffer zip-through hoodie with navy and orange Nike ACG trainers. I thought I was THE BOMB! But, I basically looked like a member of All Saints! It was so important to me that that first impression should show how I wanted to be seen and who I wanted to hang out with me for the next three years. I still miss that outfit!"
Xu Zhi (aka Xuzhi Chen), designer, tells us what he wore on his first day at Central Saint Martins, BA Womenswear, 2012
"It was quite a fun and stressful experience dressing up for the first day at CSM. I wanted to look as hidden as possible for some reason so I ended up wearing all black, with my NIKE running sneakers, black denim and black basic jumper. It was funny though because I remember we were assigned a group project on the first day, and everyone -- about 5 or 6 people -- in our group were all wearing all black. Obviously there are a lot of great characters at CSM but how I ended up in a group with people wearing all black for the first project gave me some sort of comfort knowing that we thought alike somehow. We ended up being very close friends throughout the CSM journey."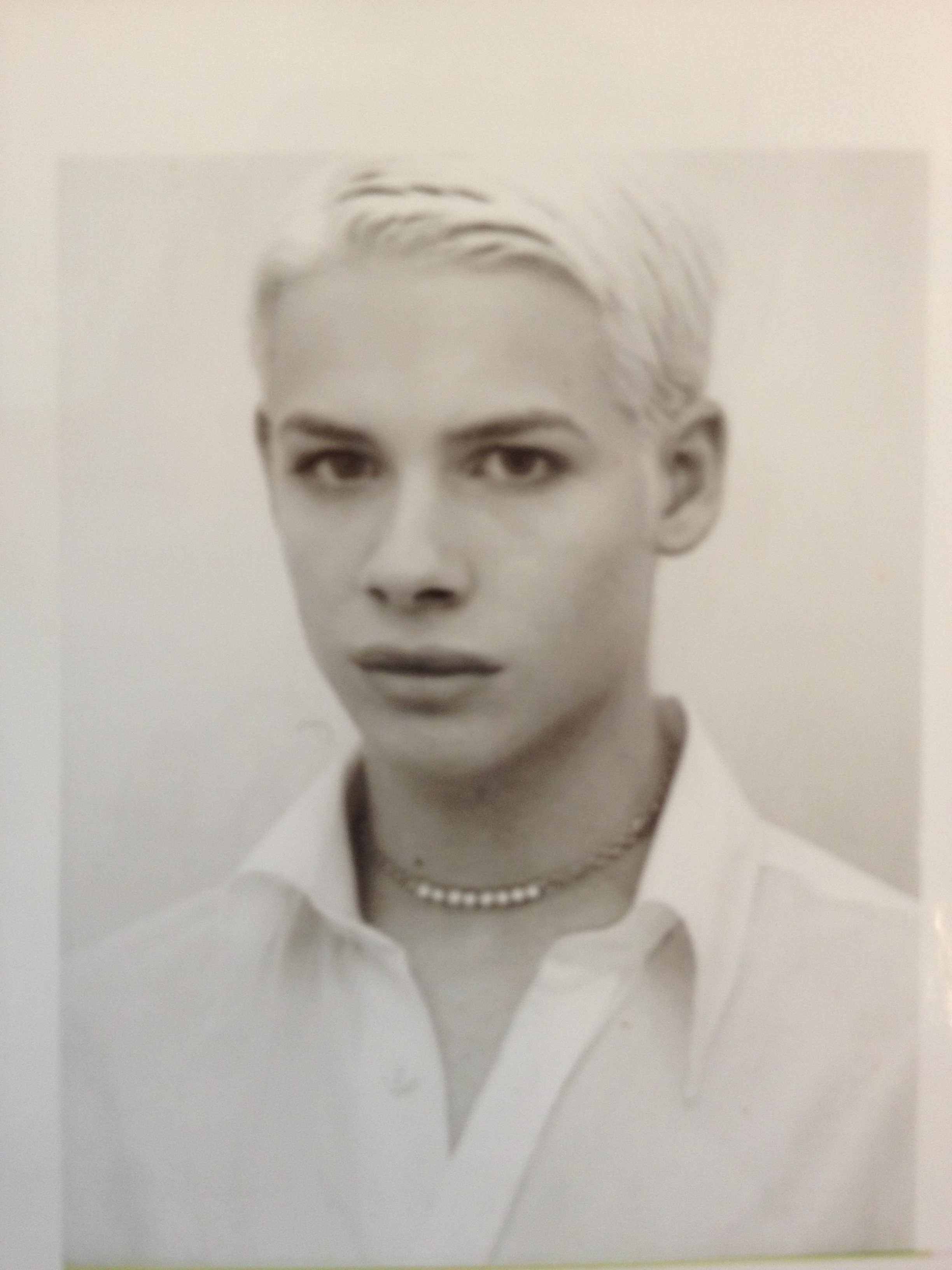 Luke Day, editor British GQ Style /Fashion Director of British GQ, tells us what he wore on his first day at Surrey Institute of Art and Design (now UCA), HND Fashion Promotion and Illustration, 1995
"My hair was a freshly bleached for the occasion, a crop in a side parting combed flat with gel. I wore a tight, short sleeved black mock turtleneck t-shirt with black satin jeans from Hyper Hyper with black Patrick Cox loafers. I also would have been a spectacular shade of tan from the Donatella collection. This would all have been topped off with some very glossy, juicy looking lips covered in Elizabeth Arden Eight Hour Cream. The entire look was very much wanting to resemble a Jason Brooks illustration on a Pushca flyer, replicating the recent Gucci spring/summer 06 show -- rather like the look Madonna wore to perform You'll See on Top of the Pops -- topped of with Keith Martin-meets-Nadja Auermann bleached hair. It was a small fashion college and there weren't that many gay boys, so I definitely stood out, especially as I was a blond androgynous baby dressed like I was going out clubbing! I looked super gay, even though I hadn't come out to anyone. And I looked extremely young -- I was the youngest person on my course."

Ryan Lo, designer, tells us what he wore on his first day at London College of Fashion, Foundation, 2006
"I wore head-to-toe black because after watching Laura from Project Runway season 3, I thought that's what all designers wear! My look was super basic, I was only 16 and moved to London a few days prior to starting uni. The clothes were from my childhood. For the first time in life, I had the freedom to grow my hair out, so I had a 70s mullet hairstyle. Now looking back, I hate what I wore but I guess it's a phase every person goes through. I didn't know much about fashion. I thought H&M was owned by Stella McCartney, Zara was the same as Escada and I also pronounced Chanel as channel. You get the idea... "
---
This article originally appeared on i-D UK.