the only pride mix you'll need courtesy of anal house meltdown
London's queer dance party people are here to get you in the mood for Pride.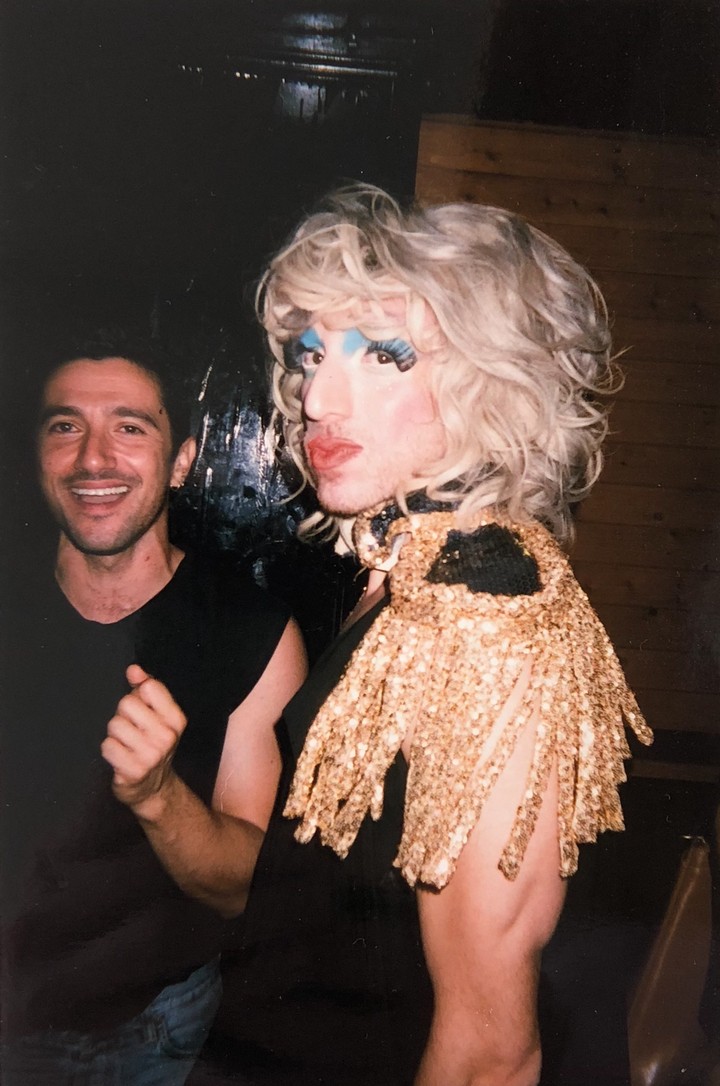 Anal House Meltdown landed at Vogue Fabrics back in 2011 and has since spiralled out of control in a good way, popping up all over the place -- from NY to São Paulo. "We're a queer dance party and a safe space where we try to create a freedom for things to happen," the collective (Londoners George Henry Longly, Prem Sahib and Eddie Peake) explain. "We play a spectrum of house music through classic to techno. The name is a bit of a giveaway ;)"
Sound good? Lucky for you, they're throwing a big old Pride party this Saturday night at Bloc South that runs from 10pm right through to 10am. Ideal. They've got purveyor of house, techno and acid Lauren Flax over from NY to headline, as well as appearances from local legends Princess Julia, Jeffrey Hinton and AHMD resident DJs GHL Please, Prem Deep and Twin Peakes.
To get you all fired up, AHMD called on their guest DJ Proscenium to make i-D a very special Pride mix. "In true AHMD spirit," we're told, "the mix is ravey, full-on and sometimes a bit chaotic... but ultimately a 125-ish BPM party vibe." You might be surprised to discover that it opens with a warped Peppa Pig sample. Yes, you read right. Once the rest of Killer by Melbourne house duo Zanzibar Chanel kicks in though, and proceeds to dive headfirst through total tunes by the likes of Bok Bok, DJ Seinfeld, Paul Woolford, Randomer and Soda Plains.
HaPpY pRiDe <3
Tickets for AHMD's Pride Party are available here . See you there!