tim and barry tv is coming back!
After an eight-year absence, the grime-video-kings are making a welcome return to showcasing the best young talents. We caught up with them to ask why now, and get an exclusive first glimpse at what the duo have got planned...
|
22 January 2018, 10:36am
Dexter Lander
In the mid 00s, photographers Tim & Barry started recording live freestyles performed by UK MCs they had been photographing, and uploading these videos for free consumption on YouTube. At the time this was a radical, unheard of act; pre-video ad revenue, pre-SBTV, Link Up or GRM Daily, pre-Twitter and Facebook, there was literally zero financial reward for the hours Tim & Barry put into sharing off the cuff performances from the artists they loved. The project was driven by sheer enthusiasm, and a sense of the wild creative possibilities of this new open-to-all version of TV. That first series of Tim & Barry TV has passed into UK music legend. It featured everything from the classic video of JME and Tempa T trading bars in the middle of a snowfight, to a young Giggs performing Talkin the Hardest (aka the unofficial national anthem) . In 2010 Tim & Barry took a break from Tim & Barry TV to focus on Just Jam, their live streaming series that, again, revolutionised the way YouTube was used, laying the foundations for the explosion of music streaming outlets that followed.
Now the best part of a decade on, and with the UK scene popping like it hasn't since the early 00s, the duo have finally decided to return to shooting freestyles. They're back with Tim & Barry TV Reloaded, a series of short films showcasing the greatest talent the country has to offer. We sat down to welcome them back, and ask why now..?
So what was the reason for coming back now?
Tim: We wanted to curating the new generation of artists coming through that we rate. Good UK MCs. If anything the new series was overdue. There's a big section of acts we missed – Stormzy, Dave, Mostack, Krept & Konan – because we were busy doing Just Jam. For this series and the Barbican show we've got coming up we wanted to curating the new generation of artists coming through that we rate. We didn't want to come back with just anything. We didn't want to do some retro lo-fi thing that people would expect after [their MOBO winning Skepta video] That's Not Me, and we didn't want to shoot in the same way as everyone else, so it was really a case of waiting until we had an idea. Then we had an idea so we did it.
And the idea was?
Tim: Getting people to walk… [laughter] … I say that as a joke, but effectively that's what it is, it sounds like nothing, but people don't generally perform while they're walking – it's difficult. When can you think of anyone walking and performing other than a marching band? It came about because we'd got a steady cam and we were shooting interviews with people, getting walking shots, doing the classic interview thing of getting some footage of someone walking the street looking thoughtful, and we thought, it'd be sick to shoot a freestyle like this.
How do you define a freestyle? There seems to be differing opinions…
Tim: There's a lot of things calling themselves freestyles now where people are miming for a video. To my mind it's not a freestyle to go into a studio, record a track and mime it for a camera. That's not a freestyle, that's a music video… So everything in this series is performed live. The bars the MCs use don't have to be new, as long as they're being used in a new way. Without getting too serious about it, it's almost like a jazz thing – it's about improvisation, the DJ is dropping the tune and the MC is deciding what bars he's gonna put over them – just as in jazz you might use someone else's melody, but drop it in a different rhythm, or interpret it in a different way, and redefine that melody, in the same way someone can spit bars that they might have spat over another record, but the thing is, how do you make it fit over the flow and melody of a different record. That is what's exciting.
Grime is still represented in this new series…
Tim: Absolutely.
But it's not just grime
Tim: It's worth remembering that in the first series of T&B TV, whilst grime was the main thing, there was also what was becoming road rap, UK Funky, bassline, dubstep – we had Kyla doing Do You Mind, Egypt with In The Morning and Donaeo with Party Hard as well as all the grime. It was hard for us to do the funky stuff at the time because we were known for grime, we had to convince Kyla and Egypt to do it, but it's great they did.
Do you think there's a problem with the mainstream media currently labelling anything and everything that a UK MC might produce as grime?
Tim: [Deadpans] Nahh mate, cos J Hus is grime… But seriously, yes. Before it was grime getting lumped in with garage and hip hop. Now it's grime's turn to be the name that's always used.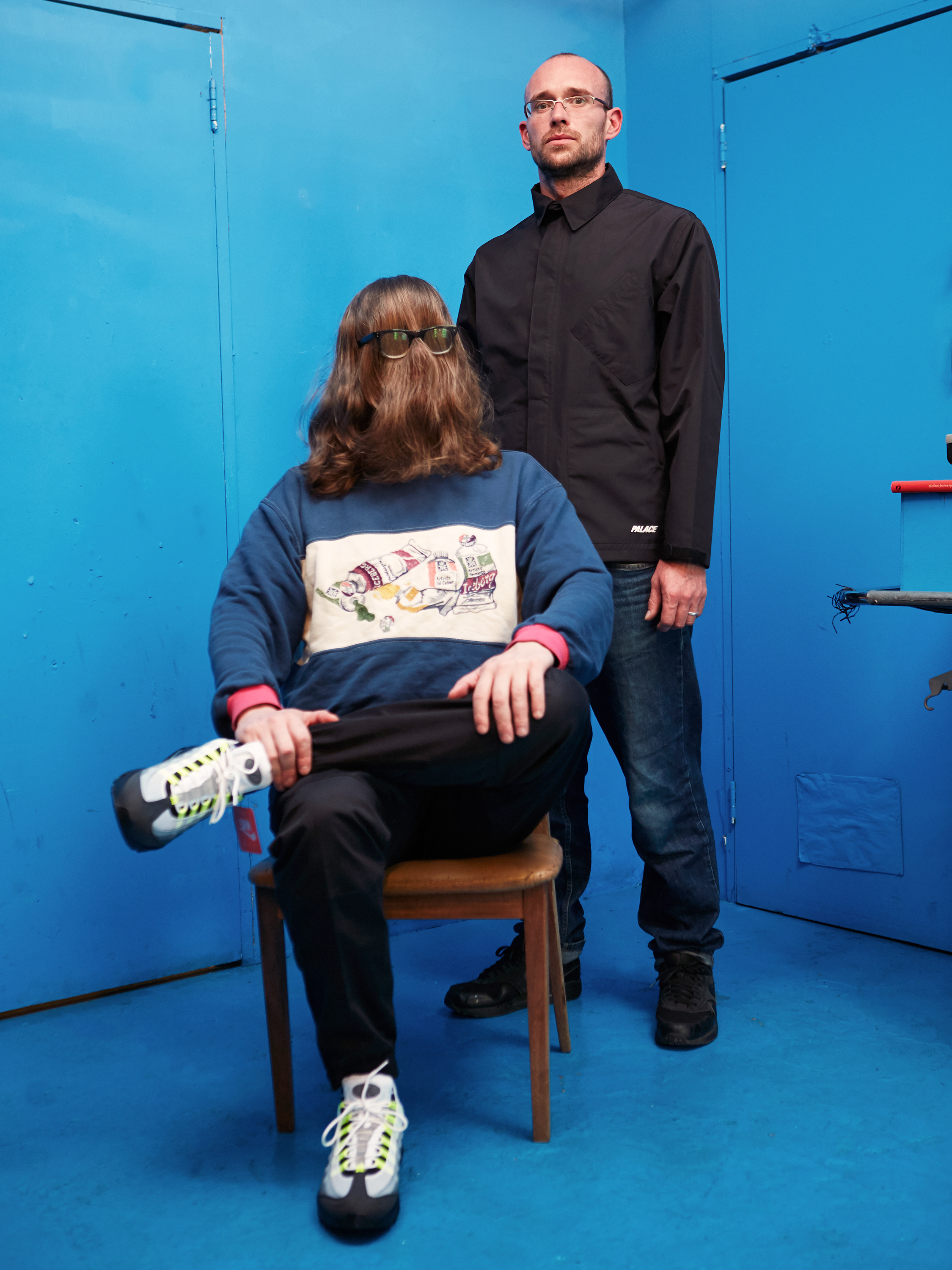 So do you have a preferred term for the sound that *isn't grime* that you're covering this time round?
Barry: I don't know whether you can come up with some catch all term. You can't really compare Skengdo x AM to Naira Marley or whoever else.
Tim: People have given names like road rap, uk drill – and then there's afroswing, UK Afro – there's a few names around the Afro side of stuff, but it's like 01 era grime – the sound is blowing up and it hasn't got a name, the people making it either don't care, or they don't especially want it to have a name or they want to name it themselves so they can own it, which is the same that happened with grime. But within the series most of the artists can't be boxed in – would Naira fit in with afrobeats or drill? He could go in either. Where do you put Belly Squad?
Barry: The exciting thing for me is that all of these guys are making exactly what they wanna be making. Ten years ago if any grime MCs did anything outside of grime it'd be like 'what the fuck are you doing??'
Tim: When it came to working with the mainstream industry and putting out an album people were led down the path of, oh you need to collaborate with American artists or you need to do a pop tune.
Barry: But if you look at Giggs for example, he's just done his rap thing the whole time, and the fact that he was like, 'I'm going to do it my fucking way'. I feel that people look at him and see, OK he's done it his way, and it's given them confidence.
Is Giggs the one who marked a shift in the UK sound then?
Tim: I think it'd be Skepta and Giggs. Skepta on That's Not Me saying fuck all of that shit, I'm doing it my way, that was a big moment.
Which of the new videos interest you the most visually?
Barry: They've all got a different thing. The Big Zuu one is five and a half minutes of relentless spitting and it's fucking incredible. The Naira Marley one is special as well.
There are parts of the Naira one where he's completely silhouetted as he heads into Peckham station. It's really unusual to have a video so darkly lit
Tim: Silhouetting became something of a theme in the videos. Real talk, the auto exposure on the camera will adjust if you go from light to darkness – if you suddenly go into the darkness it will go really dark – Barry was filming I was looking over his shoulder and saw it go into the darkness and was like, this looks sick! It's a mistake we ended up replicating.
Barry: We embrace the mistakes. Like, in PK's video a fly lands on the lens during the freestyle – it's flying around and it lands on the lens and stays there for 5 seconds then flies off. Anyone else would want to redo it, but we know that it's a one in a million chance of happening so we embrace it.
Your stuff has often baffled the more conservative parts of the scene
Tim: We had a comment once where someone said 'was this video shot on a potato'?
Barry: That was possibly my favourite.
Tim: And someone else was like no it was shot on a Nokia 8810…. hahahaha… when we first started we didn't know what the fuck we were doing.
Tim & Barry TV starts rolling out from tomorrow – check @timandbarry for updates. You can also catch Just Jam Reloaded, with a number of the acts featured in the new series of Tim & Barry TV on March 16th at the Barbican.
Tagged: